Solihull
Invisalign in Solihull
Do you want a straighter smile without uncomfortable or unsightly metal braces? If so, Invisalign in Solihull might be the answer for you! Here at Beyond Dental, we're diamond providers of Invisalign and have provided thousands of patients with straighter smiles thanks to the clear, comfortable and removable Invisalign aligners.
Arrange Your Invisalign Consultation In Solihull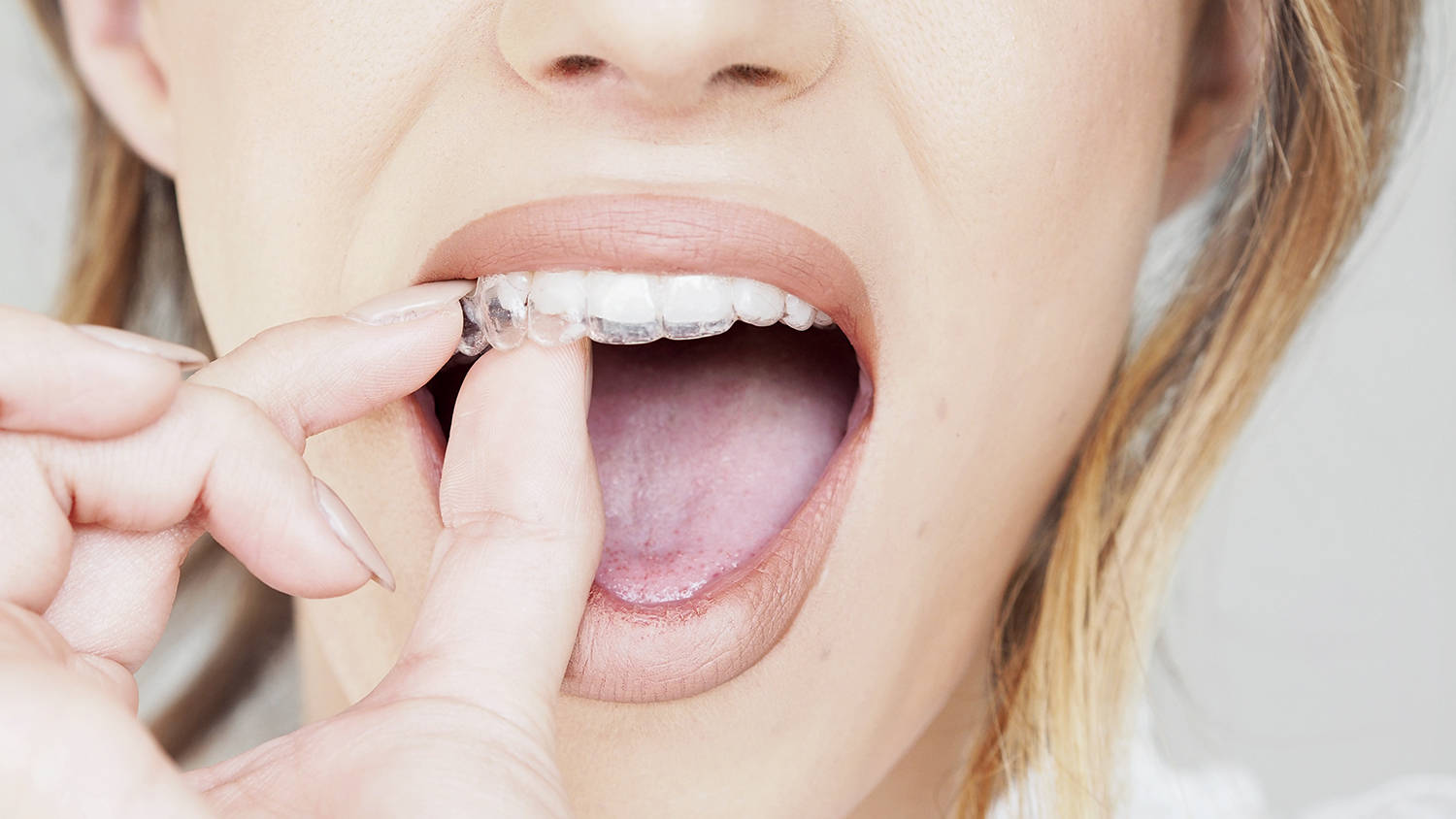 Invisalign Key Features
Realign and straighten your teeth in as little as 6 months.
Flexible payment plans, from as little as £59 per month.
Complimentary teeth whitening after your treatment for Invisalign in Solihull.
Discreet, almost invisible, aligners.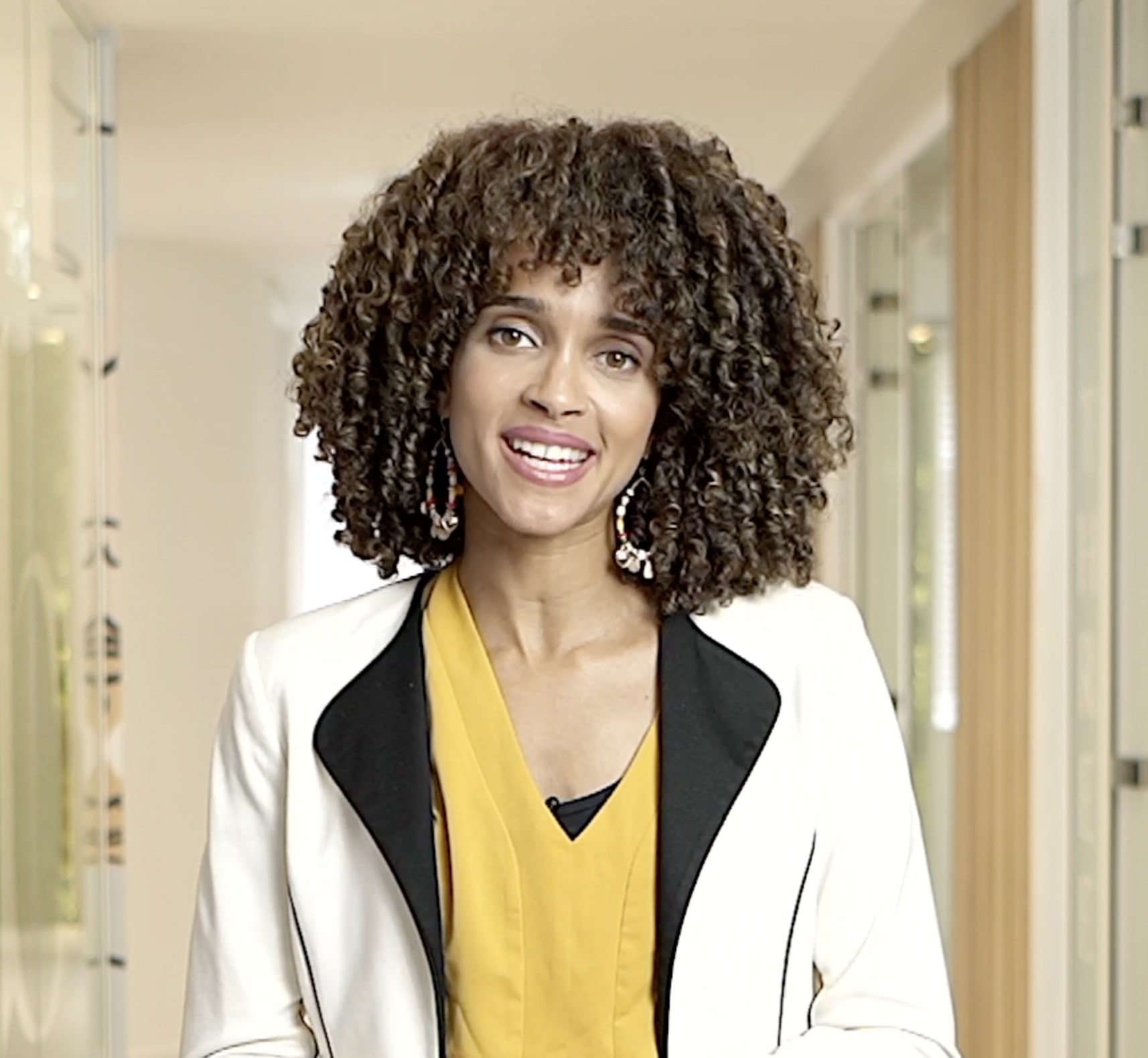 Dentistry As It Should Be
State Of The Art Treatment
Here at Beyond Dental, we hold Diamond Invisalign status, meaning that we're one of the leading practices offering Invisalign in Solihull. Less than 1% of UK dentists reach this level of expertise and experience, so if you're looking for Invisalign in Solihull, you can rest assured that you're in the right place!
Having Invisalign treatment is usually, for other dentists, a guessing game. At your standard dental practice, there is typically no preview of how your smile will look after your treatment. But, here at Beyond Dental, we can show you exactly what your smile will look like following your treatment for Invisalign in Solihull. We use the latest dental technology and 5D scanner so that there is no guesswork involved. Just results you can see and trust in a matter of seconds.
Arrange A Free Invisalign Consultation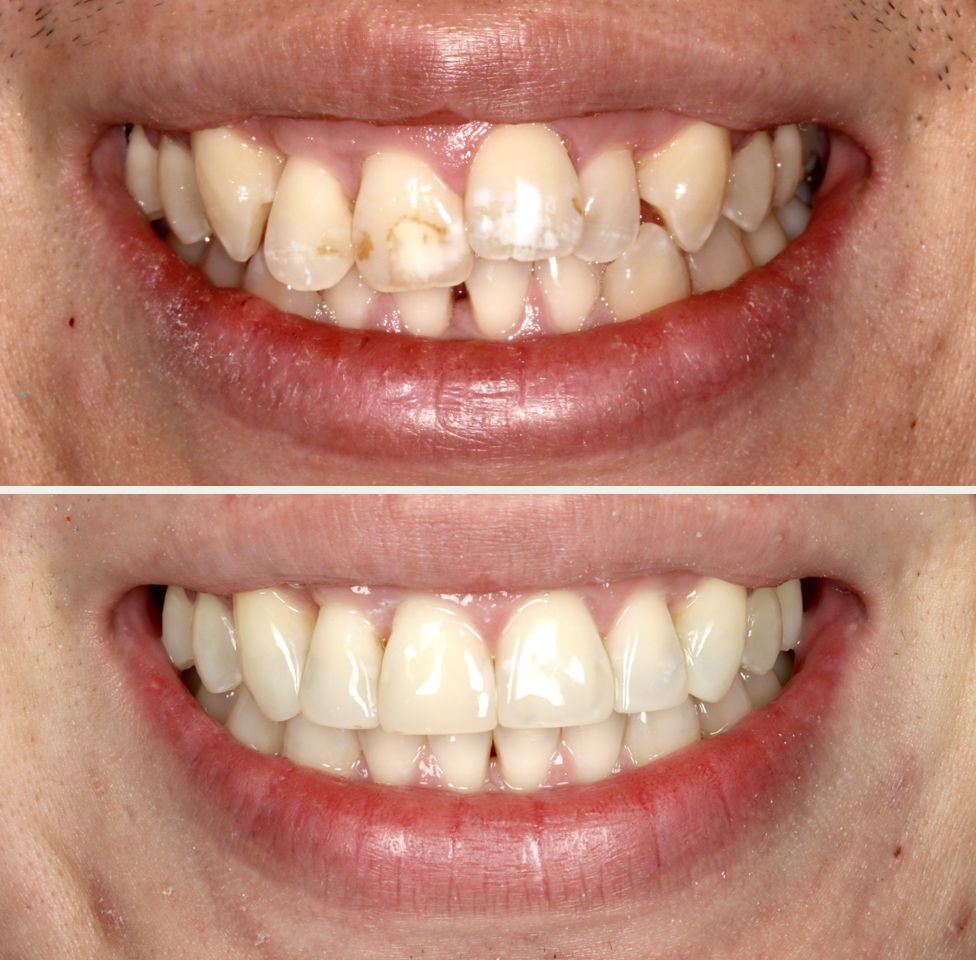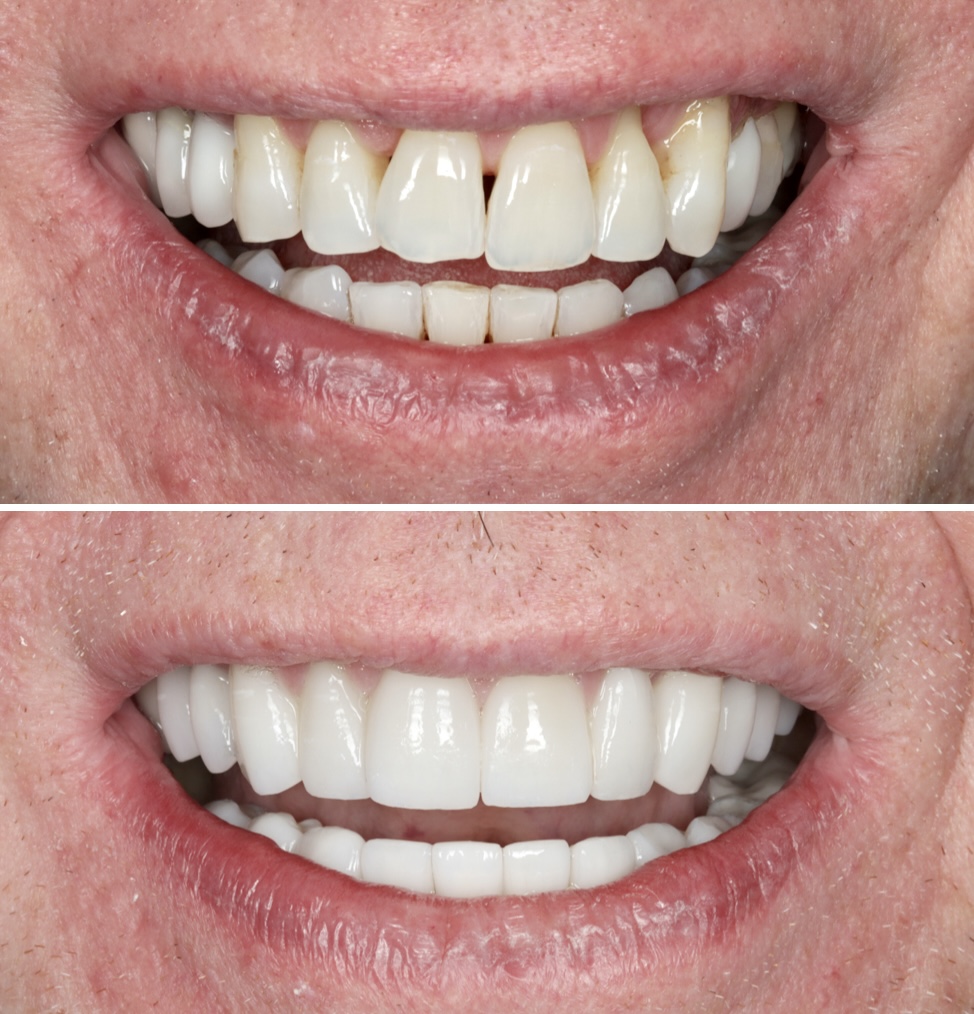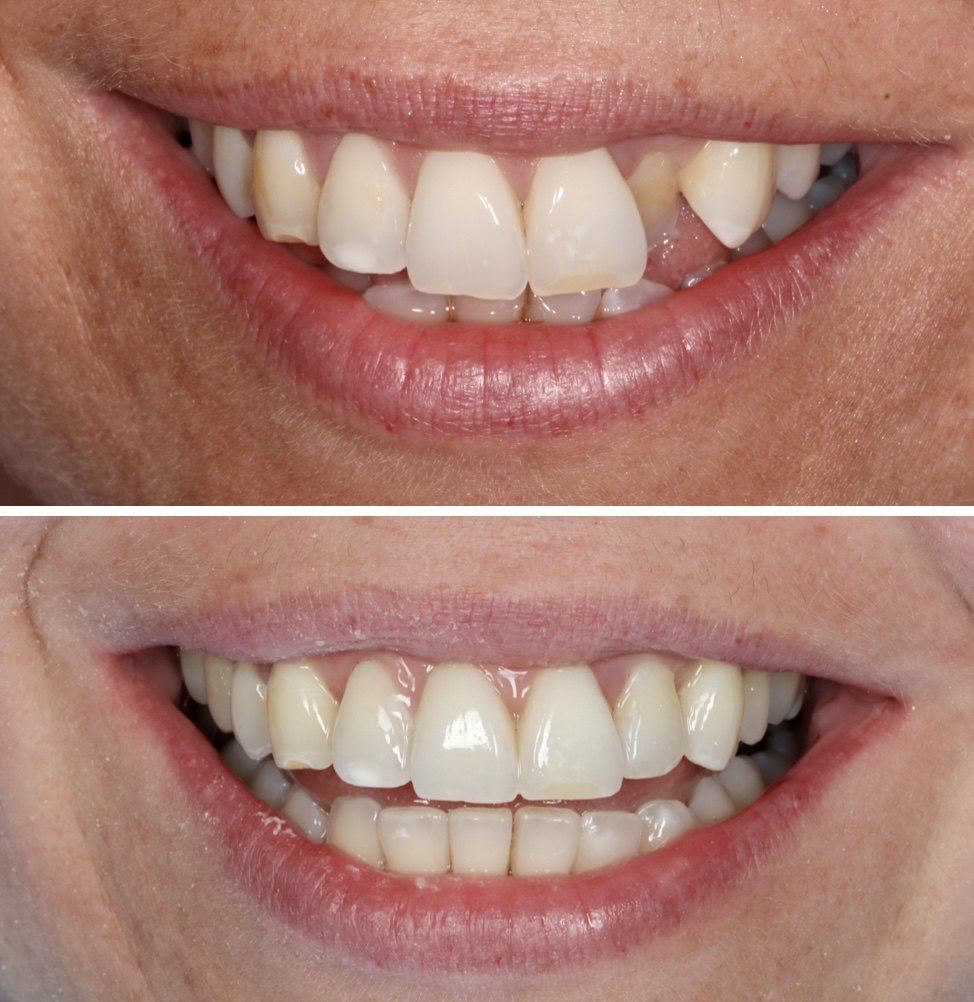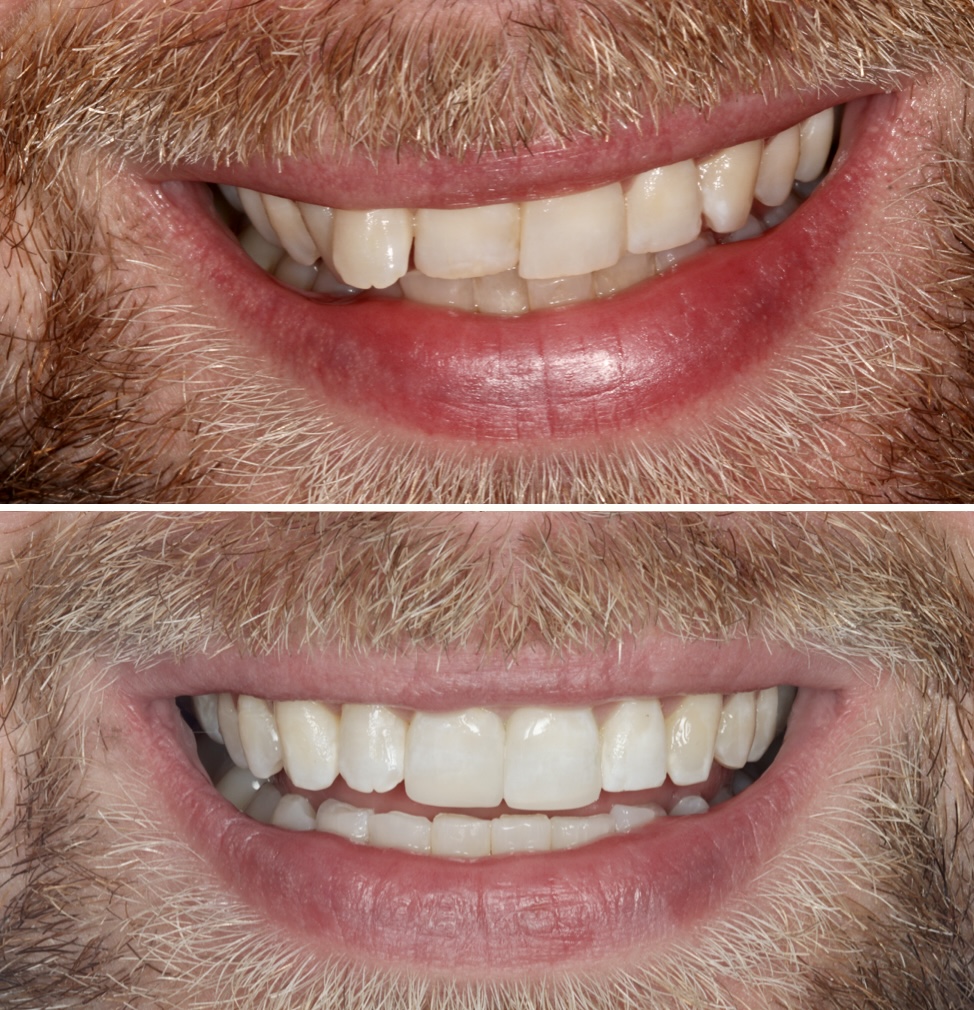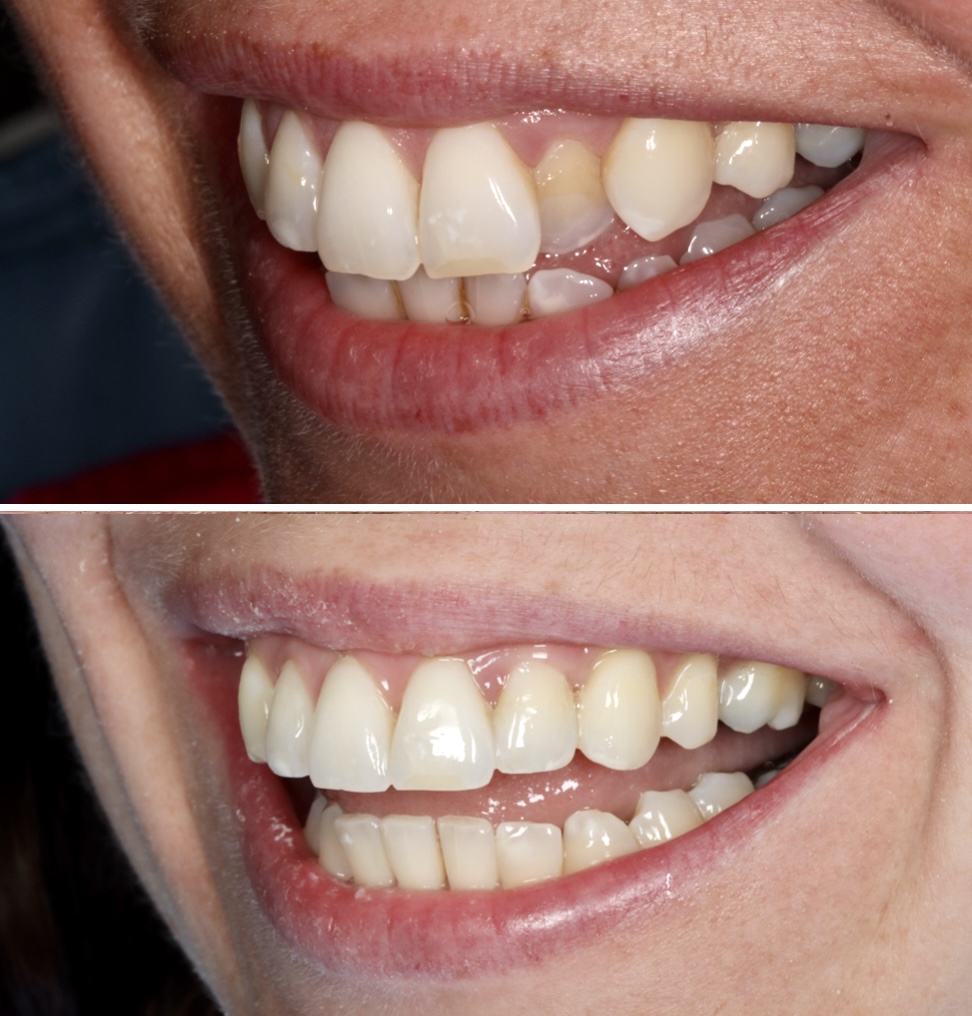 Achieving Fantastic Results For Our Patients
Teeth Transformations: Invisalign in Solihull
We're so proud of the amazing results we've helped our patients achieve with Invisalign treatment. Take a look at some of our amazing teeth transformations that show just how transformative treatment for Invisalign in Solihull can be.
Got Questions? Click Here To WhatsApp Us!
Putting Smiles On Our Patient's Faces
I found beyond dental to be very welcoming. They explained all treatments clearly. And made me feel at ease. Being a nervous patient. I would recommend this dental practice
Wow! Fabulous dentist! Just registered myself and my two children after reading reviews. Went for our new patient check today. We're all nervous patients and have avoided the denist too long but the AMAZING team put us all at ease! The surgery, ethos and service are outstanding.
Calm environment and the receptionist is friendly. She sits with you to go through your introduction and asks if you have any concerns or worries. Dentist is very informative including showing you a 3D scan of your mouth. There is a screen on the ceiling so you can watch TV to distract you. It's not often you can say going to the dentist is a pleasant experience, but this really is.
What a fabulous dentists! Such a relaxing atmosphere and the staff are all so friendly. I especially love the brush stop where I brushed my teeth before I went in to see the dentist. As a busy mum of 3 this is such a handy thing to have and something I've never seen before. Now I've found Beyond Dental I wouldn't go anywhere else.
What an absolute gem this place is! They have made this the most enjoyable visit to a dentist I've ever experienced. From the "brush stop" which is gorgeous and lets you brush your teeth before your appointment, to the beautiful green walls it is something to experience. I've never been excited to go back to the dentist before, but I am now!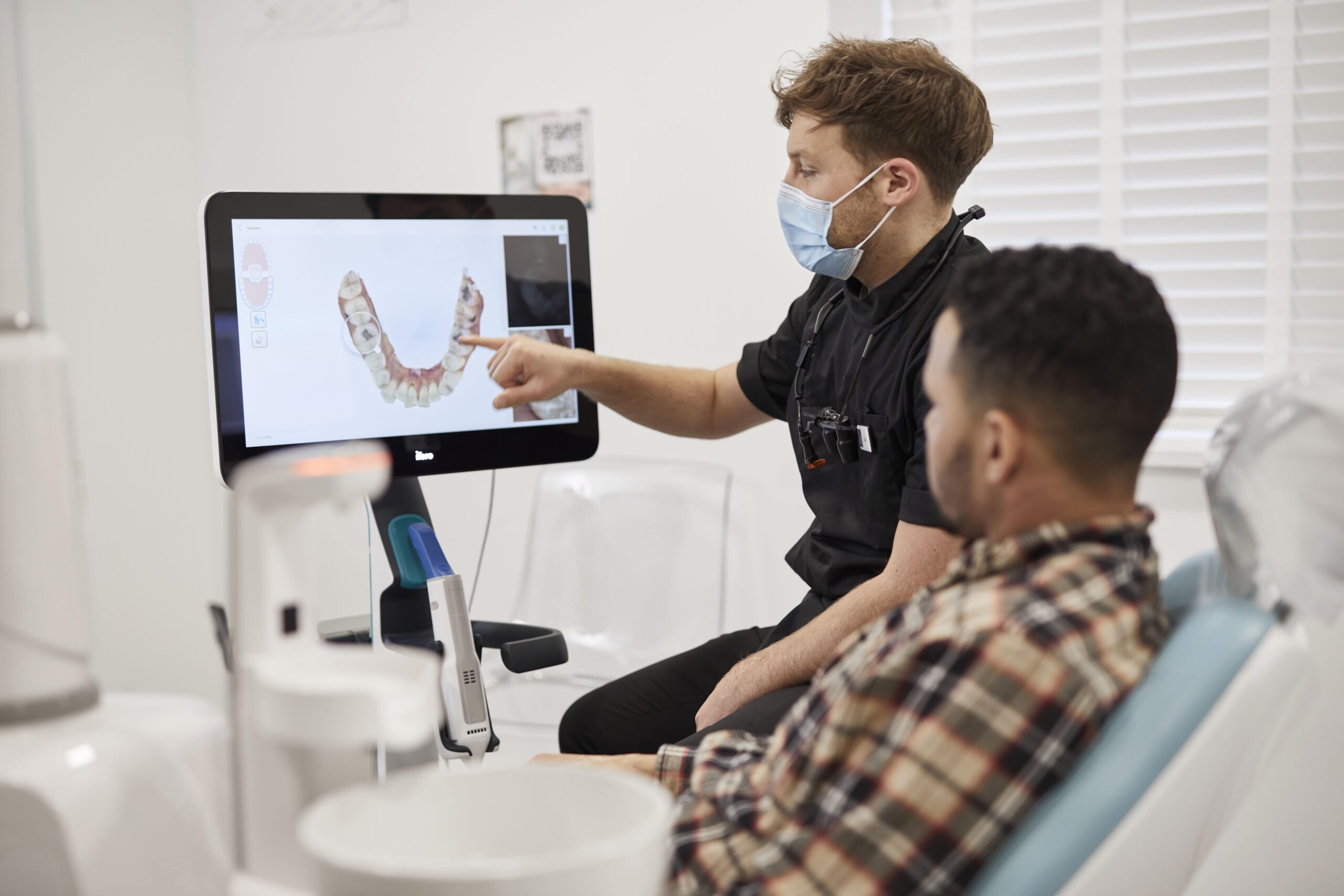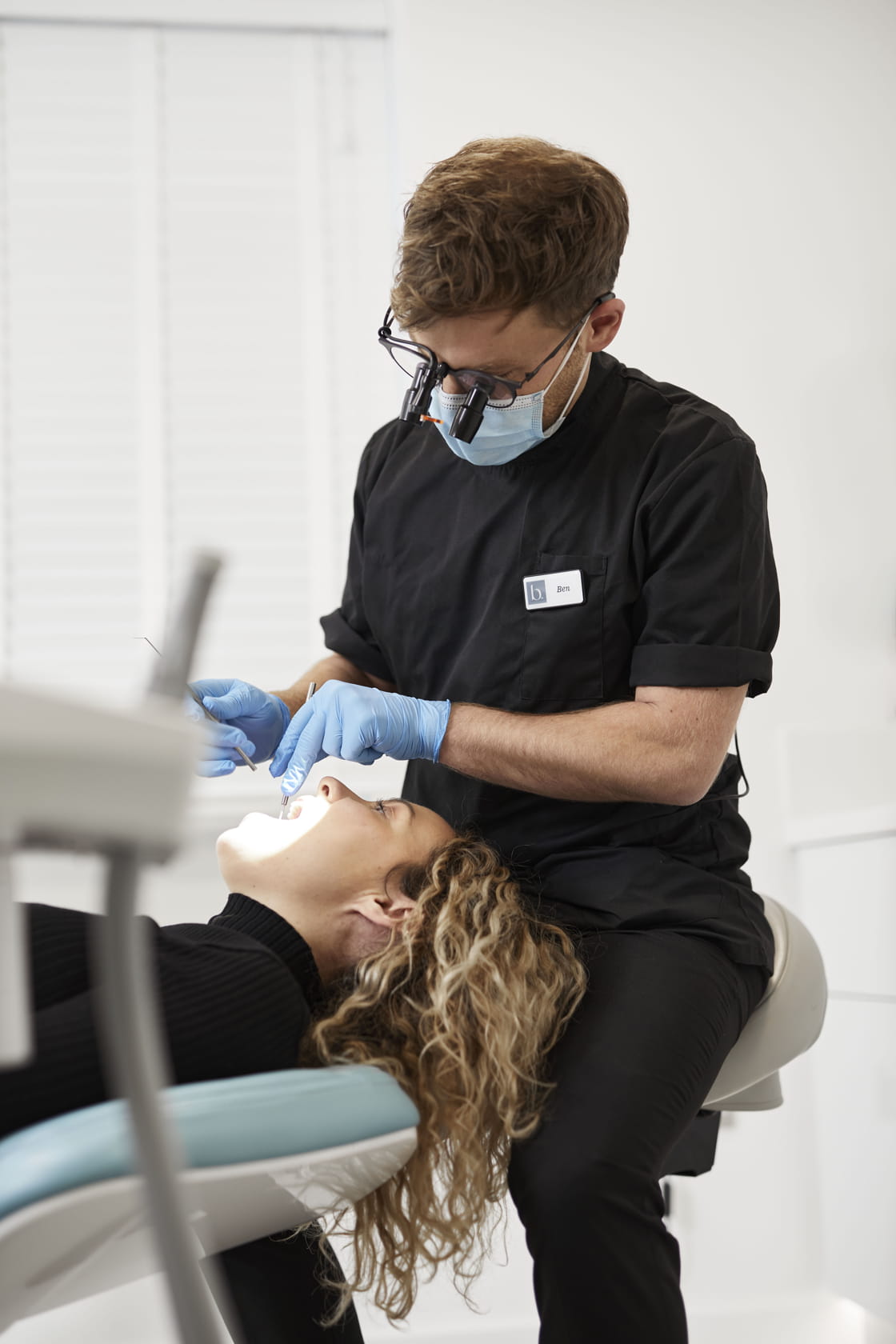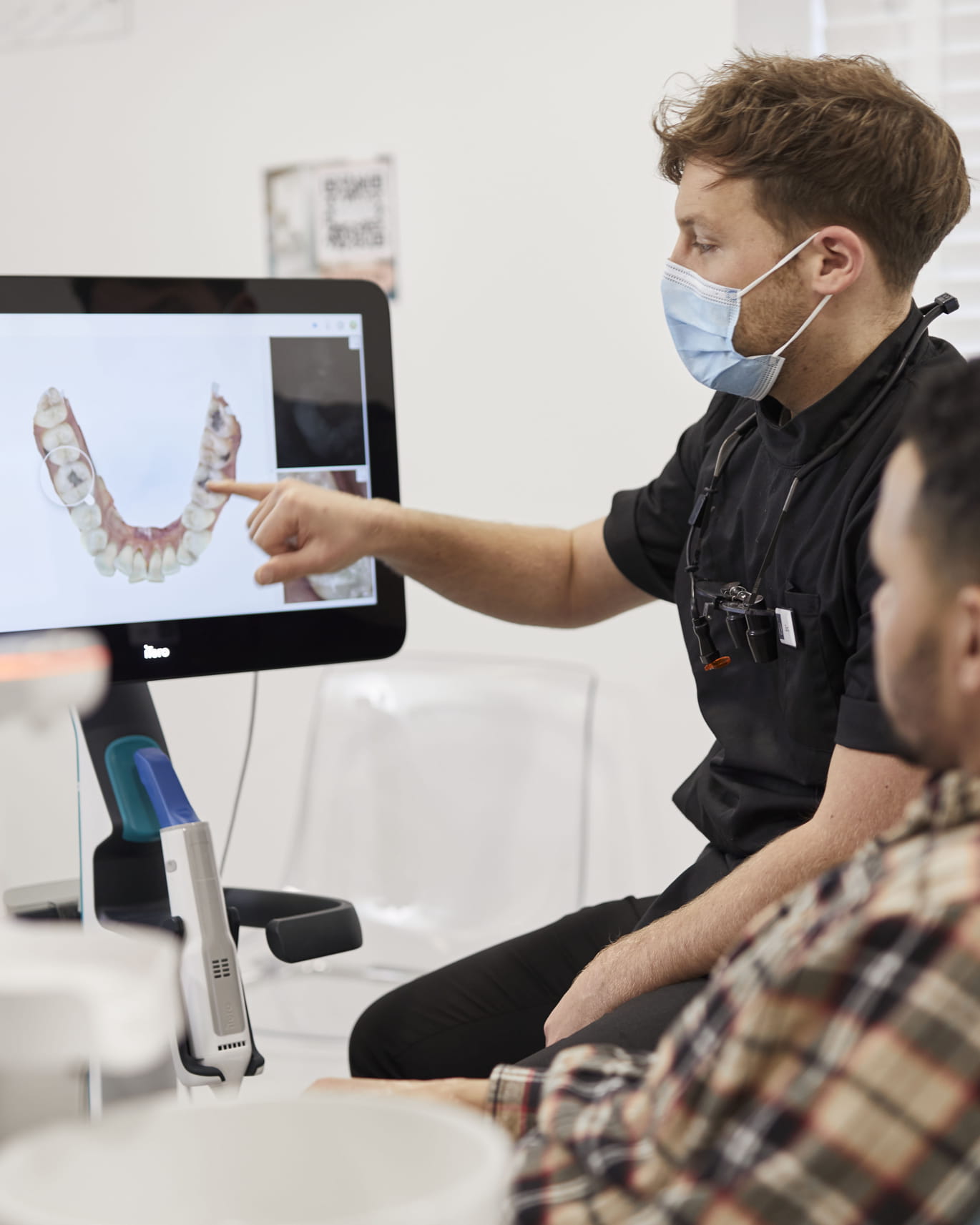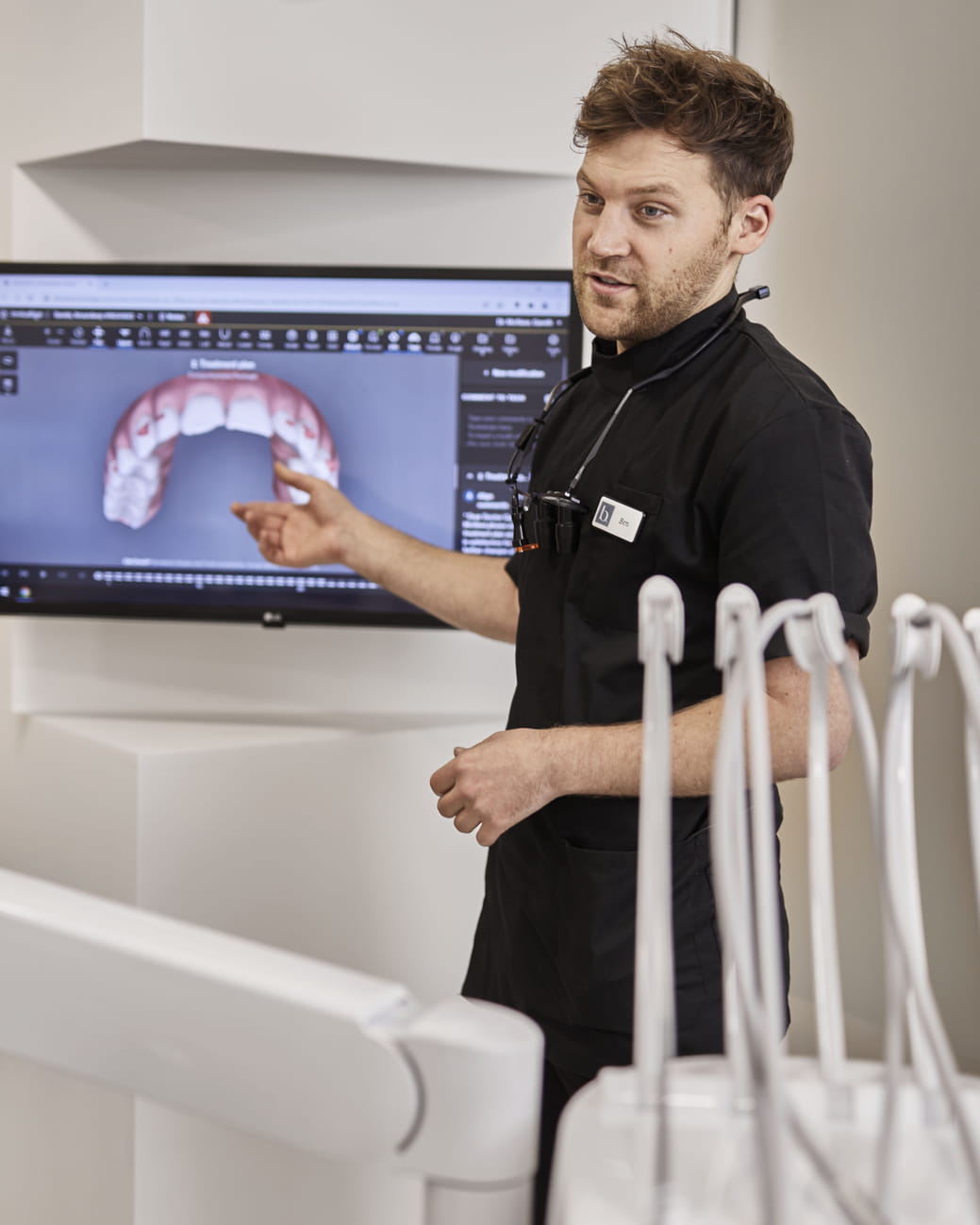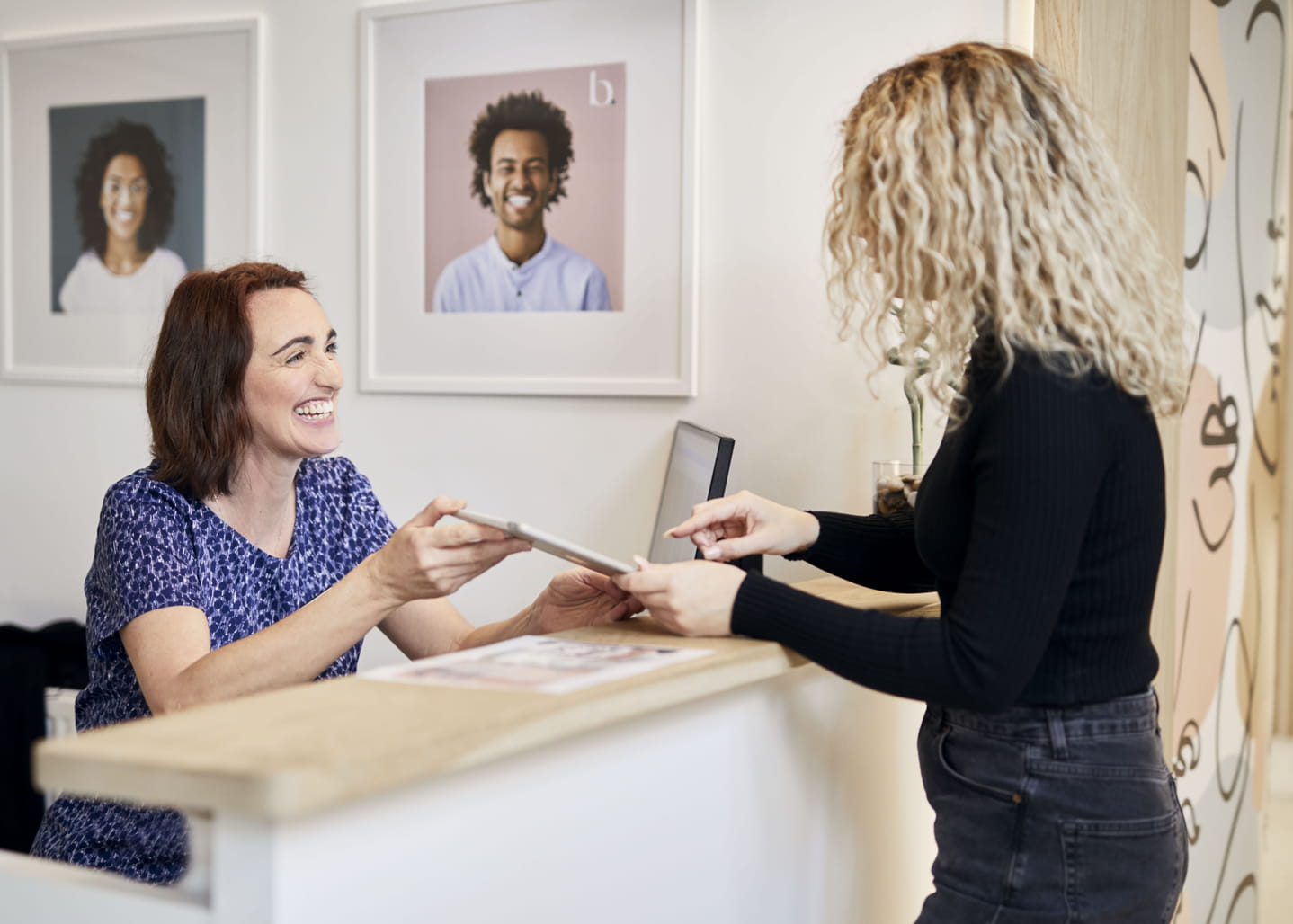 Comfortable, Discreet Treatment
How Is Invisalign Different?
Treatment for Invisalign in Solihull uses comfortable, clear and removable braces and can be used to address a number of orthodontic and cosmetic dental problems.
With no brackets or wires and fewer check-up appointments compared to traditional orthodontic treatment, Invisalign braces come with fewer restrictions and fewer interruptions to your daily life. Whether you want to continue enjoying your favourite crunchy foods, have a special occasion coming up or want to keep news of your Invisalign journey quiet, then Invisalign treatment provides you with the opportunity to do so.
Book Your FREE Invisalign Scan Today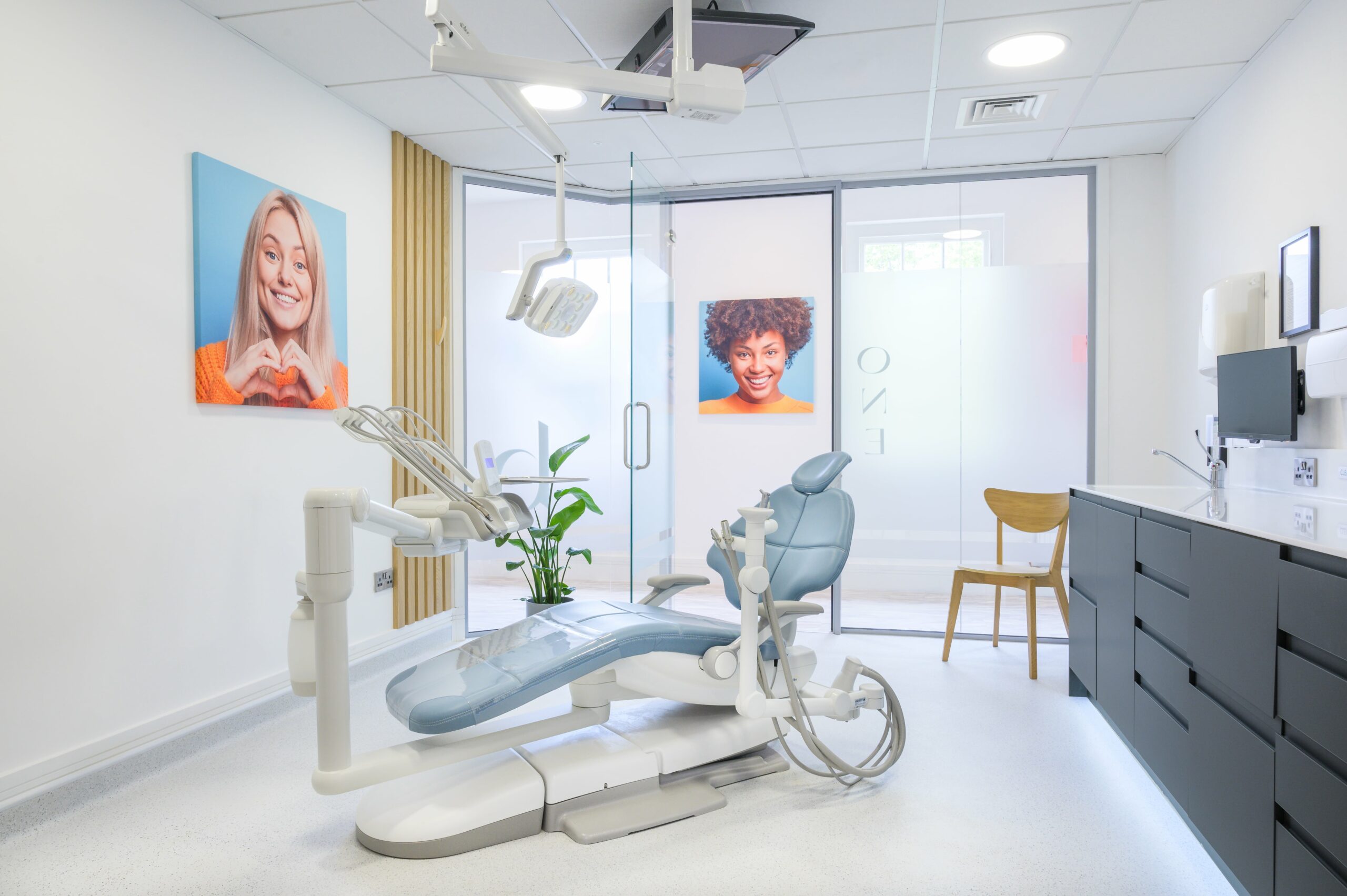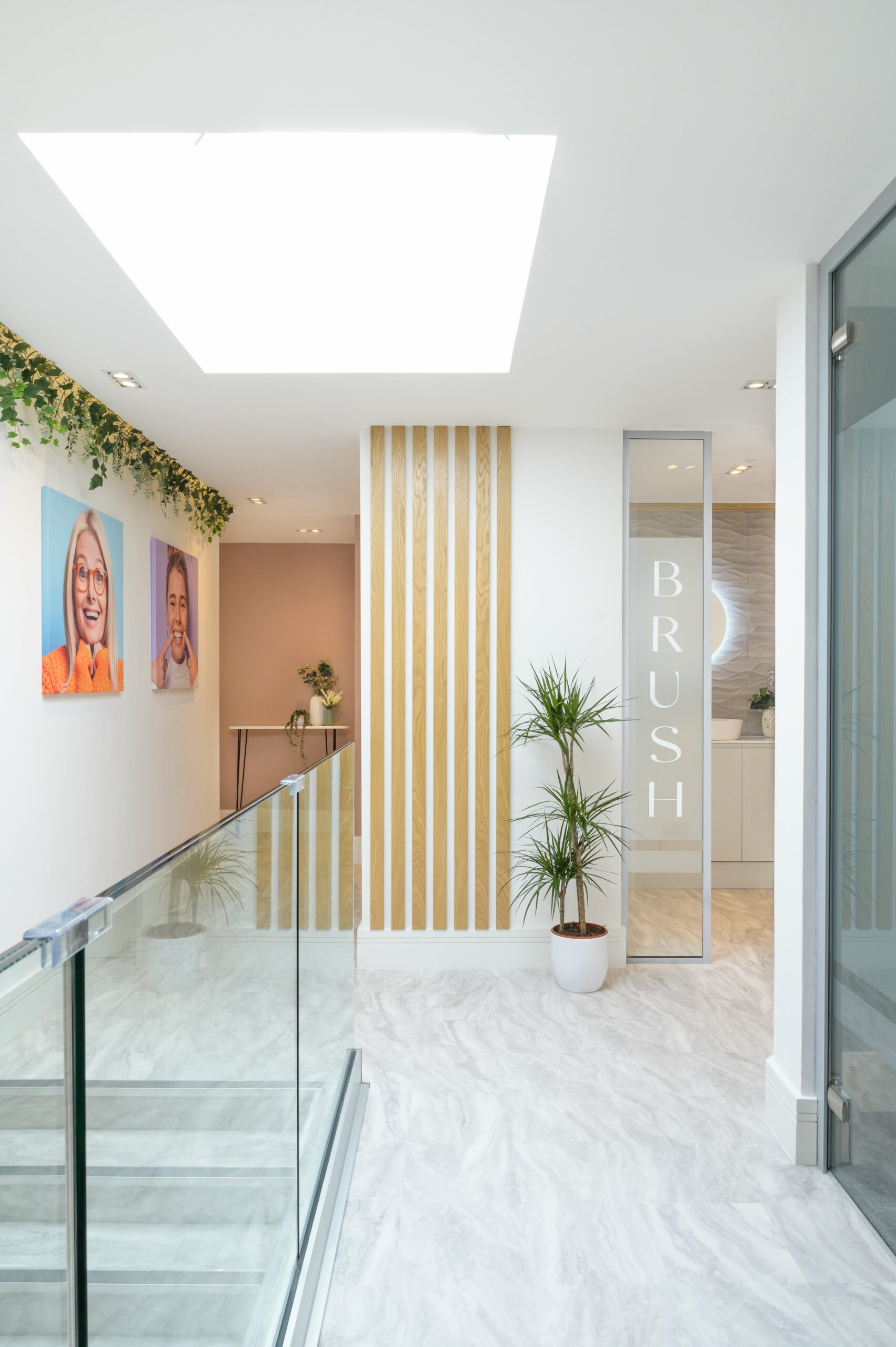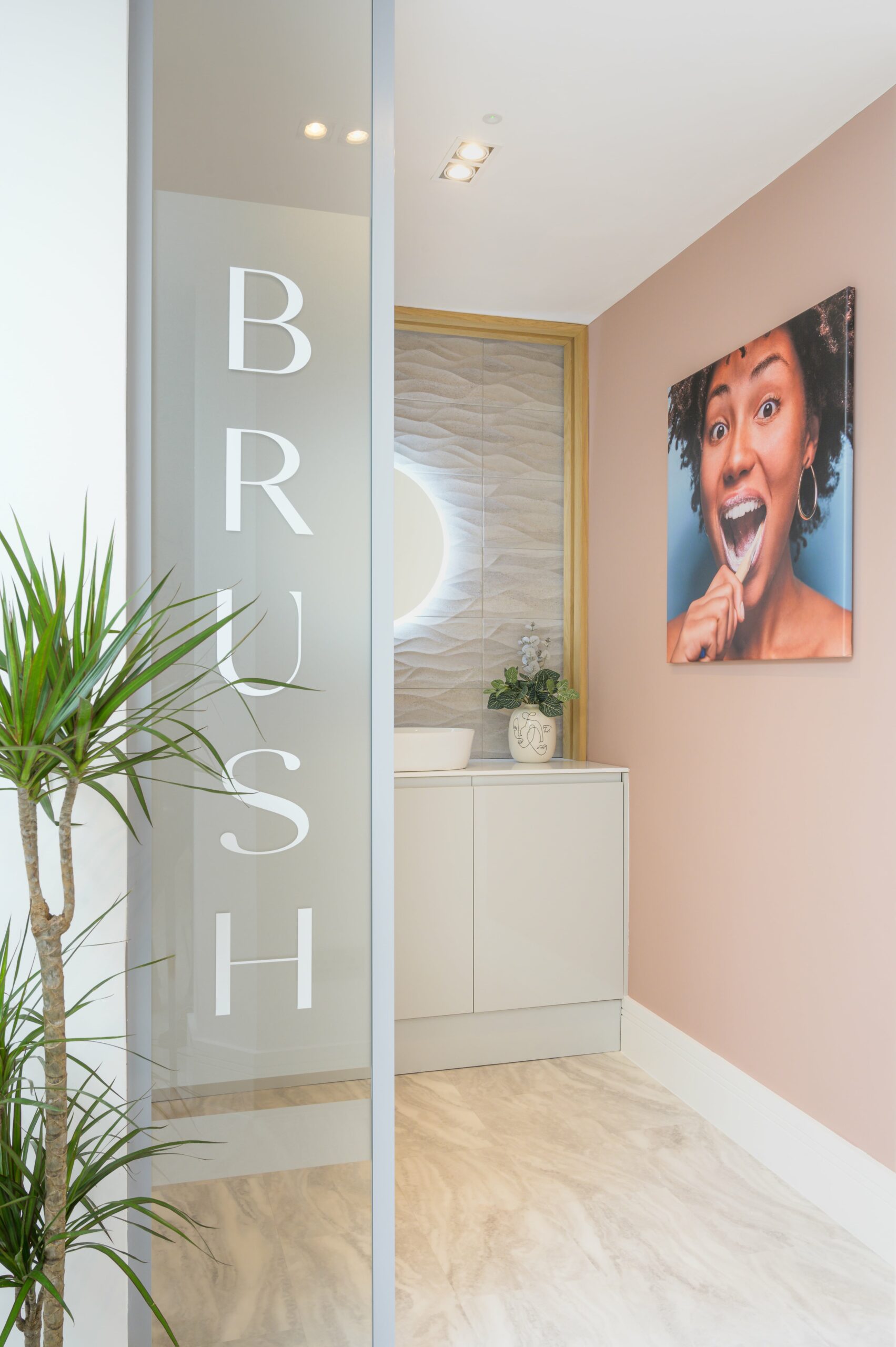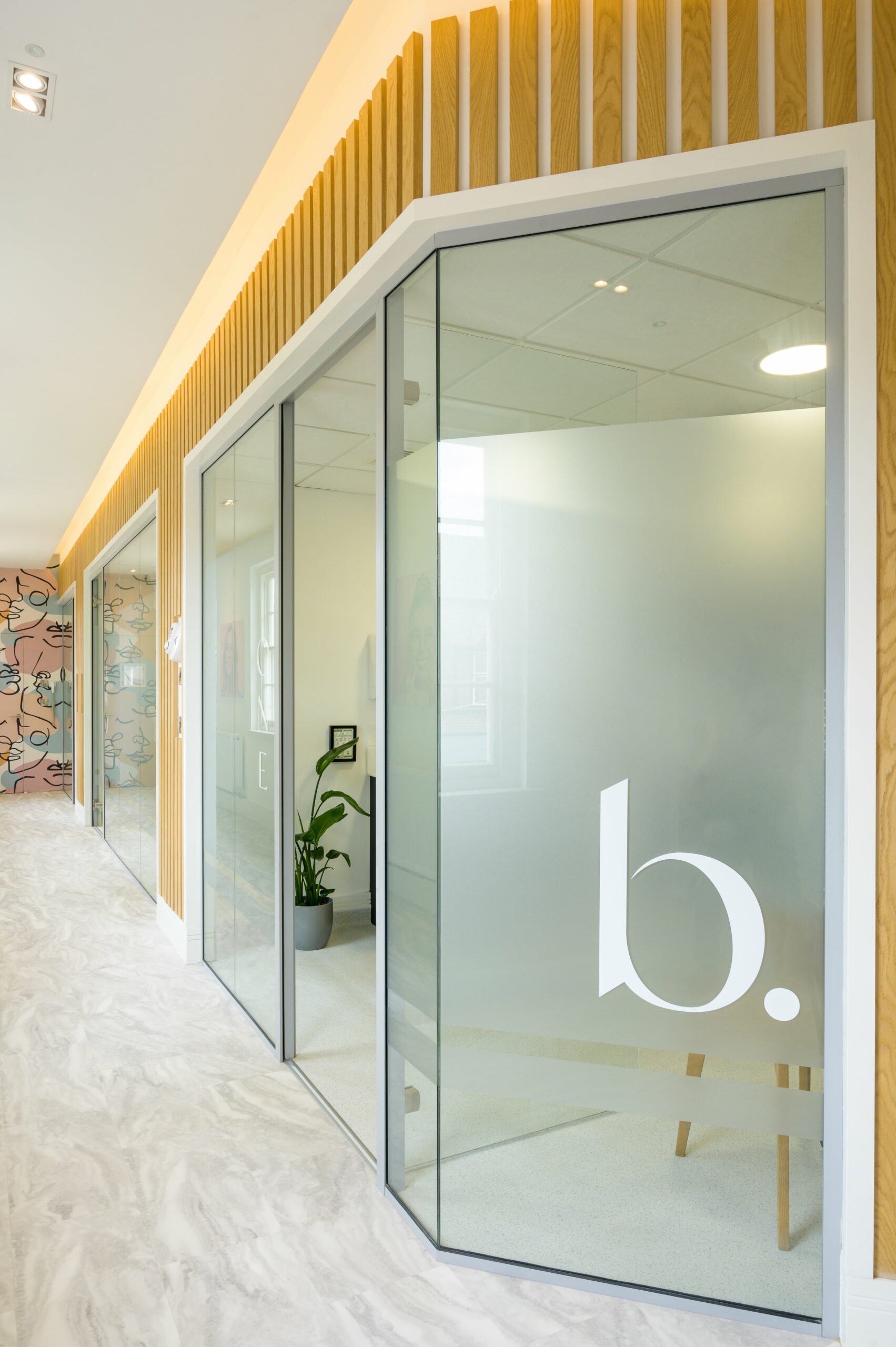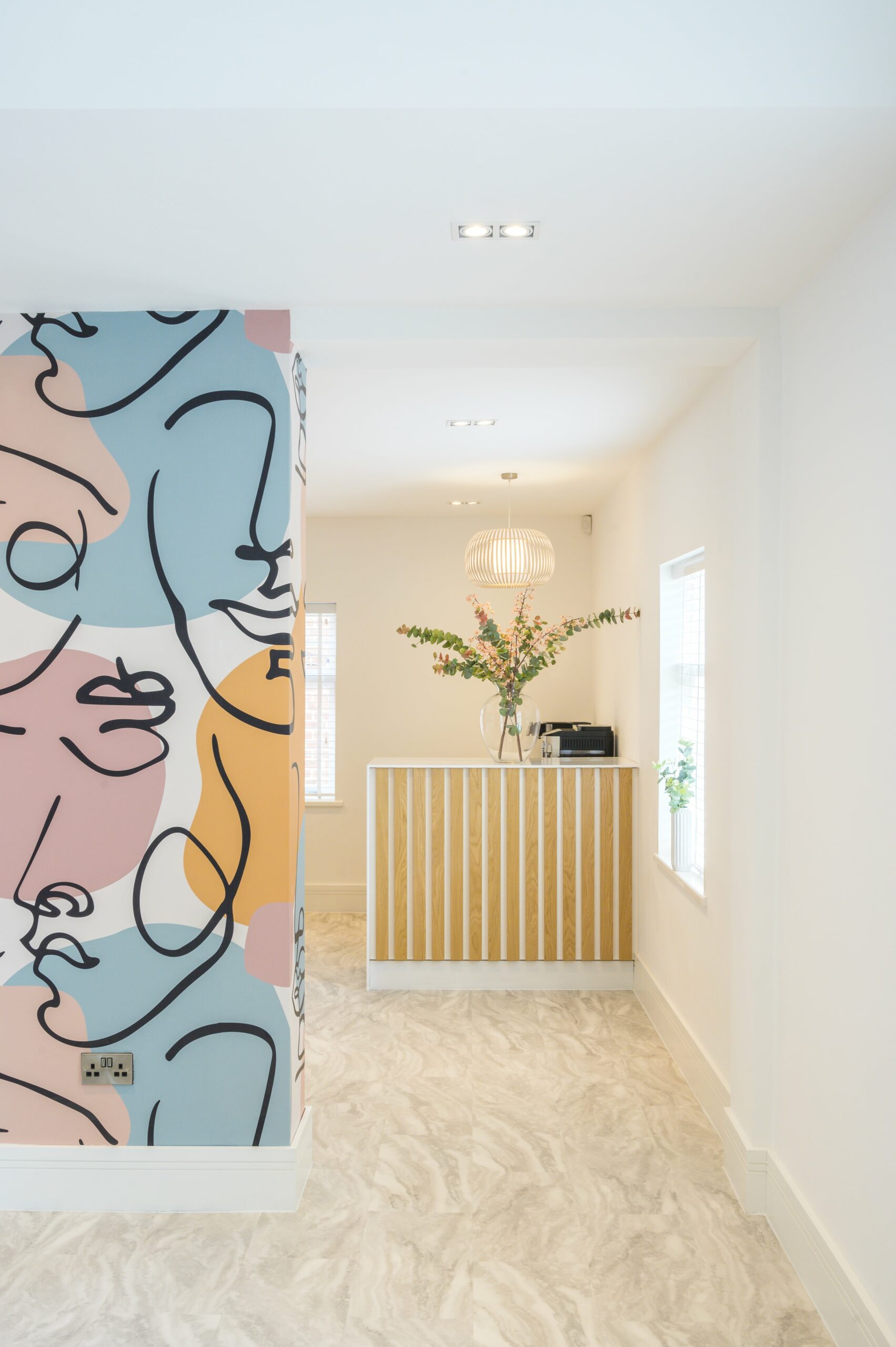 Unrivalled Dentistry
Why Choose Beyond Dental For Invisalign In Solihull
At Beyond Dental, we're able to offer same-day consultations so that we can get your treatment for Invisalign in Solihull started almost right away. Once we've chatted with you a little more and gotten to know what it is you're expecting from your treatment, we'll ask you to come in for an in-clinic consultation for Invisalign in Solihull.
You'll meet with the dentist who will be carrying out your treatment and using our dental technology, we'll carry out a 5D scan of your mouth and teeth, providing you with a before and after image of how your smile will look. We'll also be able to provide you with a guideline as to how long your Invisalign treatment is predicted to take.
Once your Invisalign treatment is complete, we also offer FREE teeth whitening so that your new, straight smile is complemented by brighter, whiter teeth. If you'd like to arrange a consultation for Invisalign in Solihull, contact the Beyond Dental team today!
Book Your Free Scan Today
4 Simple Steps To Your New Smile
1
Free Consultation
Book a free consultation and get a 5D scan of your teeth so you can see how amazing your smile will look if you decide to have Invisalign treatment.
2
Individual Treatment Plan
Once you've decided to go ahead with our treatment for Invisalign in Solihull, your dentist will put together an individual treatment plan, whilst explaining the different payment plans available.
3
Get Your Treatment Started
When it's time to start your treatment, your dentist will show you how to use your Invisalign aligners. During your treatment, you'll come back and see us for checkups so we can monitor your progress.
4
Finishing Touches
Once your treatment is complete and you've got beautifully straight teeth, we offer complimentary teeth whitening so that you can show off your new smile.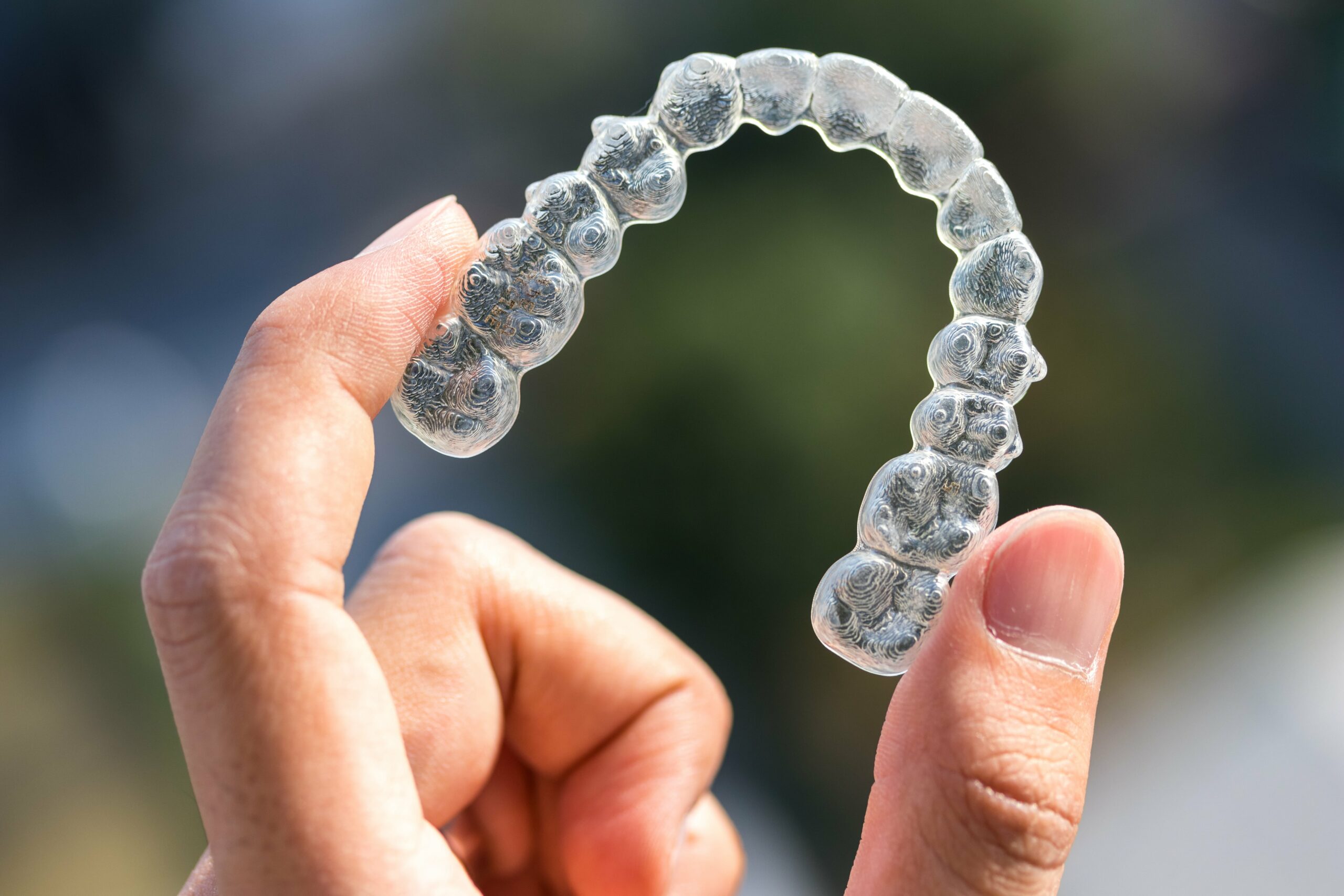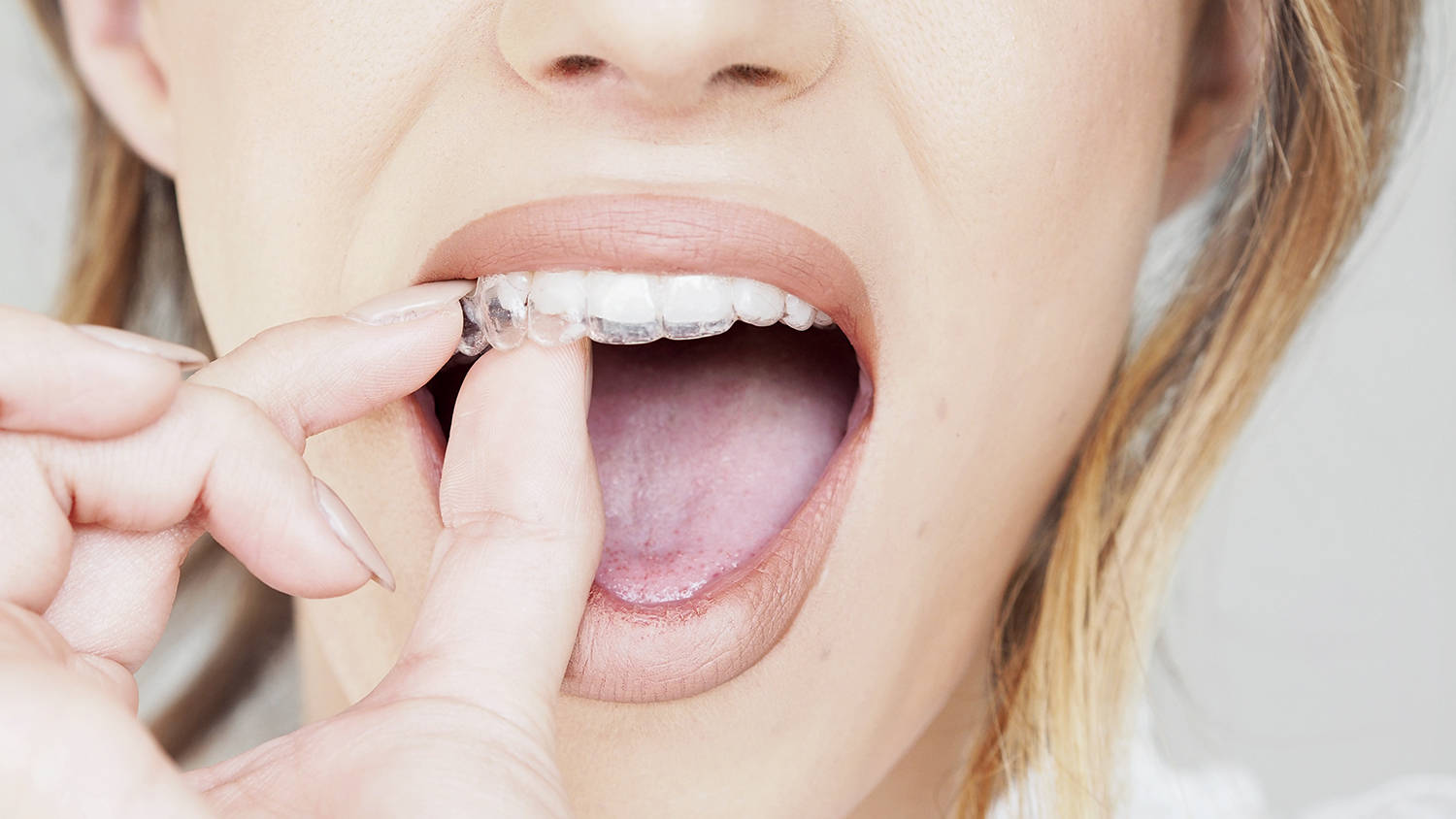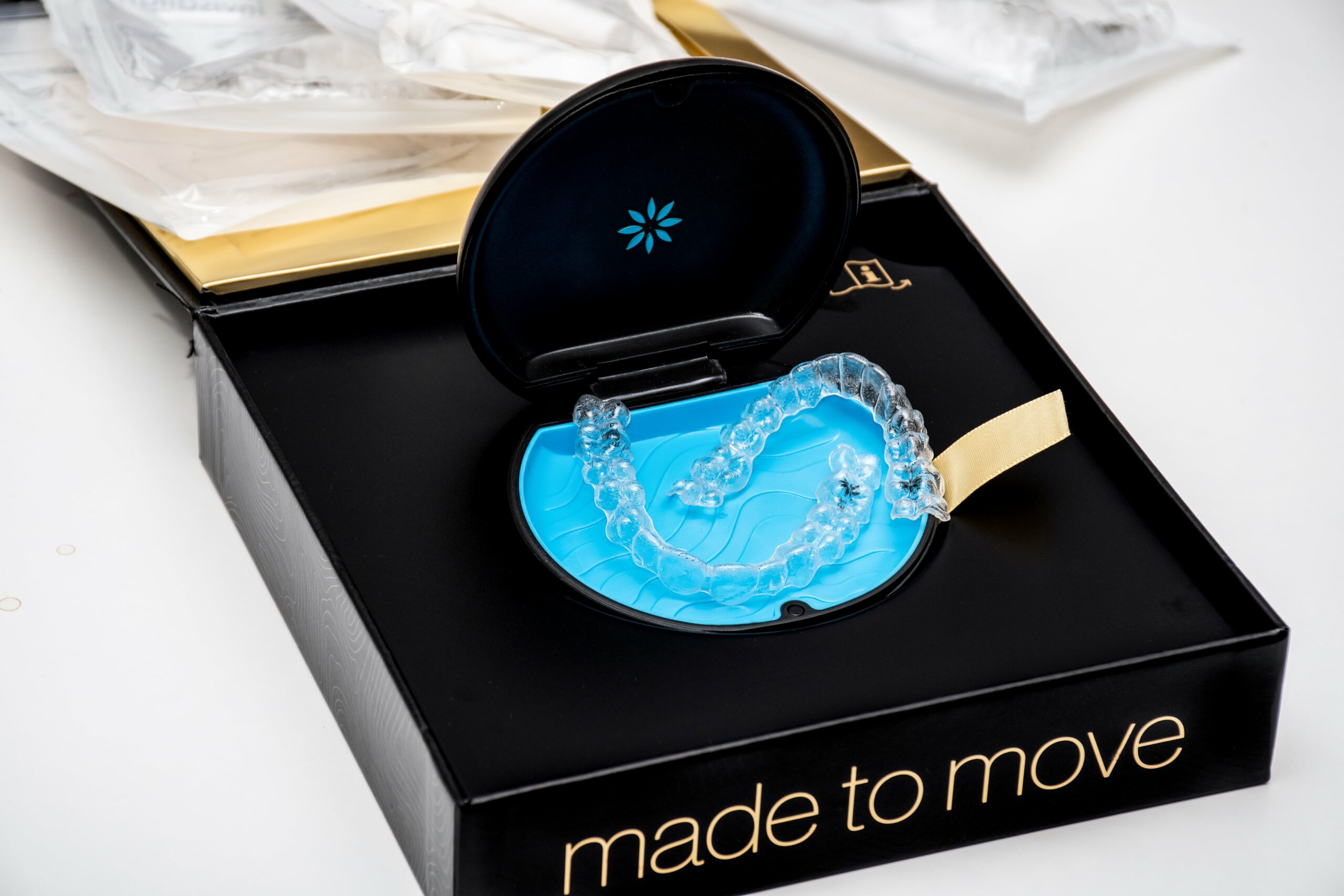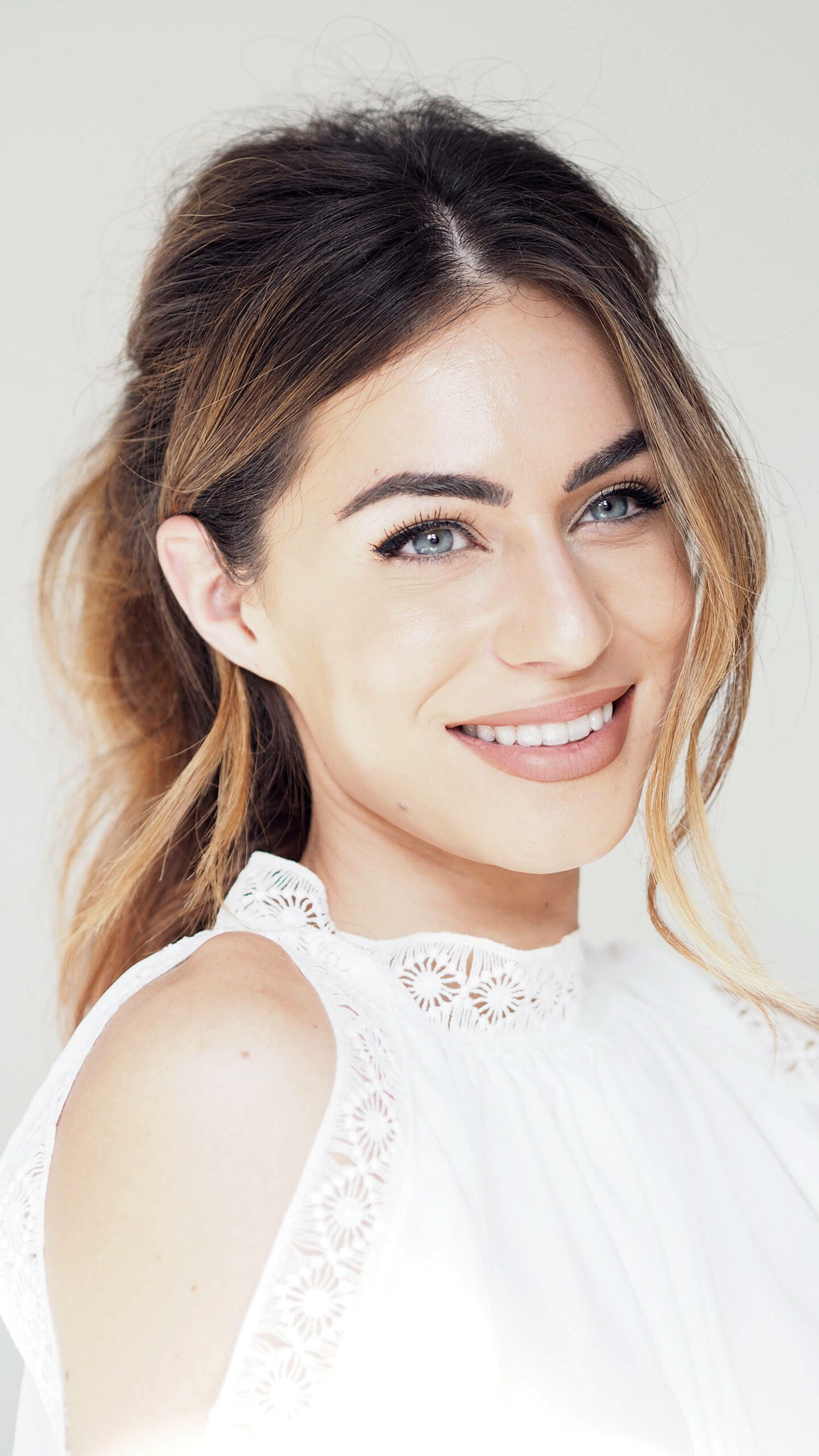 Modern Teeth Straightening Treatment
How Does Invisalign Work?
Invisalign treatment uses clear, plastic aligners as opposed to the more traditional metal braces. These aligners gently move your teeth into the desired position and are regularly updated throughout your treatment. Each set of Invisalign aligners fits snugly over your teeth and can be easily removed when eating, drinking or for special events. Typically, we look to change your aligners every 10 days throughout your treatment and, once your treatment for Invisalign in Solihull is complete, we'll offer complimentary teeth whitening too!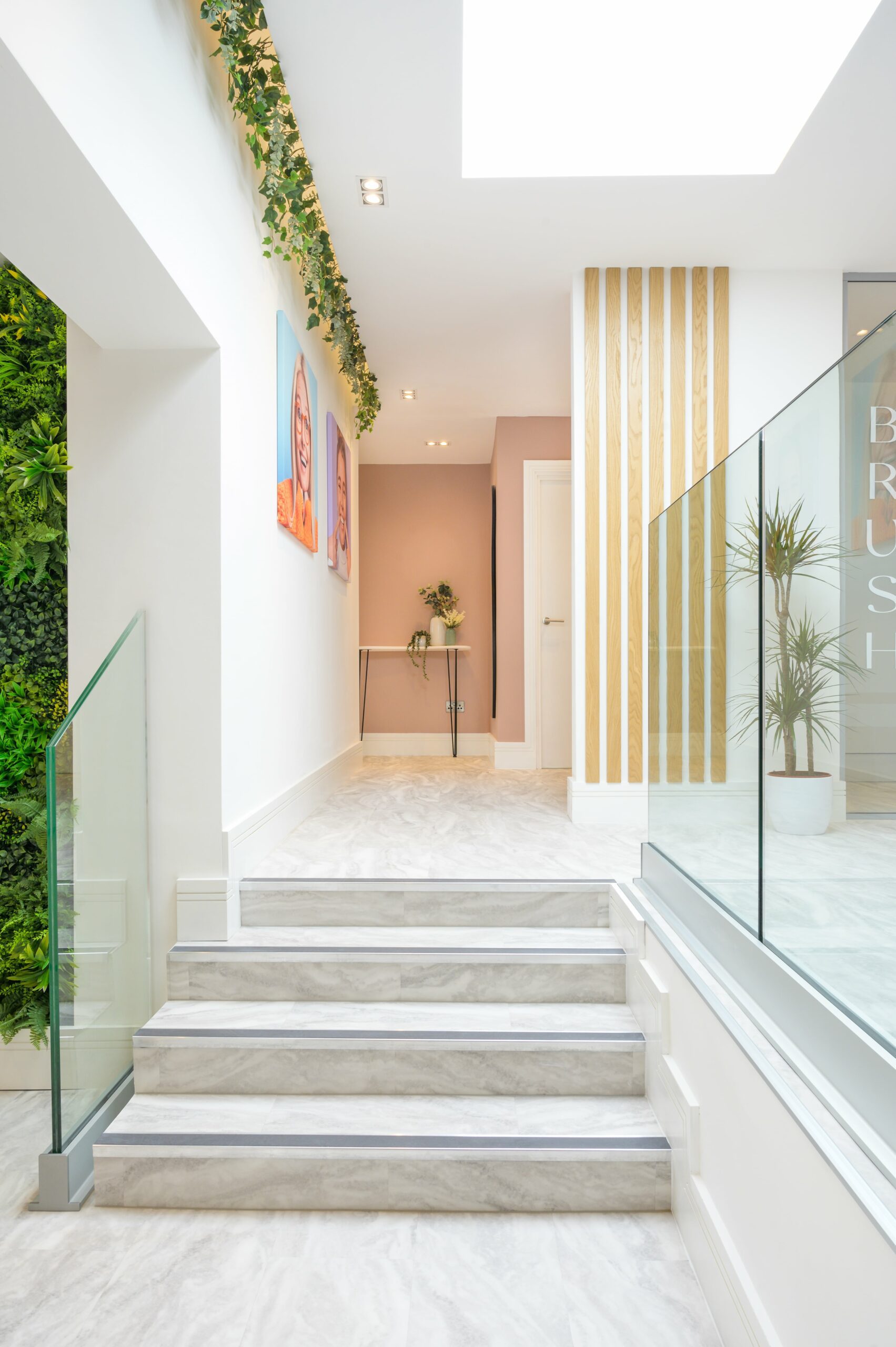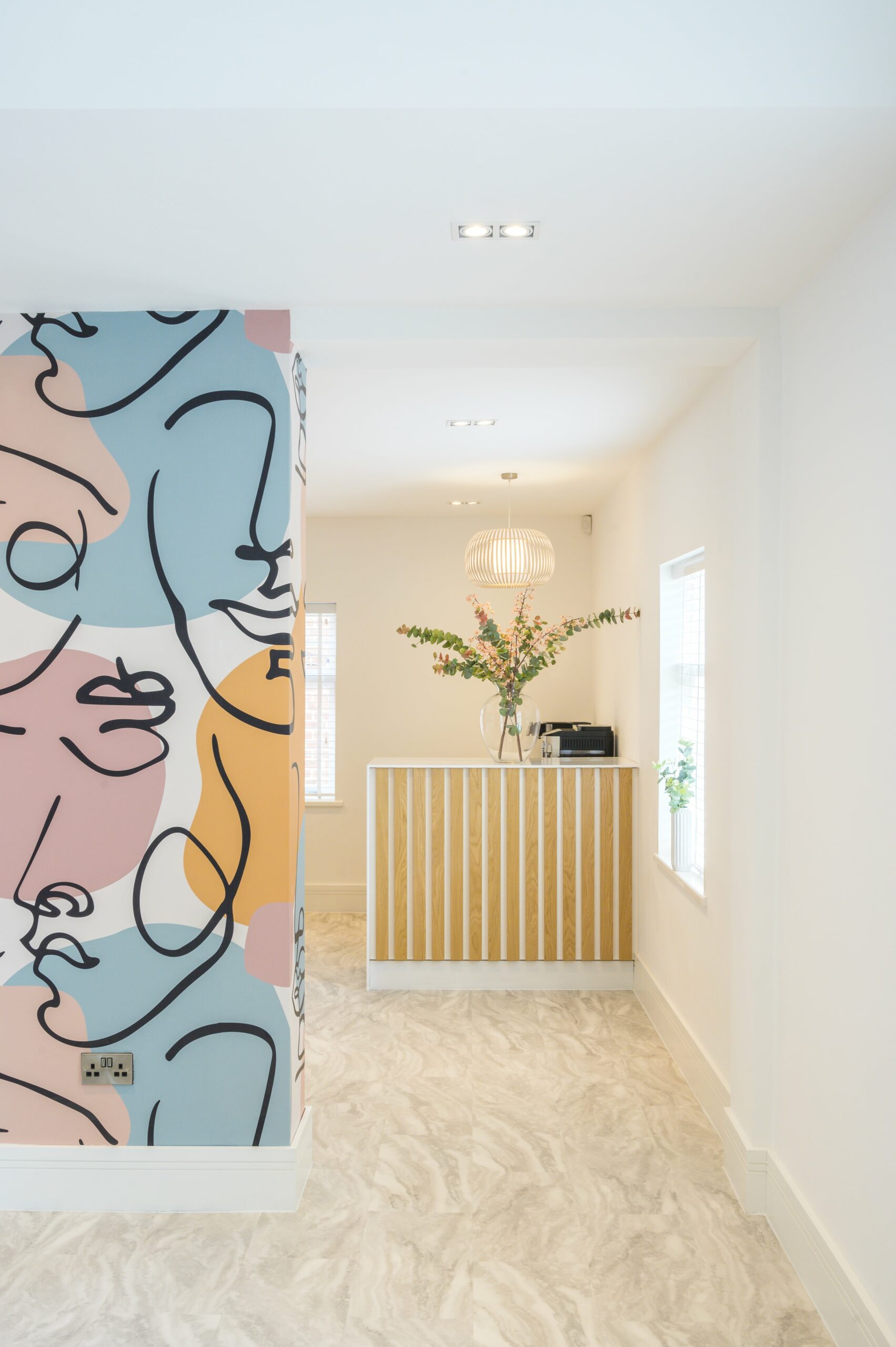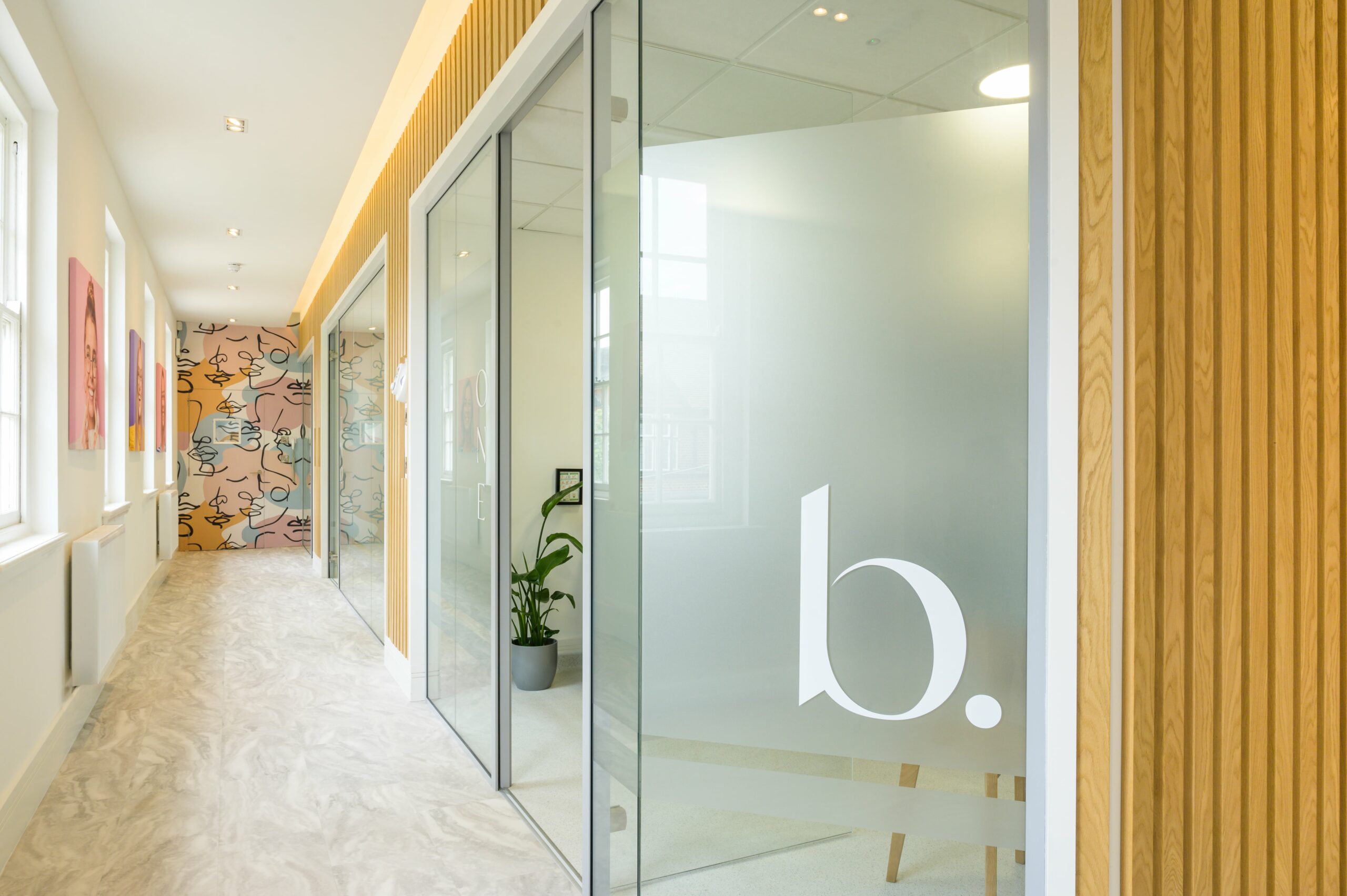 Monthly Payment Options
Interest Free Payment Plans
Break down the cost of your treatment into smaller, more manageable chunks with our flexible payment plans! We offer a 12 months interest free payment plan and longer 3-5 year finance options where required.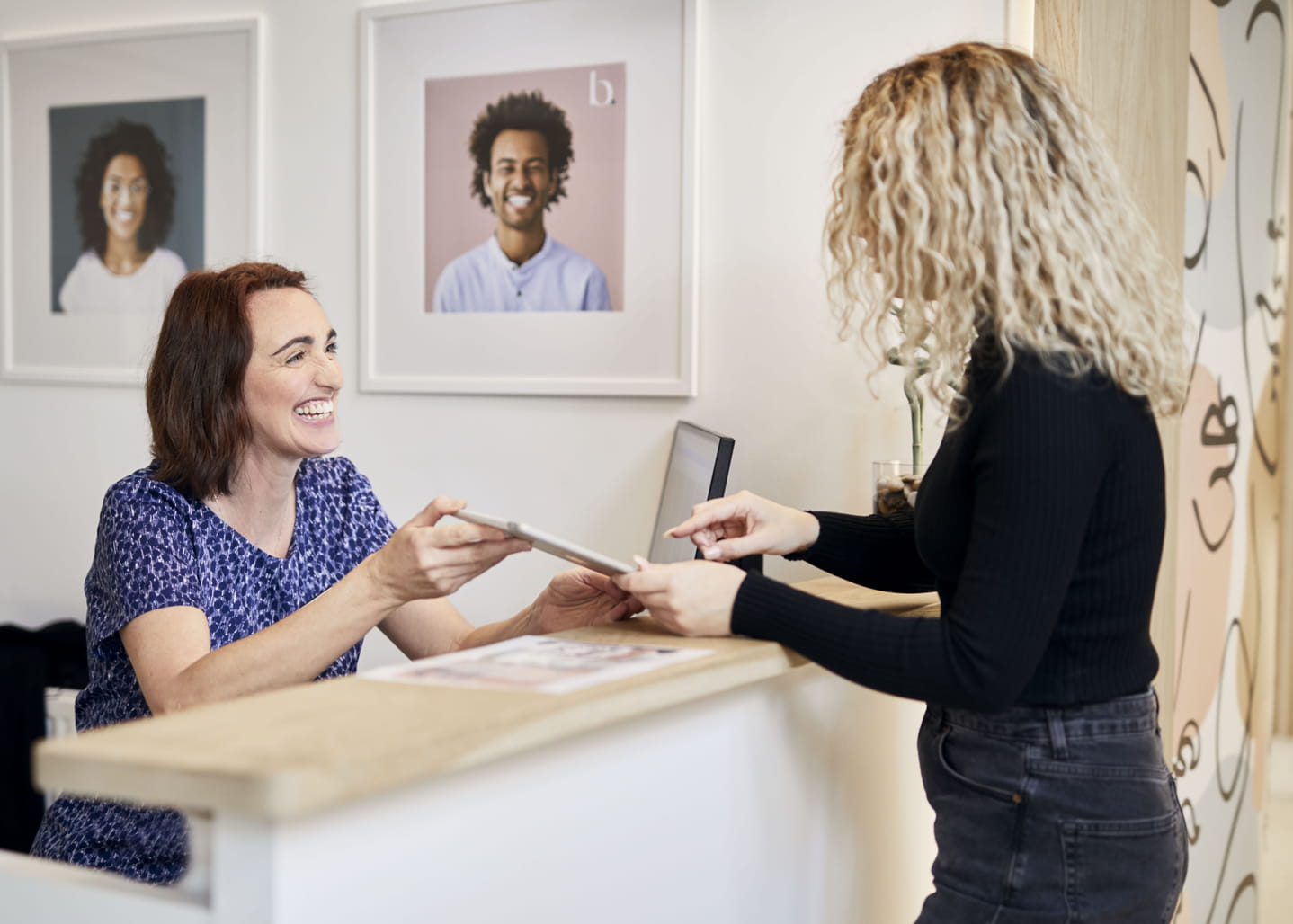 Stress-Free Dental Subscription
10% Discount for Invisalign Treatment in Solihull
Sign up for our subscription package and you can receive 10% off the cost of your Invisalign treatment instantly! With so many more benefits and perks, find out more about our subscriptions here.
More About Our Subscription Plans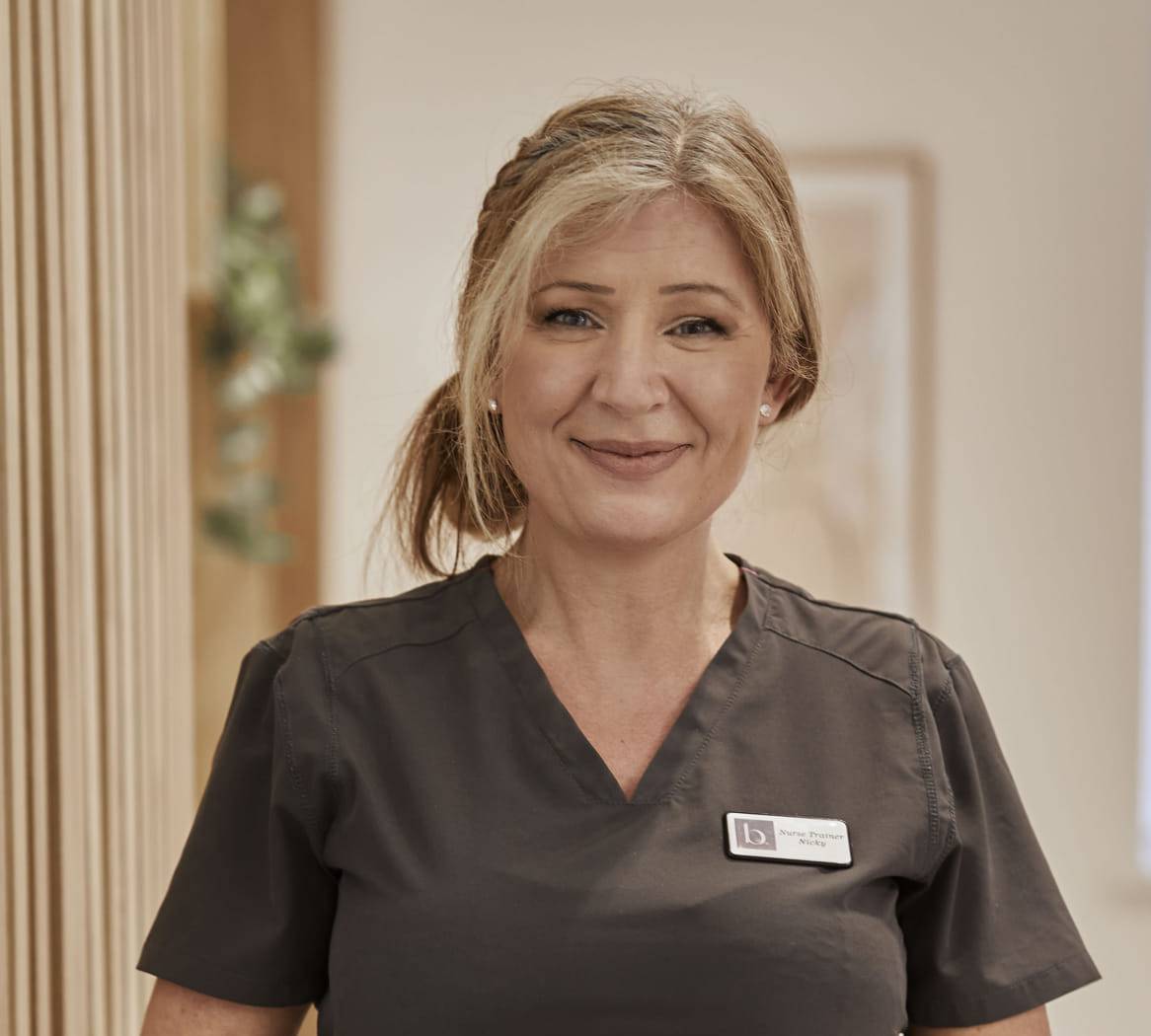 FAQs - Invisalign in Solihull
Is Invisalign In Solihull Expensive?
Whilst there is a stigma around Invisalign being more expensive than traditional braces, they are in fact comparable and within a similar price range. We aim to make all of our treatments accessible, as we are strong believers that everyone should have access to exceptional dentistry. That's why all of our
cosmetic treatments
, including Invisalign in Solihull, are available with our flexible payment plans to break down the cost into manageable chunks.
Who Qualifies For Invisalign In Solihull?
People who are seeking Invisalign in Solihull can benefit from the procedure if they are suffering with any form of misalignment in their teeth. Also, both adults and teenagers are eligible for the treatment, therefore there are limited age restrictions. During an initial consultation, we will have a chat about what it is you're looking for, as well as conducting a thorough oral health exam, to make sure you're the right candidate for Invisalign in Solihull. We will also introduce alternative treatment options if we think they would be a good choice for you.
Why Choose Clear Braces in Solihull Over Traditional Braces?
The answer to whether clear braces or traditional braces are the better choice for you is solely down to your personal case, including how much movement is required and how long you ideally would want the treatment to be. If you are seeking Invisalign in Solihull, you can benefit from the aesthetic appeal that they provide, whereas traditional braces do not have the same invisible effect. During a consultation, this will all be discussed in detail so you can make an informed decision about what is the right treatment for you, with the assistance of our dentists of course.
Are There Any Risks Involved With Clear Braces In Solihull?
There are no risks involved with clear braces and they are extremely easy to maintain. Our treatments for Invisalign in Solihull are carried out with the latest dental technologies to ensure that not only are the perfect results achieved, but also our patients have the most seamless and pain free process possible. Invisalign involves the patient wearing a sequence of aligners over the course of the treatment to gradually move the teeth, and when a new set of aligners are worn for the first time, it can cause some discomfort. However, this can be minimised with standard painkillers.
Why Choose Beyond For Invisalign in Solihull?
At Beyond Dental, we have Diamond Invisalign status, meaning we're in the top 1% of providers in the UK. This is a result of our expertise and experience, so you know that you will be in the safest hands and also get the best possible results. On top of this, when you choose us for Invisalign in Solihull, you'll get to enjoy our stunning clinics, Brush Stops to freshen up before your appointment, state of the art technology and an extremely passionate team, all of which combine to provide you with the best dental experience possible!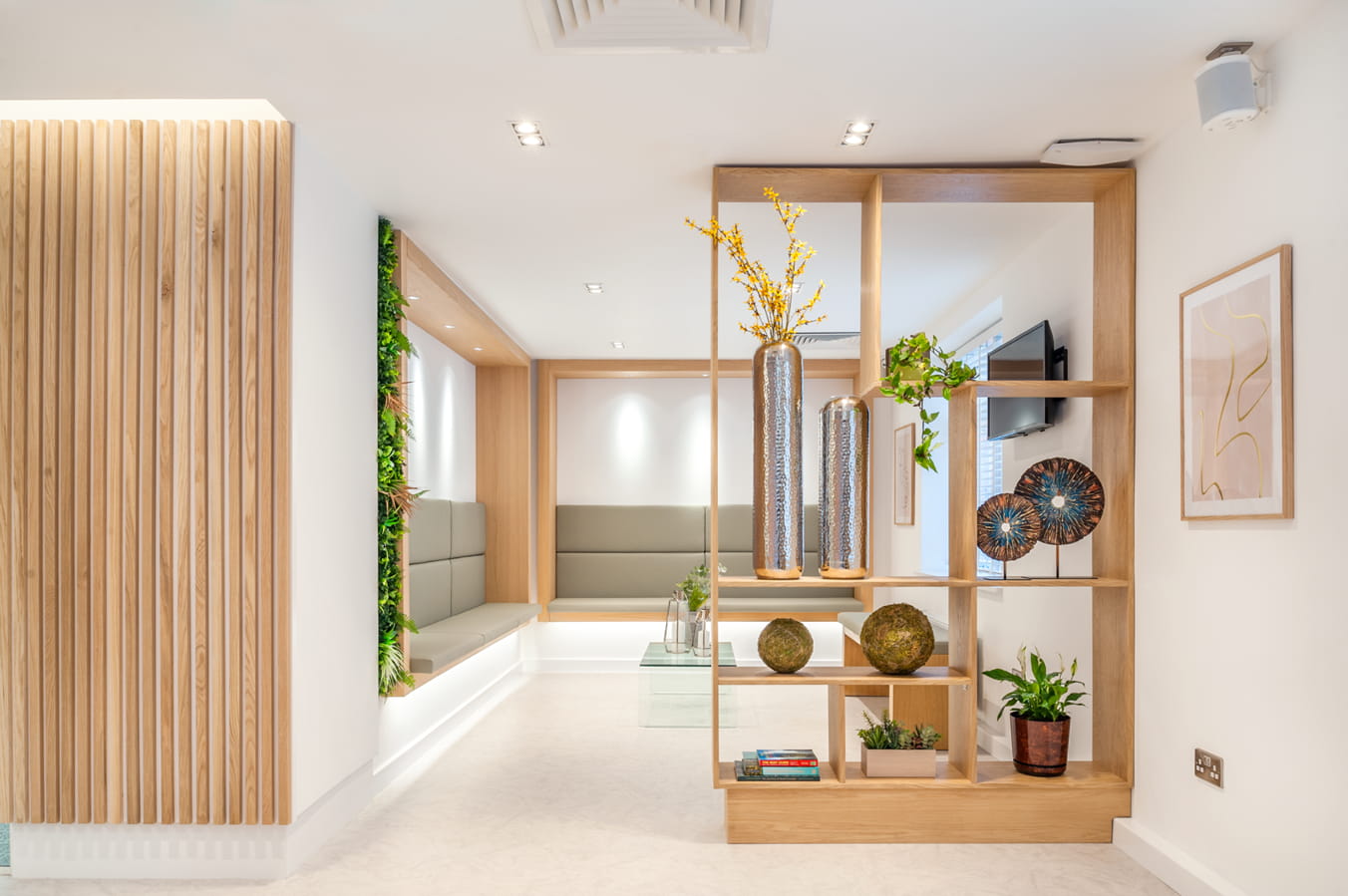 Leamington Spa – Reception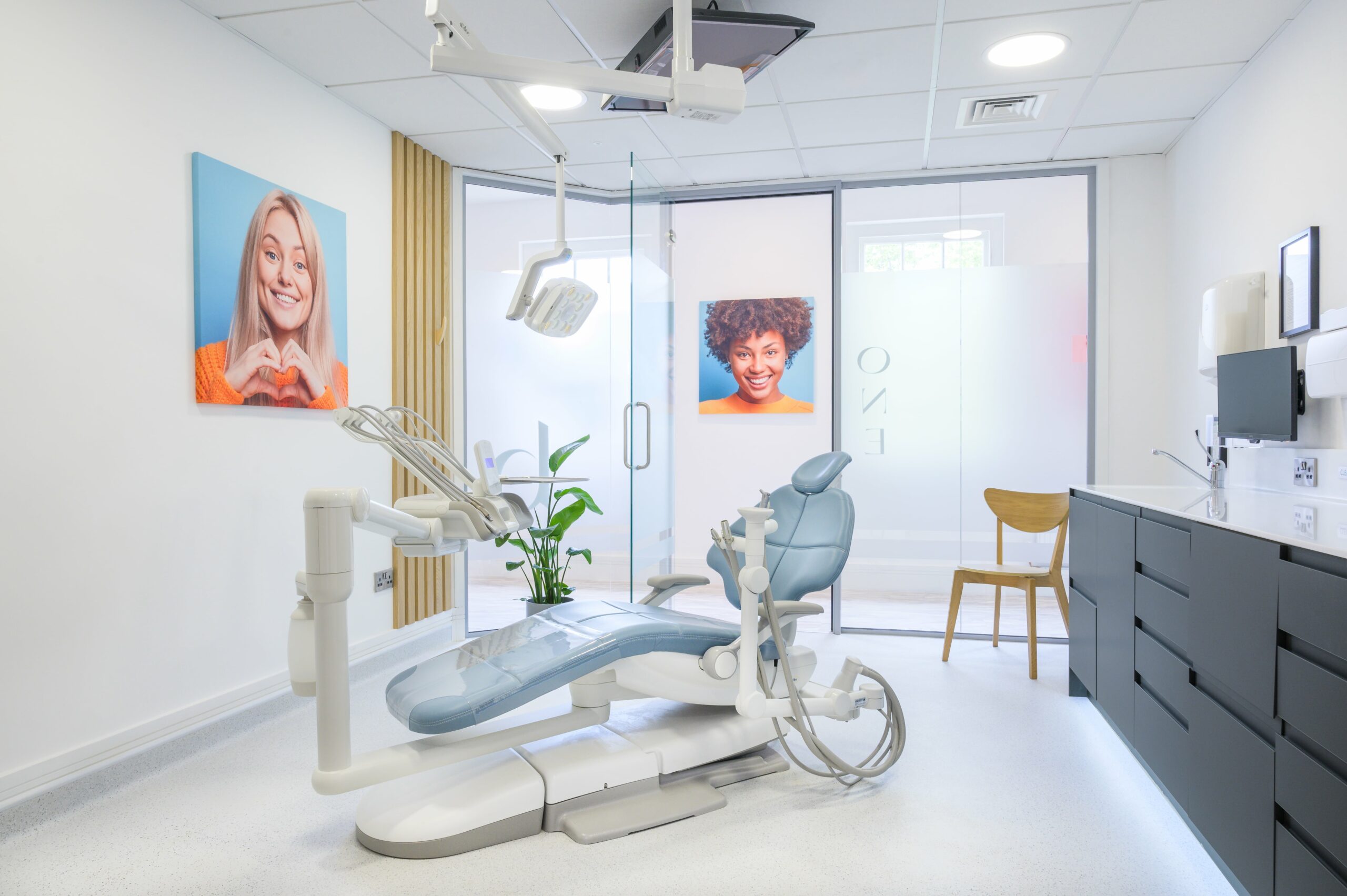 Solihull – Dental surgery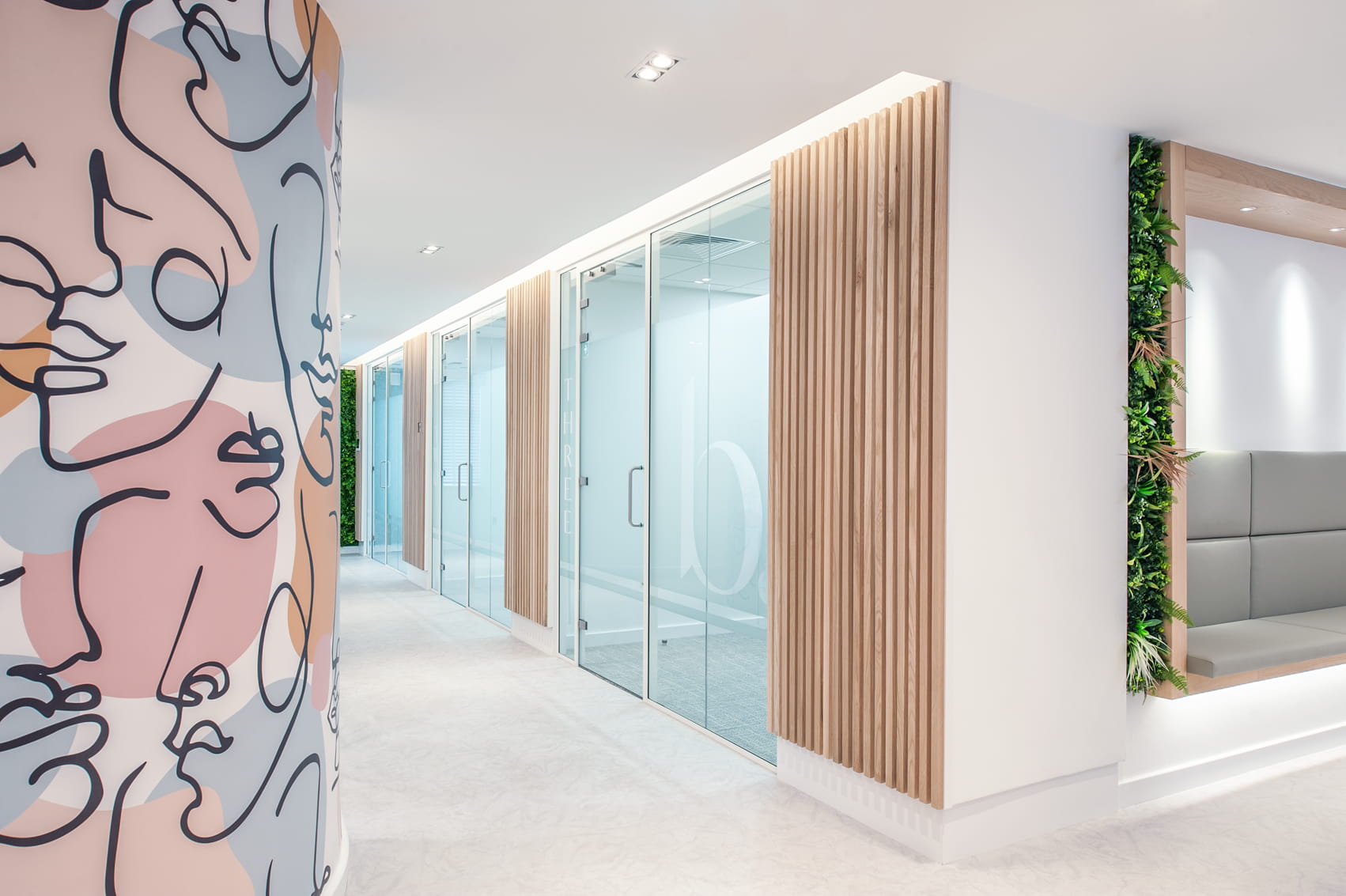 Leamington Spa – Dental Surgeries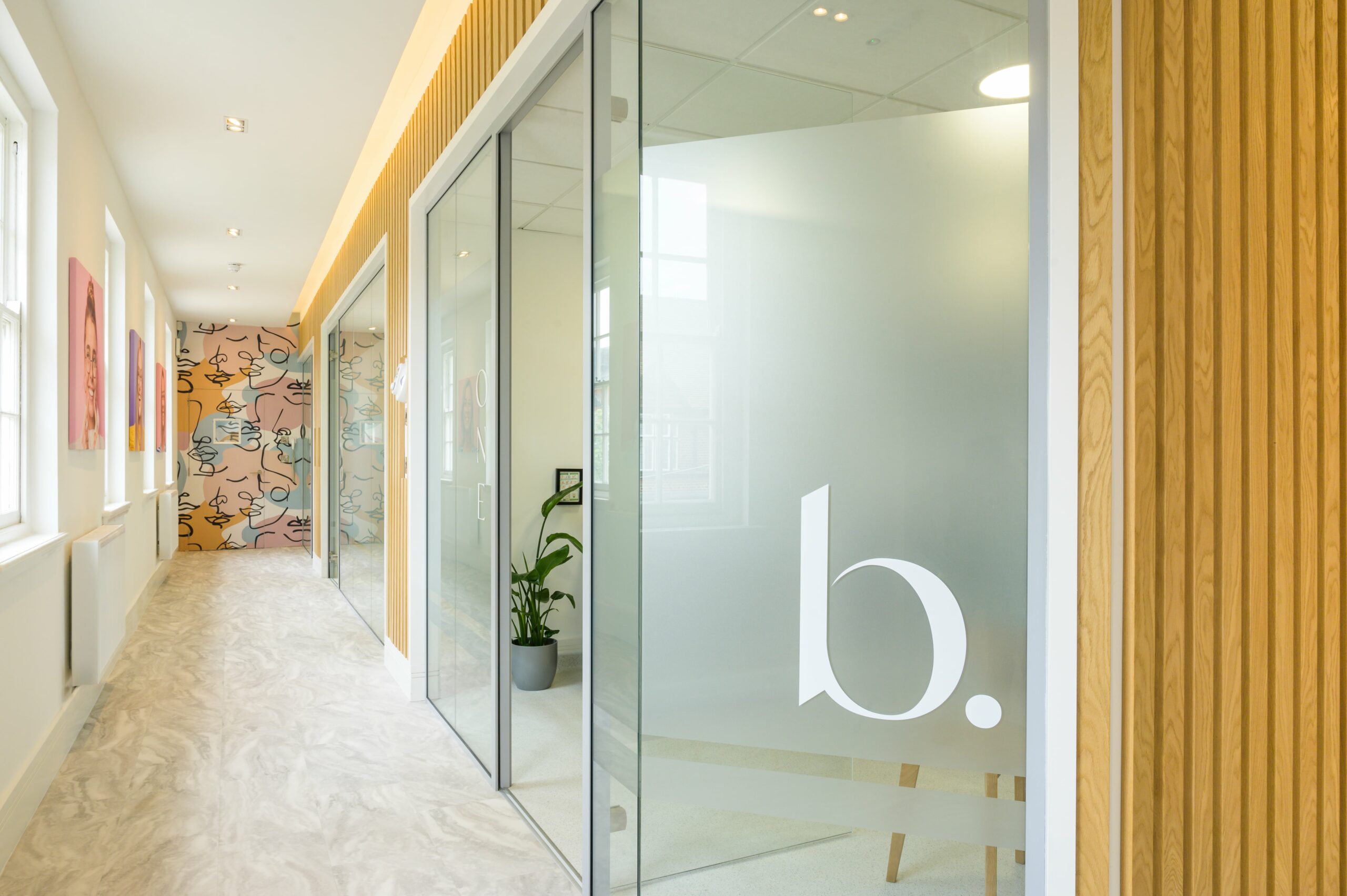 Milton Keynes – Reception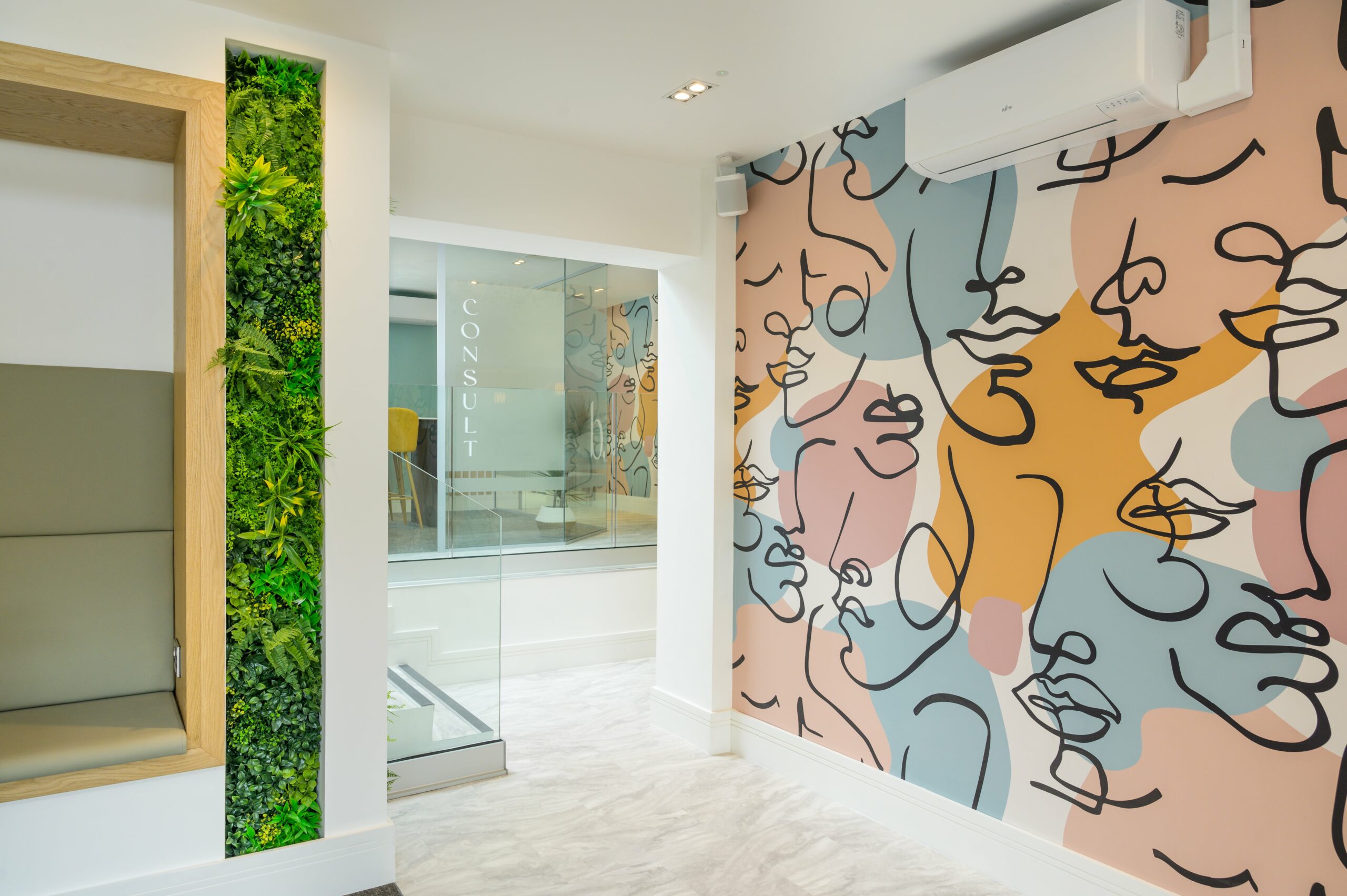 Other Cosmetic Dentistry Treatments
Start Your Beyond Dental Journey
Book Your Consultation Today!
If you've heard all that you need to hear and are ready to start your Beyond Dental journey, then get in touch with us today to arrange your same-day consultation!
Arrange An Invisalign Consultation