Cosmetic Dentistry
Invisalign Treatment
Invisalign treatment is the best route to achieve the smile you have always wanted. Clear, comfortable and removable, Invisalign braces are used to correct a range of orthodontic problems and, with no brackets and wires, Invisalign treatment and braces come with none of the restrictions that typically come with metal braces.
Arrange Your Invisalign Consultation Today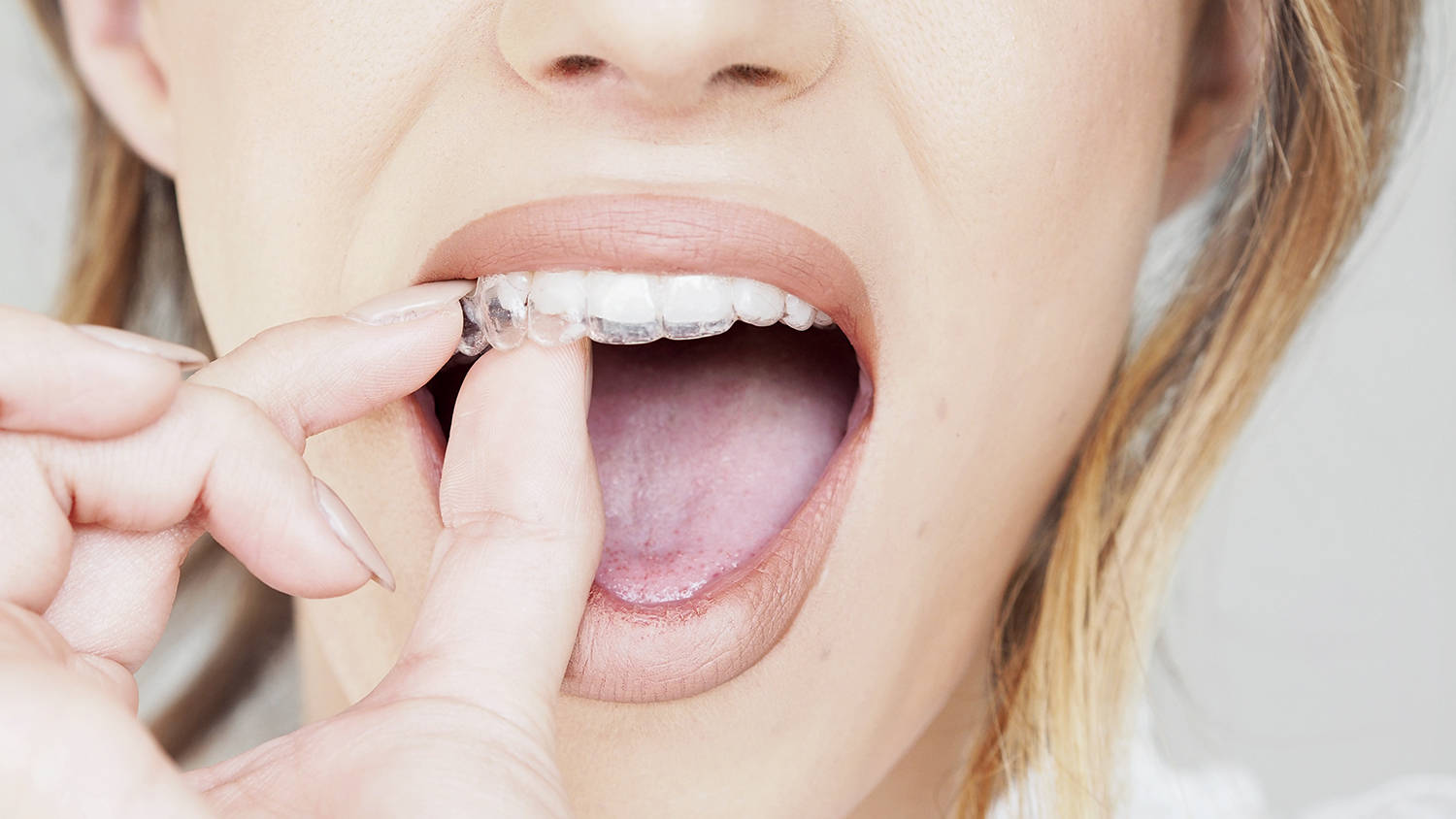 Invisalign Key Features
Realign and straighten your teeth in as little as 6 months
Discrete aligners that are almost invisible
12 months interest free payment plan
Flexible payment plans from just £59 per month
Complimentary teeth whitening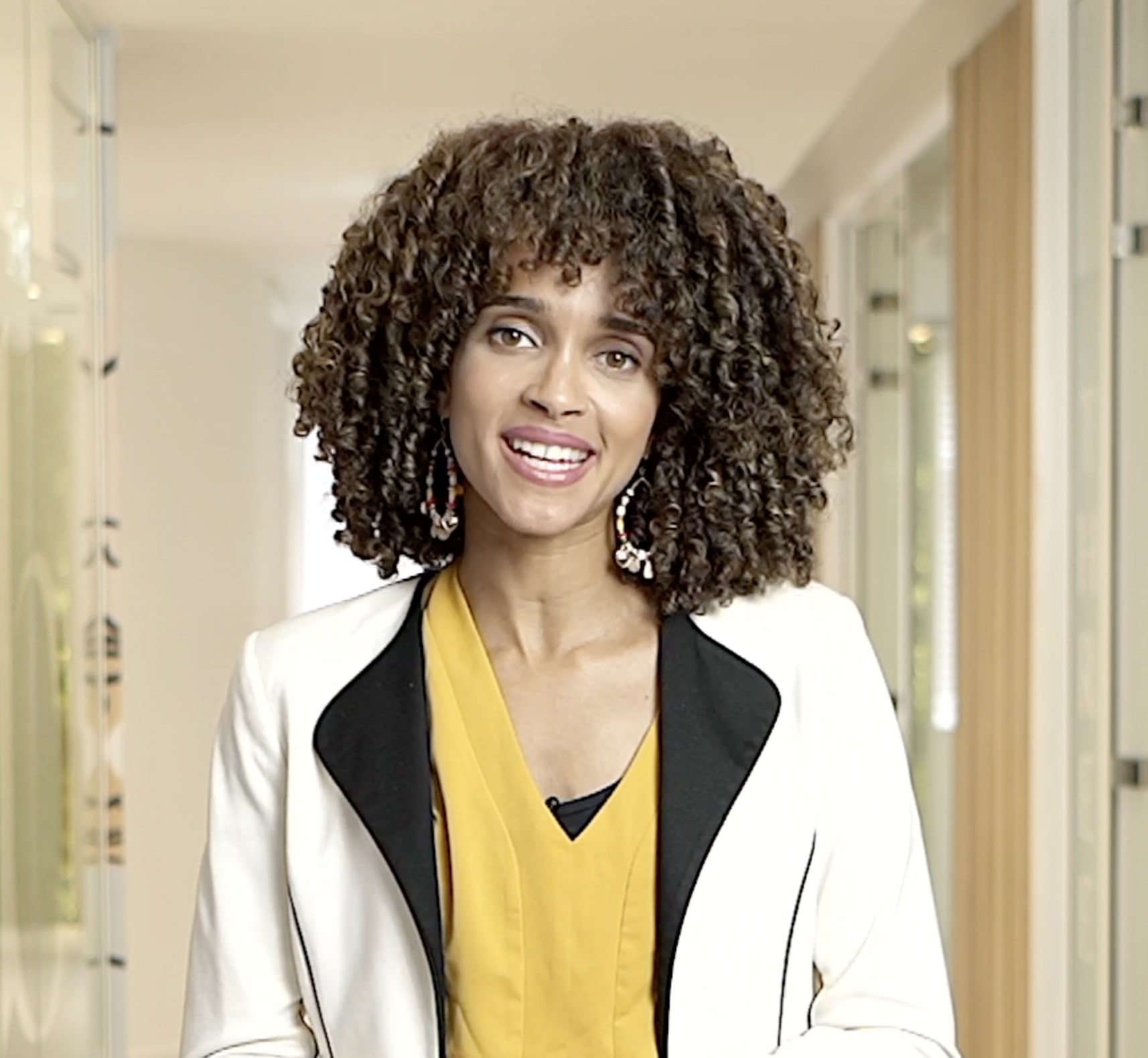 In Just A Few Minutes
Find Out All About Invisalign
Are you wondering if Invisalign is the right treatment for you? Or maybe you've heard about Invisalign but are not sure how it works? Watch this short two minute video where Josie will explain everything you need to know.
Book A Free Invisalign Scan Today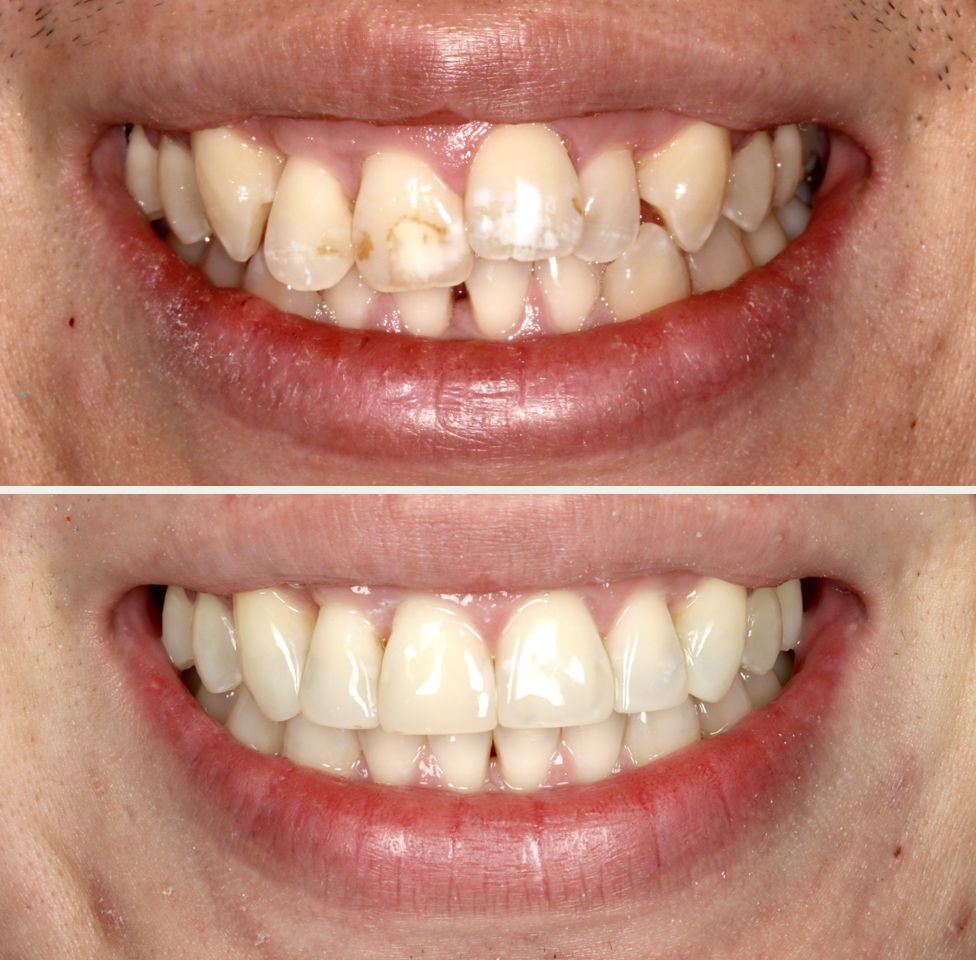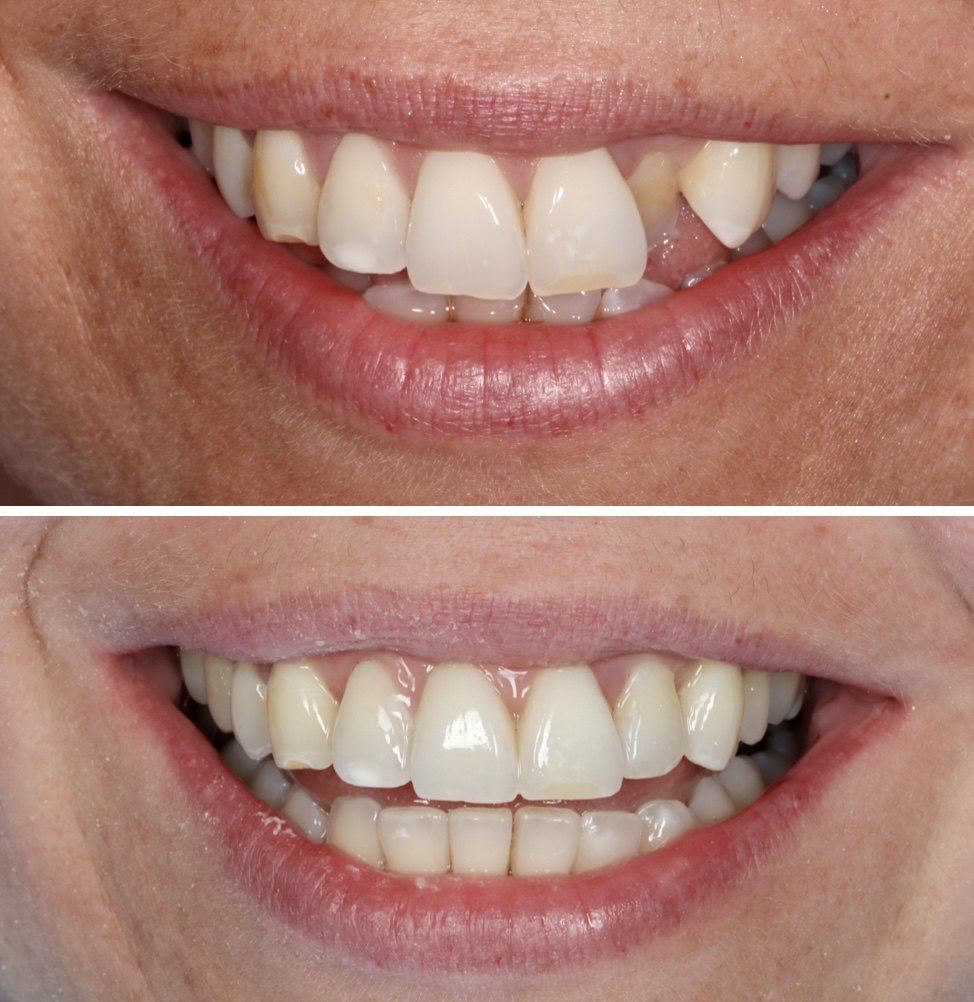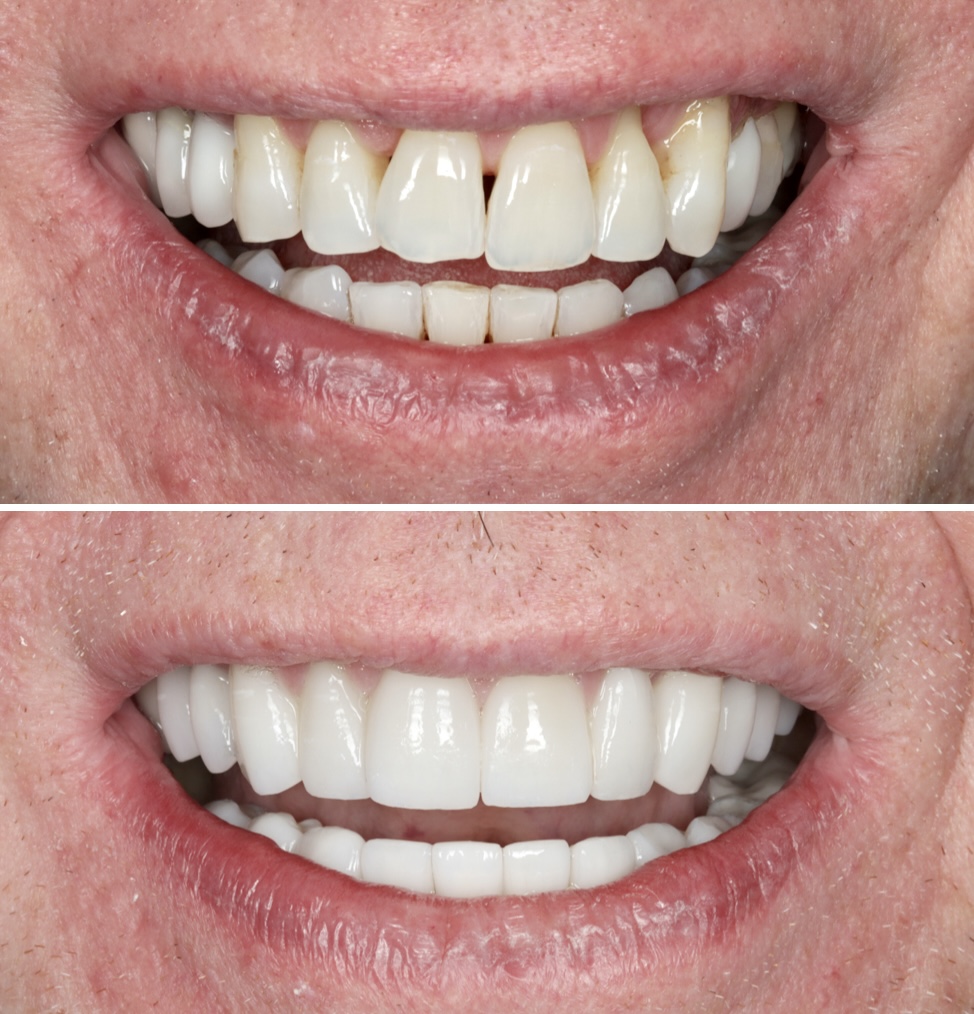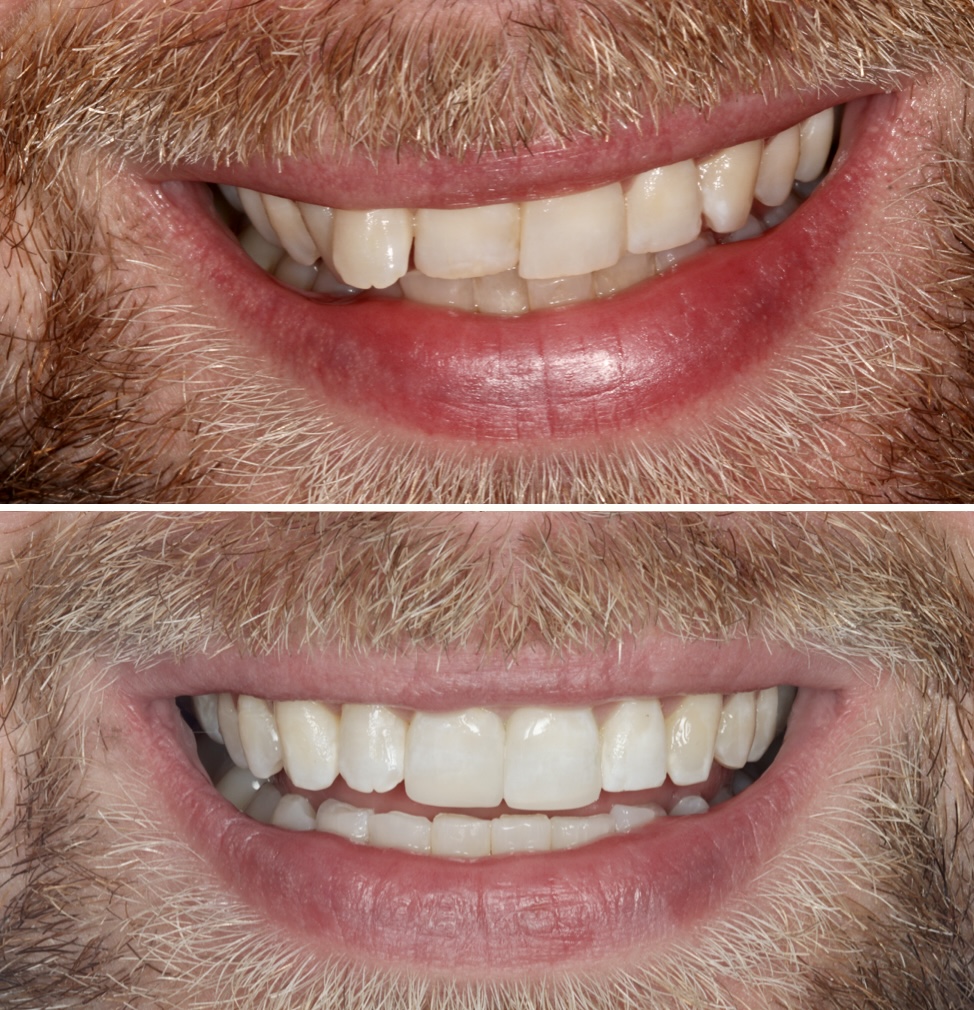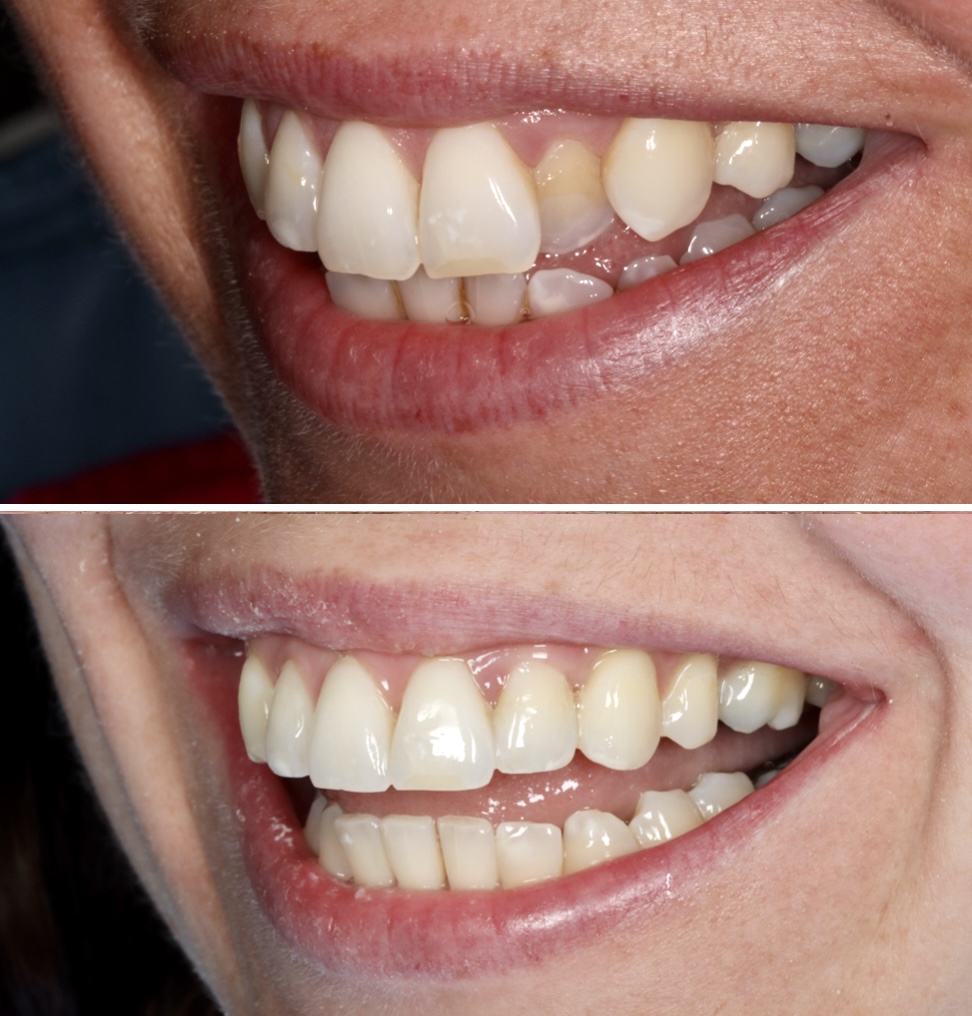 Thousands of Amazing Smiles
Achieving Fantastic Results For Our Patients
Here at Beyond Dental, we're really proud of the smiles we have changed - we've been awarded Diamond Status by Invisalign as one of the leading providers in the UK for this treatment, with less than 1% of UK dentists reaching this coveted level of experience. Here are some of our patient's before and after photos following Invisalign treatment to show you just what changes we're capable of making.
Putting Smiles on our Patient's Faces
I found beyond dental to be very welcoming. They explained all treatments clearly. And made me feel at ease. Being a nervous patient. I would recommend this dental practice
Wow! Fabulous dentist! Just registered myself and my two children after reading reviews. Went for our new patient check today. We're all nervous patients and have avoided the denist too long but the AMAZING team put us all at ease! The surgery, ethos and service are outstanding.
Calm environment and the receptionist is friendly. She sits with you to go through your introduction and asks if you have any concerns or worries. Dentist is very informative including showing you a 3D scan of your mouth. There is a screen on the ceiling so you can watch TV to distract you. It's not often you can say going to the dentist is a pleasant experience, but this really is.
What a fabulous dentists! Such a relaxing atmosphere and the staff are all so friendly. I especially love the brush stop where I brushed my teeth before I went in to see the dentist. As a busy mum of 3 this is such a handy thing to have and something I've never seen before. Now I've found Beyond Dental I wouldn't go anywhere else.
What an absolute gem this place is! They have made this the most enjoyable visit to a dentist I've ever experienced. From the "brush stop" which is gorgeous and lets you brush your teeth before your appointment, to the beautiful green walls it is something to experience. I've never been excited to go back to the dentist before, but I am now!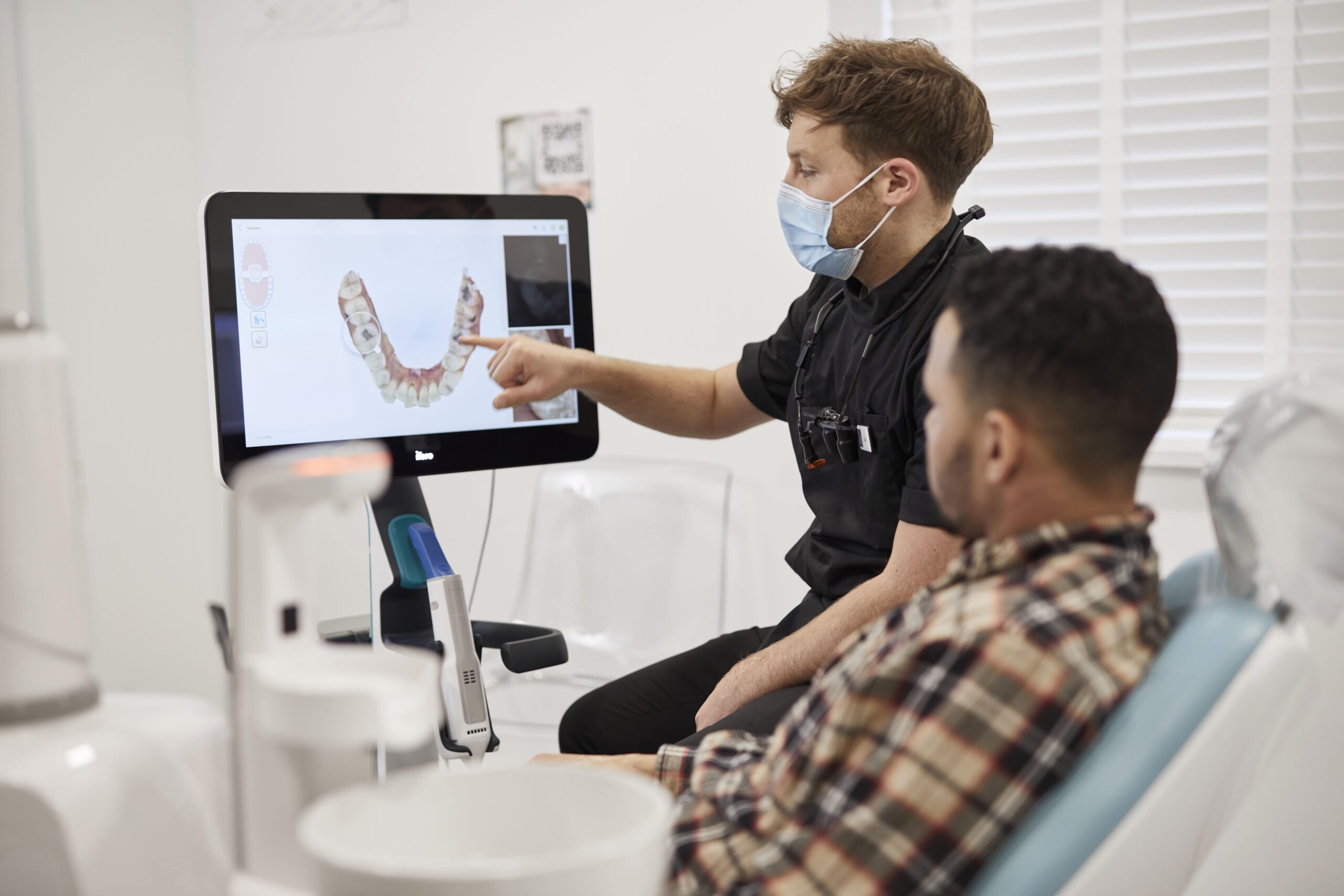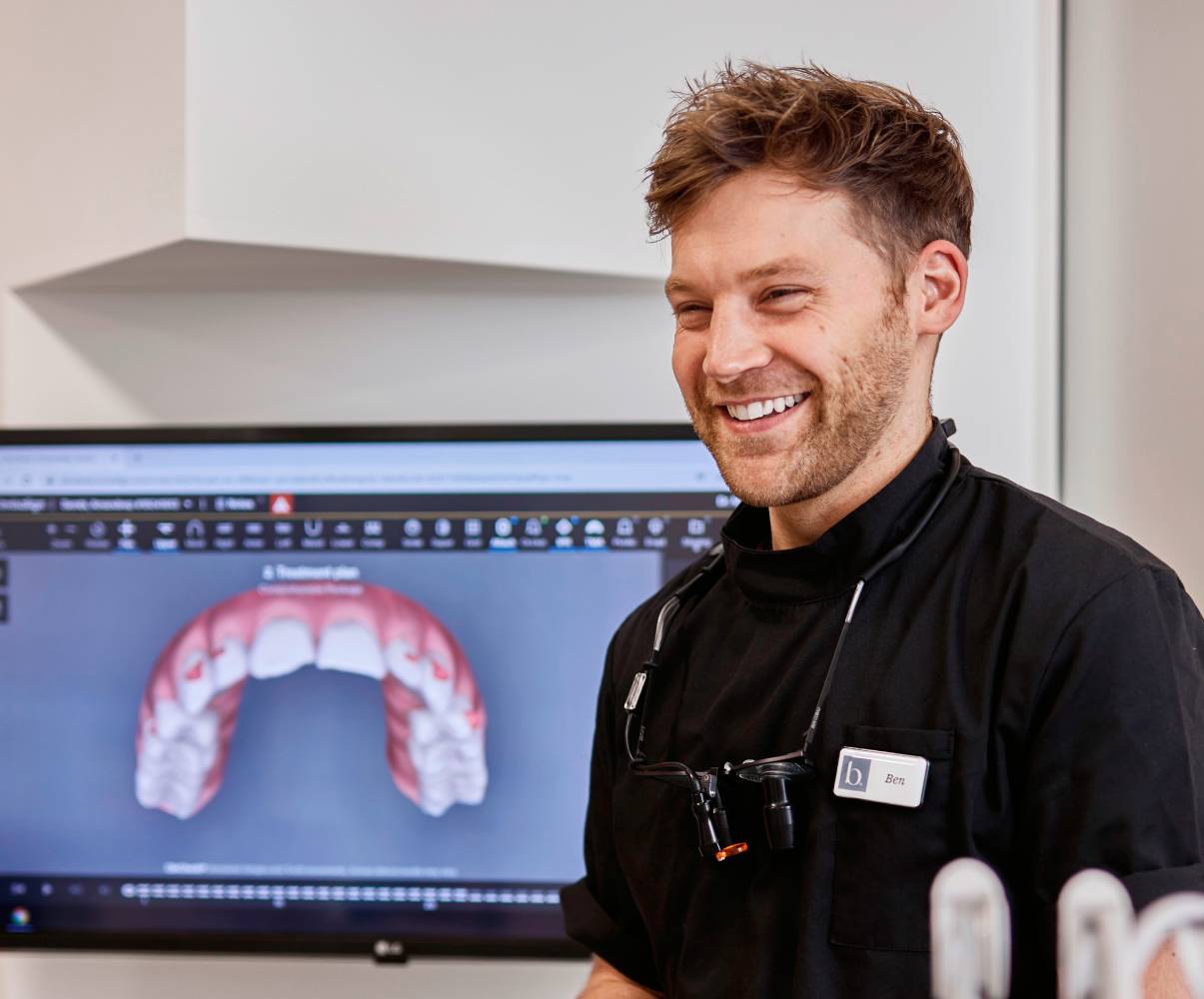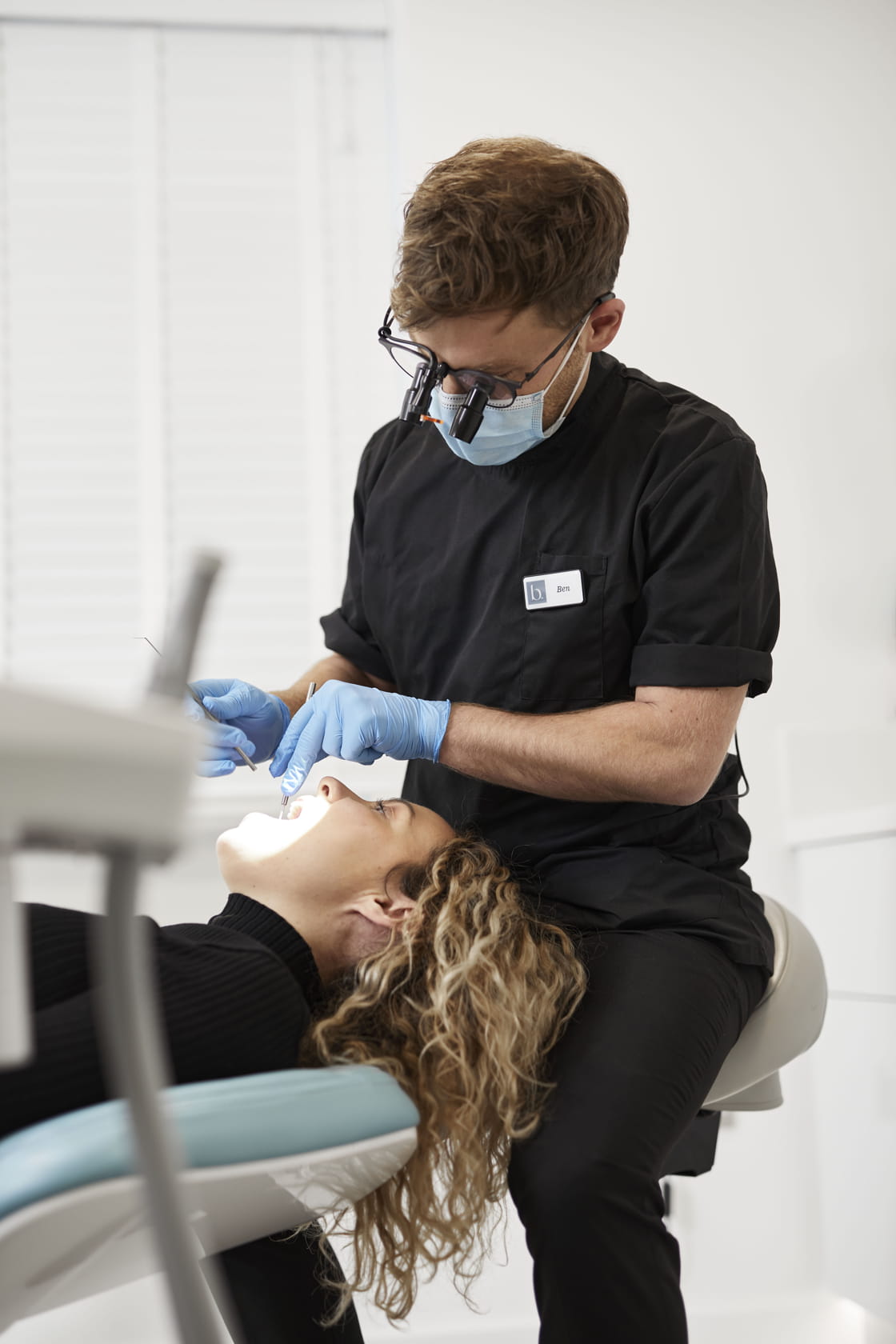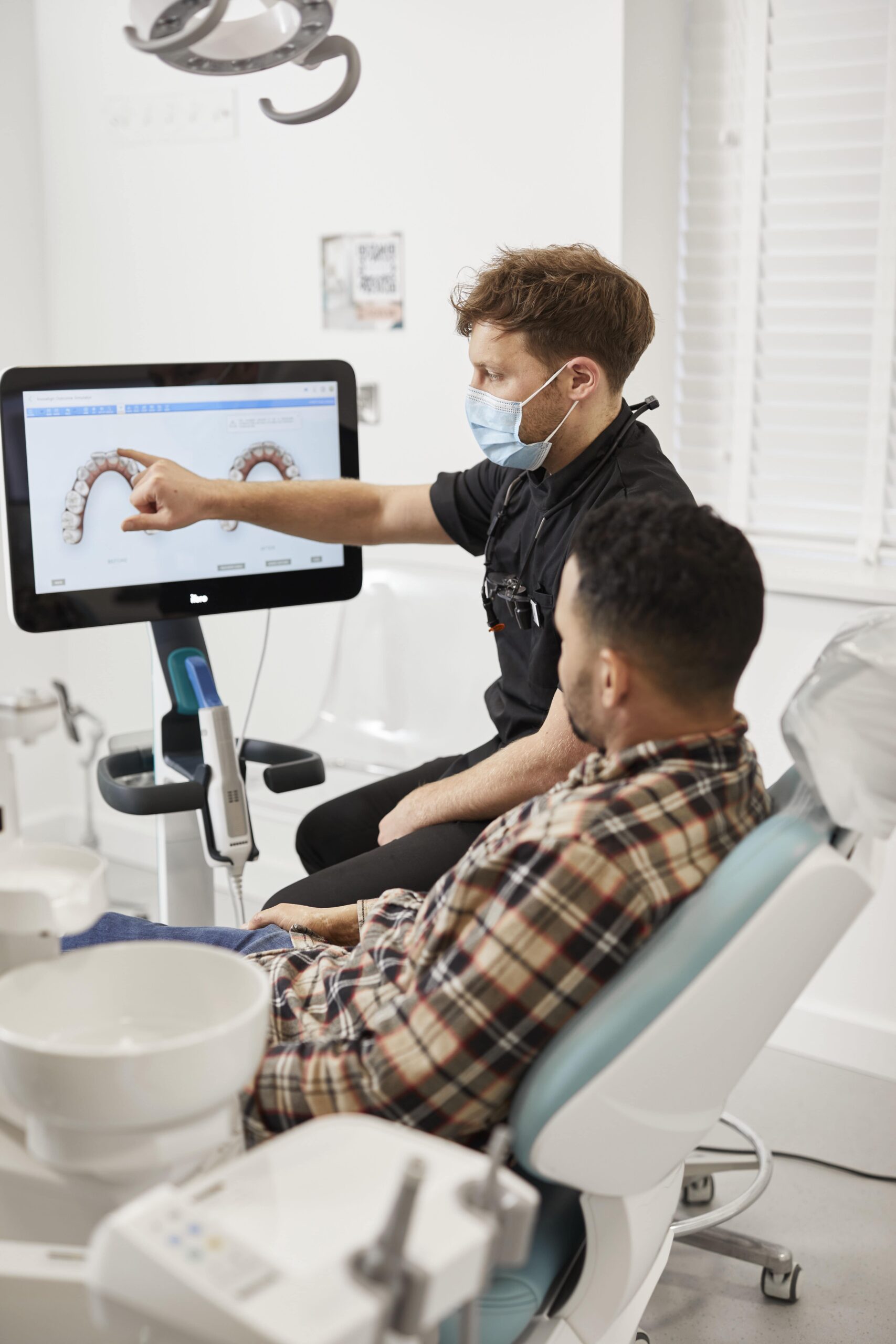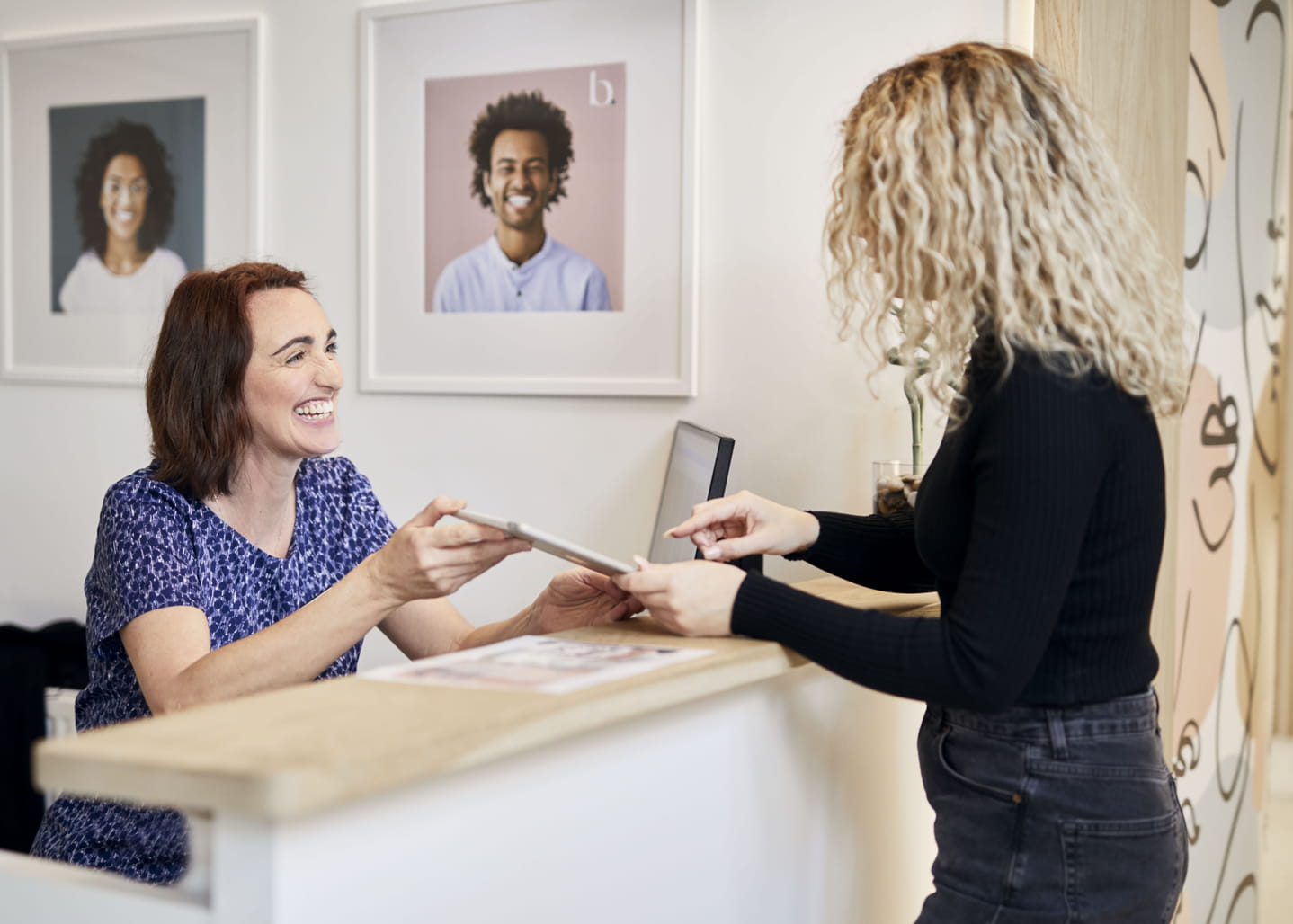 Invisalign Treatment & Straightening
Invisalign Before & After Scanner
Every Invisalign patient we meet has always wondered what their teeth would look like once they are straight, which is why these patients love our 5D scanner. It takes us just 60 seconds to scan your teeth and show you a side by side, before and after image of your teeth, so you can check out your new smile even before you decide if Invisalign is the right treatment for you.
Book Your FREE Scan Today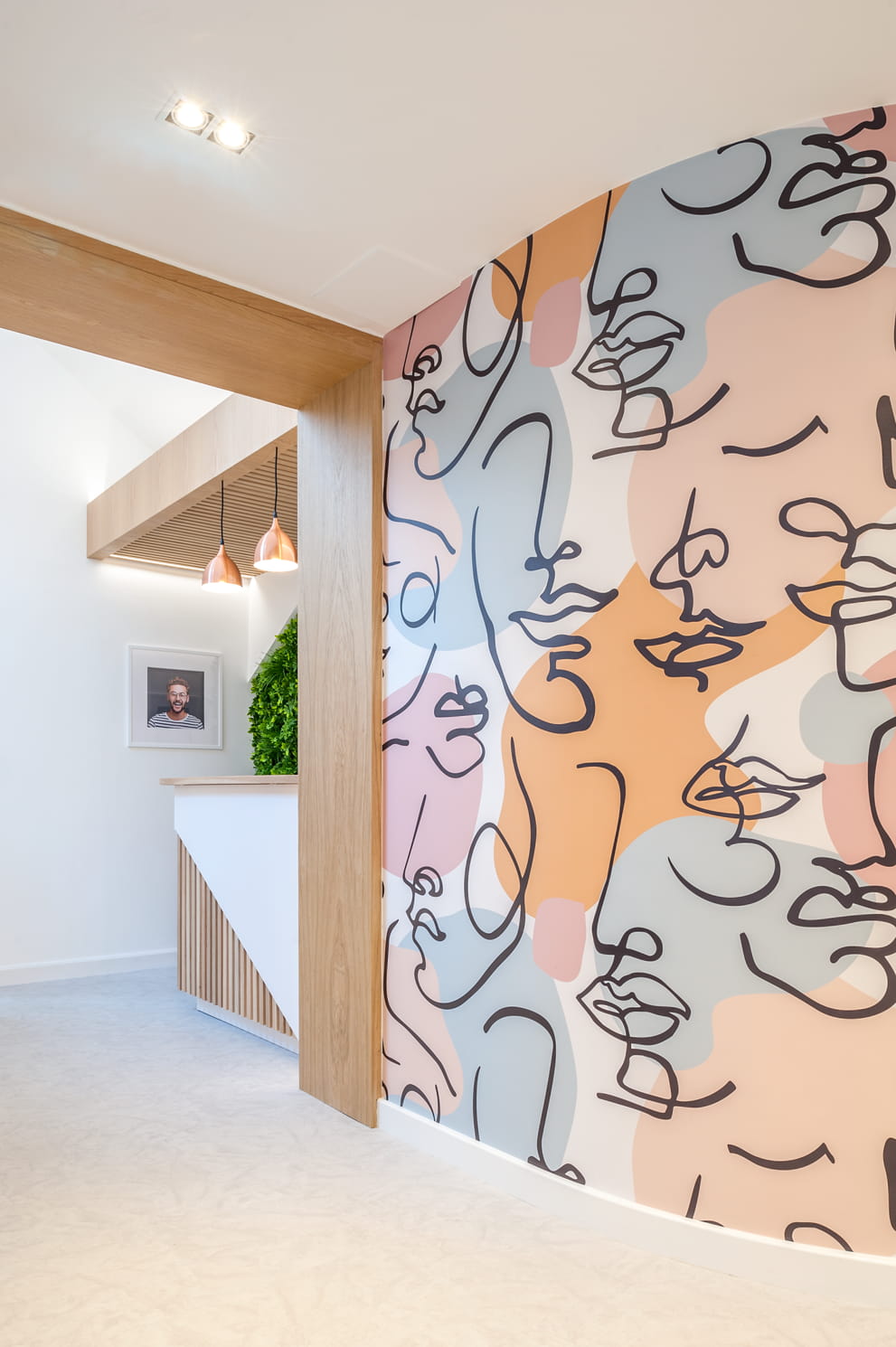 It Could Be The Perfect Match
Is Invisalign Treatment Right For You?
Invisalign treatment is the perfect teeth straightening treatment for adults and teenagers who are looking to improve their smile. This innovative treatment has been used by over 10 million people across the world, all of whom were looking to transform their smiles.
We use the latest technology and 5D scanners to create a virtual model of your teeth.
We create clear aligners for your teeth to move and realign them into a straighter smile.
Fully removable, you can wear your aligners as much as possible and remove for eating, drinking or brushing your teeth.
Following Invisalign treatment, we offer FREE teeth whitening treatment so that your new smile can really shine.
Custom night time retainers to ensure your smile stays perfect.
4 Steps To Your New Smile
Treatment With Invisalign Is Easy
1
5D Before & After Scan
Book a free 5D, before & after scan at one of our clinics and see how amazing your teeth could look, if you decide to go ahead with treatment.
2
Treatment Plan
Receive a detailed treatment plan from one of our Invisalign dentists and explore the various payment plans available to you.
3
Start Your Treatment
Your dentist will show you how to use your aligners and get you started. You'll come back and see us periodically during treatment.
4
Finish Treatment & Whitening
To finish off your new smile we offer complimentary teeth whitening which is an amazing way to show off your new smile.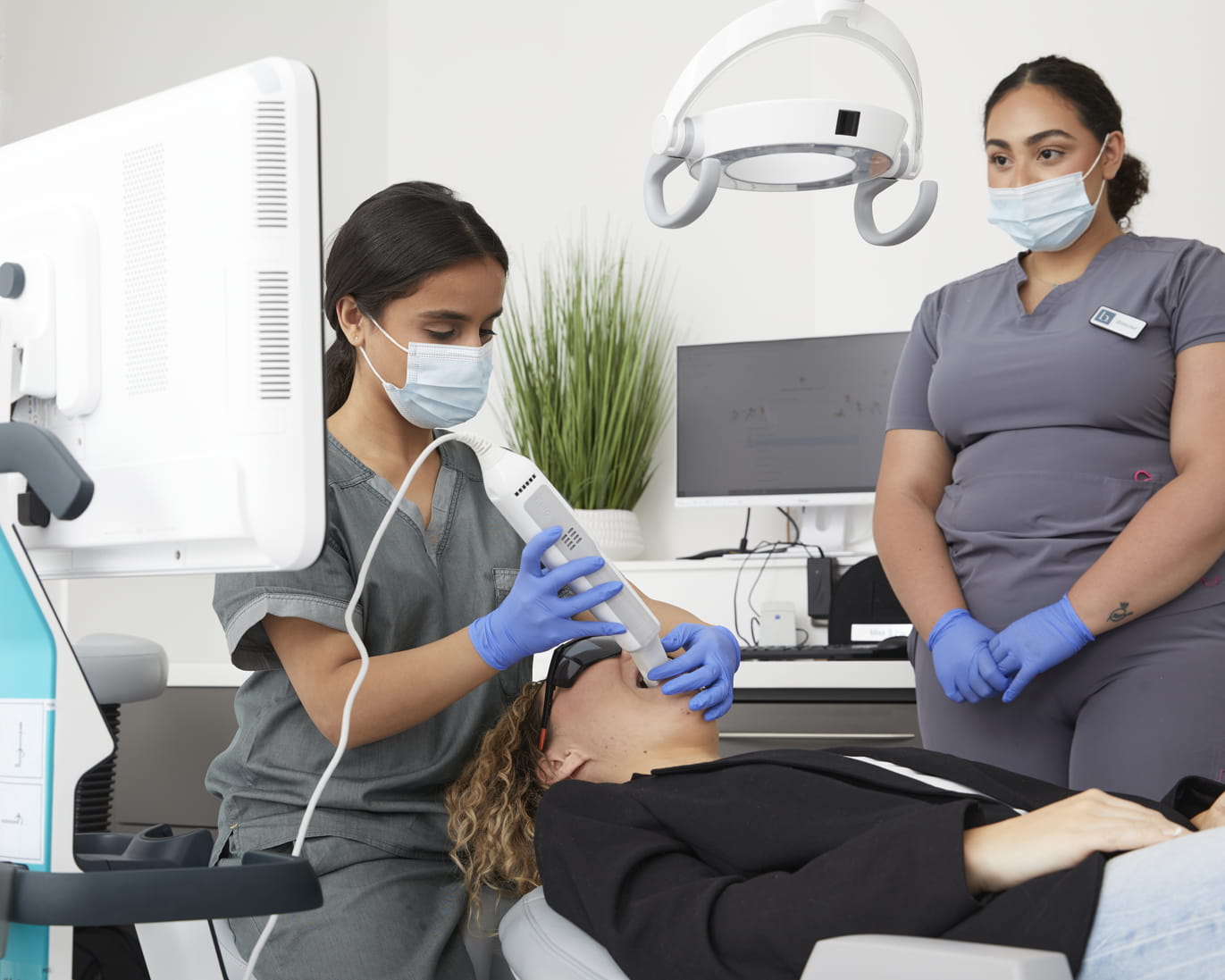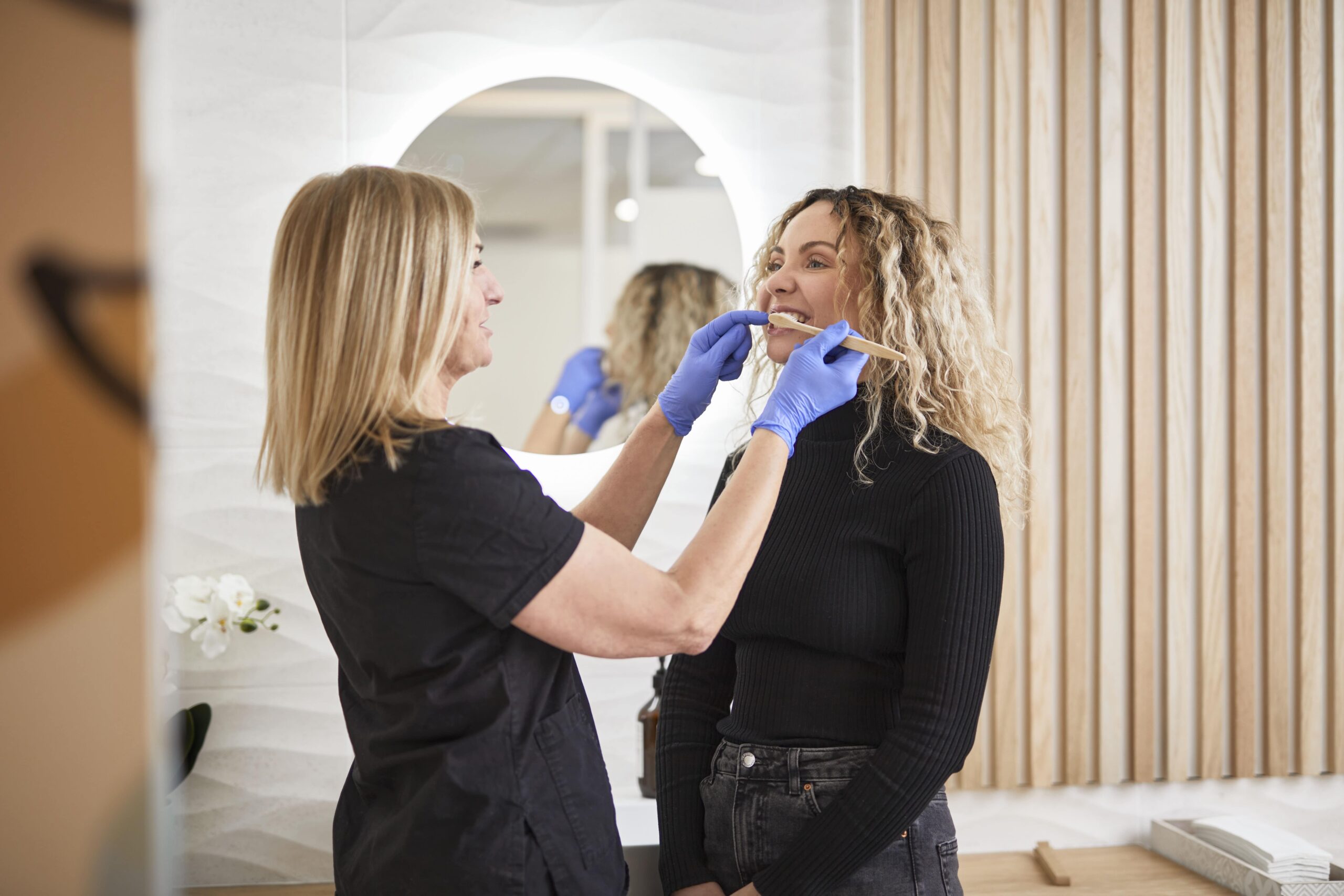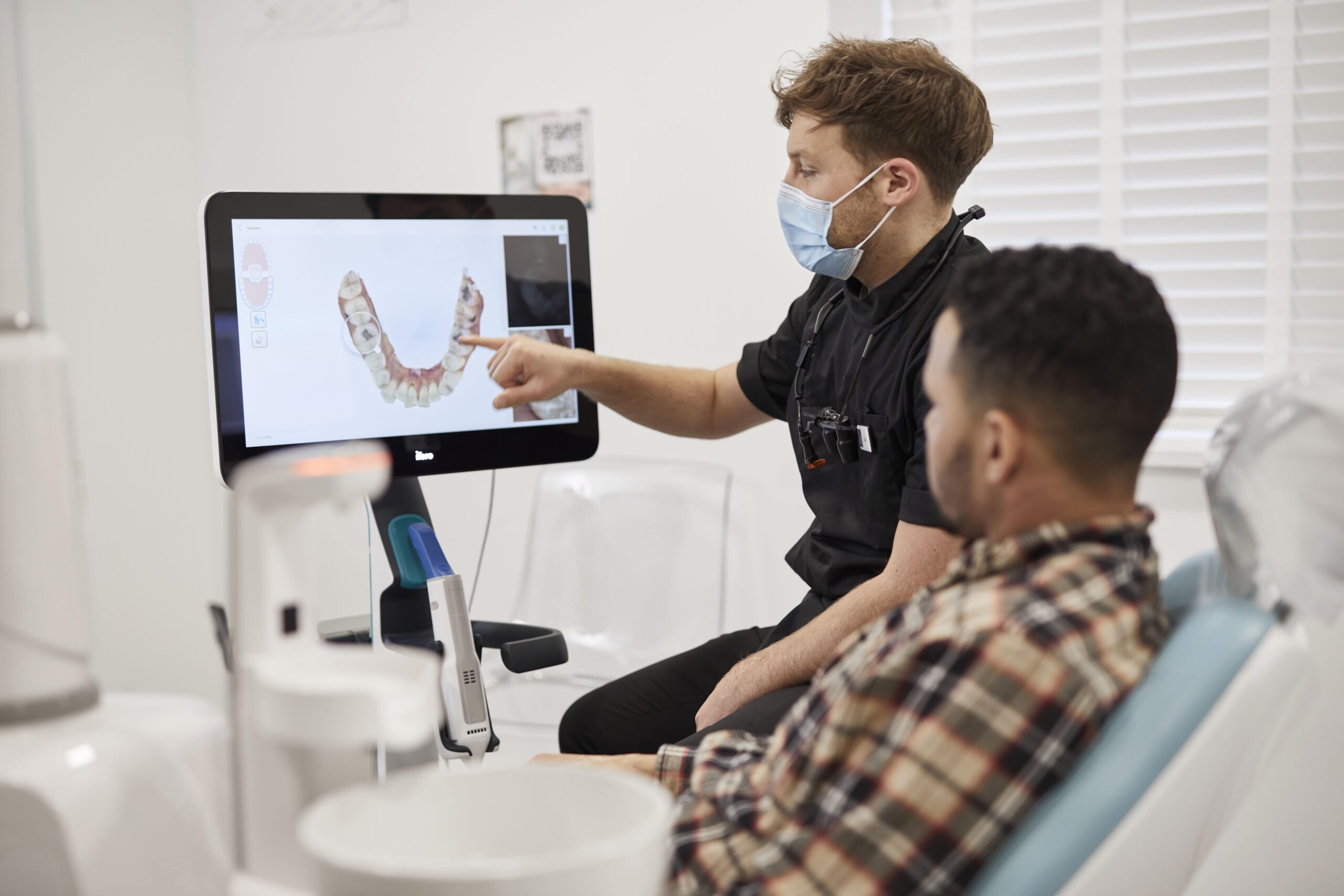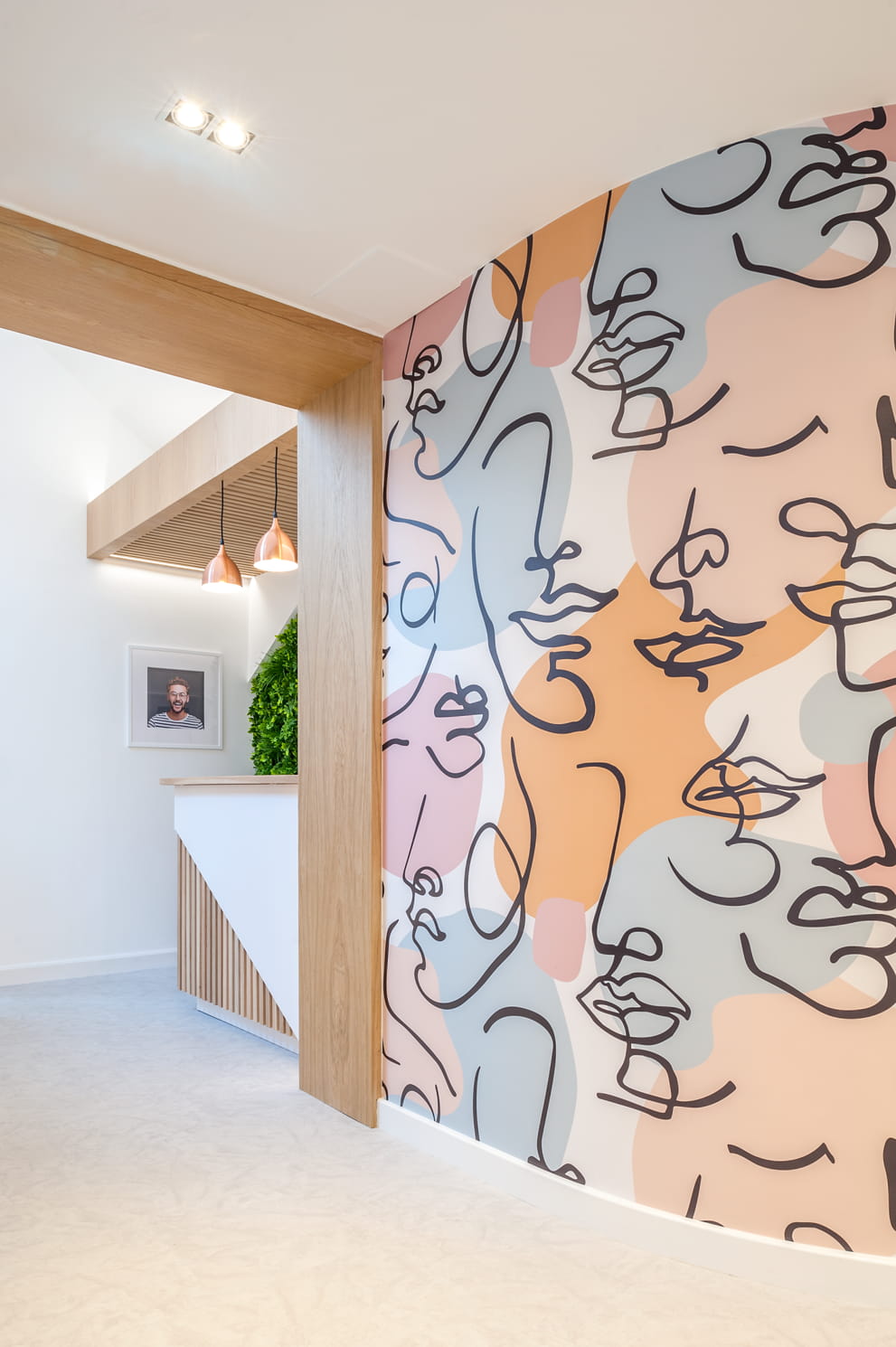 Dentistry As It Should Be
Why Choose Beyond Dental For Invisalign Treatment?
Here at Beyond Dental, we use the latest in dental technology to ensure that your treatment is right for you. There is no one size fits all approach, instead we take a highly personalised treatment plan and ensure that you're happy with everything, right down to the finer details. If you are in need of orthodontic treatment but are concerned about the appearance of traditional metal braces, Invisalign treatments use clear braces to delicately straighten your teeth using removable clear aligners. By losing traditional braces, which usually make people feel self-conscious, you can feel more confident and comfortable for the duration of your treatment.
Book Your Free Scan Today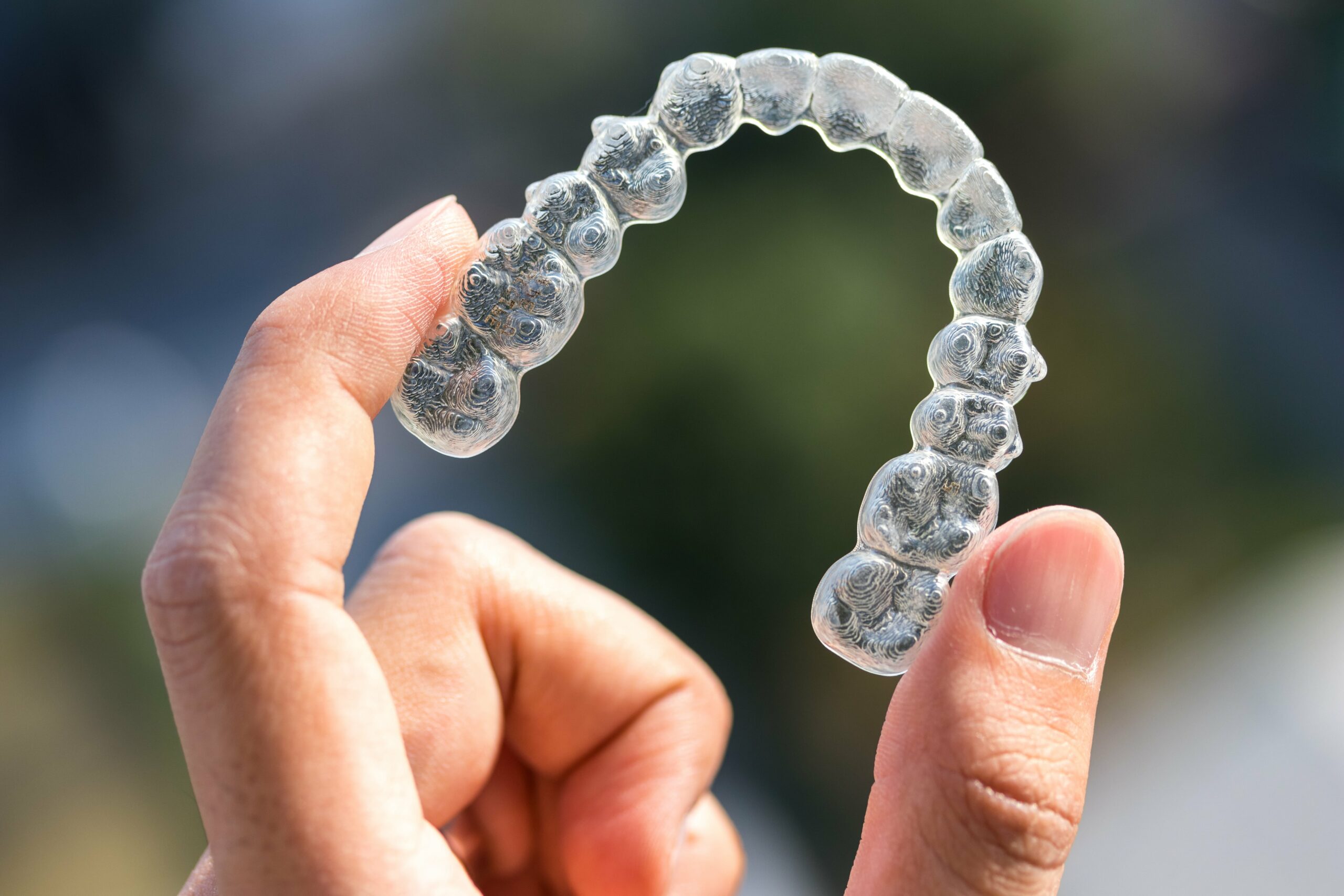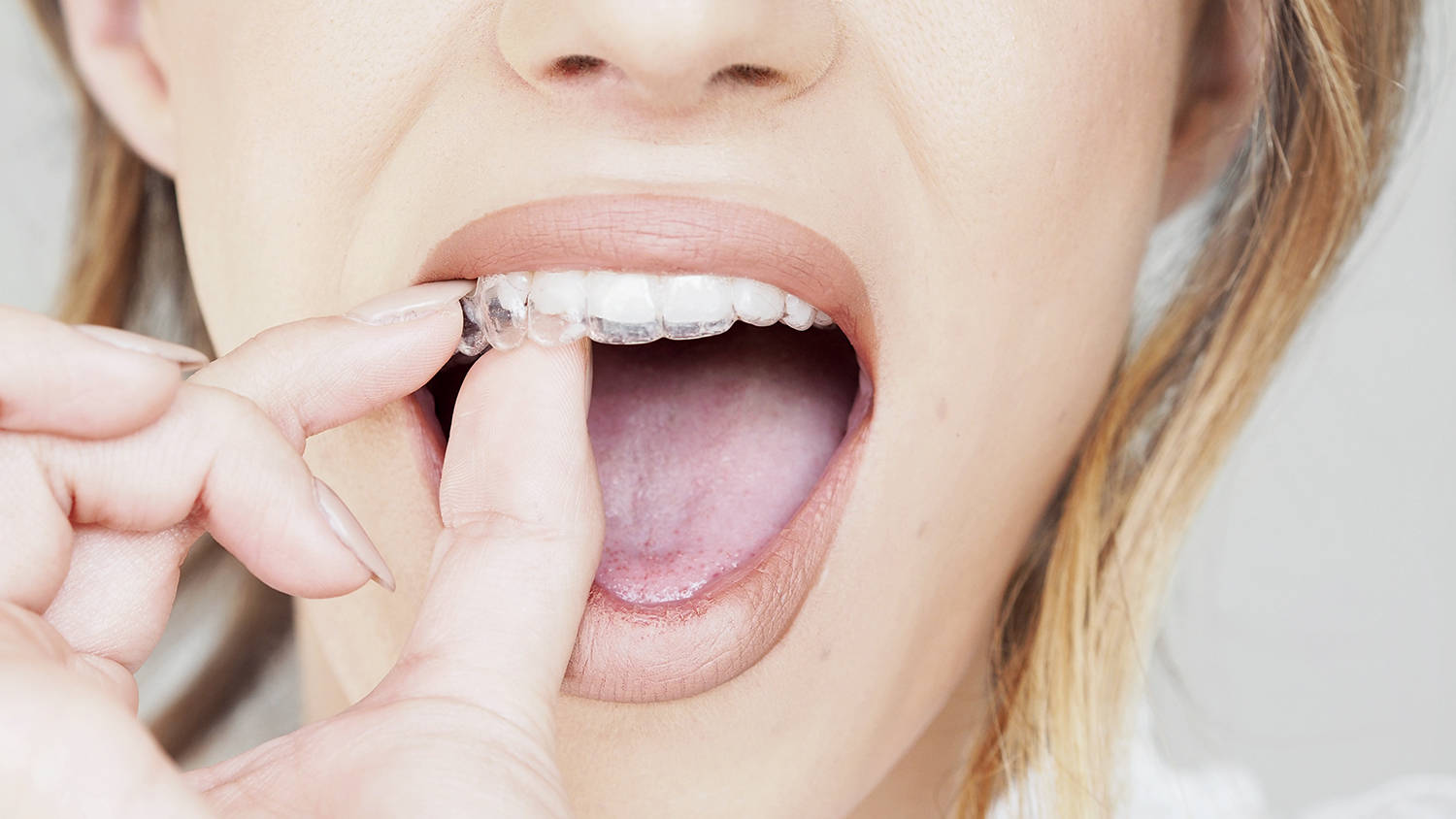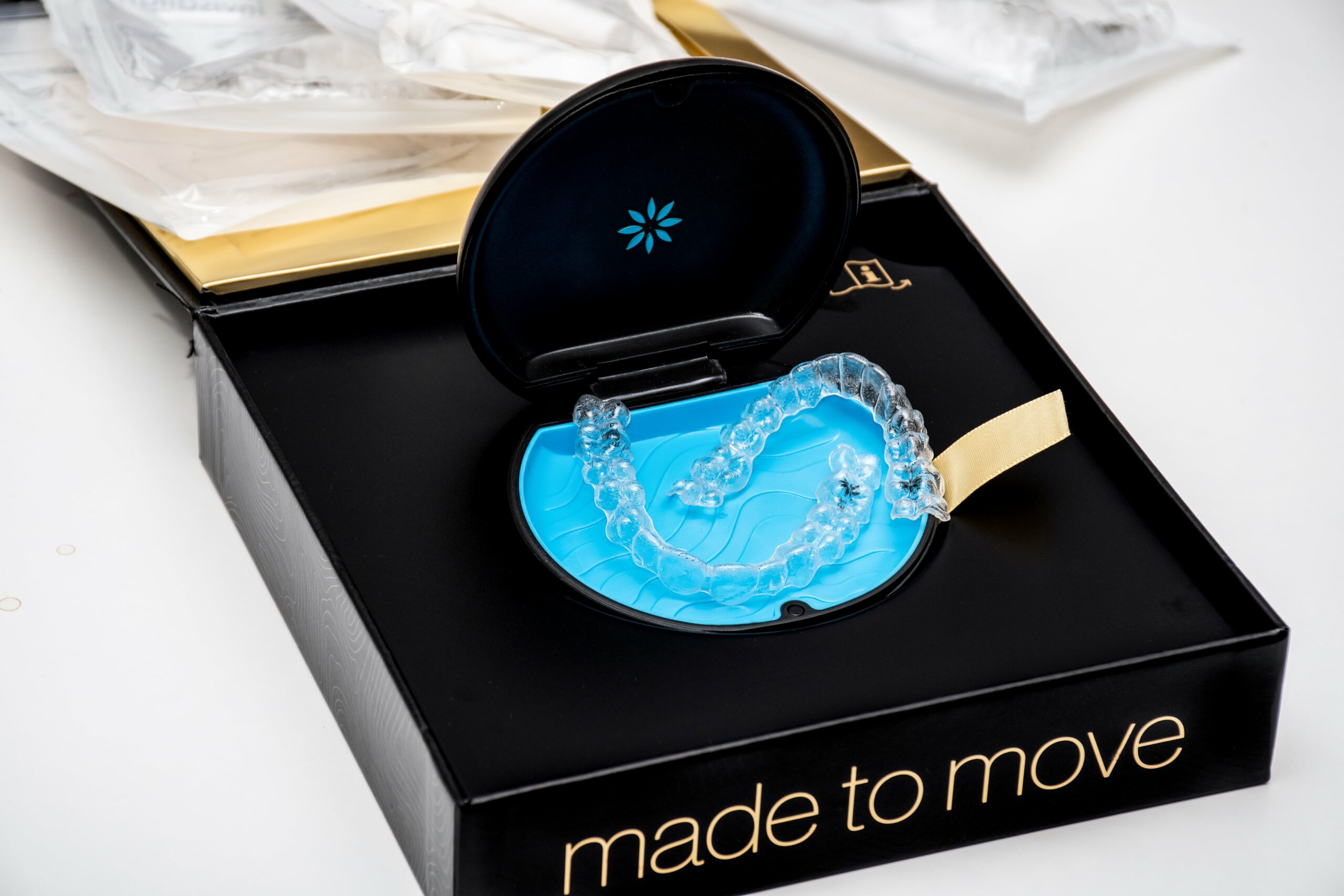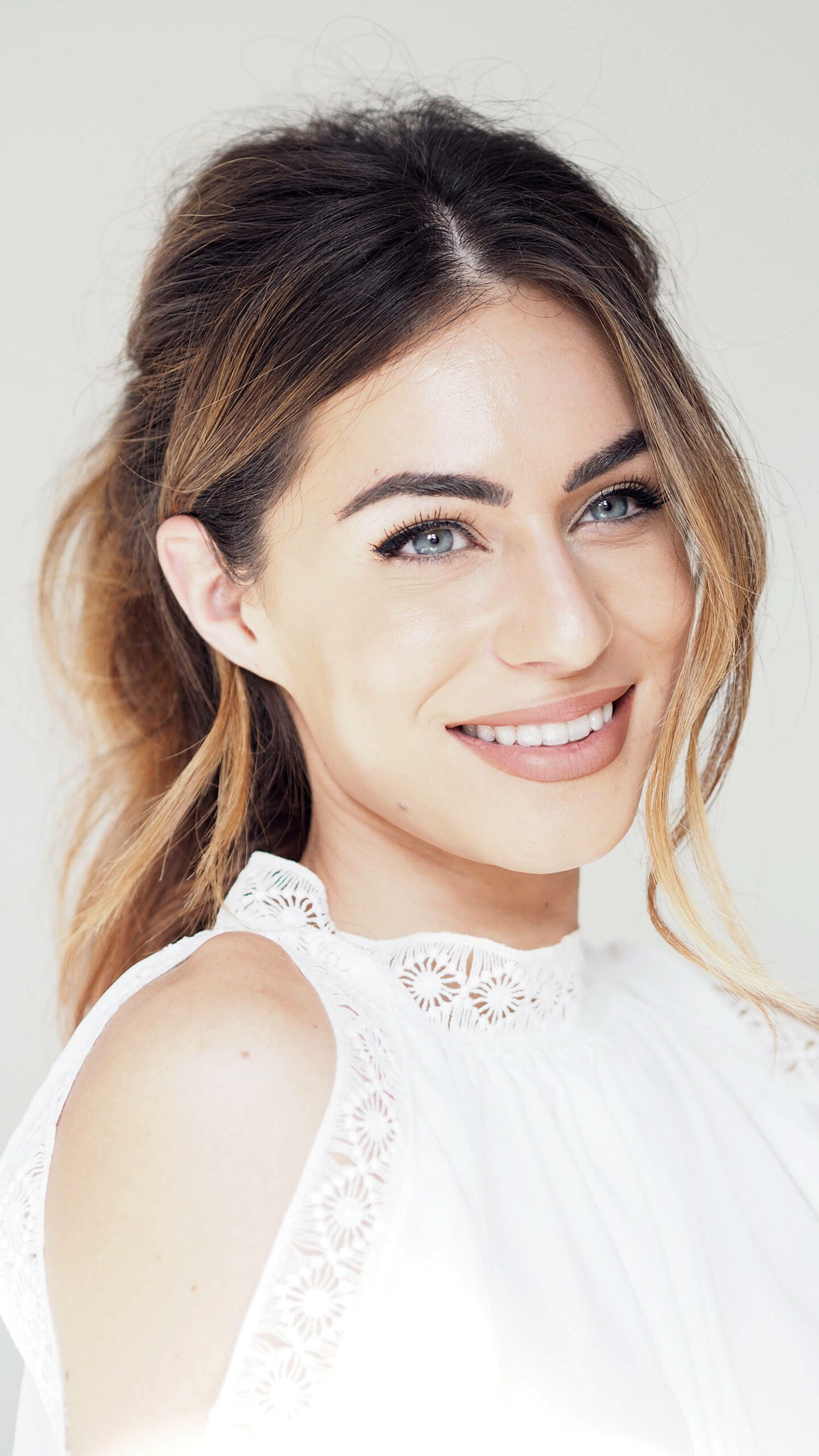 The Invisible Treatment
How Invisalign Works
Treatment for Invisalign uses a clear set of plastic aligners which gently move your teeth into the desired position. Each set of Invisalign aligners fits snugly over your teeth and can be easily removed when eating or drinking. We recommend that you change to a new set of aligners every 10 days for the duration of your treatment. Once your Invisalign treatment is complete, you can finish your smile off with complimentary teeth whitening.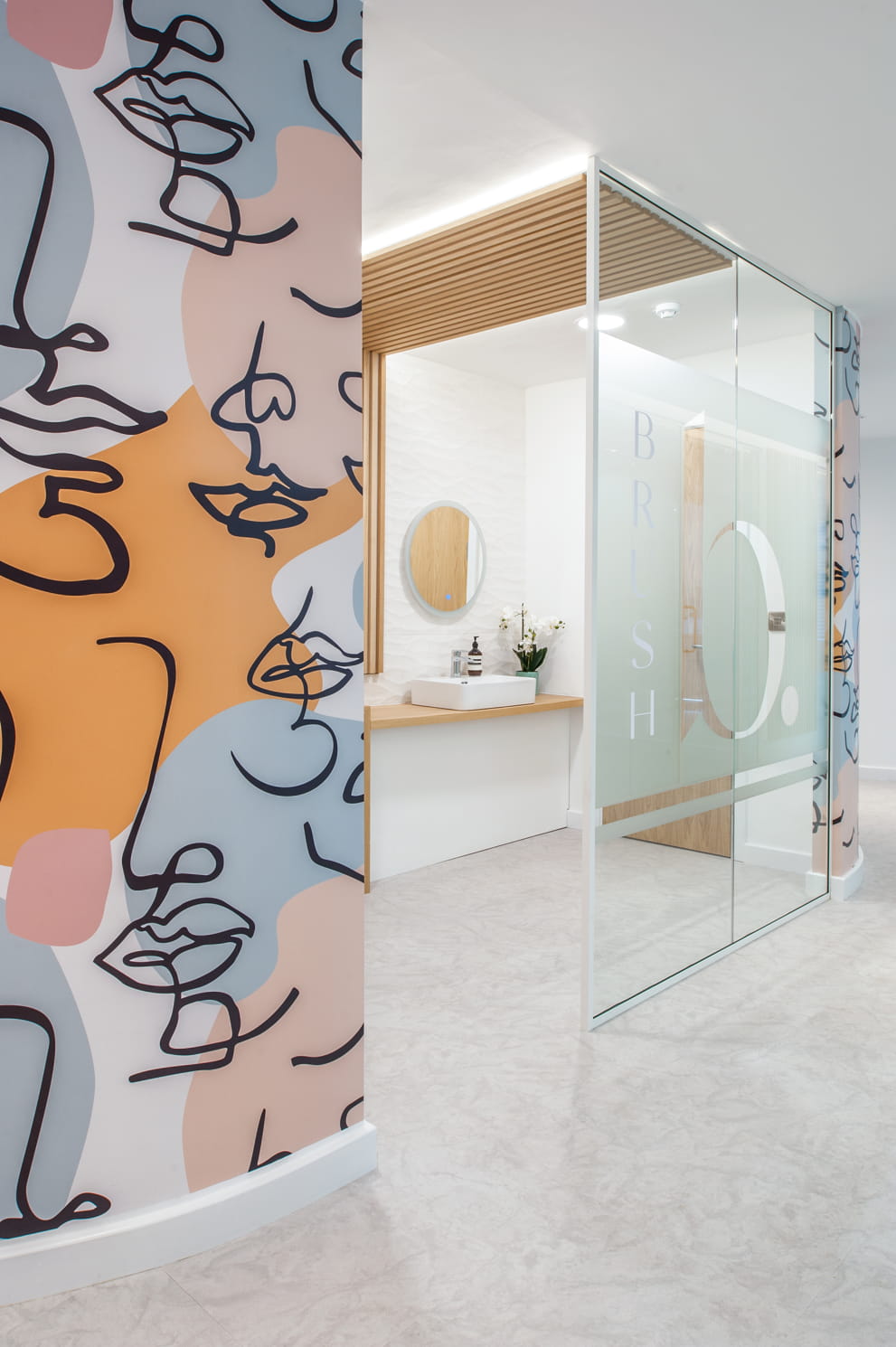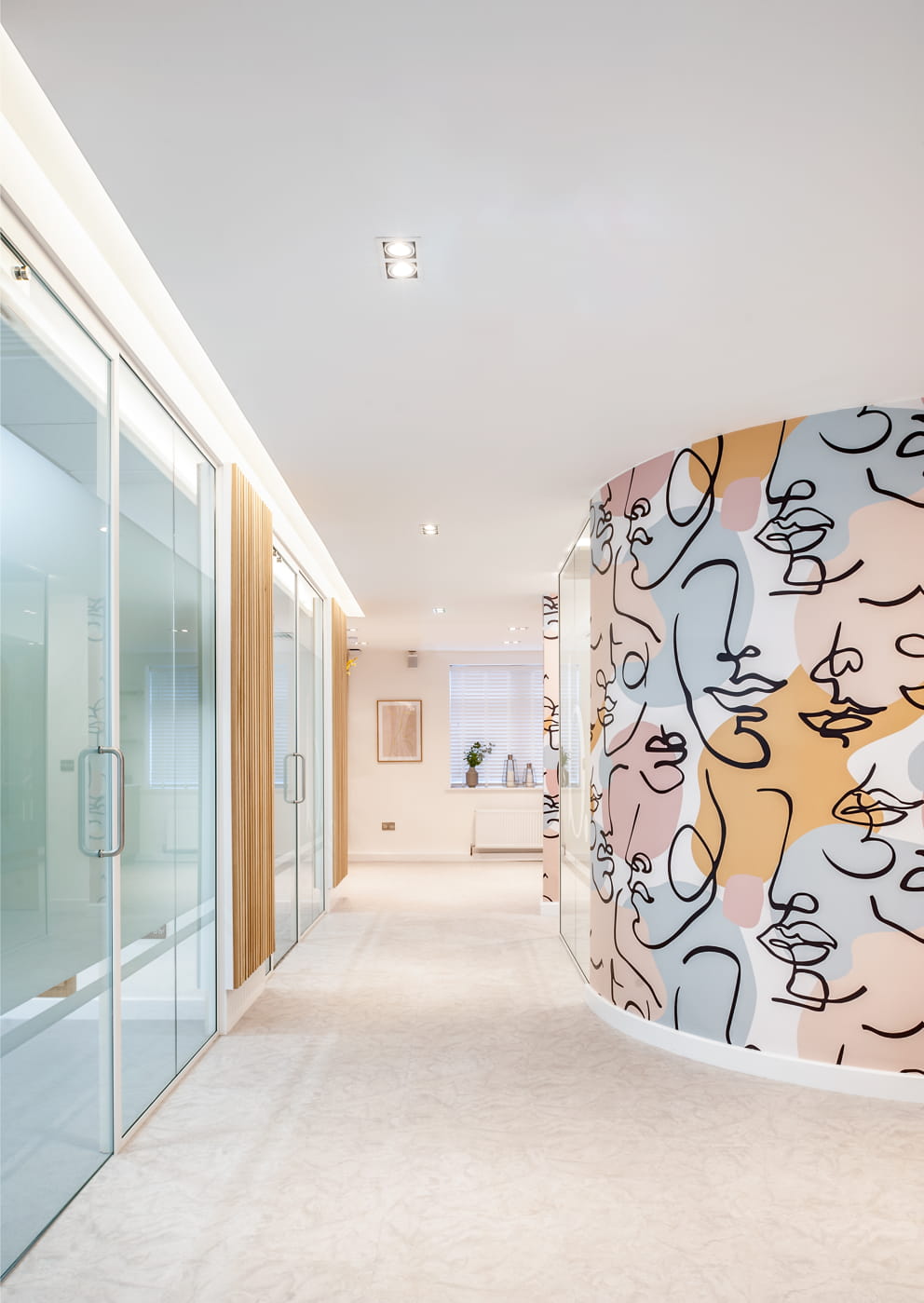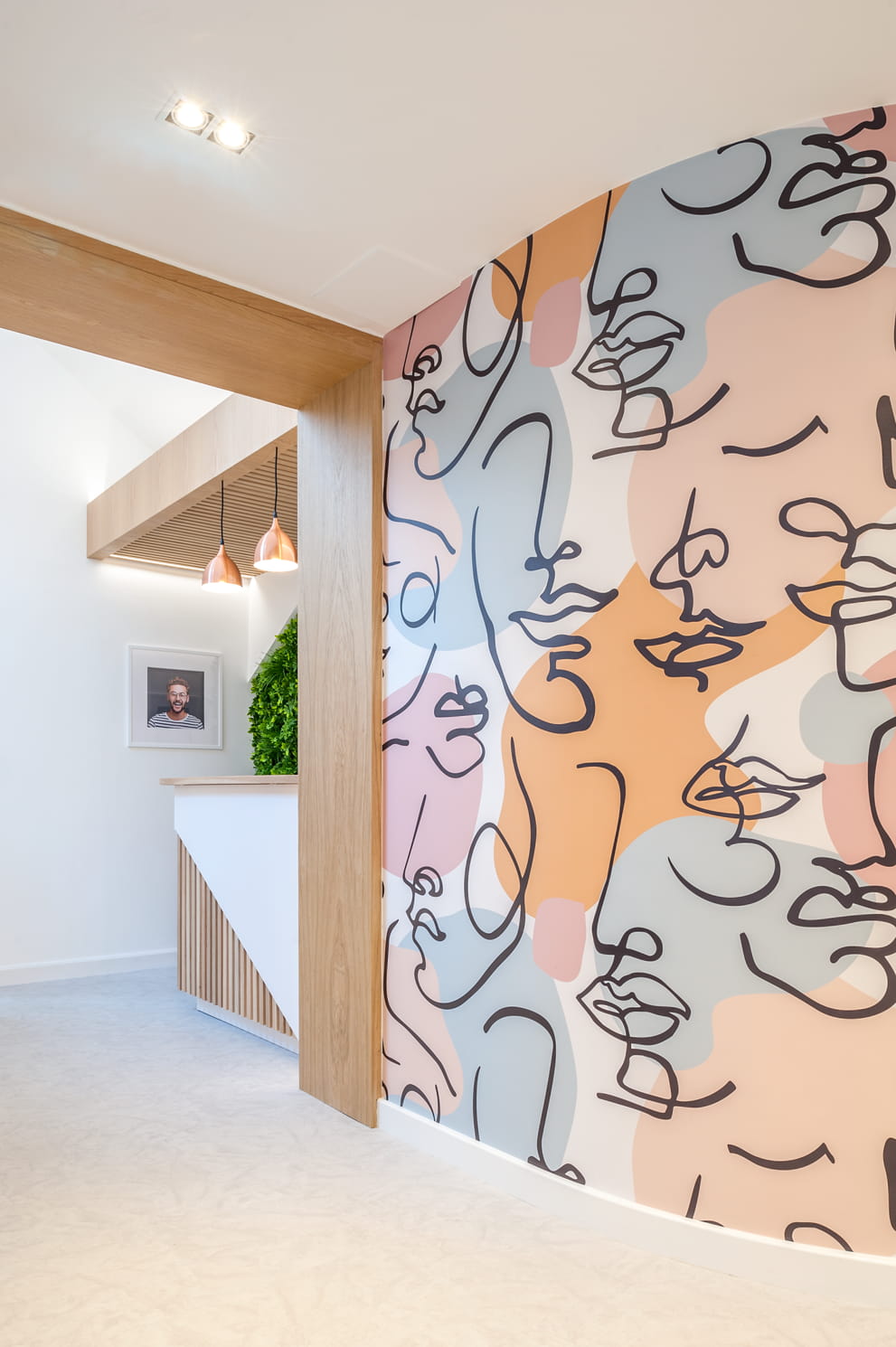 Lots of Ways To Pay
Interest Free Payment Plans
Break down the cost of your treatment into smaller, more manageable chunks with our interest free payment plans! Our payment plans are totally adaptable to the treatment you require.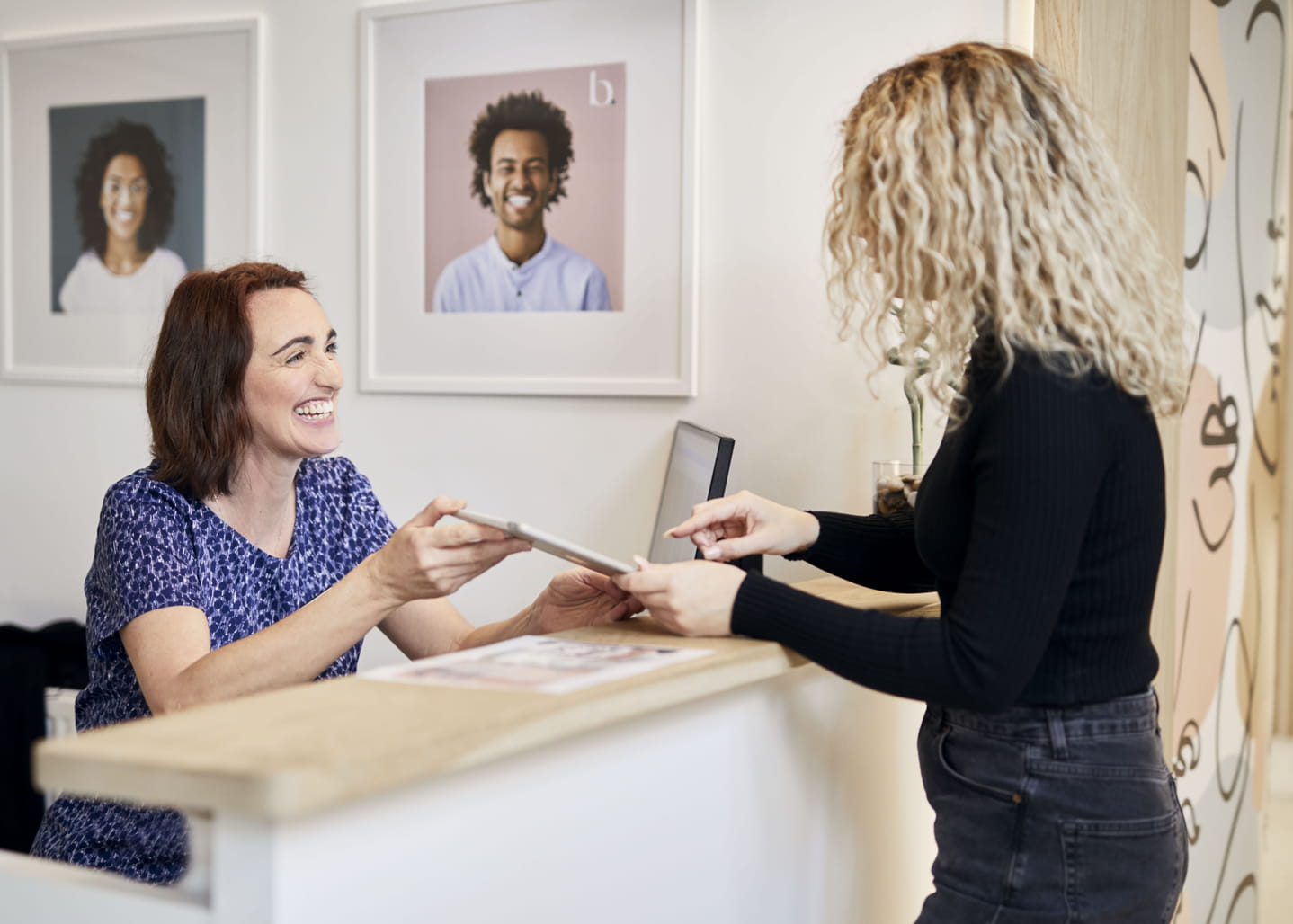 Subscribe For Great Discounts
10% Discount off Invisalign Treatment
Sign up to our subscription package and you can receive 10% off the cost of your Invisalign treatment instantly! With so many more benefits and perks, find out more about our subscriptions here.
Find Out More About Subscriptions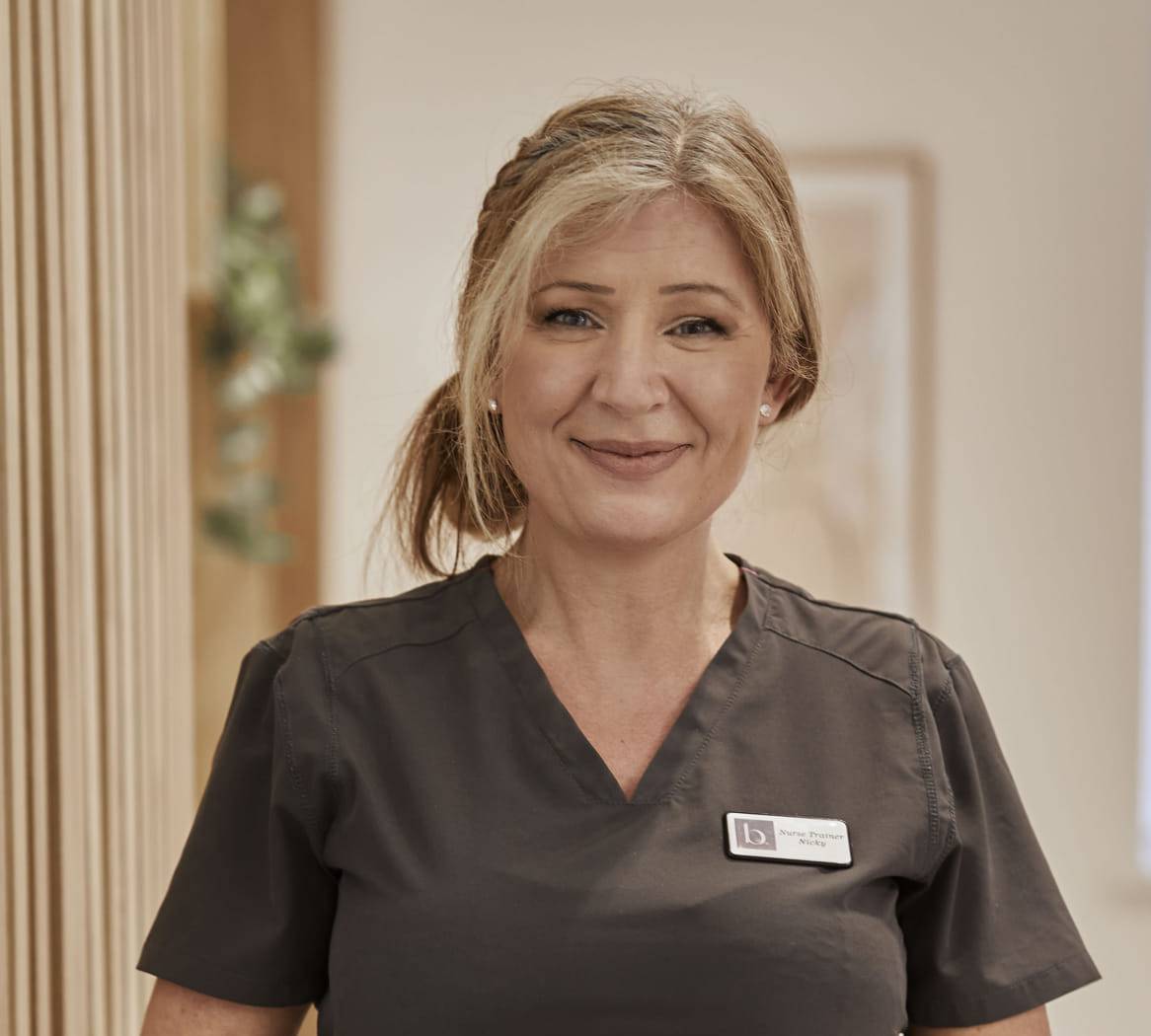 Invisalign Treatment FAQs
What Is Invisalign Treatment?
Some of our patients come to us unsure as to what Invisalign treatment is, and that's ok! At Beyond Dental, we're here to help get rid of confusing dental jargon and give the facts to you straight. Simply put, Invisalign treatment uses clear aligners in order to straighten misaligned teeth and close gaps. Over a number of months, Invisalign teeth straightening aligners will gradually pull teeth together, creating a straighter smile. With no brackets or wires, Invisalign treatment doesn't come with the usual restrictions of other, more traditional, teeth straightening treatments.
How Long Does Invisalign Treatment Take?
Each patient's Invisalign treatment journey is different and because of this, the treatment time will differ. The length of your Invisalign treatment depends on a number of different factors, such as how complex your case is and how often you wear your aligners. Our dentists will be able to determine exactly how long your Invisalign treatment will take, however on average, this is usually around 12-18 months. Many patients start to see results in just a few months.
Is Invisalign Treatment Better Than Braces?
A lot of our Invisalign patients wonder 'is Invisalign better than braces?', but the reality is that each patient is different, so every treatment is suited to different cases. For adult patients who are looking for teeth straightening treatments, many will choose to have Invisalign treatment over traditional fixed braces. This is simply due to the aesthetics of Invisalign aligners, as they are clear and can be removed throughout the day. For more complex dental cases, Invisalign treatment may not be a suitable option. At Beyond Dental, we'd be happy to discuss your teeth straightening treatment options and find the best solution for you during a consultation.
Who Can Have Invisalign Treatment?
Invisalign treatment is suited to most teeth-straightening cases, meaning that for teenagers and adults, Invisalign treatment is a great solution. The technology used with Invisalign treatment makes it possible to fix almost all common teeth-straightening complaints, from simple realignments to more complex bite issues. At Beyond Dental, we work closely with both you and Invisalign to give you the best teeth straightening treatment available, all without interrupting your busy life.
Is Invisalign Treatment Painful?
The process behind your Invisalign treatment isn't painful, as we use the latest dental technology at our Beyond Dental clinics to carry out scans and x-rays of your mouth and teeth in order to create your custom and personalised Invisalign aligners. Once we have created visual scans of your teeth, we will then send these to Invisalign, who will create the custom aligners you will use throughout your Invisalign treatment. You might find that there is some very mild discomfort in the first few days of wearing your new Invisalign aligners, however, this can be easily treated with painkillers if needed.
What Does It Mean To Be An Invisalign Diamond Provider?
At Beyond Dental, we are Invisalign Diamond providers and are one of the few clinics in the UK to acquire this status. Invisalign Diamond is the highest level you can get and this means that we have provided over 300 full cases of Invisalign treatment per year, so we're pretty confident that our team can help you achieve the smile you have always wanted! Only highly trained dentists in Invisalign become an Invisalign Diamond provider, and we're proud to have obtained this status for our Invisalign treatments.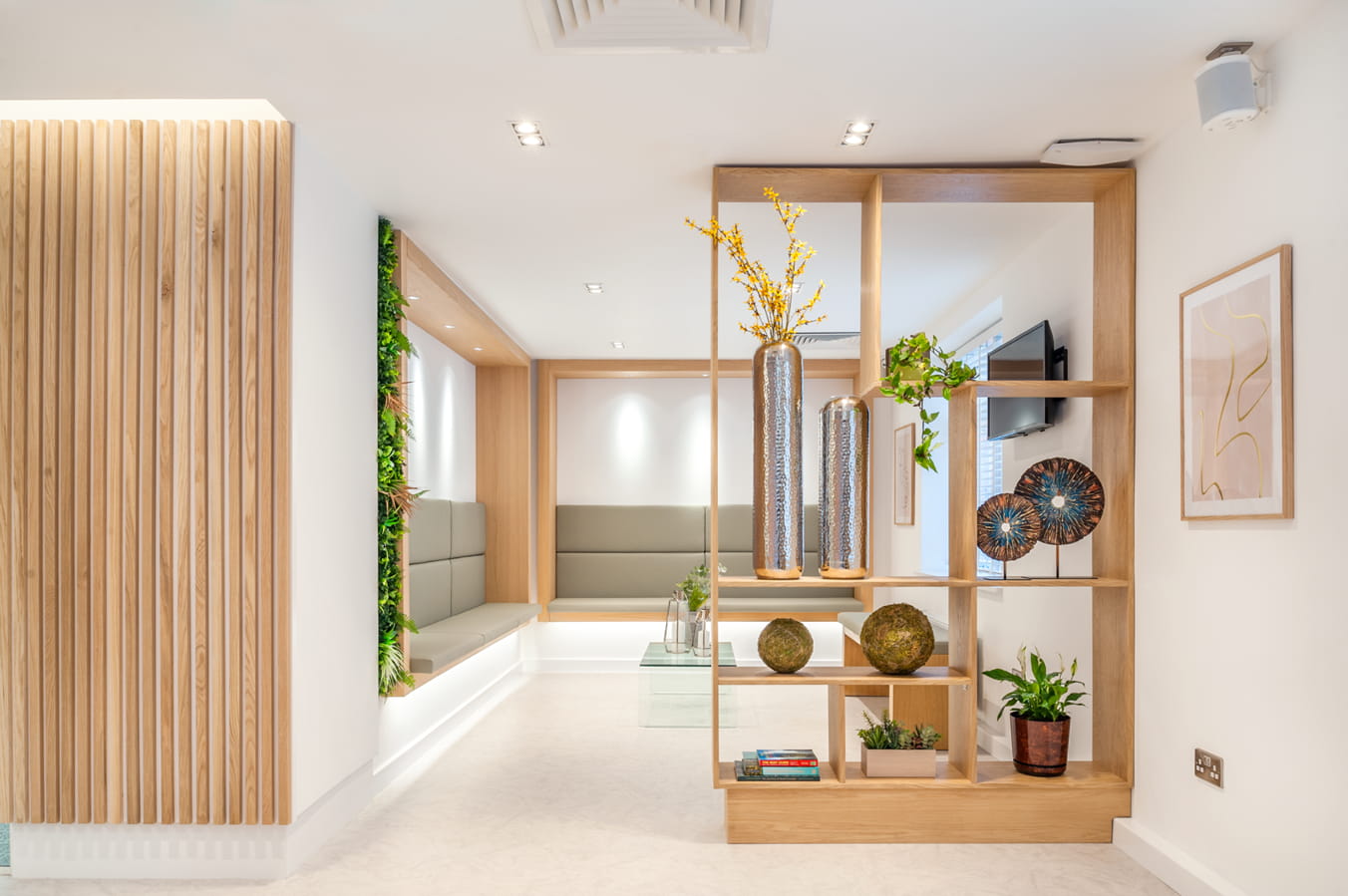 Leamington Spa – Reception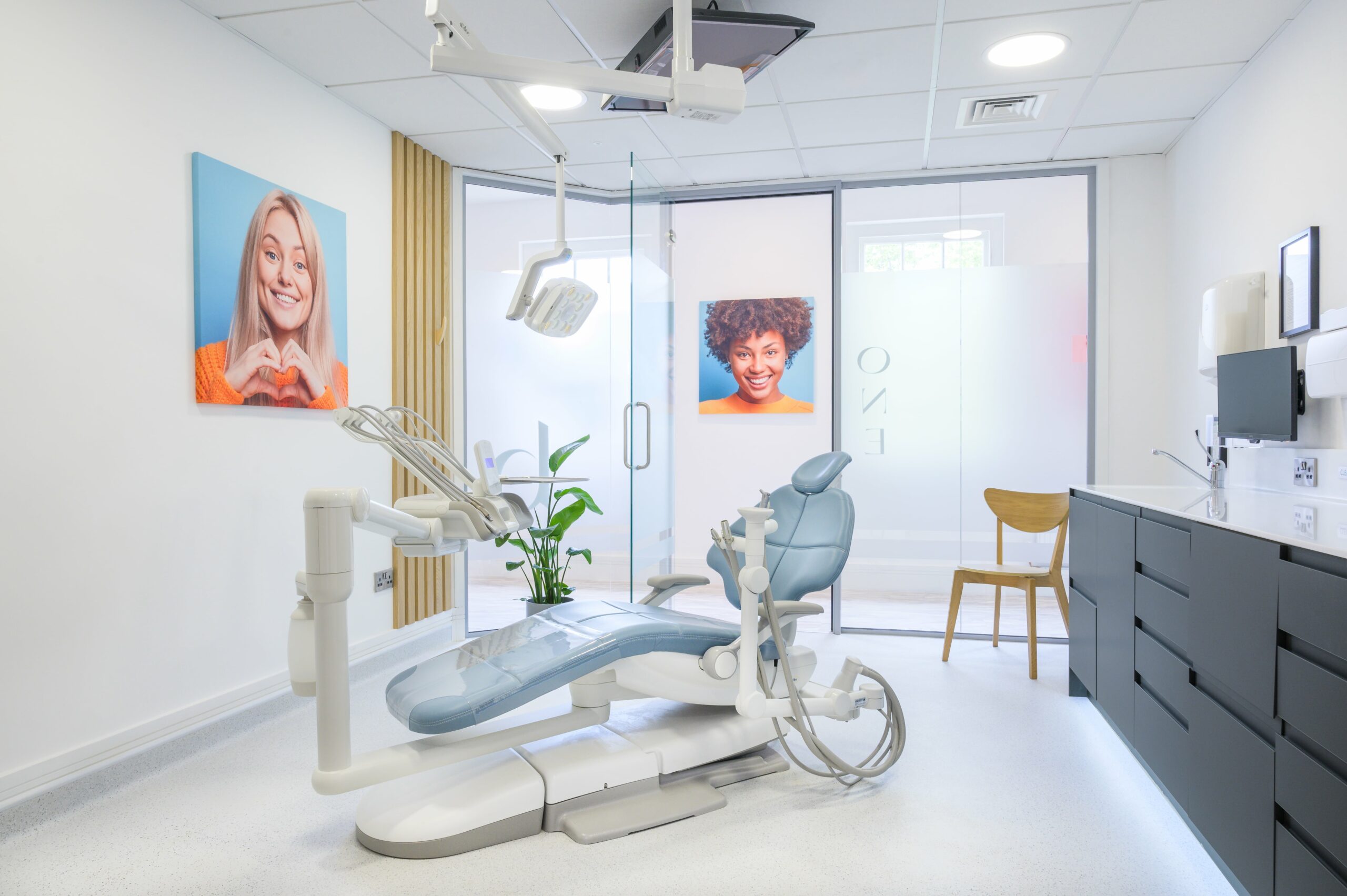 Solihull – Dental surgery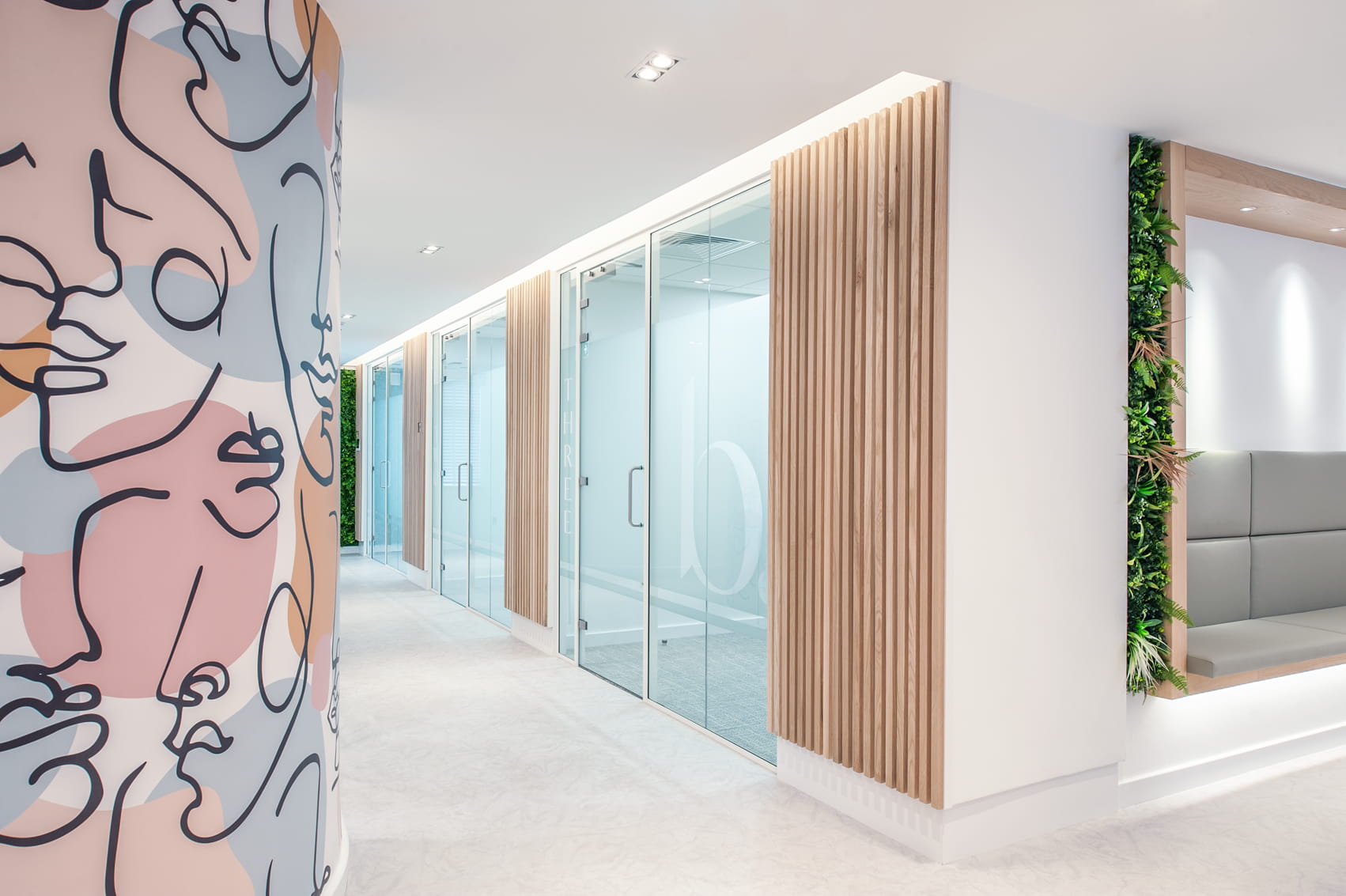 Leamington Spa – Dental Surgeries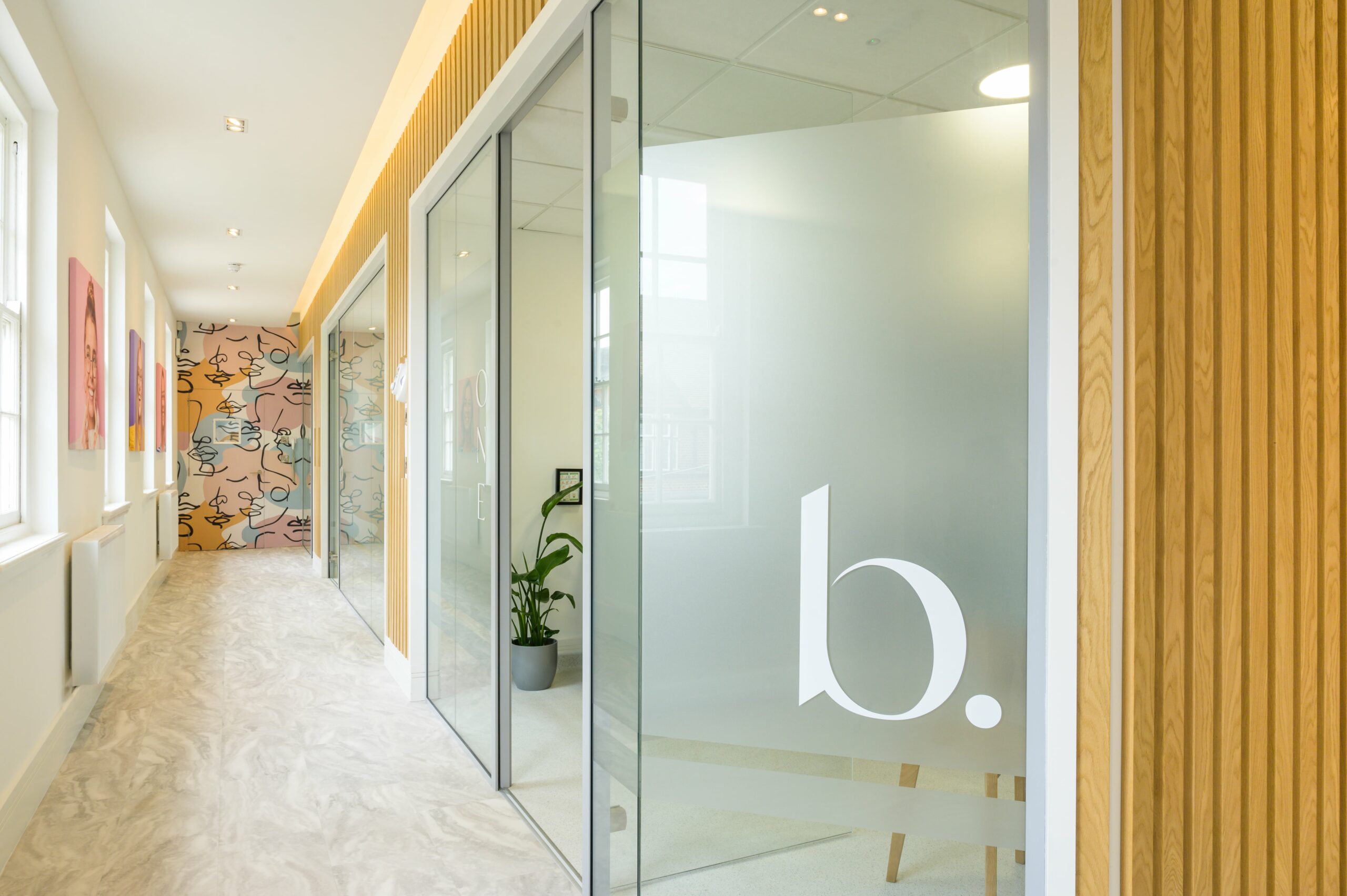 Milton Keynes – Reception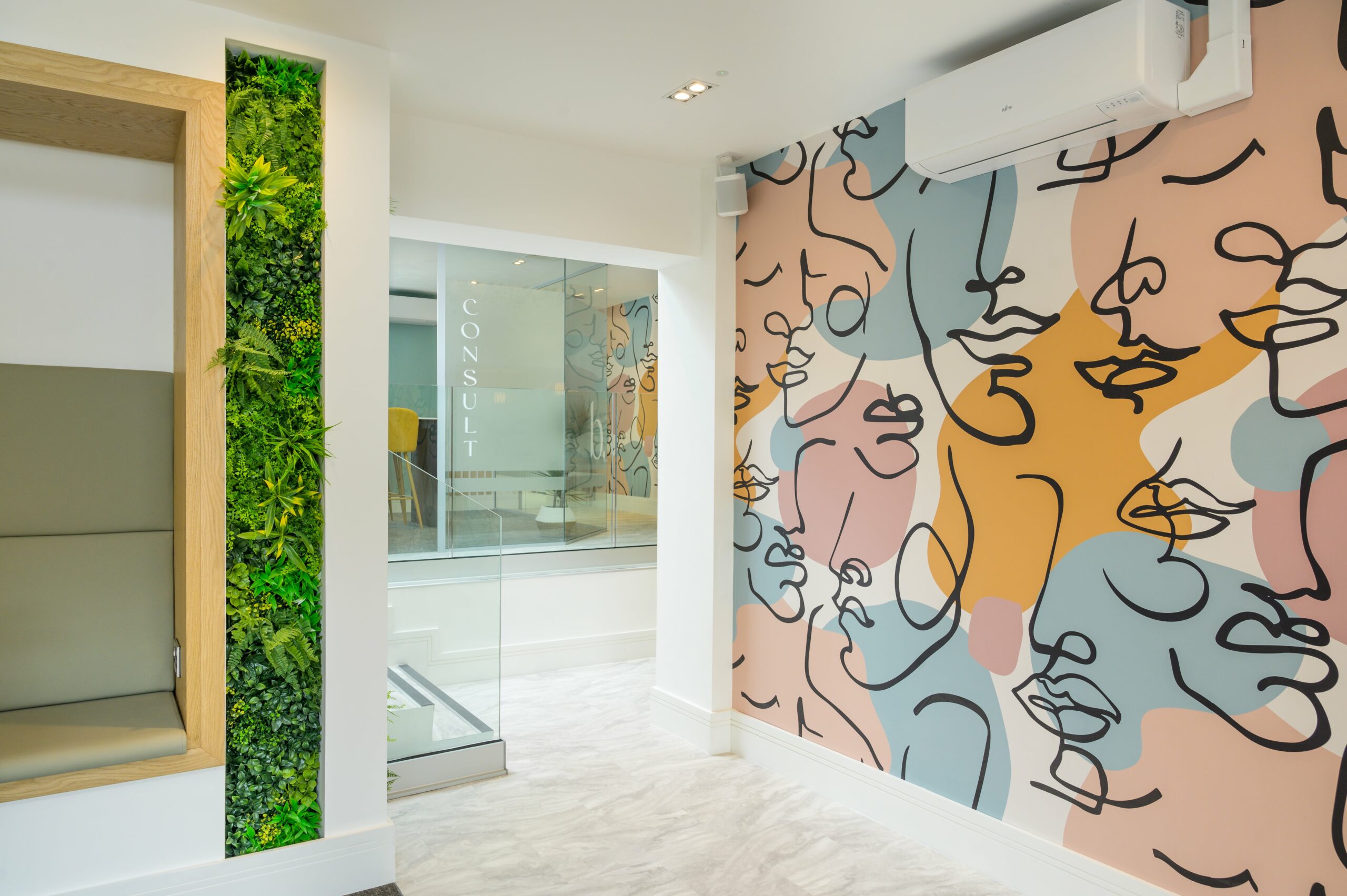 Other Cosmetic Dentistry Treatments
Meet the Beyond Dental Team