Dentistry As It Should Be
Dentist in Leamington Spa
42 Holly Walk, Leamington Spa CV32 4YS | Tel:0344 216 3007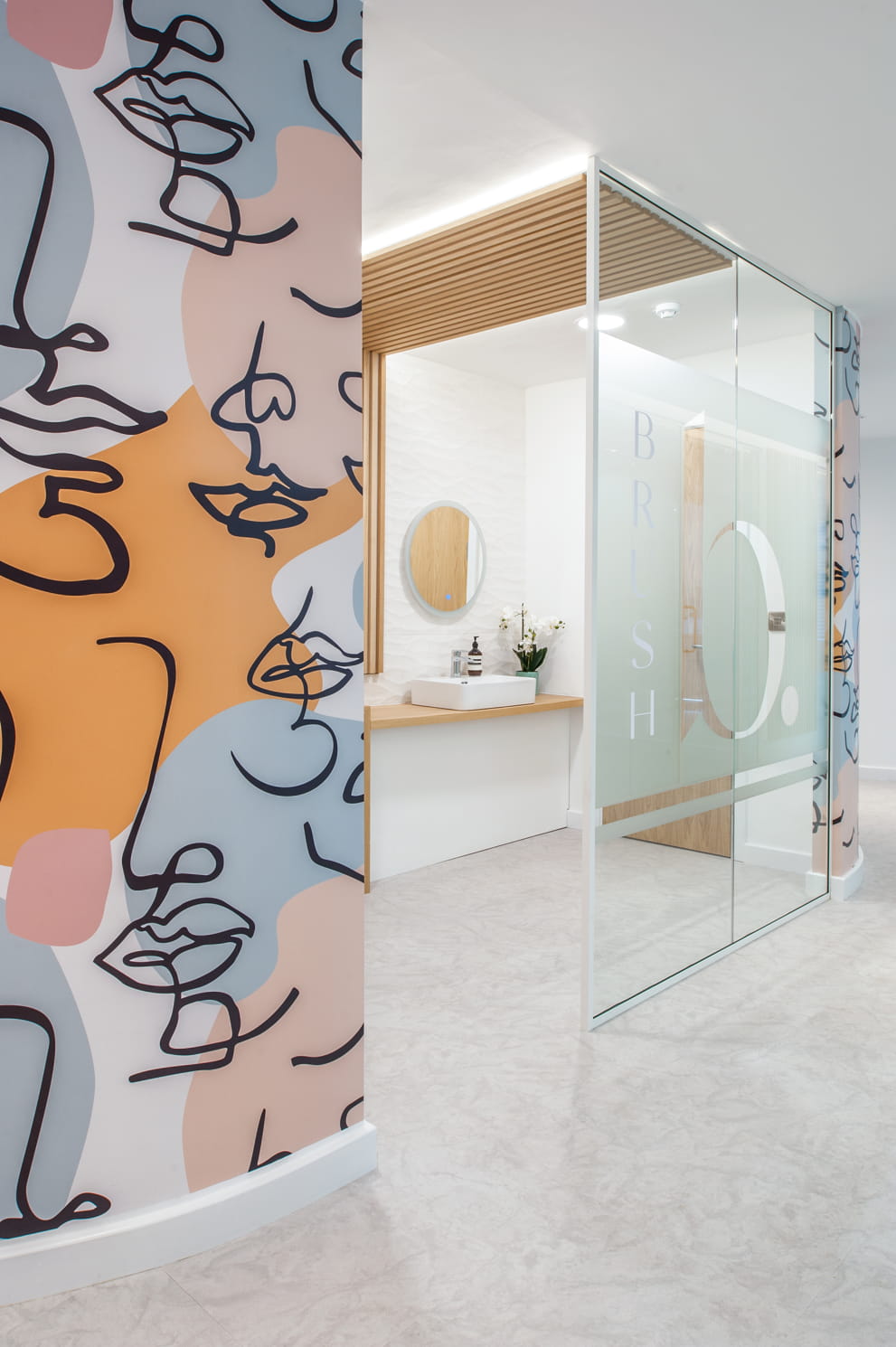 Visit our dedicated Brush Stop before your appointment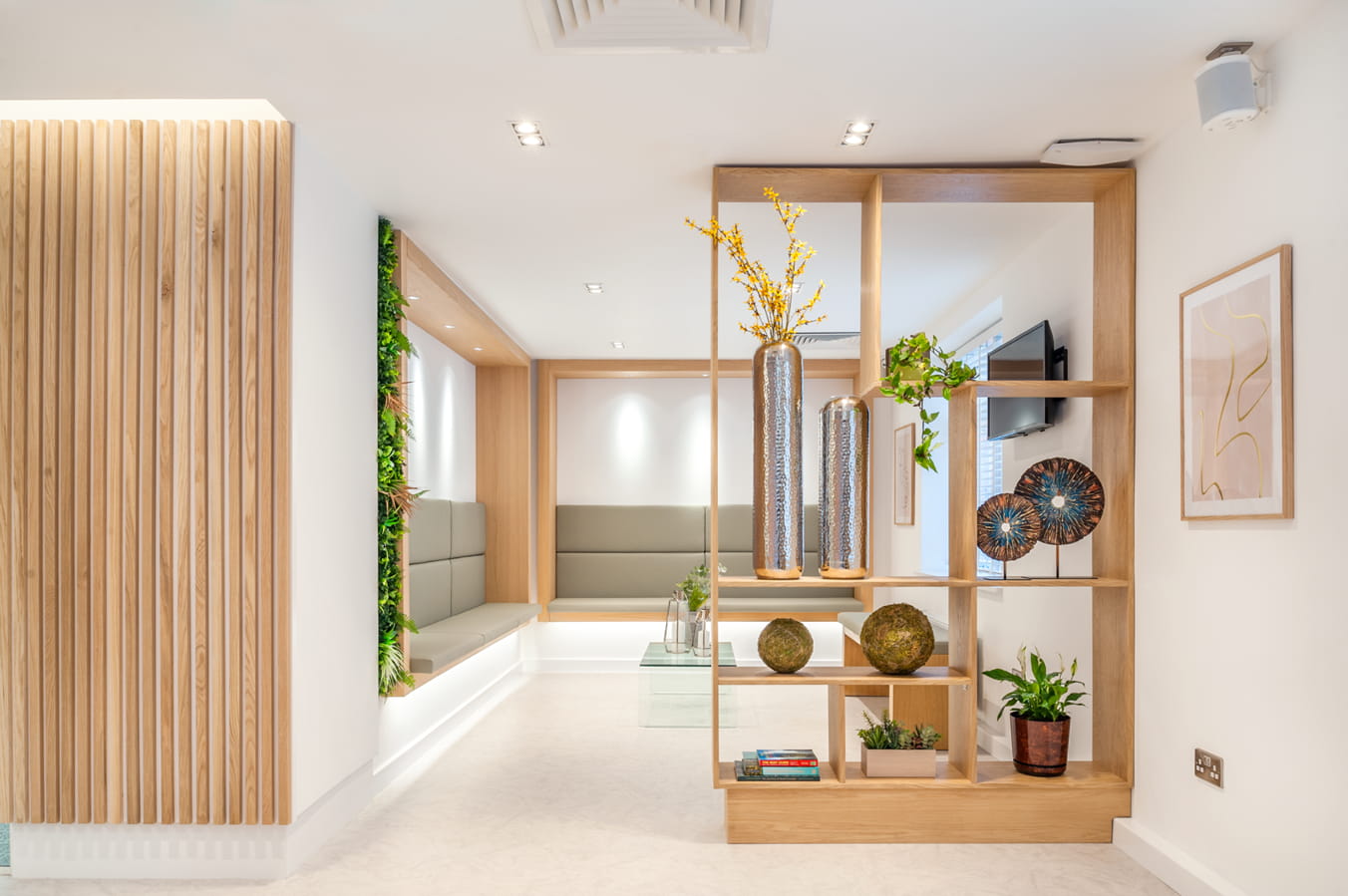 Relax in our luxury waiting area at our dentist in Leamington Spa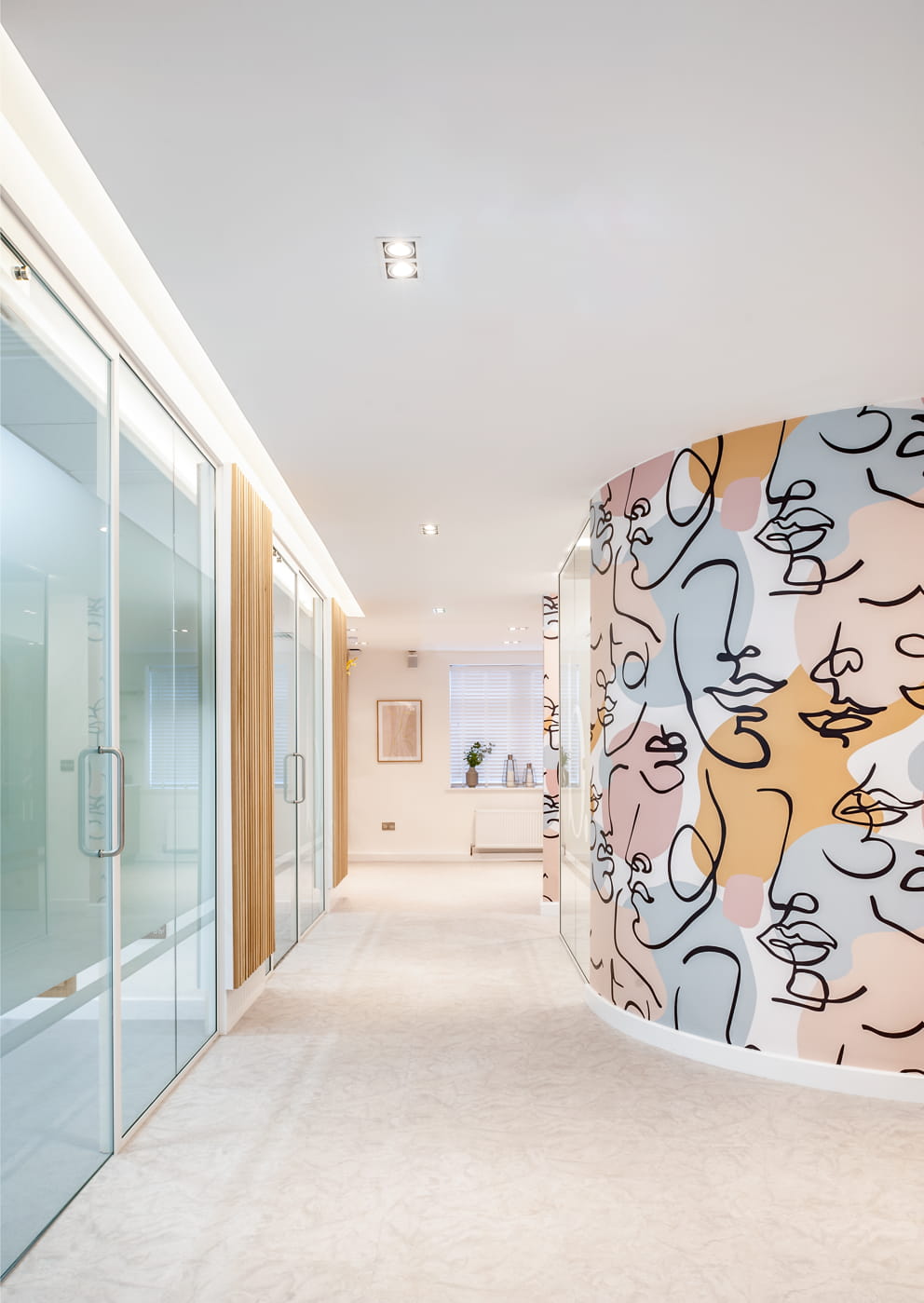 Gone are the days of clinical, cold dentist clinics.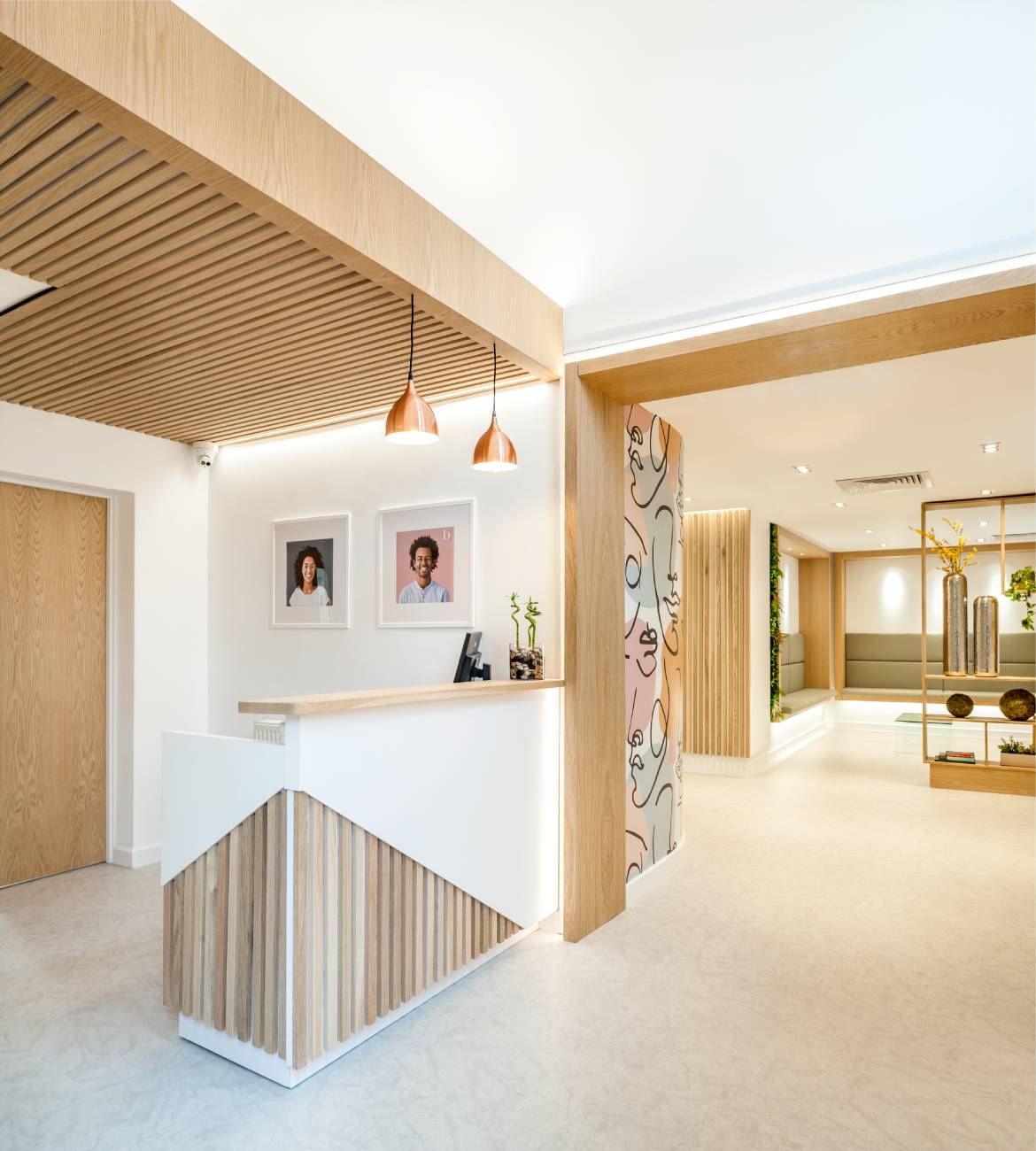 Receive a warm welcome from our team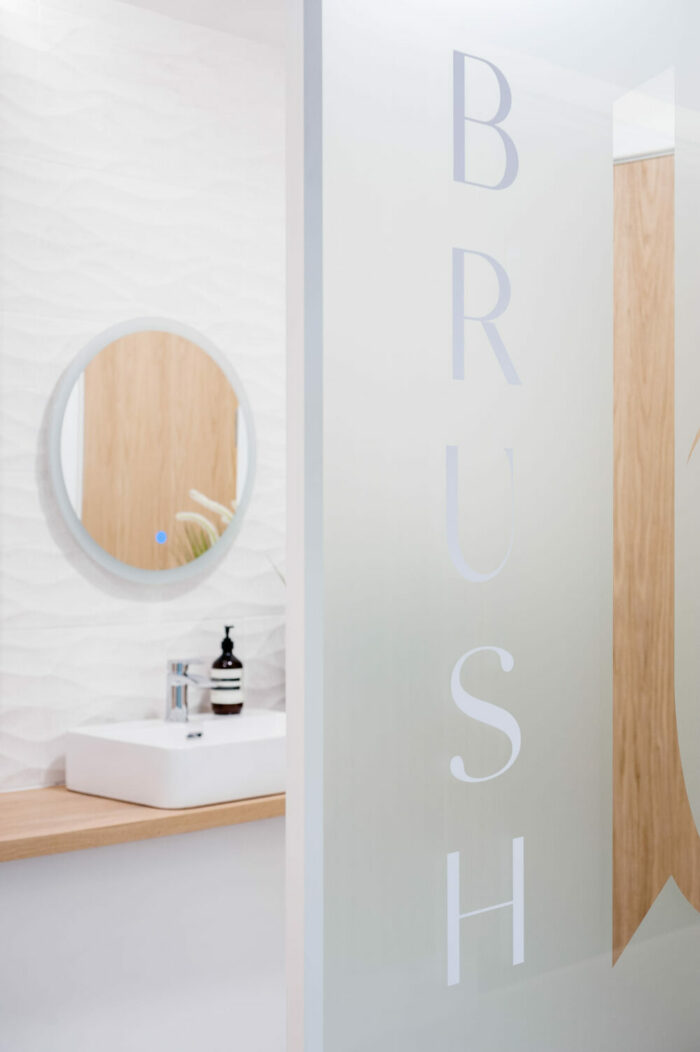 Dedicated brush stops with luxury products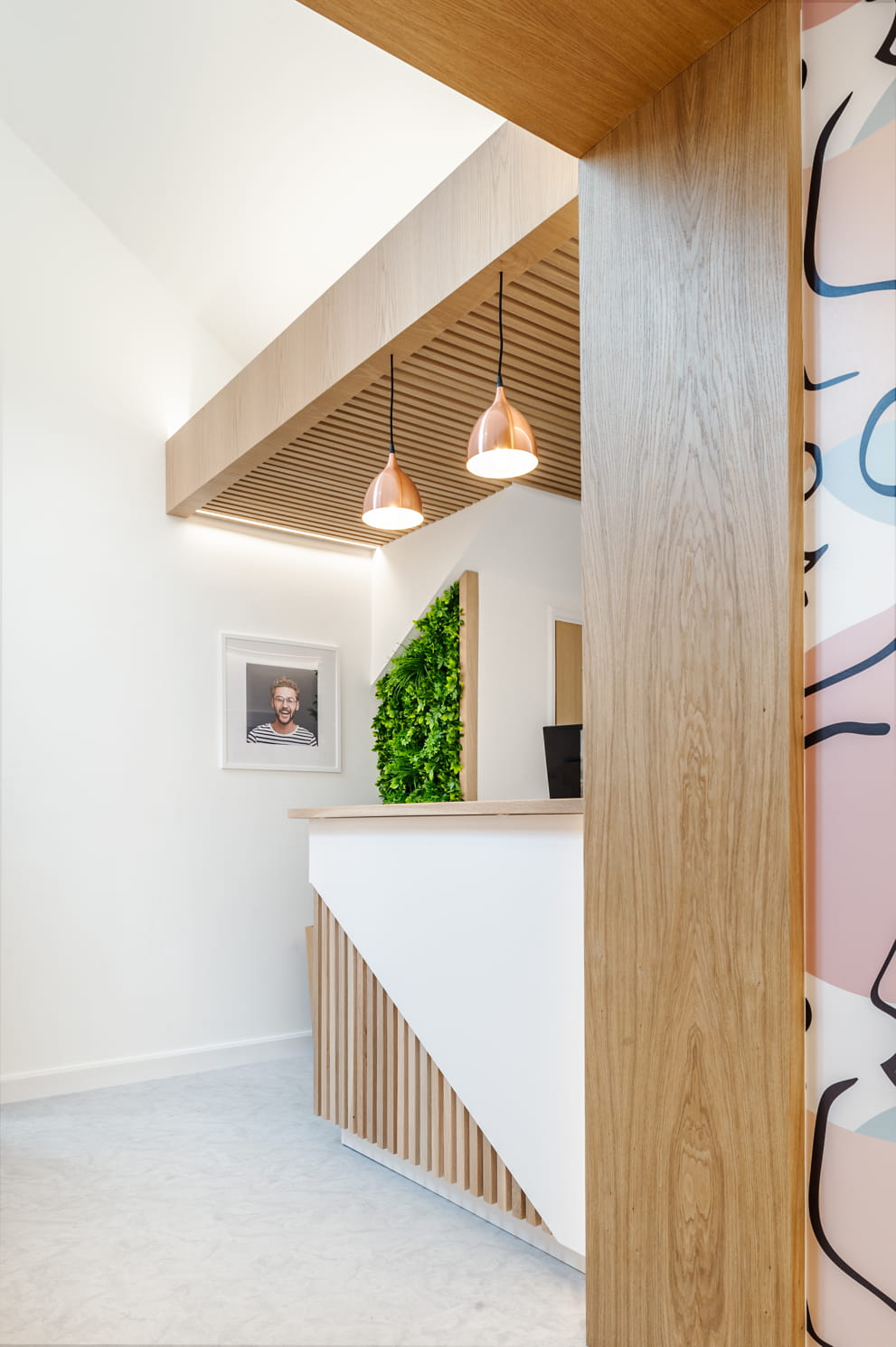 Welcome to Beyond Dental!
Visit Our Dentist in Leamington Spa
Are you tired of traditional dentists and want a completely new and exciting dental experience? One that you actually look forward to, rather than dread? If so, you're in the right place, as when you visit our dentist in Leamington Spa, we will show you dentistry as it should be.
Unparalleled patient care
Stunning central dentist in Leamington Spa
Exceptional results every time
Flexible payment methods
Subscription plans
Let's get into the good stuff now and learn a bit more about what makes our dentist in Leamington Spa different from a traditional dentist!
Putting Smiles On Our Patient's Faces
I found beyond dental to be very welcoming. They explained all treatments clearly. And made me feel at ease. Being a nervous patient. I would recommend this dental practice
Wow! Fabulous dentist! Just registered myself and my two children after reading reviews. Went for our new patient check today. We're all nervous patients and have avoided the denist too long but the AMAZING team put us all at ease! The surgery, ethos and service are outstanding.
Calm environment and the receptionist is friendly. She sits with you to go through your introduction and asks if you have any concerns or worries. Dentist is very informative including showing you a 3D scan of your mouth. There is a screen on the ceiling so you can watch TV to distract you. It's not often you can say going to the dentist is a pleasant experience, but this really is.
What a fabulous dentists! Such a relaxing atmosphere and the staff are all so friendly. I especially love the brush stop where I brushed my teeth before I went in to see the dentist. As a busy mum of 3 this is such a handy thing to have and something I've never seen before. Now I've found Beyond Dental I wouldn't go anywhere else.
What an absolute gem this place is! They have made this the most enjoyable visit to a dentist I've ever experienced. From the "brush stop" which is gorgeous and lets you brush your teeth before your appointment, to the beautiful green walls it is something to experience. I've never been excited to go back to the dentist before, but I am now!
What an absolutely stunning dental practice! It's such a nice and refreshing change from the old style dental visit! The whole team was friendly and helpful from the second I contacted them. I will never be going to another dentist! Who ever came up with the idea to have a station to brush your teeth before you appointment needs a raise, so helpful when I've come straight from the office!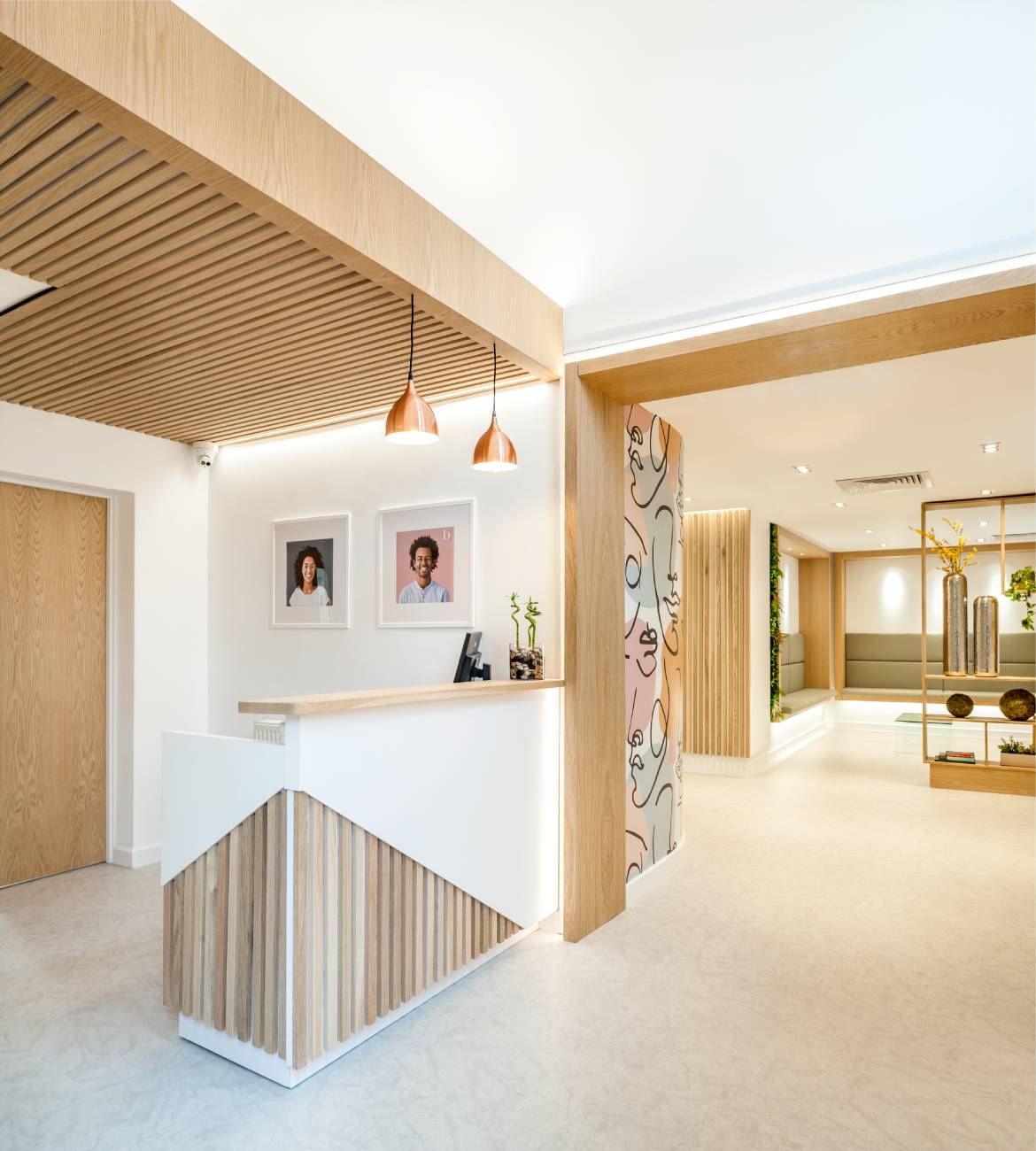 Luxury, Private Dentist in Leamington Spa
Why You Should Choose Our Dentist in Leamington Spa
At Beyond Dental, we're doing things differently, whether you come to us for general dentistry, cosmetic dentistry, aesthetics or a combination of all. No matter what, at our dentist in Leamington Spa, you will always access exceptional results, unparalleled patient care and an experience you'll want to keep coming back to. Some of the unique features we offer include:
Dedicated Brush Stops, so you can freshen up and brush your teeth before you see the dentist.
Complimentary teeth whitening for all subscribed patients.
Online booking with minimal wait times and easy booking process.
Amazing service from our state-of-the-art Leamington Spa clinic.
Extensive range of cosmetic and general dentistry treatments.
Aesthetic treatments with Beyond Skin.
Register As A New Patient Today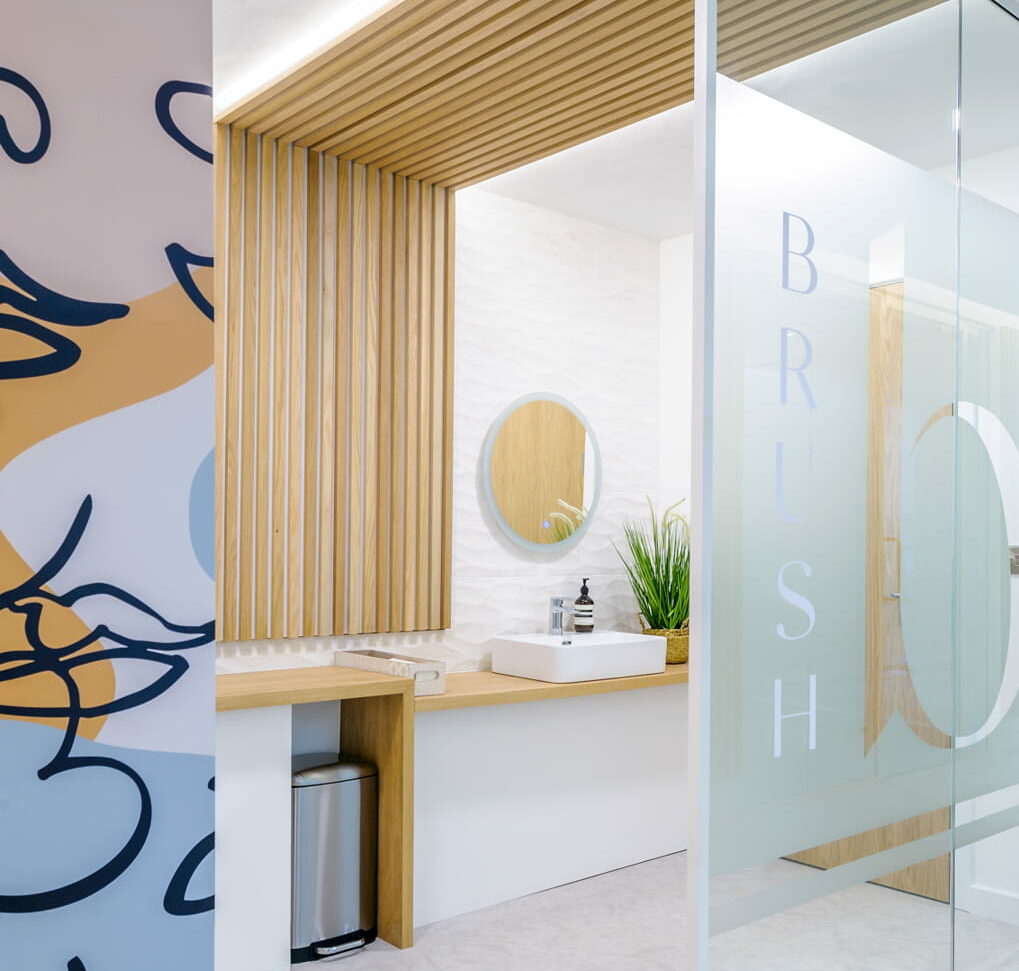 Freshen Up Before Your Appointment
Dedicated Brush Stops
We all know how important it is to brush your teeth before coming to see the dentist, but sometimes life can get in the way, meaning you don't have a chance to freshen up before your appointment. You can access the brush stops no matter the treatment you're having, from preventative dentistry through to Smile Makeovers.
At Beyond Dental, we have dedicated Brush Stops at our dentist in Leamington Spa, with complimentary toothbrushes and toothpaste so you can brush up before you see the dentist. We've also got some amazing luxury toiletries for you to use, including Aesop hand soap.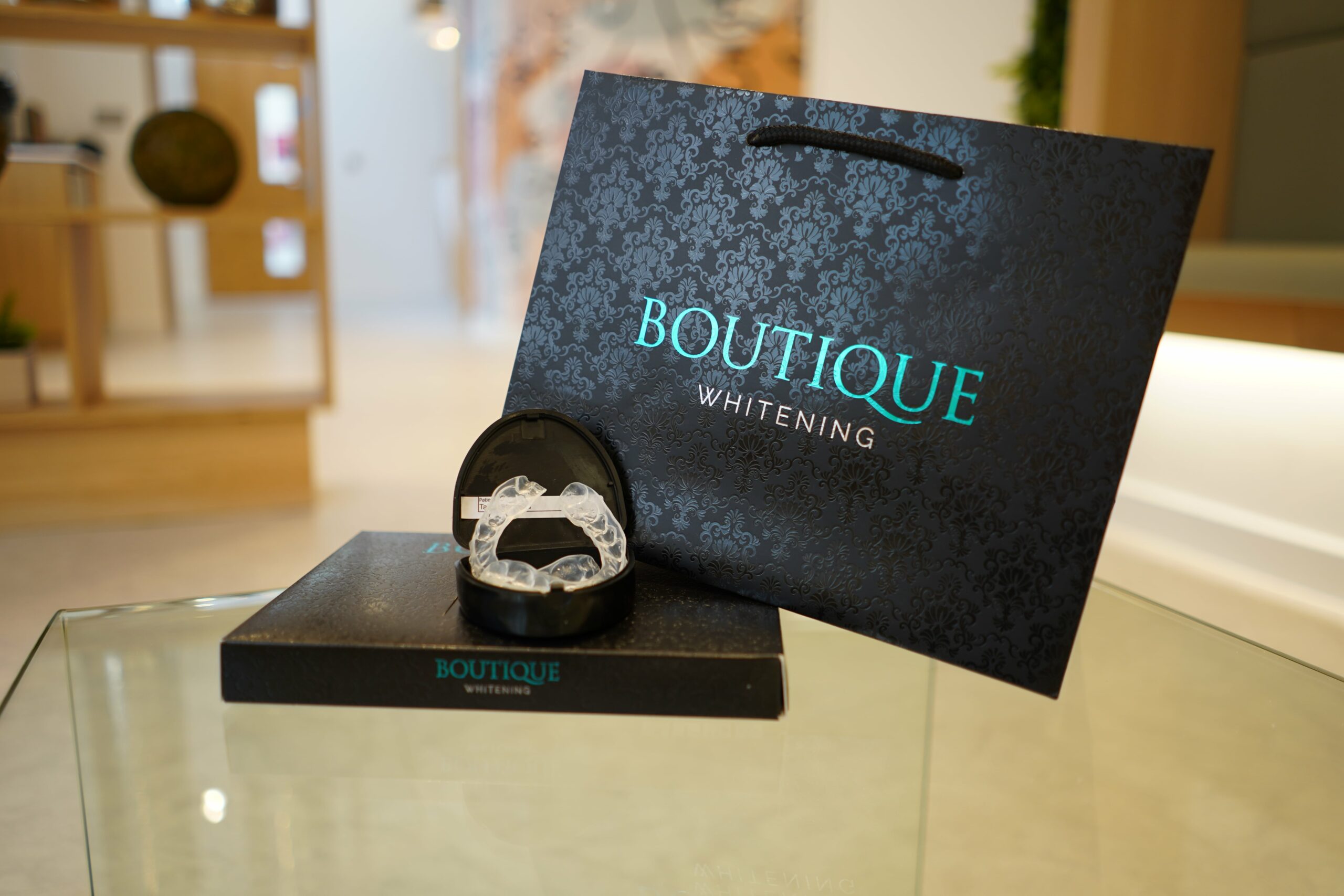 A Smile That Feels and Looks Amazing
Complimentary Teeth Whitening
Our patients like their teeth to not only feel great but look great too! This is why we offer complimentary teeth whitening to all of our registered Beyond Dental patients who join our subscription plan. If you're new to our dentist in Leamington Spa, we can tell you more about our subscriptions during your new patient consultation. Of course, if you didn't want to join the subscription plan, you can choose from our range of stand alone teeth whitening treatments.
As a subscribed patient at our dentist in Leamington Spa, next time you visit us for a checkup or hygiene appointment, you can request a teeth whitening treatment at the same time for no extra cost*!
*Patients need to be subscribed to access this benefit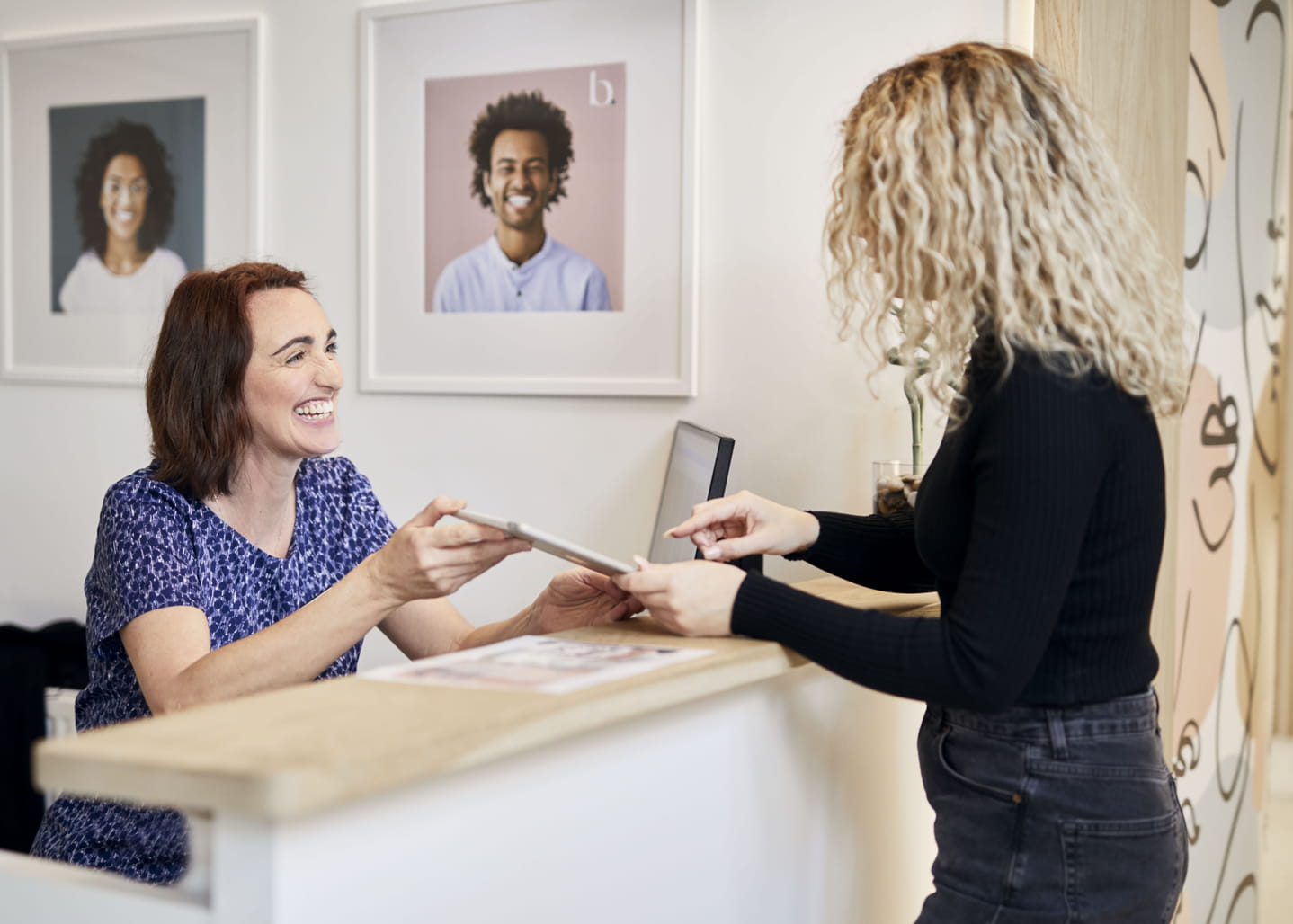 Subscribe For A Great Discount
10% Discount Off All Treatment At Our Dentist in Leamington Spa
Sign up to our subscription package and you can receive 10% off the cost of your treatment plan instantly as a patient at our dentist in Leamington Spa! With so many more benefits and perks, find out more about our subscriptions here.
Learn More About Our Subscription Plans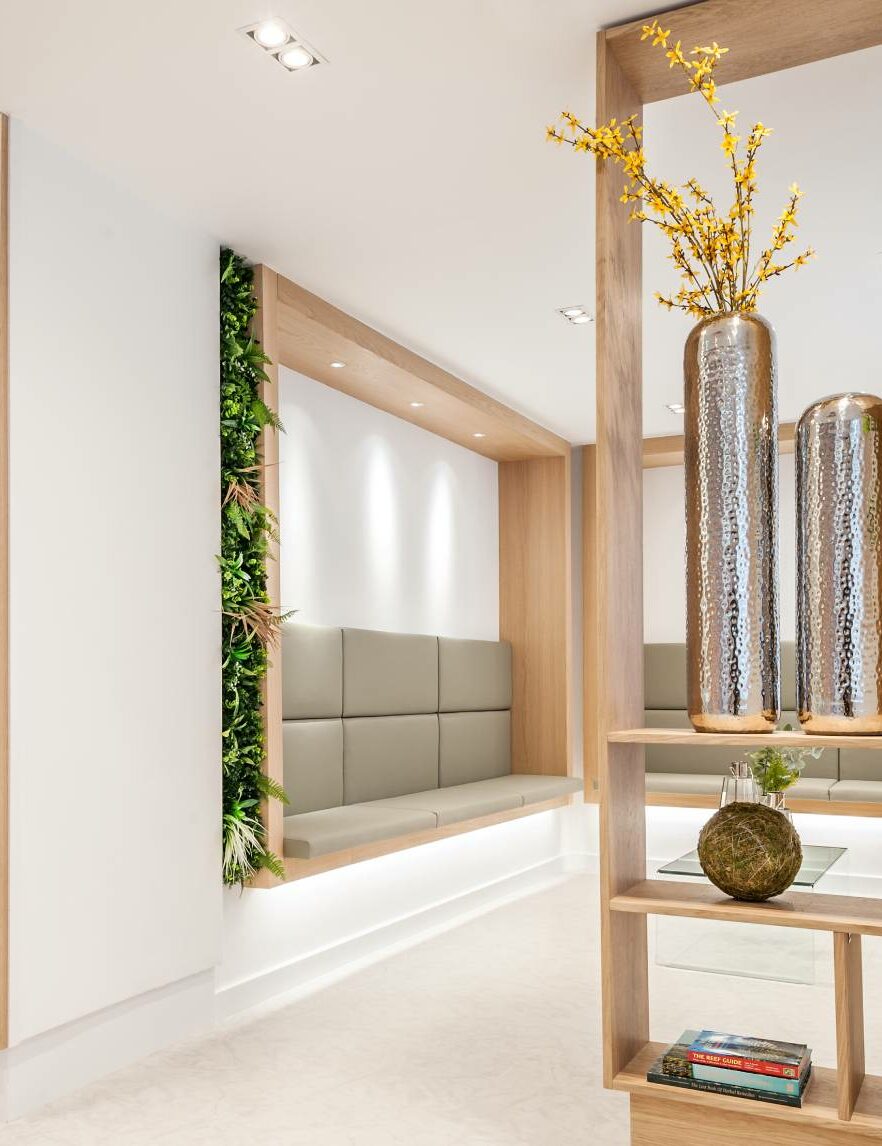 You're In Safe Hands
Are You A Nervous Patient?
If you're a nervous patient, or it's simply been a while since you last visited the dentist, then you might be apprehensive about visiting the dentist. At Beyond Dental, we have a 'meet and greet" appointment where you can some a take a look around our dentist in Leamington Spa, meet your dentist and get comfortable with the clinic before booking your appointment. We find that this really helps to take the stress out of your first visit and helps you get used to visiting the dentist again.
Book A Nervous Patient Appointment Today - Call Us
Becoming A New Patient
What You Can Expect As A New Patient At Our Dentist in Leamington Spa
1
New Patient Consultation
Every new patient starts their Beyond Dental journey with us by booking a new patient consultation. This is the chance to meet your new dentist in Leamington Spa and allows us to find out more about you and how we can help.
2
Pre-Treatment Checks
When you are introduced to your new dentist in Leamington Spa, you'll undergo some pre-treatment checks so that we can get an insight into your oral health. We'll carry out some X-Rays, which should only take a few moments. This will enable your dentist to be able to carry out a thorough examination and spot any areas that may need some extra attention.
3
Receive A Bespoke Treatment Plan
Following your pre-treatment checks, our dentist in Leamington Spa will create a comprehensive treatment plan for you and explain the order in which this should be carried out. This is done in a pressure-free environment and you can take the information away with you to think about before signing up, no pressure.
4
Save 10% with our Subscription Plan
Our subscription plans are well-suited to new patients. Our monthly subscription plan is just £25 a month and provides you with 2 dental checkups and hygienist appointments per year with your dentist in Leamington Spa, as well as complimentary teeth whitening whenever you need it. Our Subscription Plans also give you a chance to save 10% on the cost of all treatments here at Beyond Dental, so is a worthy investment.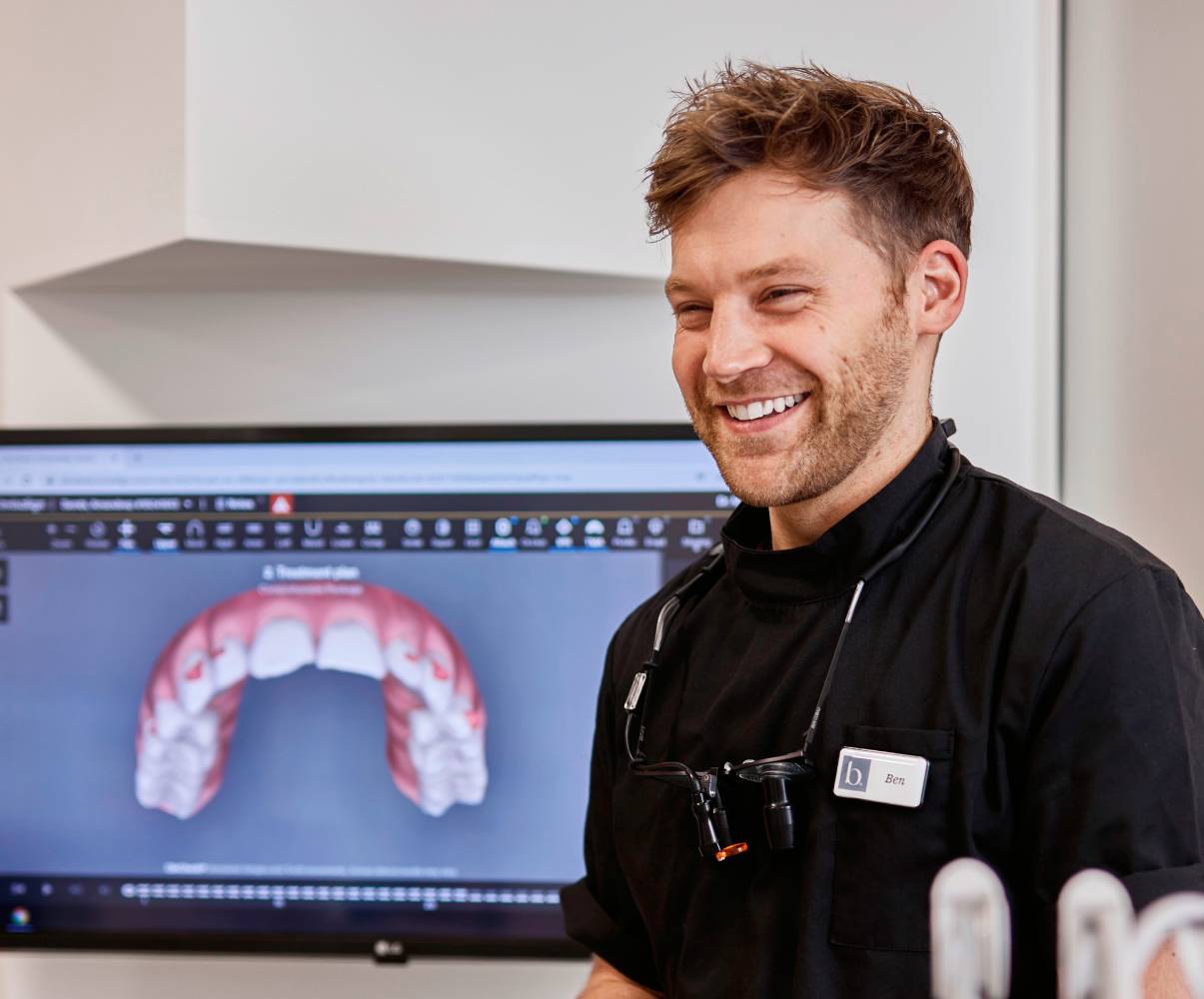 Happy, Healthy Smiles
Regain Your Confidence
At our luxury private dentist in Leamington Spa, we offer regular dental-check ups and preventative dentistry treatment, to keep your smile as happy and healthy as possible. We get ahead of any small problems to prevent them becoming bigger ones. If you come to our dentist in Leamington Spa with a more severe issue, we can quickly identify the problem and use the right treatment to help you regain confidence with a natural looking smile that you feel proud to show off! We invest heavily in the best dental technology at our dentist in Leamington Spa, to make every procedure as efficient and comfortable as possible, whilst of course giving you exceptional results.
Our dentist in Leamington Spa is a private dentist, meaning we can completely focus on you. Say goodbye to lengthy waiting times for good, just get ready to sit back and relax. At our state of the art clinic, you can put trust in us to get you the smile that you want and deserve with our range of general and cosmetic dentistry treatments. With our completely modern and unique experience, once you have visited our dentist in Leamington Spa, you won't look back!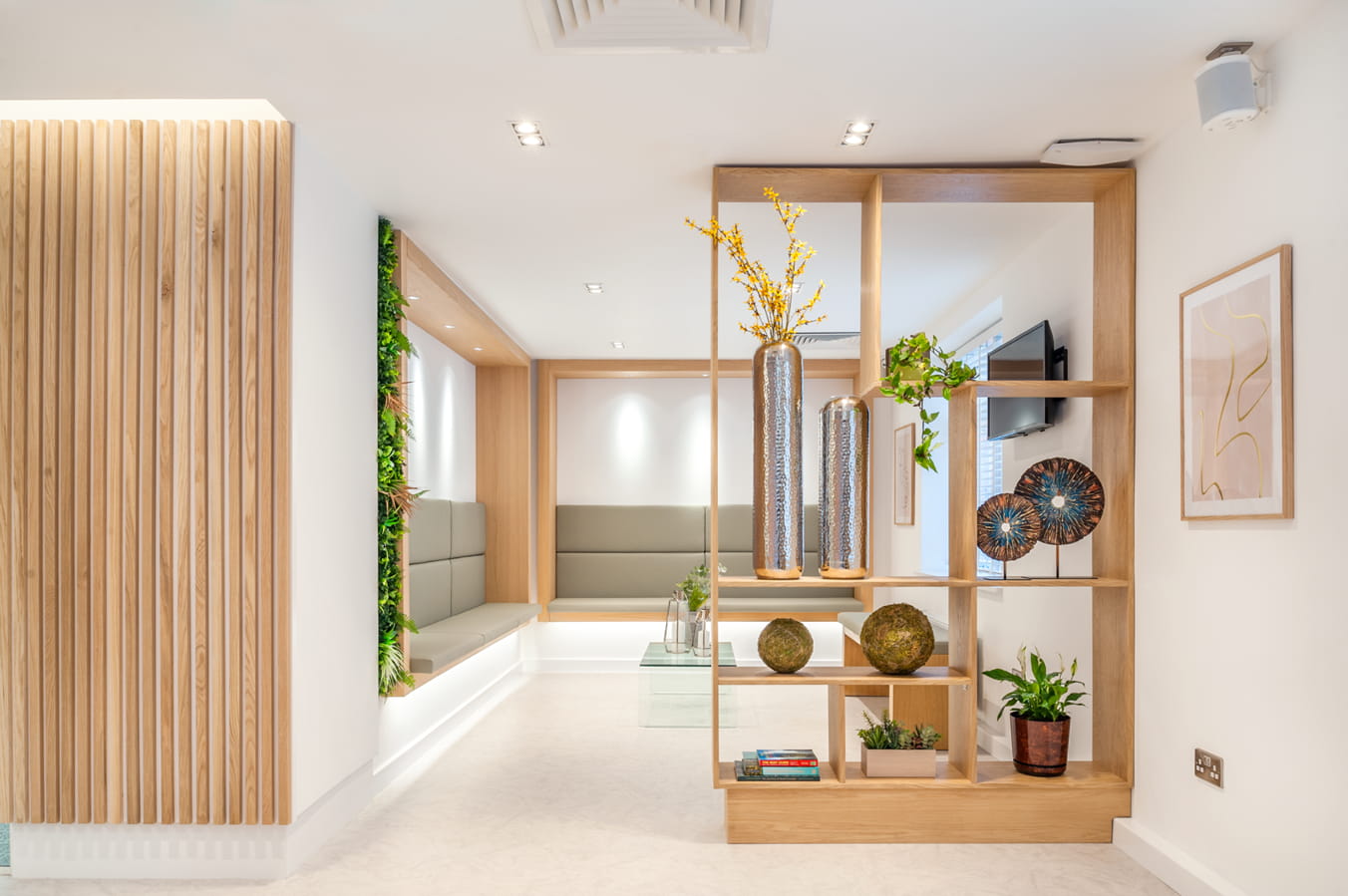 Payments To Suit You
Flexible Payment Plans
We care about our patients and want them to be able to access the treatments that they need, so we offer flexible payment plans to break down the cost of procedures into smaller, more manageable chunks. At Beyond Dental, you will never have to worry about large upfront payments. See, we told you we are more than just your average dentist in Leamington Spa!
Find Out More About Our Pricing
Meet the Leamington Spa Team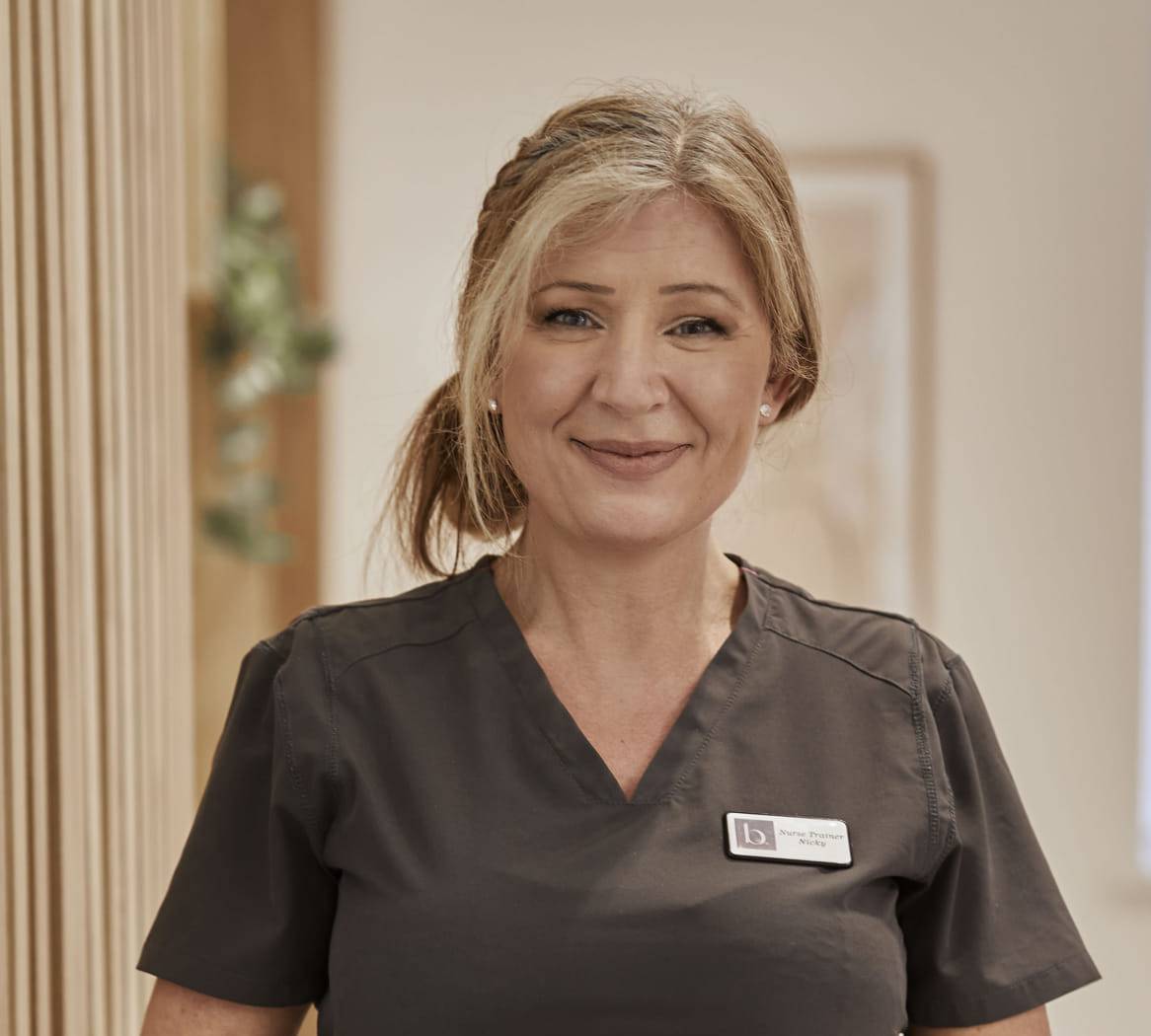 FAQs About Our Private Dentist in Leamington Spa
What Makes Our Private Dentist In Leamington Spa Different?
Our entire ethos at Beyond Dental is that we are showing people dentistry as it should be done, so you can forget everything that you know about dentistry currently. Our practices are inspired by luxury, making them more stylish and comfortable than any other. We invest in state of the art equipment continuously to provide the most effective and safe treatments. Our dentists in Leamington Spa have an unparalleled passion for patient care. If you are fed up with boring and mediocre dentists, try Beyond. You won't regret it!
Which Treatments Do You Offer At Your Private Dentist In Leamington Spa?
We offer every dental treatment that you could need at our dentist in Leamington Spa, both general dentistry treatments and cosmetic dental treatments. We also have Beyond Skin to provide safe aesthetic treatments. With everything from dental hygiene and checkups to fillings, endodontics, bridges,
Invisalign
and veneers, you can achieve a healthy smile that looks just as you want it to under one roof. All of our treatments are available with an interest-free payment plan so they are accessible to all of our Beyond Dental patients at our dentist in Leamington Spa.
Does Your Private Dentist In Leamington Spa Have Accessible Parking?
Yes, we do! Our private dentist in Leamington Spa has free and accessible parking, so waiting around for a parking space or needing to turn up early will never be an issue.
Why Should I Consider Changing To A Private Dentist in Leamington Spa?
If you are looking for a new dentist, then you might be considering switching to a private dentist in Leamington Spa. Compared to NHS dentists, there are no lengthy waiting lists and we also offer a wider range of treatments, including a number of fantastic cosmetic dental treatments, as well as interest-free payments, subscription plans and easy online booking systems.
Simply put, we are different from every other dentist in Leamington Spa. Our entire focus is on you and your dental experience, right from the moment you make your first enquiry about becoming a new patient. From our friendly reception staff and dedicated Brush Stops to our amazing 5D scanner that shows you your smile after treatment, before it has even started, we really do have it all here at Beyond Dental and we can't wait to show you dentistry the right way, the Beyond Dental way!
Isn't It Expensive To Join A Private Dentist in Leamington Spa?
Although NHS dentists offer subsidised treatment, depending on the treatments you need, your treatment plan may actually be more costly in the long-run at a NHS dentist than at a private dentist in Leamington Spa. Here at Beyond Dental, our focus is on preventative dentistry. This means that we do everything we can to stop dental complaints from developing or getting worse over time, so if we spot signs of a dental problem, we can usually treat it within your appointment, rather than sending you away only to come back in a few months time when the problem has worsened.
Whilst there are fees involved with choosing a private dentist in Leamington Spa, at Beyond Dental, we strive to be as transparent with our costs, which is why you can find them right here on the website. We understand that some treatments can be costly, which is why we also offer fantastic subscription plans and interest-free payments to break your treatment into smaller, more manageable chunks.
Why Should I Choose Your Dentist in Leamington Spa?
Aside from our significant investment in state of the art technology and our stunning luxury clinic, the main thing that sets our dentist in Leamington Spa apart is our commitment to providing exceptional customer care.
Each and every member of our team, from the team you will initially speak to on the phone to our reception team, dentists, dental nurses and everyone in between, we are all extremely passionate about what we do and want to give you the best experience. That's the case whether you've been with our dentist in Leamington Spa for years, you're a brand new patient, you're looking for family friendly dentistry, you're a nervous patient or anyone in between. We will make you feel comfortable and provide you with exceptional results, which being a private dentist helps us to do.