Beyond Dental
New Patient Consultation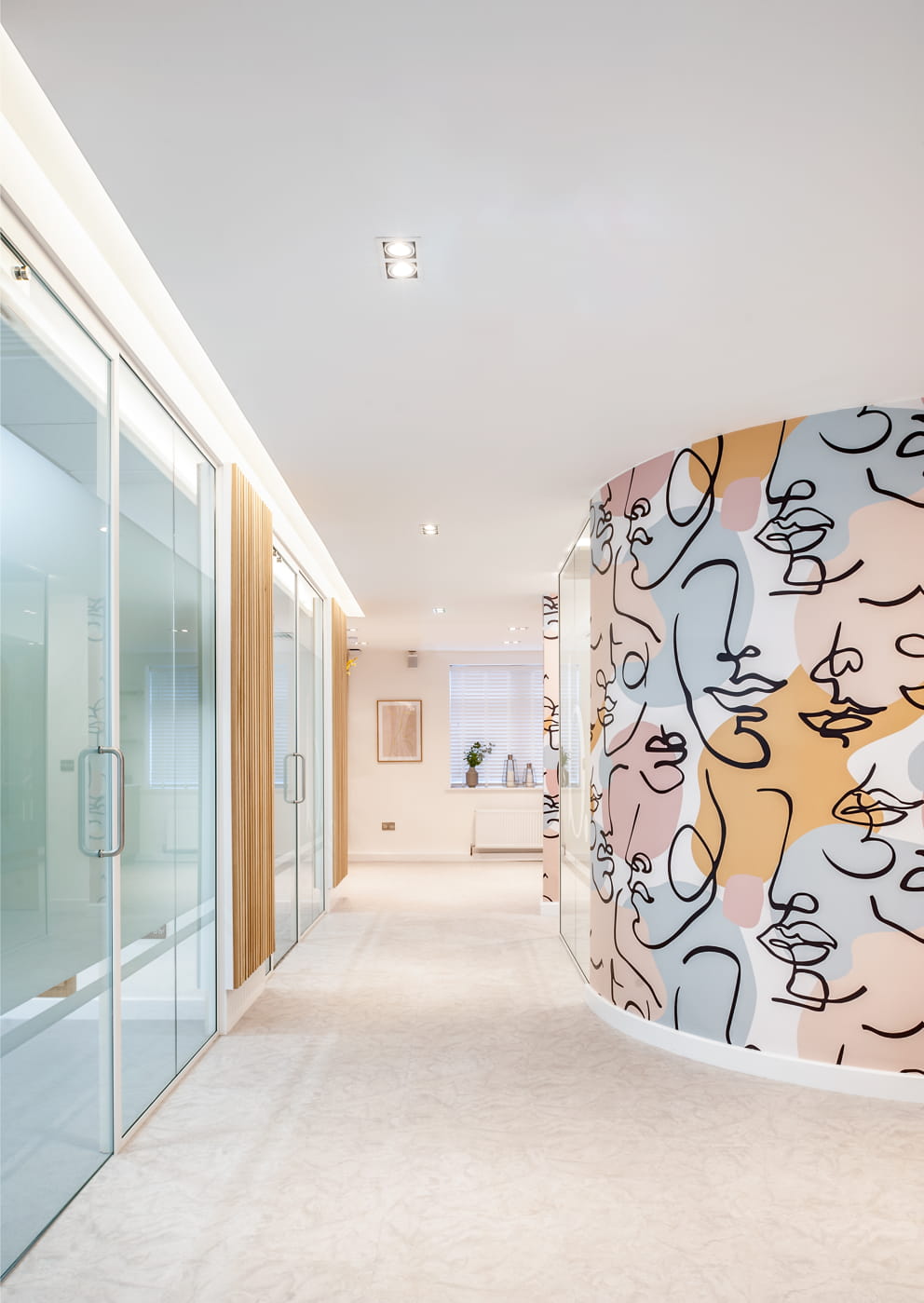 Assessing Your Oral Health
What Happens During A New Patient Exam?
Our new patient consultation exam is your chance to meet your new dentist in a relaxed appointment and ask any questions you may have about your oral health or treatment ideas - we want you to tell us how you want us to play a part in your oral healthcare
What's Included
A 5D scan that can detect tooth decay better than the human eye.

Digital X-rays.

Oral cancer screening.

Inspection of the soft tissues and gums.

Full treatment plan if required.
Book Your New Patient Consultation Online Now
Putting Smiles on our Patient's Faces
I found beyond dental to be very welcoming. They explained all treatments clearly. And made me feel at ease. Being a nervous patient. I would recommend this dental practice
Wow! Fabulous dentist! Just registered myself and my two children after reading reviews. Went for our new patient check today. We're all nervous patients and have avoided the denist too long but the AMAZING team put us all at ease! The surgery, ethos and service are outstanding.
Calm environment and the receptionist is friendly. She sits with you to go through your introduction and asks if you have any concerns or worries. Dentist is very informative including showing you a 3D scan of your mouth. There is a screen on the ceiling so you can watch TV to distract you. It's not often you can say going to the dentist is a pleasant experience, but this really is.
What a fabulous dentists! Such a relaxing atmosphere and the staff are all so friendly. I especially love the brush stop where I brushed my teeth before I went in to see the dentist. As a busy mum of 3 this is such a handy thing to have and something I've never seen before. Now I've found Beyond Dental I wouldn't go anywhere else.
What an absolute gem this place is! They have made this the most enjoyable visit to a dentist I've ever experienced. From the "brush stop" which is gorgeous and lets you brush your teeth before your appointment, to the beautiful green walls it is something to experience. I've never been excited to go back to the dentist before, but I am now!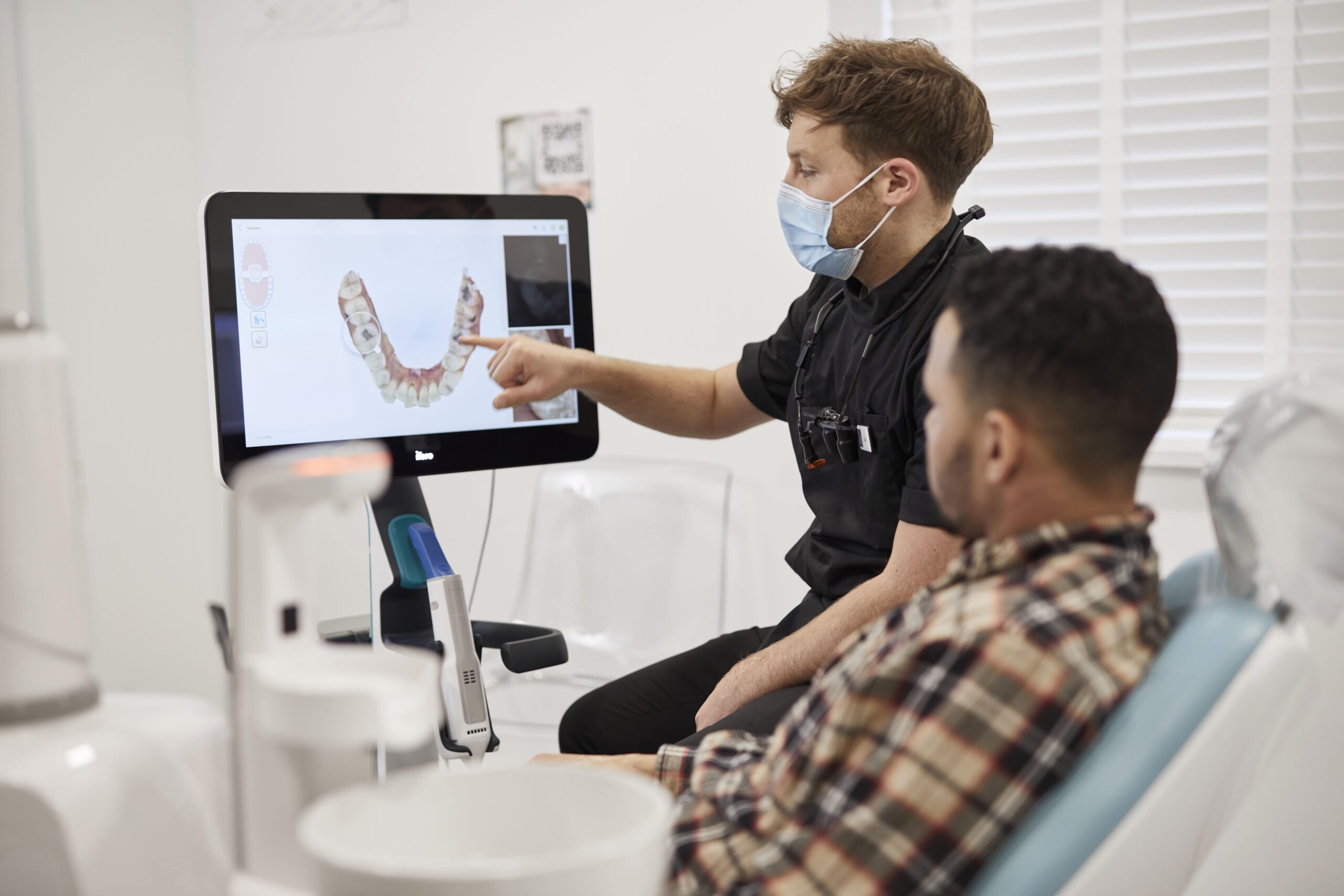 No More Guesswork
Intra-Oral 5D Scan
Once we've had a chat with you and found out more about the person behind the smile, we use the latest in dental technology to carry out a 5D scan of your teeth.
Our 5D scan is a pain free process and allows our dentists to highlight any areas of concern and can detect tooth decay better than the human eye, which means that we can get ahead of any problems before they start to cause pain or discomfort. This truly is preventative dentistry.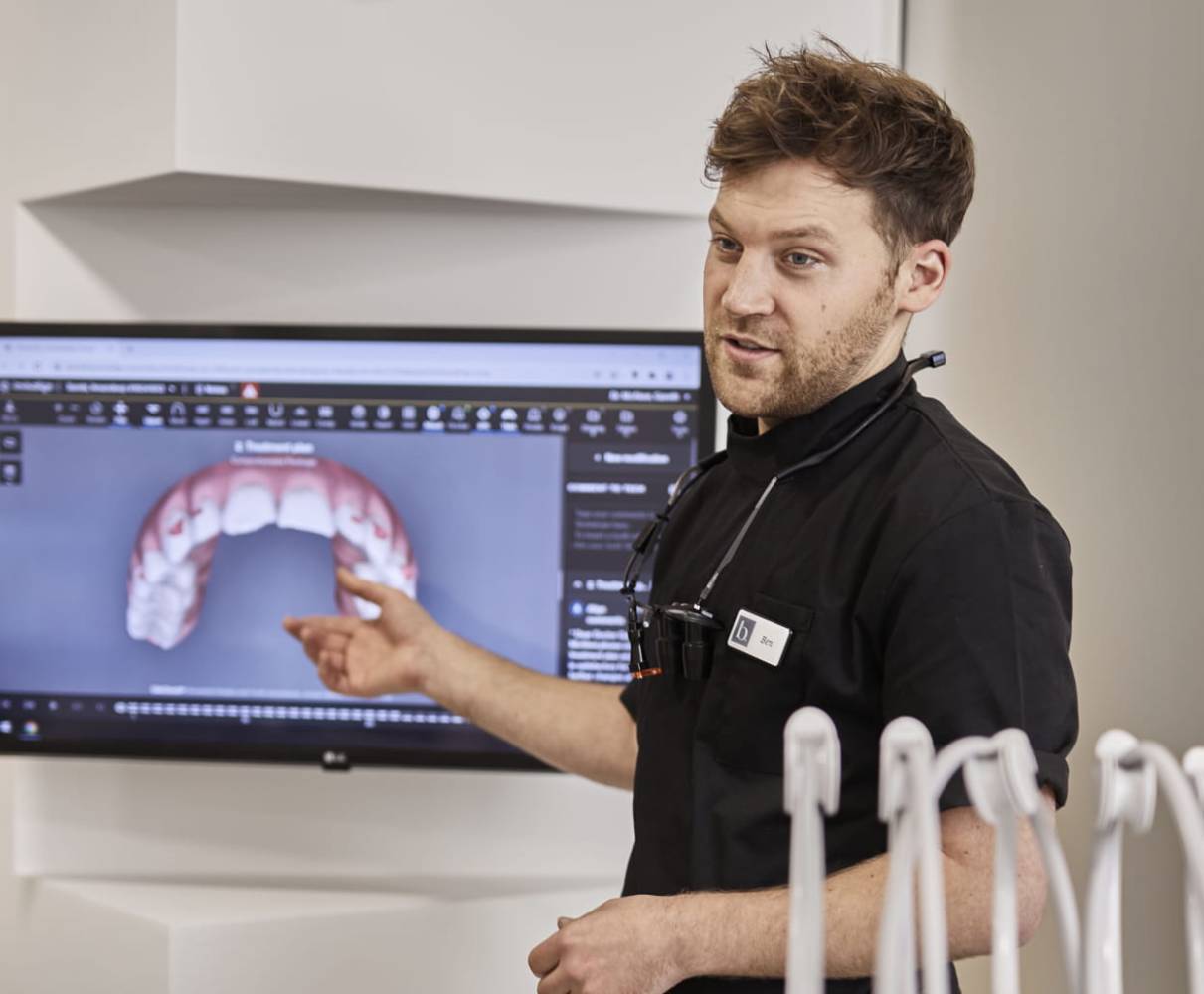 Assessing inside the tooth
Digital X-Rays
X-Rays allow your dentist to see inside each individual tooth as a way of identifying teeth that may need additional treatment.
Your X-Ray will appear on the screen for you to see as your dentist explains any findings, whilst also offering you the chance to ask questions.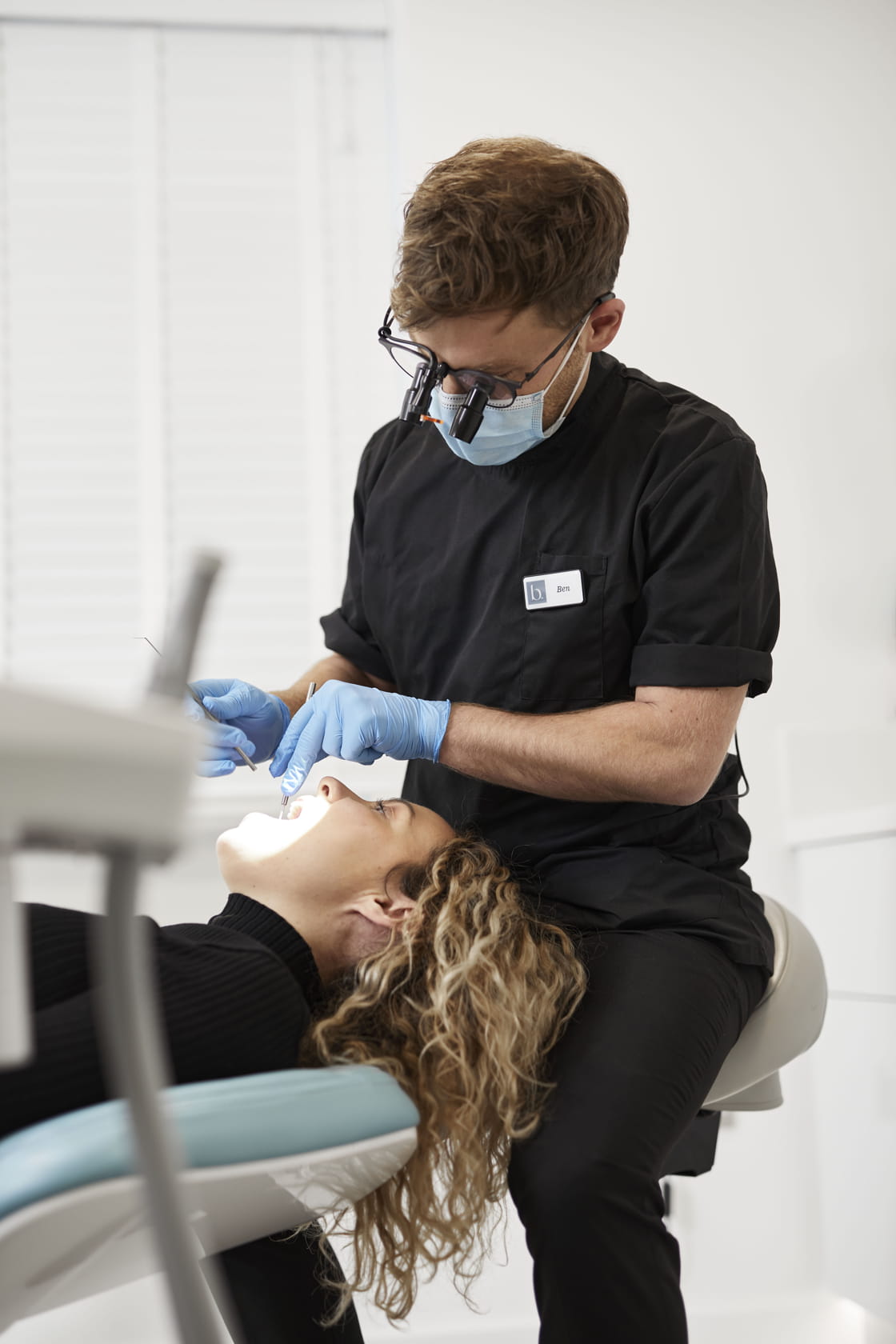 Going Beyond Your Standard Dental Checkup
Oral Cancer Screening
At Beyond Dental, our care stretches further than just your teeth and gums. Your dentist will carry out a full 360 degree examination of the soft tissues in your mouth and look for signs of oral cancer, as well as gum disease.
Register With Us Today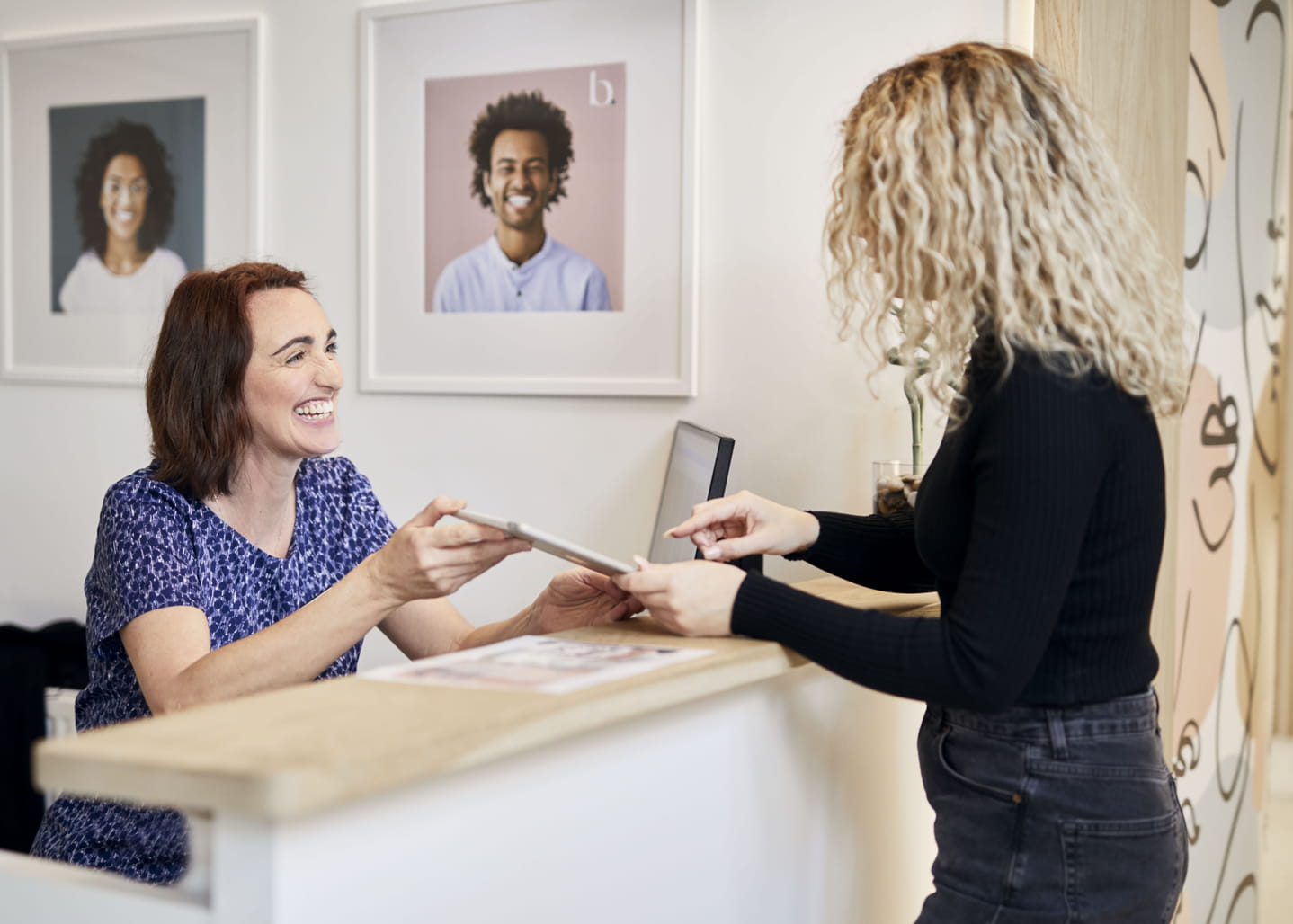 Dentistry Designed For You
Personalised Treatment Plan
Finally, following your scans and X-Rays, your dentist will create a personalised, bespoke treatment plan for you to consider. There's no need to worry about costs or payments, as we have some fantastic subscription plansthat offer a discount on dental treatments, as well as our interest-free flexible payment plans.
Become A New Patient Today
Treatments That We Offer At Beyond Dental