Cosmetic Dentistry
Porcelain Veneers
At Beyond Dental, we're here to put any dental insecurities at bay with our porcelain veneers so you can regain your smile confidence. Though not uncommon, dental insecurities can have a huge impact on your self-assurance, whether it's avoiding photographs or covering your mouth when you speak and laugh. Porcelain veneers are a popular cosmetic treatment to give you the smile you have always wanted.
Arrange a Consultation For Porcelain Veneers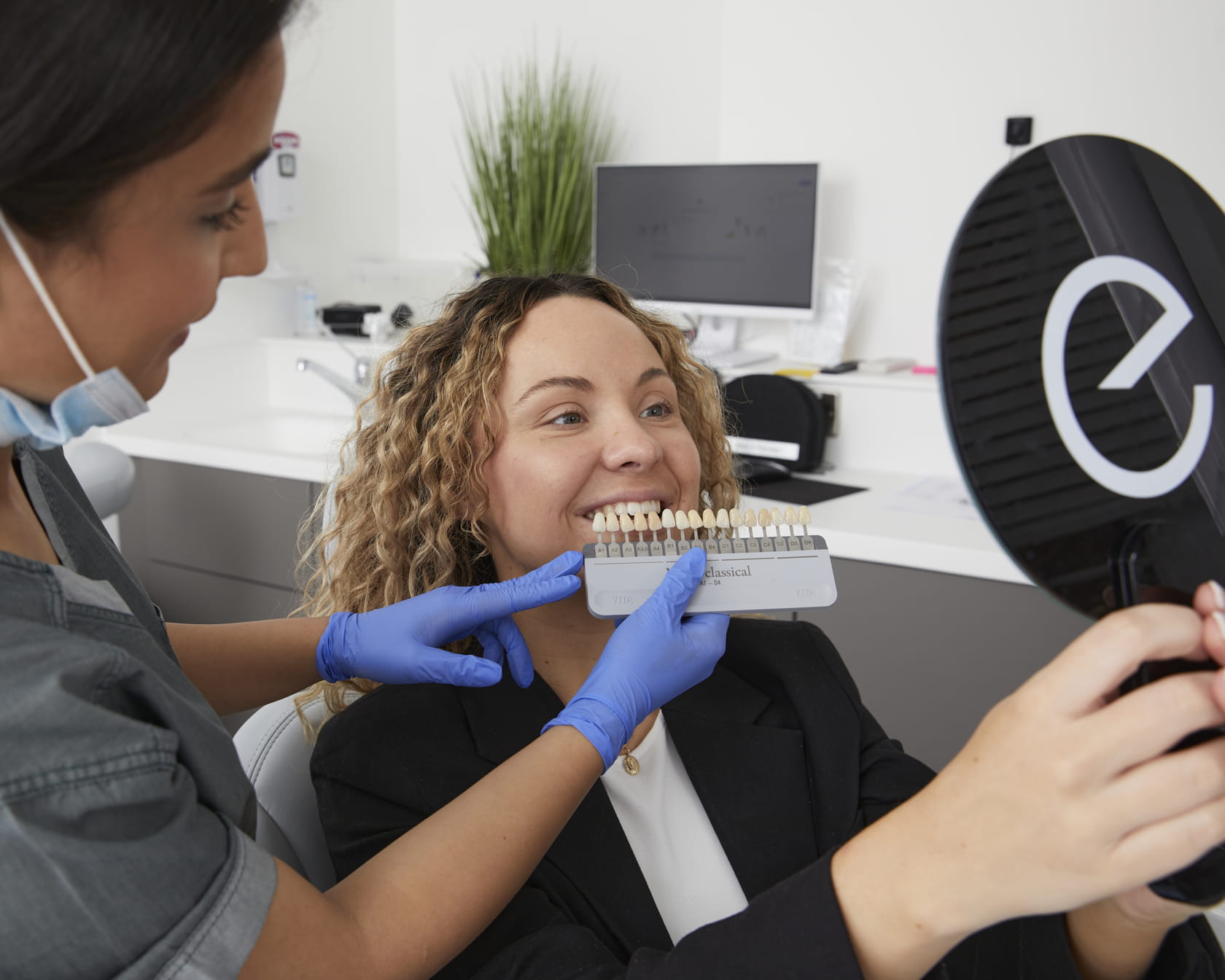 Key Features of Porcelain Veneers
Dramatically improve the appearance of your smile
Porcelain veneers are considered the most reliable
Last between 10-15 years
Unlikely to stain over time and require minimal maintenance
Putting Smiles on our Patient's Faces
I found beyond dental to be very welcoming. They explained all treatments clearly. And made me feel at ease. Being a nervous patient. I would recommend this dental practice
Wow! Fabulous dentist! Just registered myself and my two children after reading reviews. Went for our new patient check today. We're all nervous patients and have avoided the denist too long but the AMAZING team put us all at ease! The surgery, ethos and service are outstanding.
Calm environment and the receptionist is friendly. She sits with you to go through your introduction and asks if you have any concerns or worries. Dentist is very informative including showing you a 3D scan of your mouth. There is a screen on the ceiling so you can watch TV to distract you. It's not often you can say going to the dentist is a pleasant experience, but this really is.
What a fabulous dentists! Such a relaxing atmosphere and the staff are all so friendly. I especially love the brush stop where I brushed my teeth before I went in to see the dentist. As a busy mum of 3 this is such a handy thing to have and something I've never seen before. Now I've found Beyond Dental I wouldn't go anywhere else.
What an absolute gem this place is! They have made this the most enjoyable visit to a dentist I've ever experienced. From the "brush stop" which is gorgeous and lets you brush your teeth before your appointment, to the beautiful green walls it is something to experience. I've never been excited to go back to the dentist before, but I am now!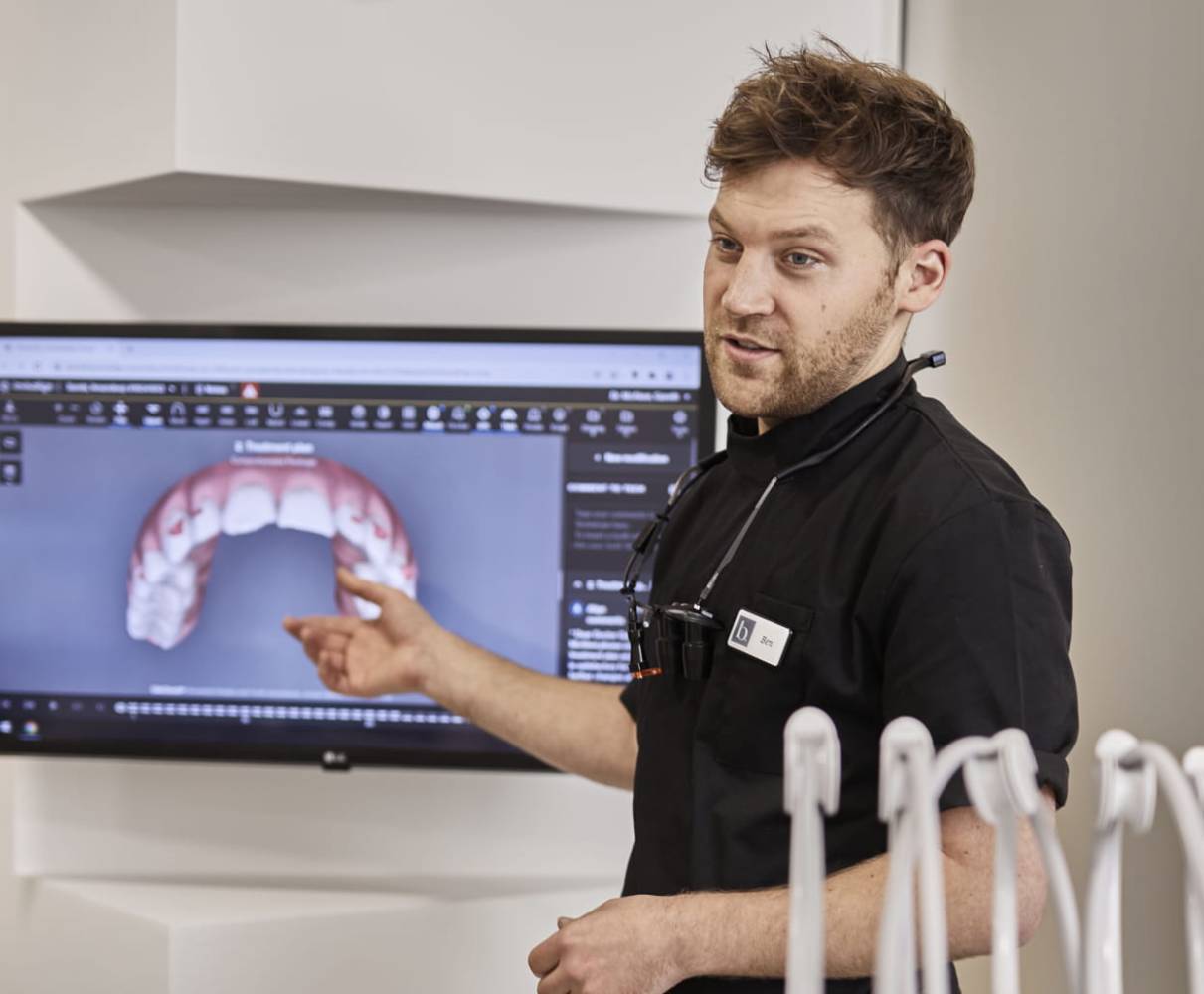 We Love Porcelain Veneers
Porcelain Veneers at Beyond Dental
When you visit our state-of-the-art clinics, you will feel instantly at ease with our team of dental experts.
At your consultation appointment, we'll use our advanced dental technology to carry out scans and X-Rays to get an idea of your current dental health and to give you an idea of how your smile will look once complete.
We will also give you an insight into the estimated cost. Don't worry, we offer flexible payment plans and options so that you can split the cost to suit you.
When it is time for your treatment, you might need to spend an hour or two in our dental chair, but don't worry - they're super comfortable!
At Beyond Dental, we're here to redesign dentistry and give you a porcelain veneer treatment that is different from the rest.
Book Your Consultation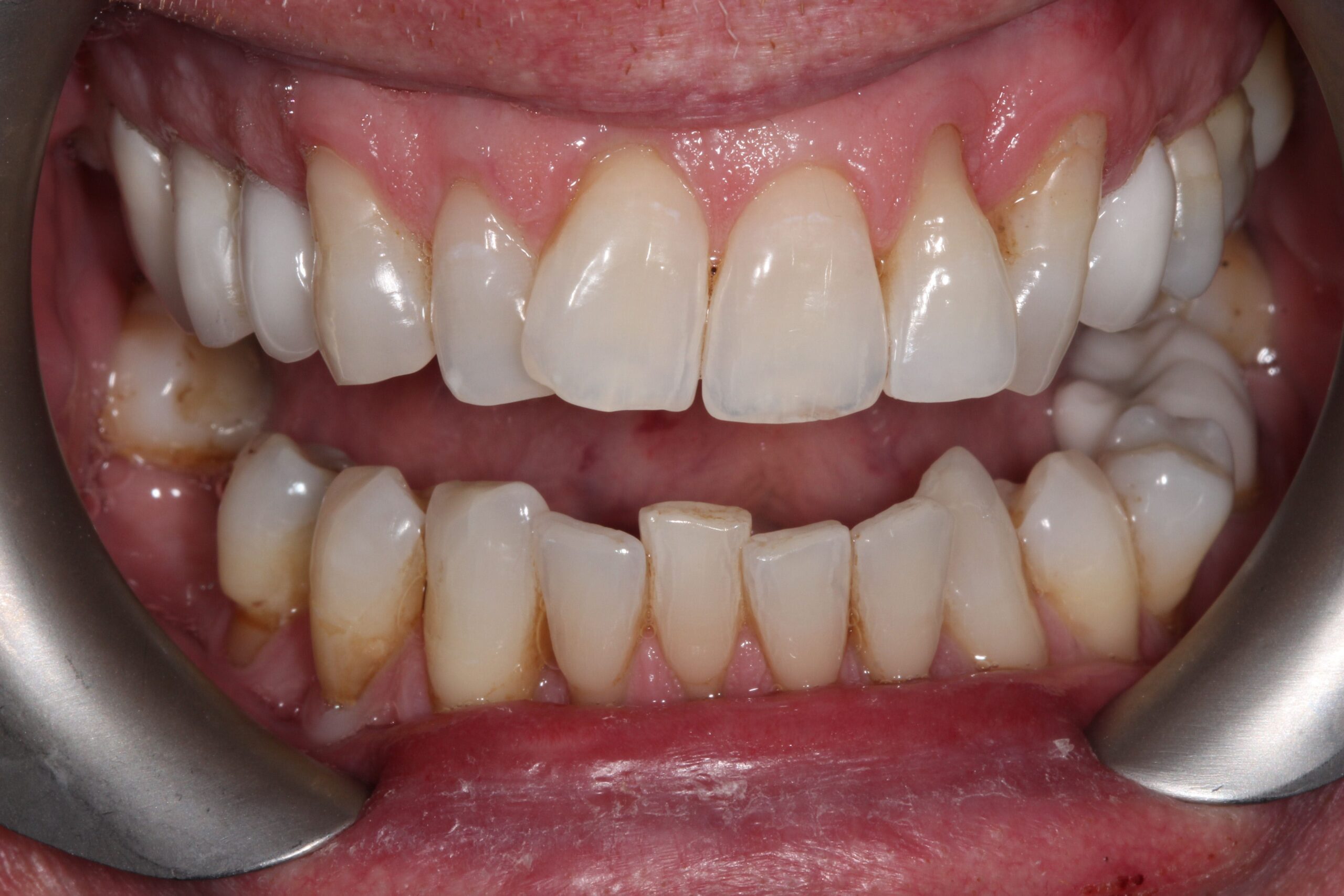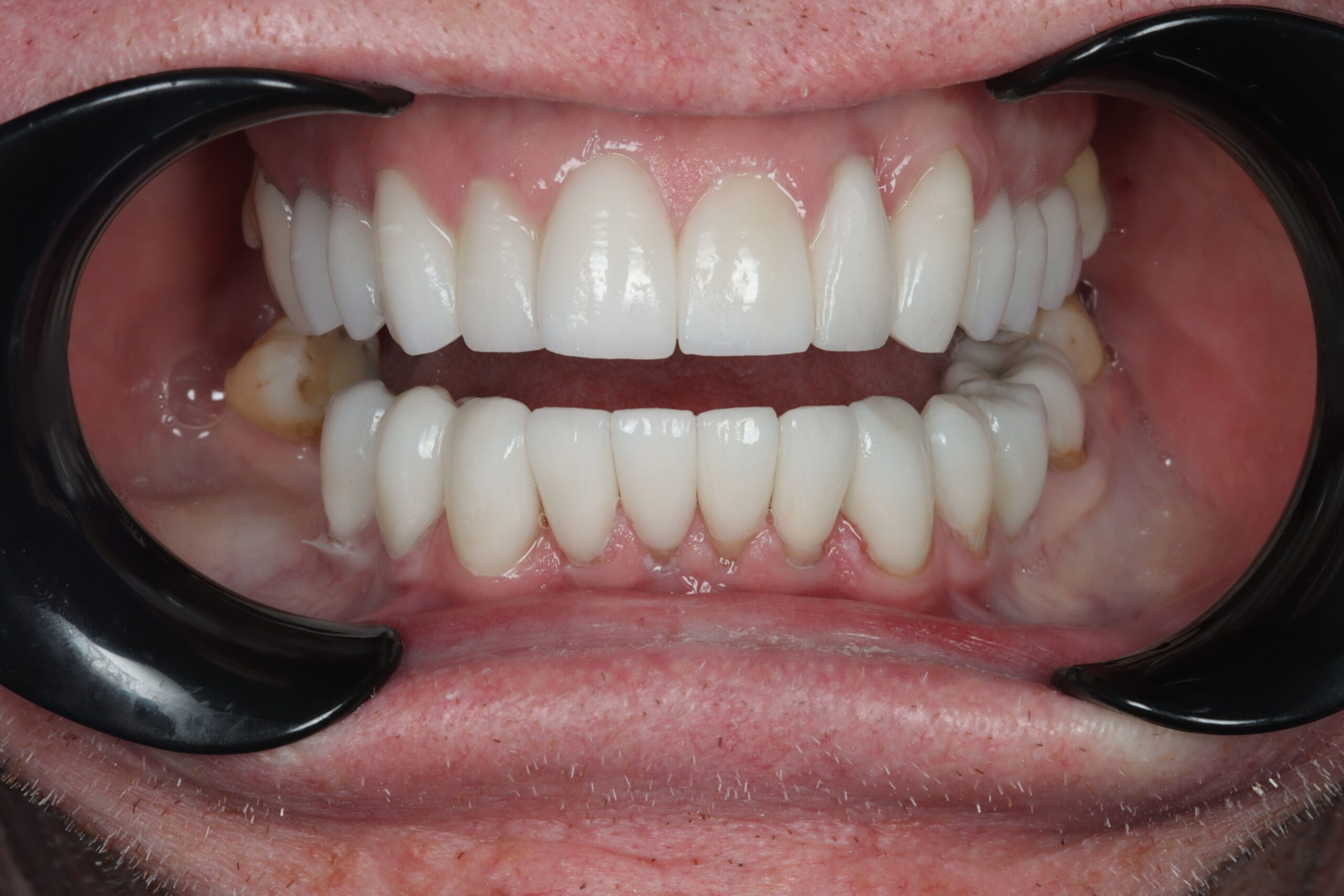 Amazing Results With Porcelain Veneers
Achieving Fantastic Results For Our Patients
Having porcelain veneers fitted can be a life-changing experience, helping you to feel confident about your smile. Take a look at some of our patient's before and after photos after their porcelain veneer treatment.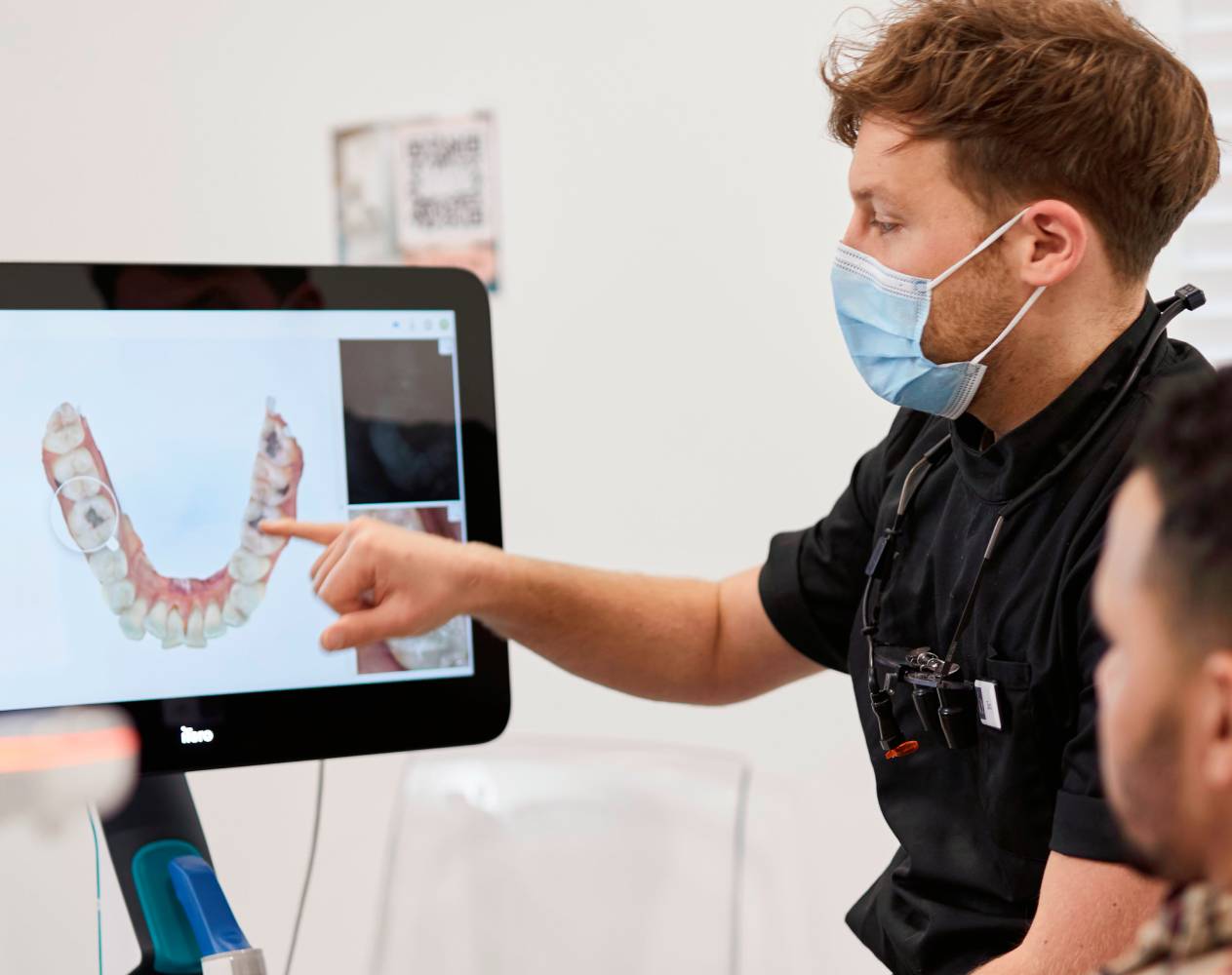 Crafted, Natural Veneers
What Are Porcelain Veneers?
Porcelain veneers are very thin layers of porcelain which are then fitted over the surface of your existing teeth.
Porcelain veneers are handmade and crafted to imitate the natural form of teeth.
Dramatically improve the appearance of dental cosmetic imperfections, such as staining, chips, cracks and gaps, all in just a few treatments!
Once fitted, porcelain veneers are indifferent from your natural teeth.
We match the shade of your new porcelain veneers to your existing teeth!
Once fitted, porcelain veneers bite and chew just like your natural teeth and will last, on average, around 10-15 years.
Very minimal preparation is required prior to fitting porcelain veneers. This is where your natural teeth are very slightly altered, as we may need to remove a small amount of enamel to properly fit the veneers. We understand that this aspect of porcelain veneer treatment can cause some levels of unease, however, our team of experts are on hand every step of the way to answer your questions and you can always choose composite veneer treatments as an alternative. We strive to keep enamel preparation to an absolute minimum.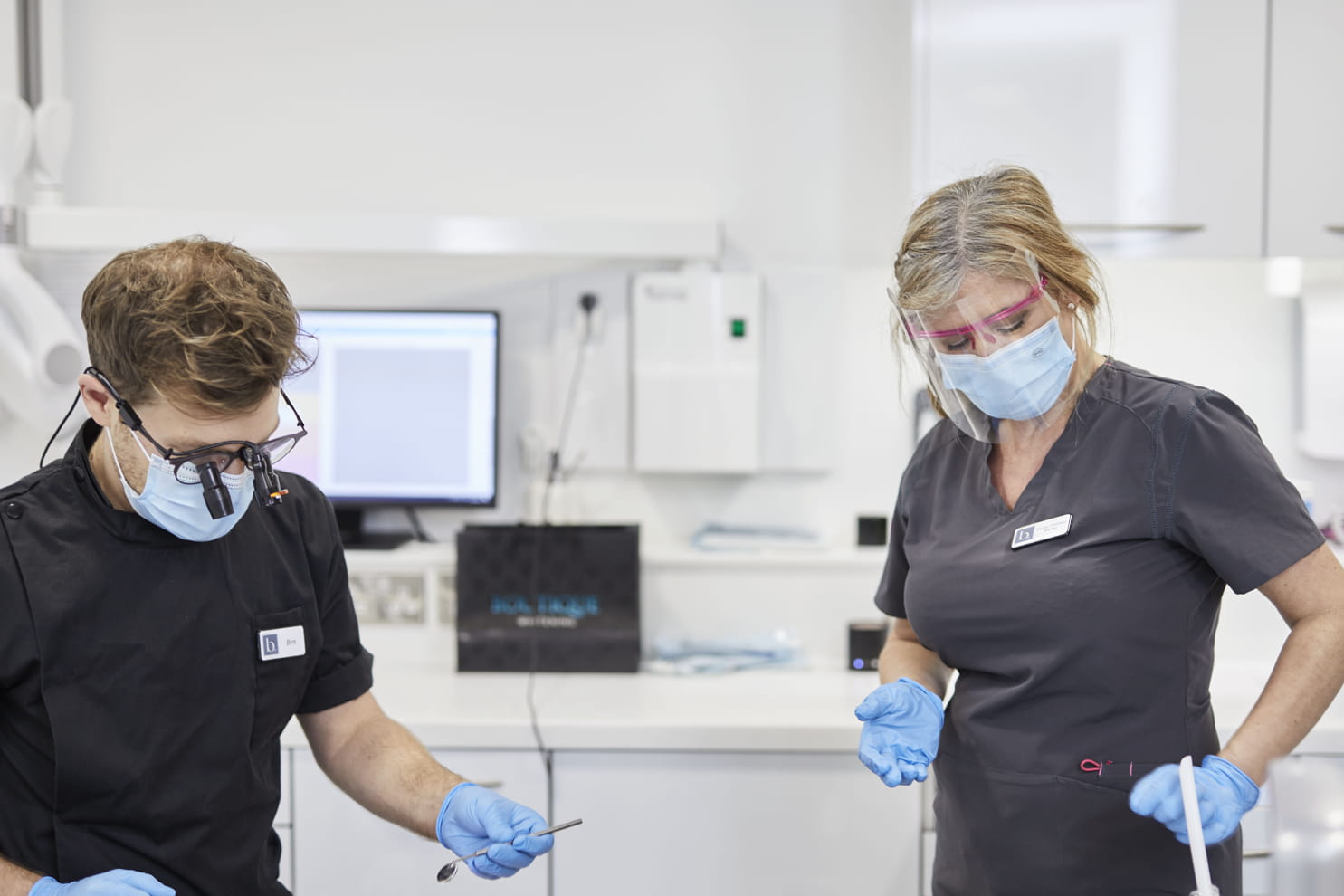 Its All About The Material
Why Is Porcelain Used?
Porcelain veneers are considered the most reliable type of veneer because they use a more natural material and last for a longer period of time - when properly cared for, some porcelain veneers can last decades!
Long lasting
Doesn't stain over time
Strong and durable
Having porcelain veneers fitted can be a life-changing experience, helping you to feel confident about your smile. If you would like to arrange your initial consultation and come into our clinic to see how your smile could look with the addition of porcelain veneers, contact Beyond Dental today!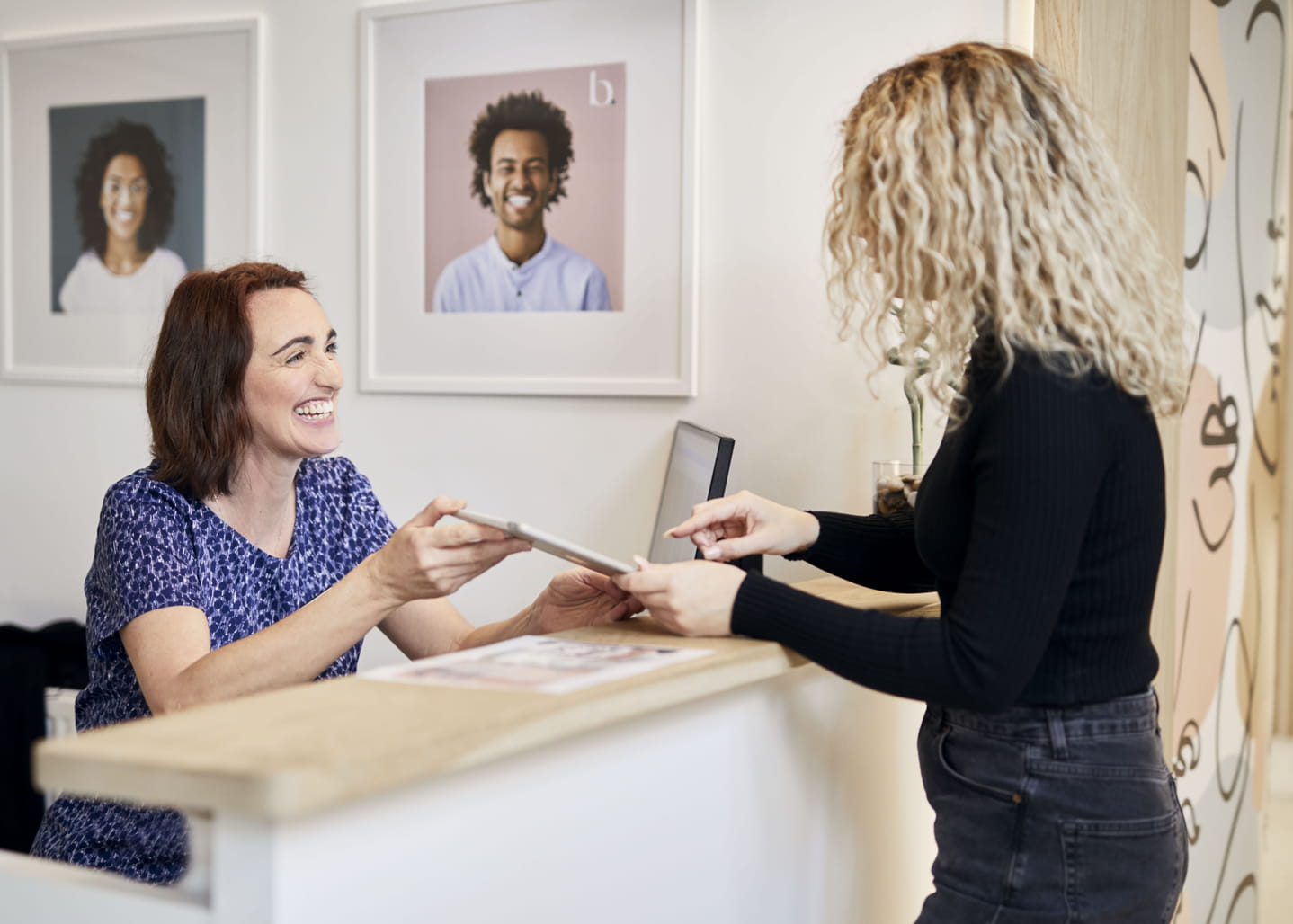 Easy To Manage Payments
Flexible Payment Plans
Break down the cost of your treatment into smaller, more manageable chunks with our flexible payment plans! Our payment plans are totally adaptable to you and your treatment plan, for example, for £1,000 of treatment, we can break this down into £30 monthly repayments, making your treatment much more affordable.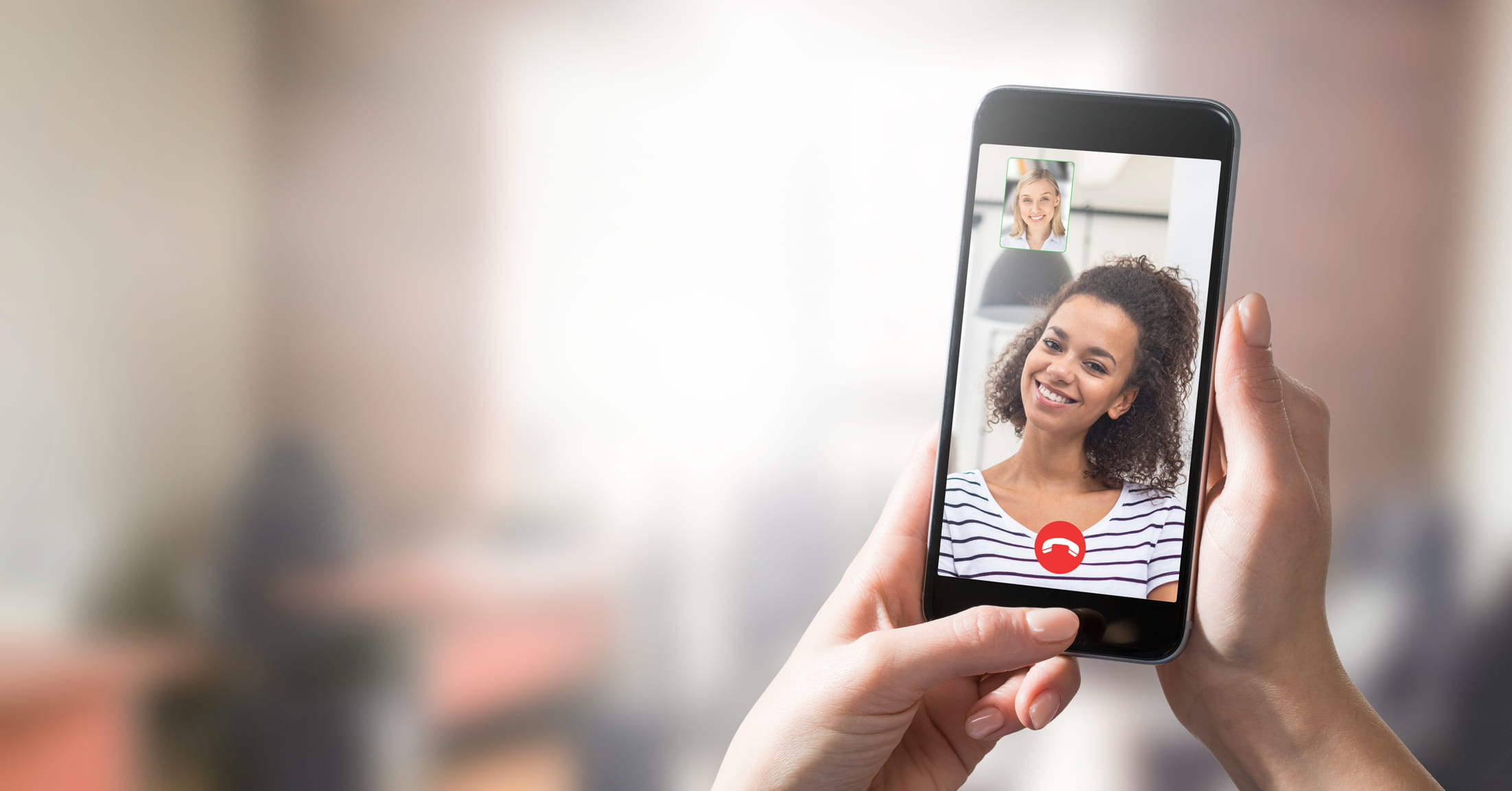 Arrange Your Virtual Consultation Today
Game-Changing Virtual Appointments
Have you got questions about one of our treatments, or are perhaps not sure which treatment might be right for you? If so, then arrange a free virtual appointment with Beyond Dental! Speak to our experts about your smile goals from the comfort of your own home today.
Book Your Appointment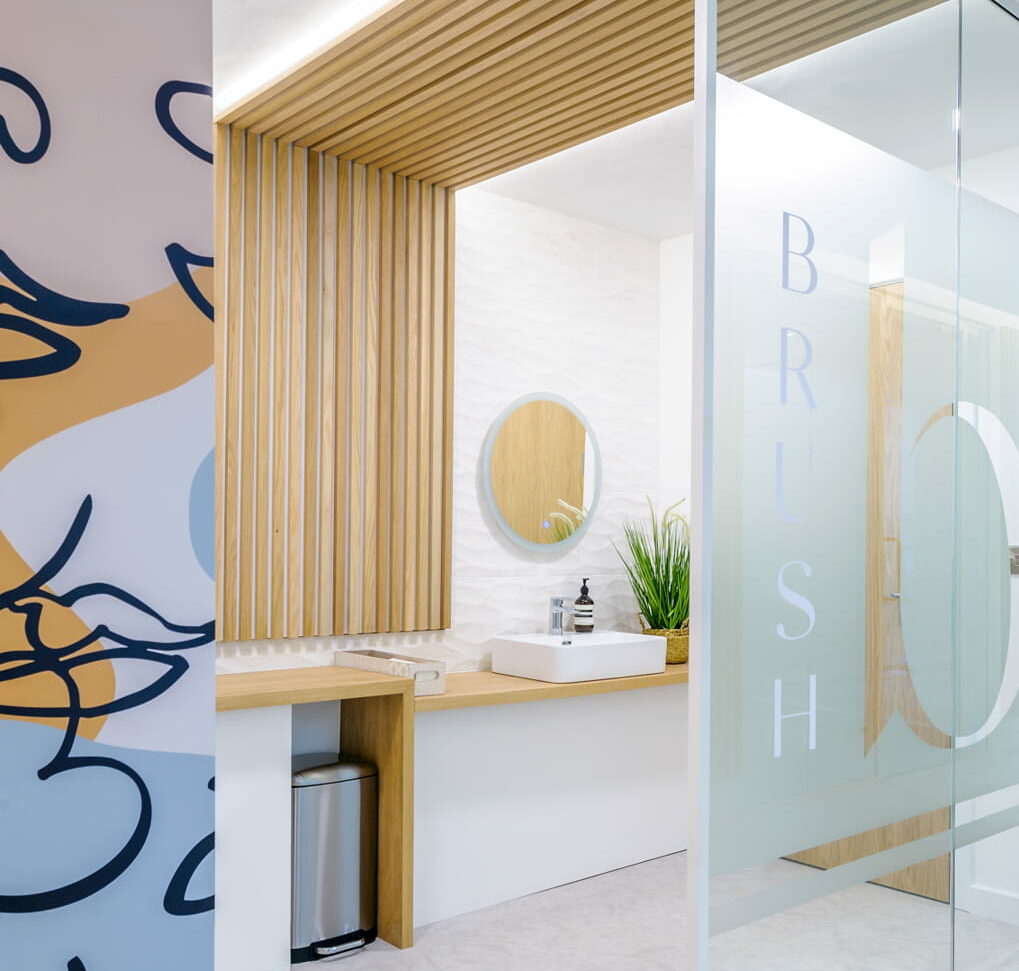 Save Money With Our Subscription
Stress-Free Dental Subscription
We like to keep things simple here at Beyond Dental, which is why we have one fantastic subscription plan available to all of our patients. For just £25 a month you will receive:
2 x yearly dental check-ups
2 x yearly dental hygiene appointments
Teeth whitening for life
10% off all general and cosmetic dental treatments
Emergency worldwide dental cover
More About Subscriptions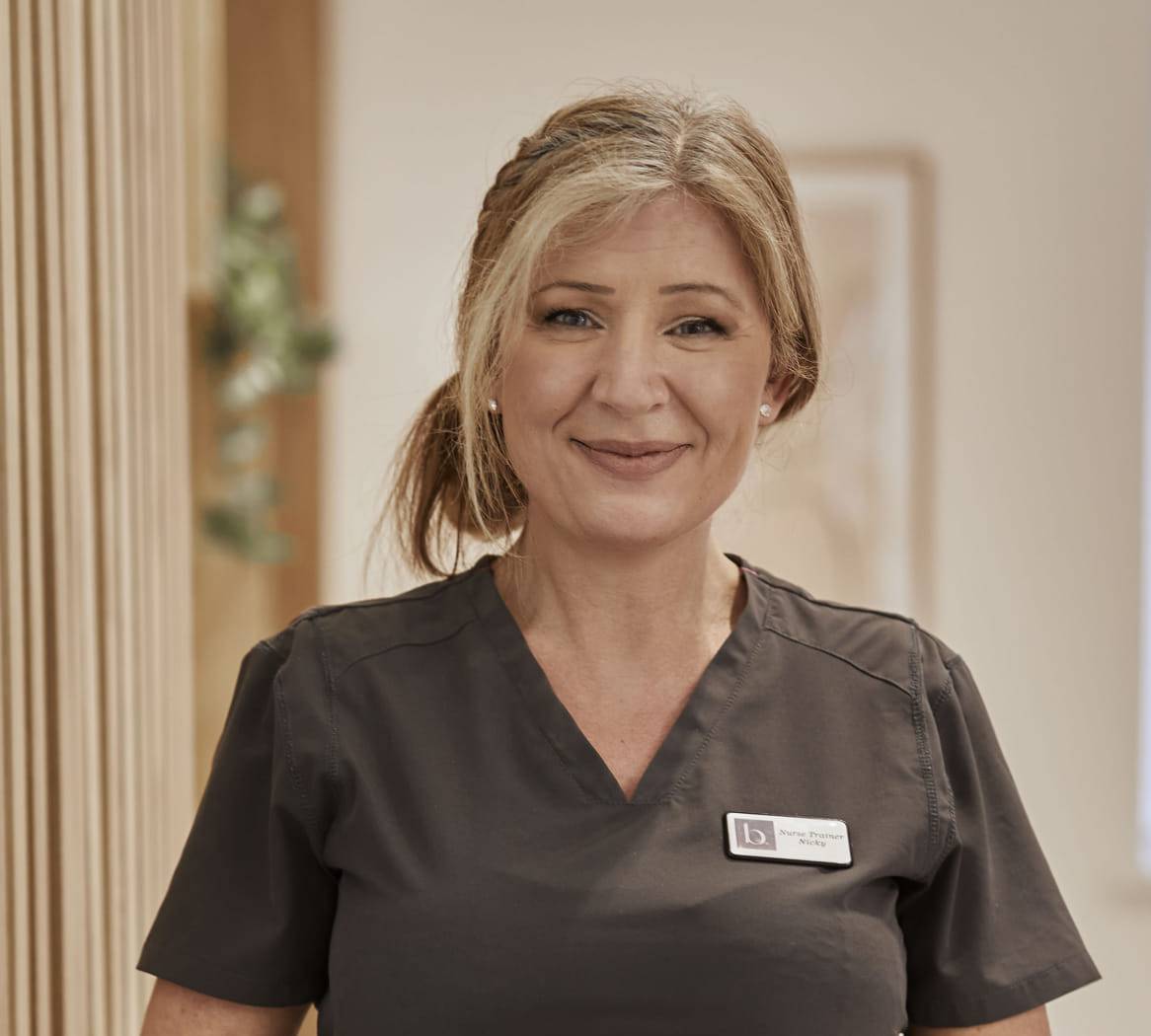 Porcelain Veneers FAQs
What Are Porcelain Veneers?
Porcelain veneers are very thin tooth-shaped shells that are placed over the front surface of your teeth to cover up cosmetic dental complaints, such as teeth staining, chips and cracks. Getting porcelain veneers is a very minimally invasive procedure and can transform your smile in little to no time, with very few appointments needed to achieve your dream smile.
How Are Porcelain Veneers Fitted?
Here at Beyond Dental, our team will ensure that your veneers are the right fit and colour for you. Before any porcelain veneers are secured to your teeth, we will customise and shape the veneers in order to achieve the right fit. Porcelain veneers should not feel out of place in your mouth and instead, should just feel like your normal teeth. Once the perfect fit has been achieved, we will fully clean and polish your natural teeth and use a technique called etching. This process very gently roughens the surface of the tooth to allow for a stronger bonding process and then a special cement is applied to veneer and placed onto the tooth.

Once your porcelain veneer is in place, your Beyond Dental dentist will then shine a light onto the veneers which activates the chemicals within the cement and allows it to harden quickly. Then, once the porcelain veneers are secured in place, your dentist will remove any excess cement, check your bite and alignment and make any final adjustments.
Do Porcelain Veneers Ruin Your Teeth?
We've all seen the stories in the news of porcelain veneer treatment gone wrong and, whilst some permanent changes are made to your natural teeth, these changes are very minimal. We strive to remove just ½ millimetre of enamel from your natural teeth, so these changes aren't drastic, but they are permanent. The porcelain veneer treatment itself doesn't damage your teeth and, so long as you properly care for your teeth following treatment, there should be no damage caused.
How Long Do Porcelain Veneers Last?
Porcelain veneers are a long-lasting smile altering treatment, but they will need replacing in the future. Porcelain veneers typically last anywhere between 7 and 15 years, however, the better you care for them, the longer they will last. Porcelain veneers are not likely to fall away from your natural tooth, crack or break but to minimise your risk of this happening, you should avoid things such as biting your nails, chewing on hard objects such as pencils, nails or ice or putting too much pressure on your teeth.
How To Look After Porcelain Veneers
Porcelain veneers do not require any special care following treatment, but you should continue to follow a good oral hygiene routine. This includes brushing, flossing and rinsing with mouthwash as you usually would. Whilst porcelain veneers should be resistant to staining, here at Beyond Dental, we will recommend that you avoid food and drink that could potentially discolour the porcelain material such as red wine, tea, coffee, beetroot and tomato-based products.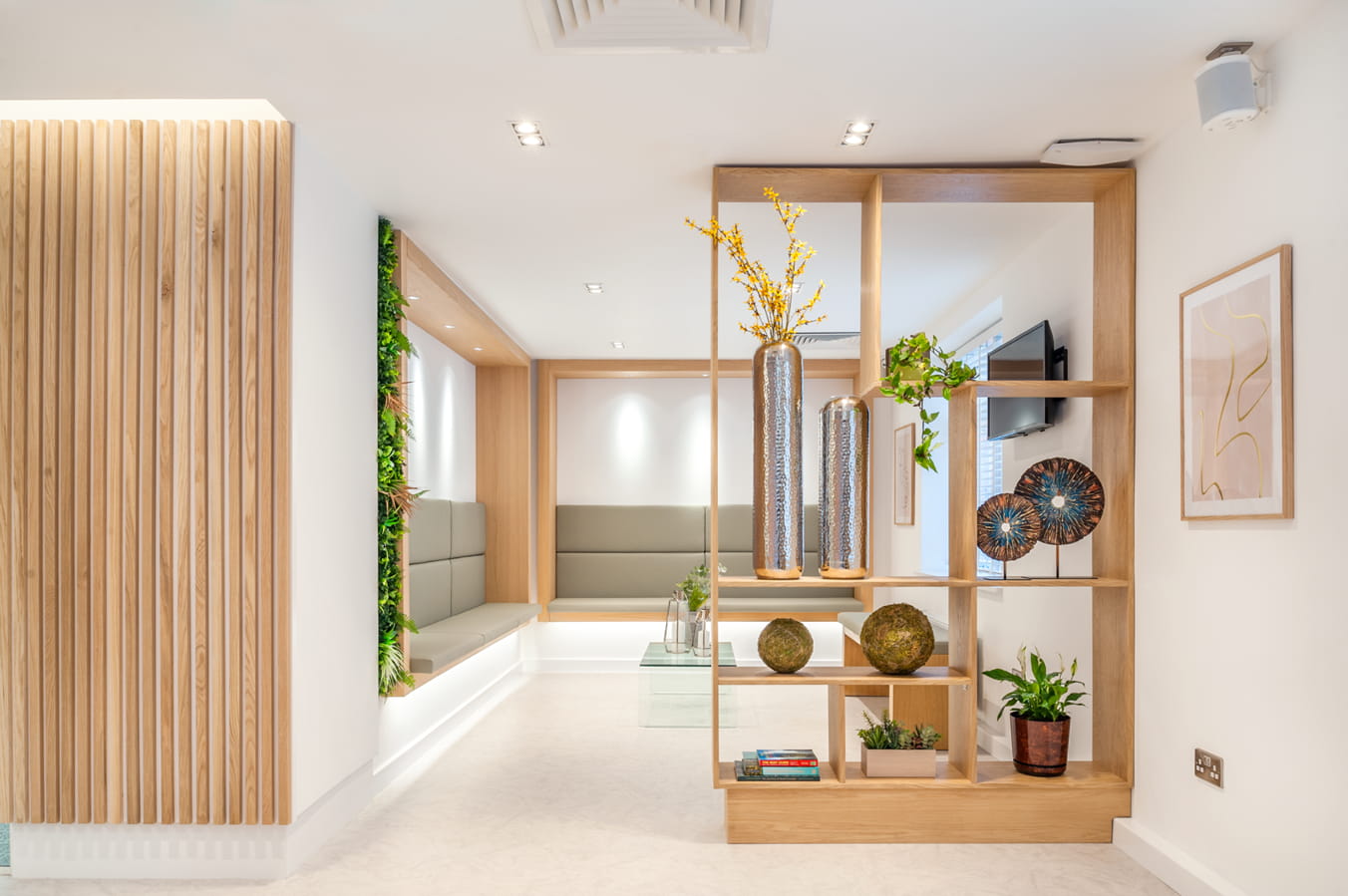 Leamington Spa – Reception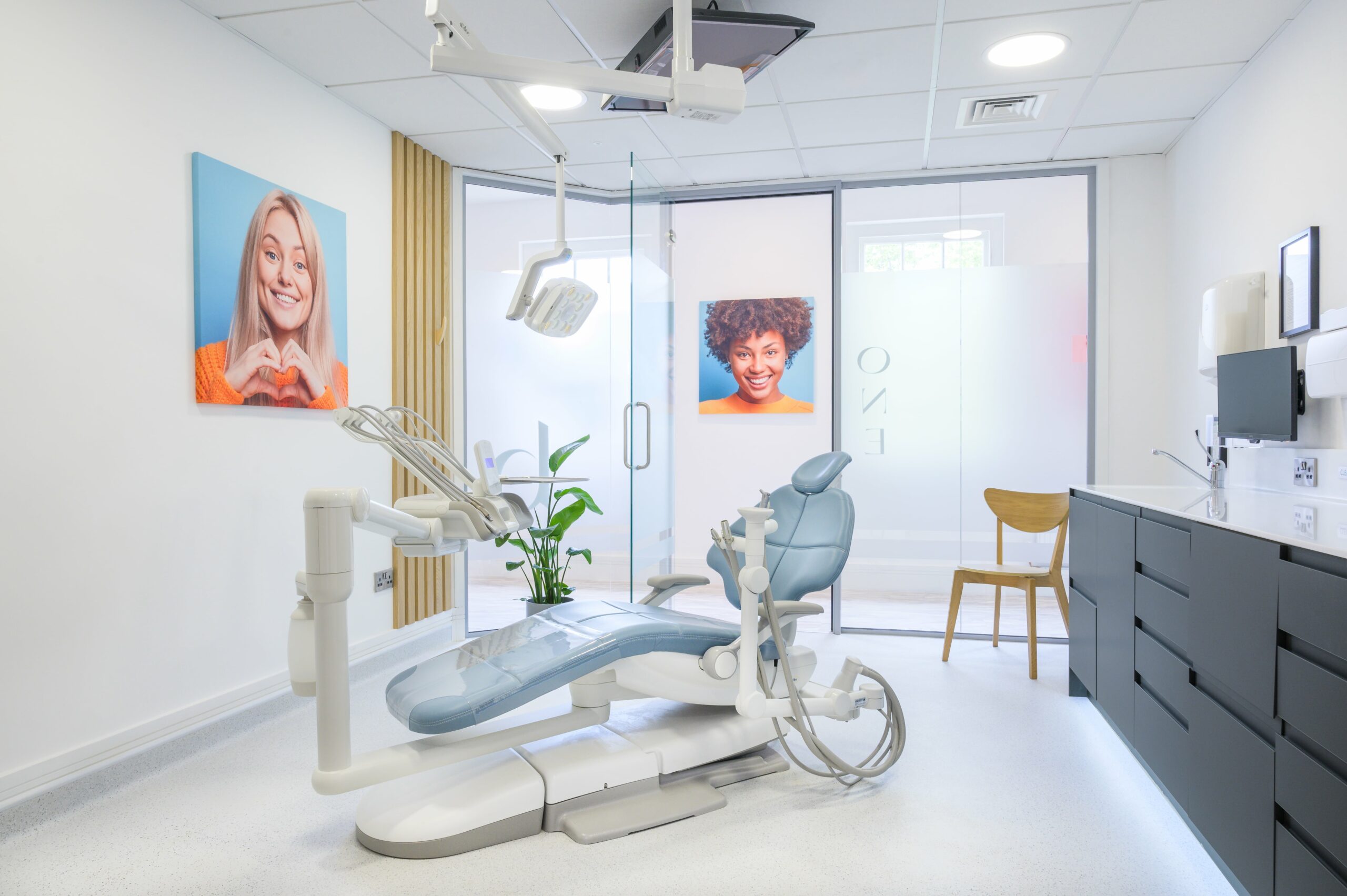 Solihull – Dental surgery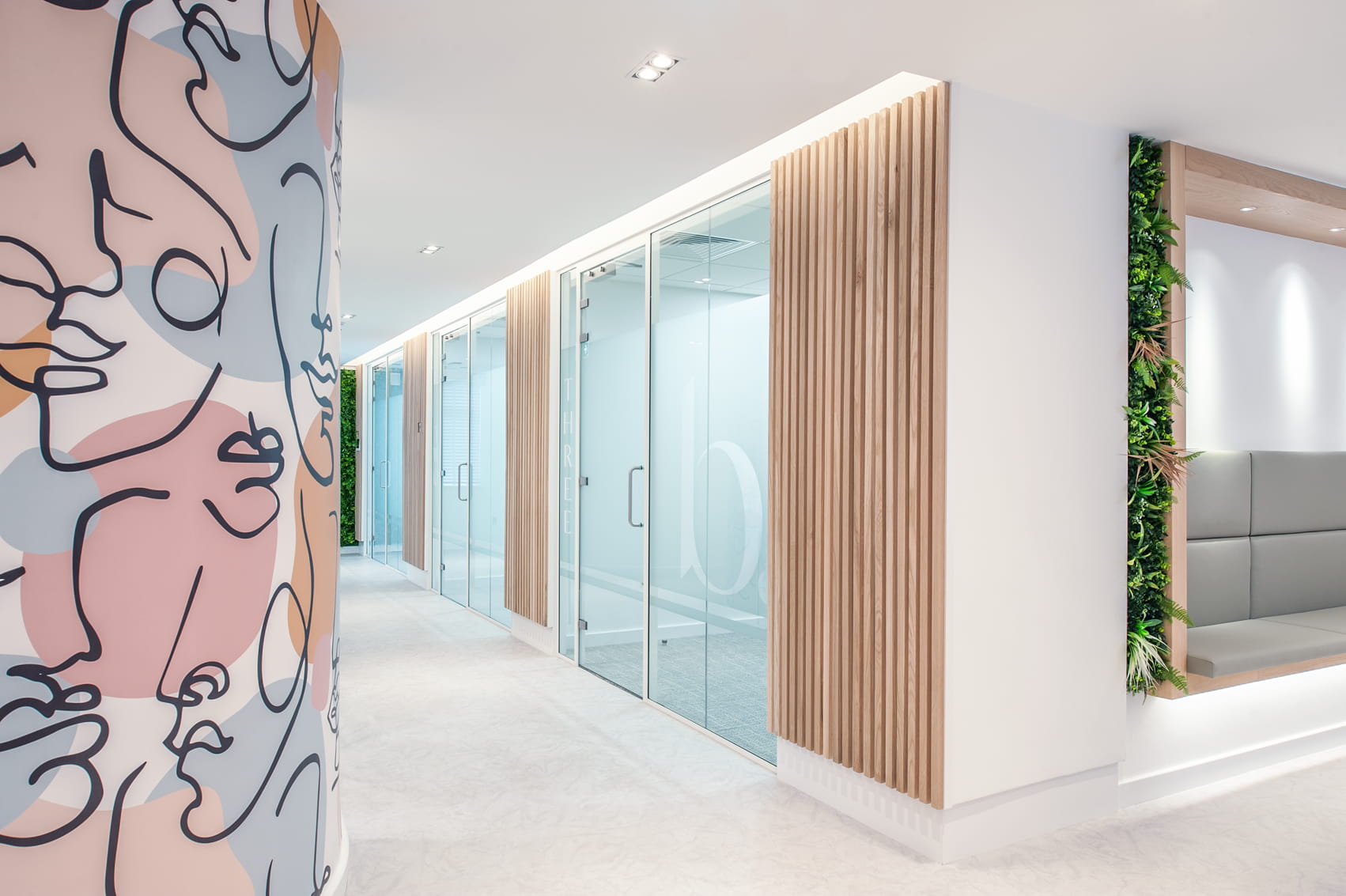 Leamington Spa – Dental Surgeries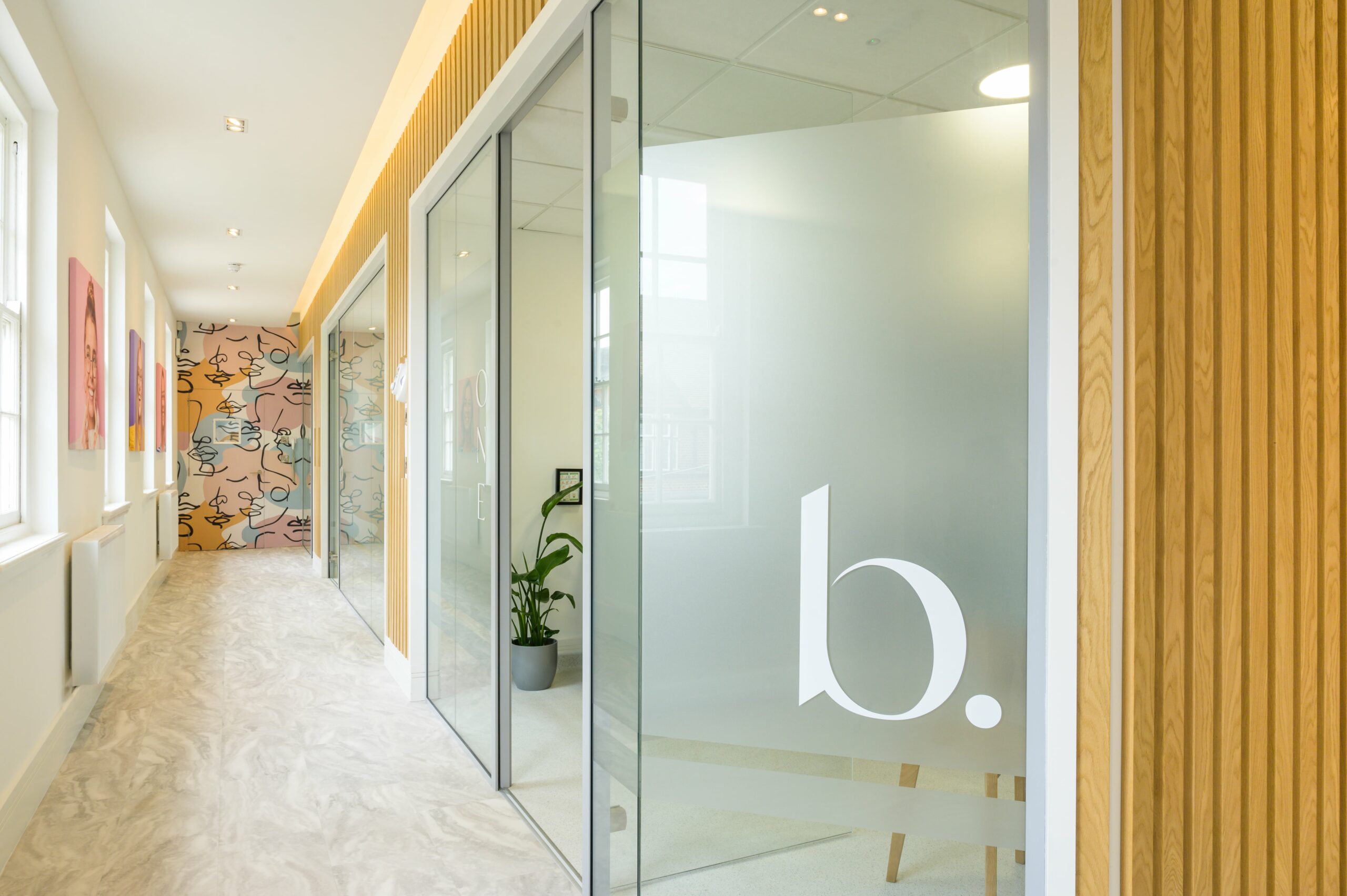 Milton Keynes – Reception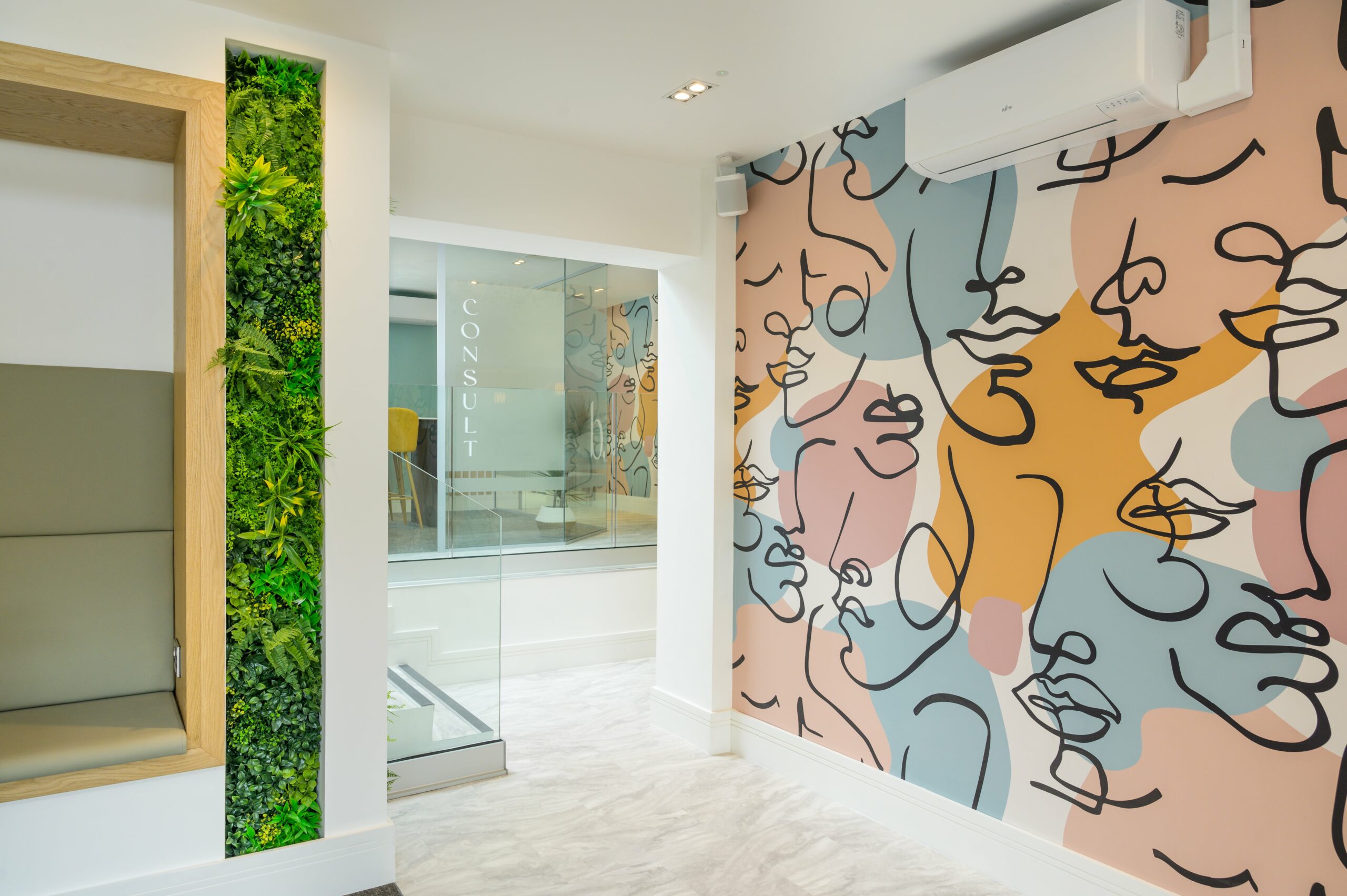 Other Cosmetic Dentistry Treatments
Meet the Beyond Dental Team
Start Your Beyond Dental Journey
Book Your Consultation Today!
If you've heard all that you need to hear and are ready to start your Beyond Dental journey, then get in touch with us today to arrange your same-day consultation!
Book Your Consultation