General Dentistry
Dentist Checkup
Looking for a forward-thinking, state of the art clinic for your dentist check ups? Well, you're in the right place.
Arrange a Dental Check Up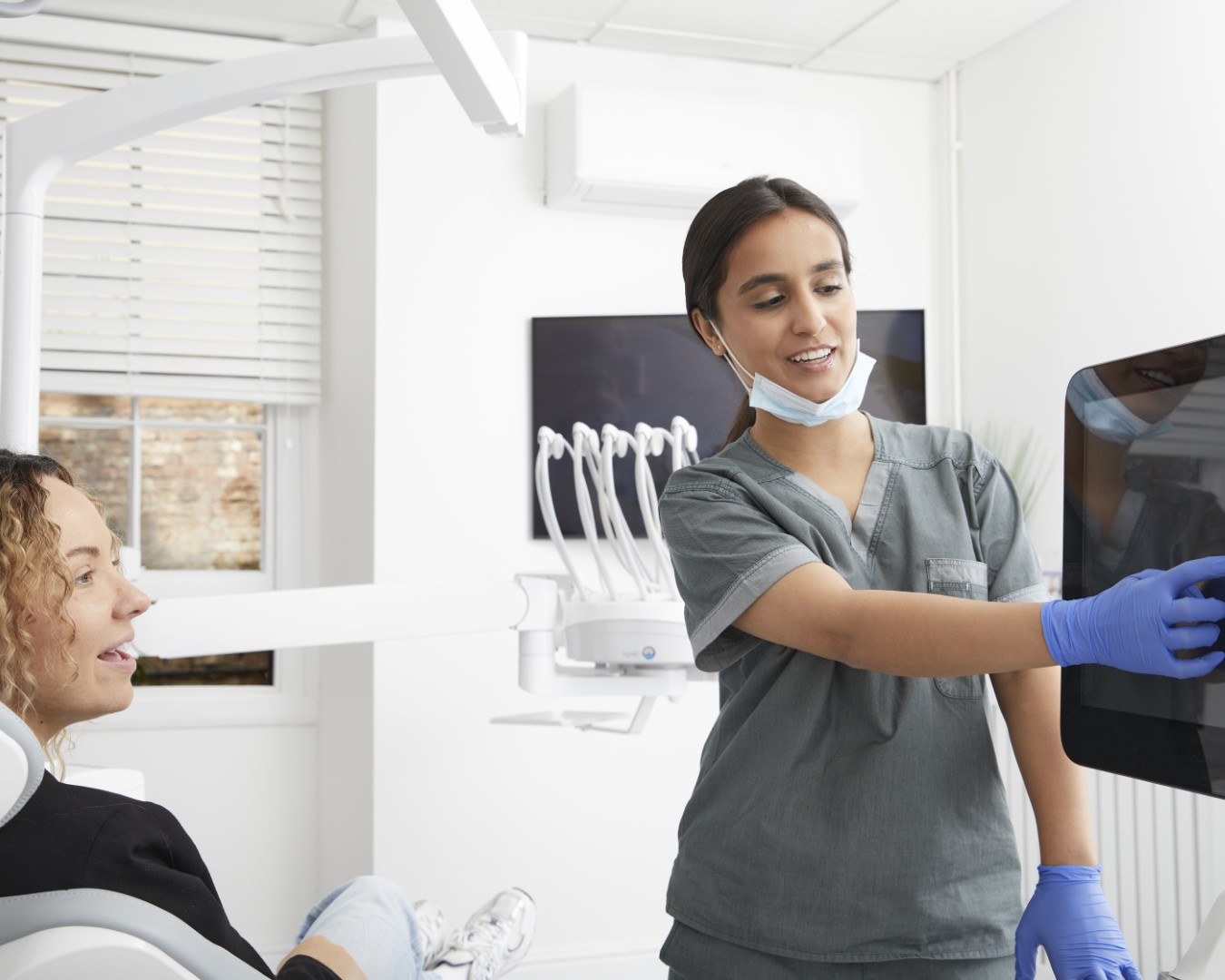 We've Flipped the Switch on Dentistry
Enquire About Your Routine Dentist Check Up
Routine dental check ups often get a bad reputation for being a chore. They're usually dull and dreary and you often leave with more issues than you went in with. At Beyond Dental, we've flipped the switch on dentistry to offer a completely new experience. Luxurious clinics that you can fully relax in. Up to date technology. Simple online bookings. Exceptionally thorough check ups. Manageable monthly payment plans. Need we go on?

We've listened to suggestions from thousands of patients to deliver exactly what you are looking for. Get ready to experience dentistry as it should be with Beyond Dental.
Book Your Dental Check Up Today
Putting Smiles on our Patient's Faces
I found beyond dental to be very welcoming. They explained all treatments clearly. And made me feel at ease. Being a nervous patient. I would recommend this dental practice
Wow! Fabulous dentist! Just registered myself and my two children after reading reviews. Went for our new patient check today. We're all nervous patients and have avoided the denist too long but the AMAZING team put us all at ease! The surgery, ethos and service are outstanding.
Calm environment and the receptionist is friendly. She sits with you to go through your introduction and asks if you have any concerns or worries. Dentist is very informative including showing you a 3D scan of your mouth. There is a screen on the ceiling so you can watch TV to distract you. It's not often you can say going to the dentist is a pleasant experience, but this really is.
What a fabulous dentists! Such a relaxing atmosphere and the staff are all so friendly. I especially love the brush stop where I brushed my teeth before I went in to see the dentist. As a busy mum of 3 this is such a handy thing to have and something I've never seen before. Now I've found Beyond Dental I wouldn't go anywhere else.
What an absolute gem this place is! They have made this the most enjoyable visit to a dentist I've ever experienced. From the "brush stop" which is gorgeous and lets you brush your teeth before your appointment, to the beautiful green walls it is something to experience. I've never been excited to go back to the dentist before, but I am now!
Why Are Routine Dentist Check Ups So Important?
Preventing issues rather than fixing issues is always far better, so keeping up with your routine dental check ups is important for both your oral and general health.
During your dentist check up, you can sit back and relax in our one of a kind clinic.
One of our dentists will examine your teeth, mouth, tongue and gums to make sure everything is as healthy as can be.
Certain problems with the mouth can indicate other health issues, such as mouth cancer or general diseases, which our team are experts in identifying.
We will occasionally take x-rays of the mouth to identify any issues deeper down, such as decay or bone loss. You may also be referred to our hygienist to remove plaque build-up following your routine dental check up, if necessary.
We can keep an eye on everything and identify where intervention may be needed early on to help you maintain that healthy smile. Even if you feel like there is nothing wrong with your teeth, we might spot something that you can't pick up on.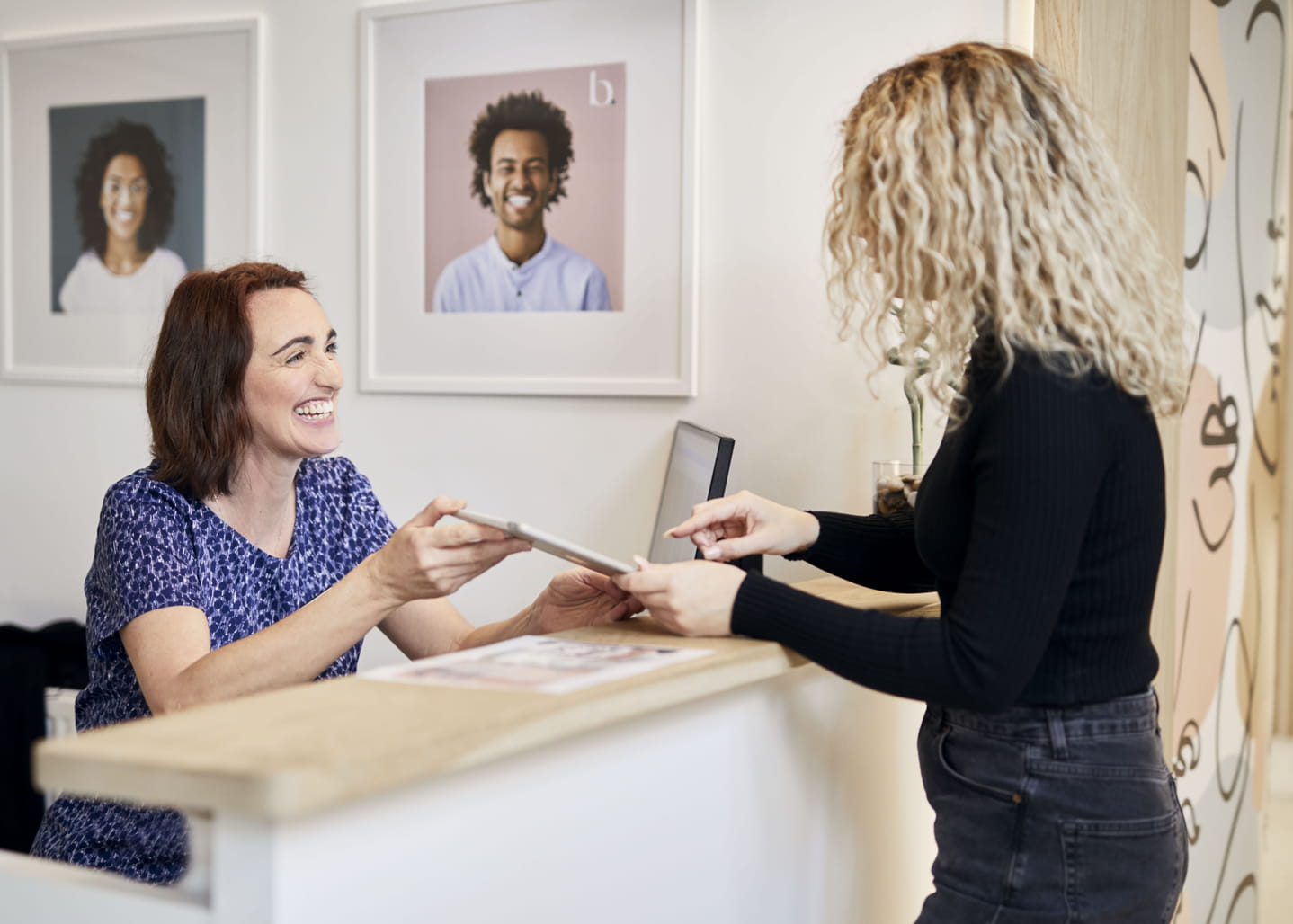 Looking After Your Oral Health
Help and Advice For at Home
We will also give you advice on how you can make improvements to your oral health based on the check up, such as changes to the products you use, how you brush or your overall oral hygiene. We will occasionally take x-rays of the mouth to identify any issues deeper down, such as decay or bone loss. You may also be referred to our hygienist to remove plaque build-up following your routine dental check up, if necessary.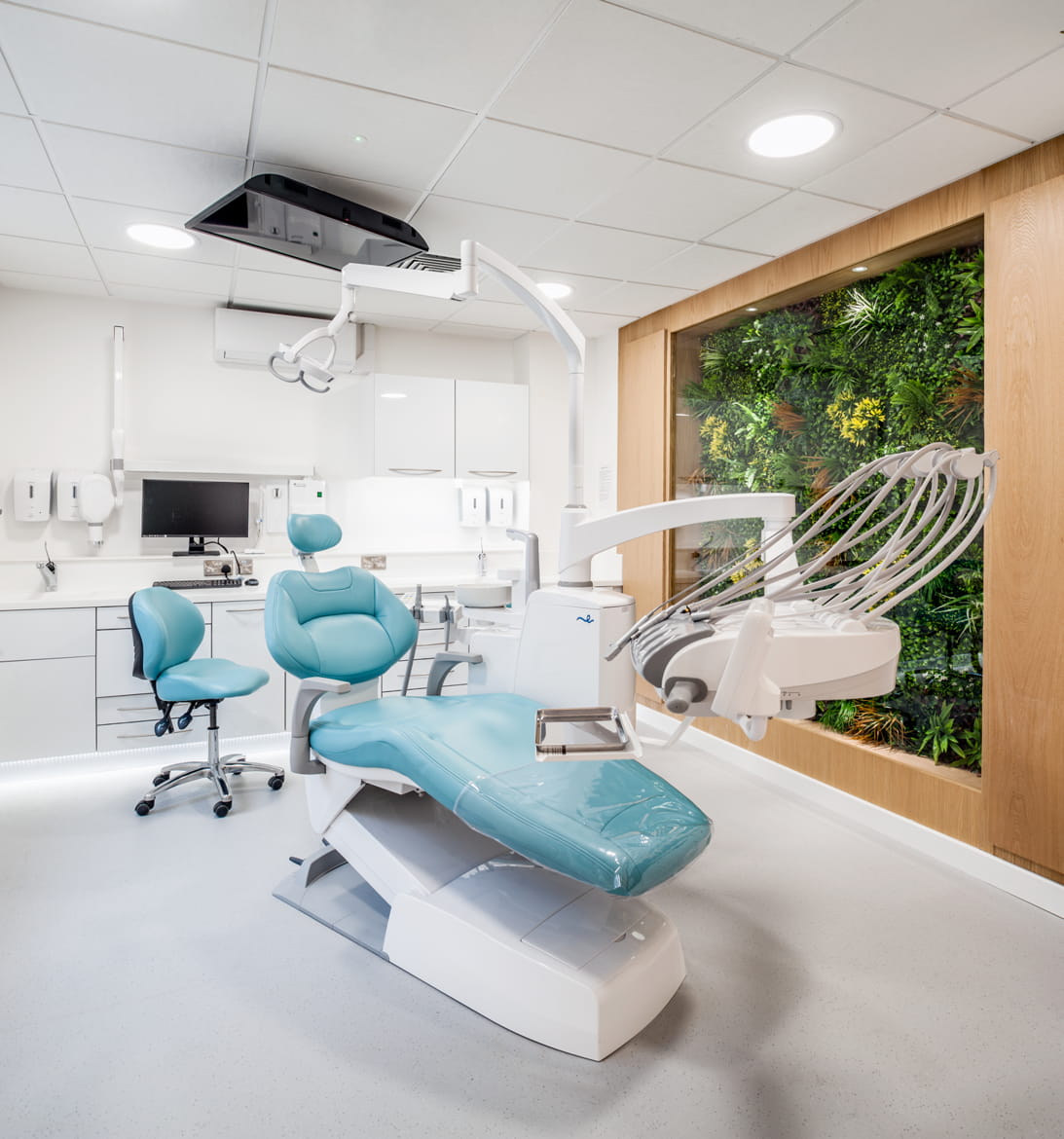 Worry-Free Treatments
Next Steps Following Your Dental Check Up
If any problems are identified during your dentist check up, our team will recommend the best steps moving forward to make sure that issues are rectified as soon as possible. In the case that you need further treatment, you have nothing to worry about. We have invested heavily in the latest dental technology to make your entire experience as efficient and comfortable as possible. Say goodbye to noisy dental drills for good!
Book Your Dental Check up Today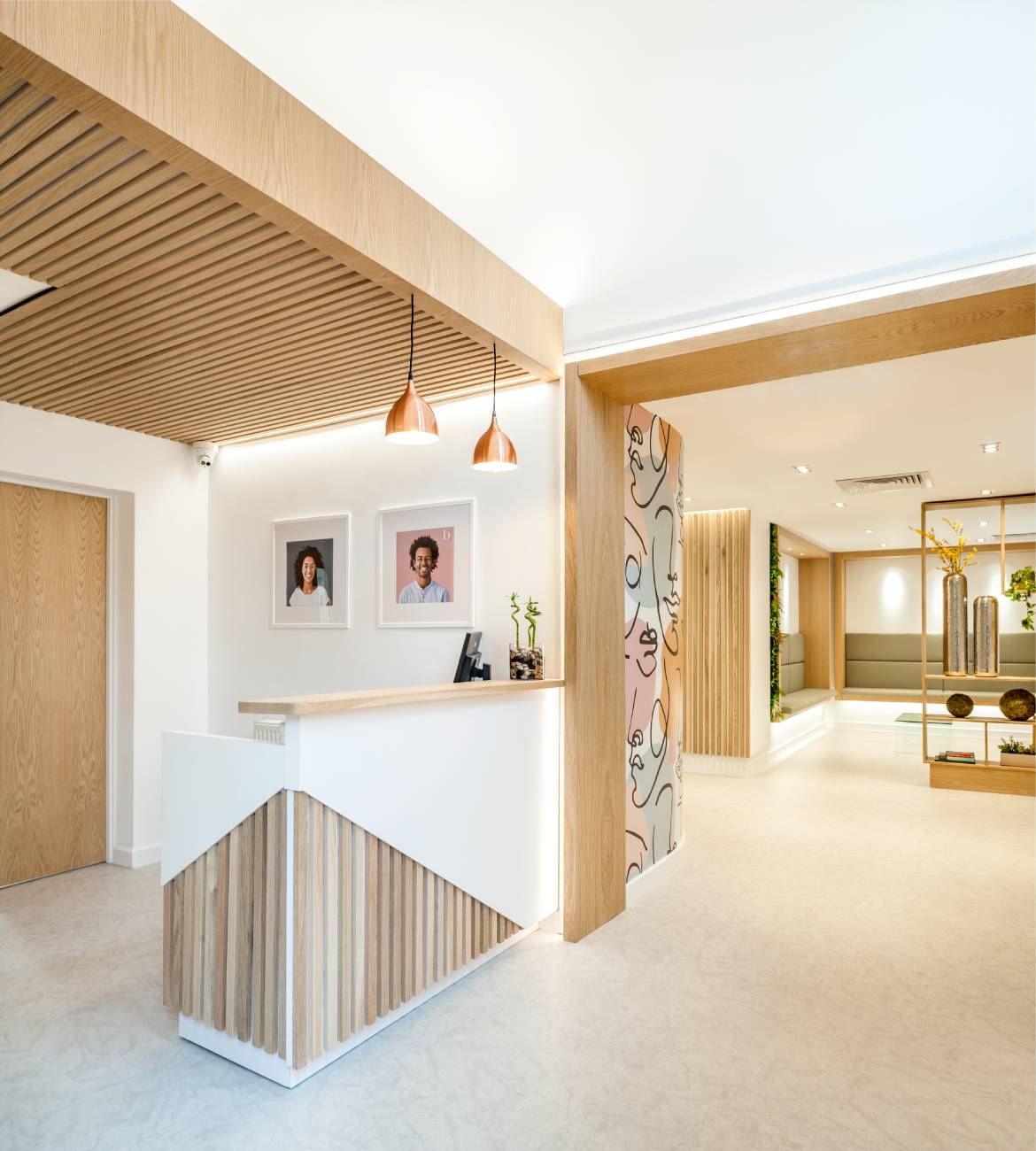 Save money on your dental essentials
Streets-Free Subscription Plan
We like to keep things simple here at Beyond Dental, which is why we have one fantastic subscription plan available to all of our patients. For just £25 a month you will receive:
2 x yearly dental check-ups
2 x yearly dental hygiene appointments
Teeth whitening for life
10% off all general and cosmetic dental treatments
Emergency worldwide dental cover
More About Our Subscription Plan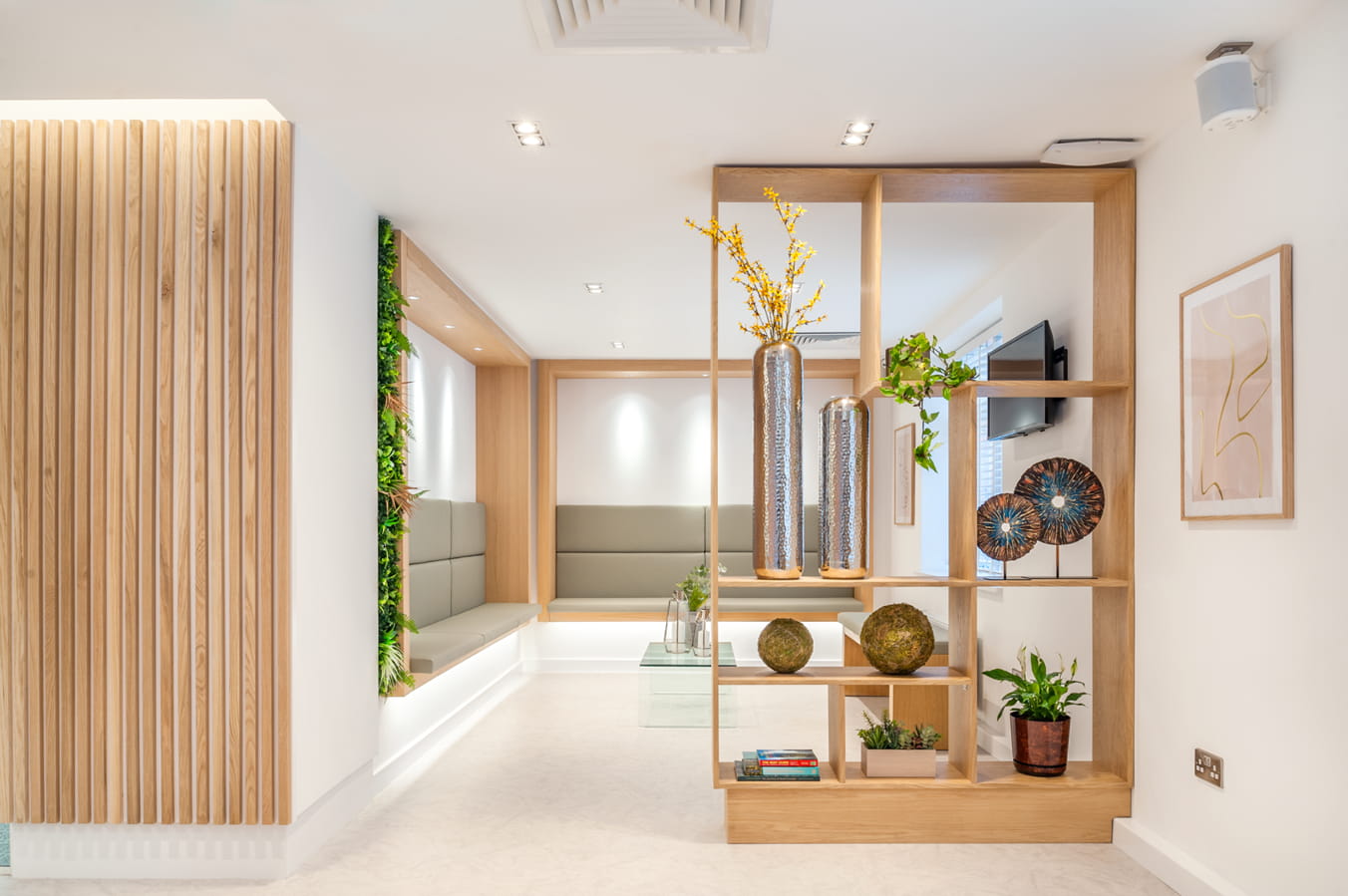 Leamington Spa – Reception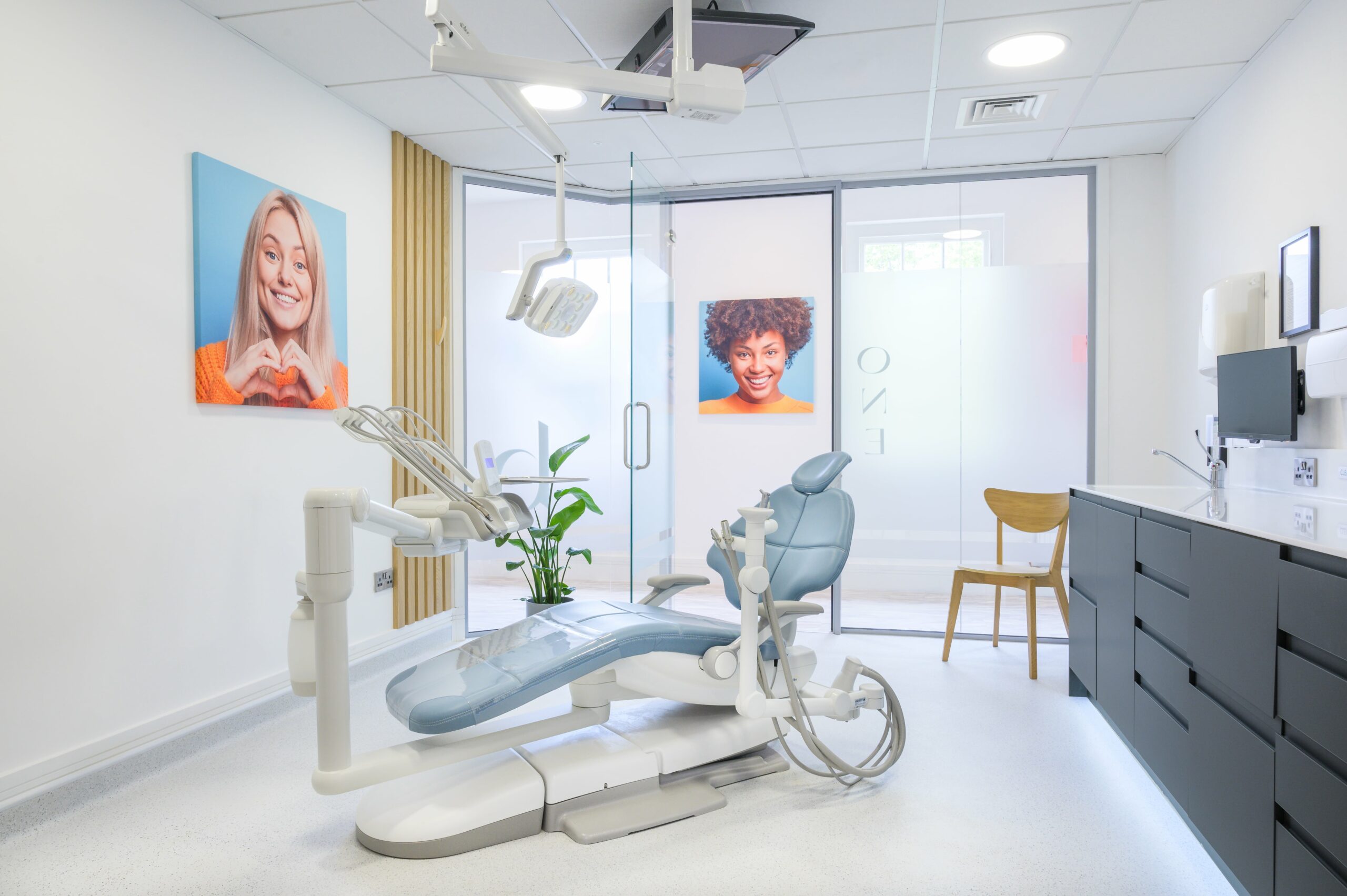 Solihull – Dental surgery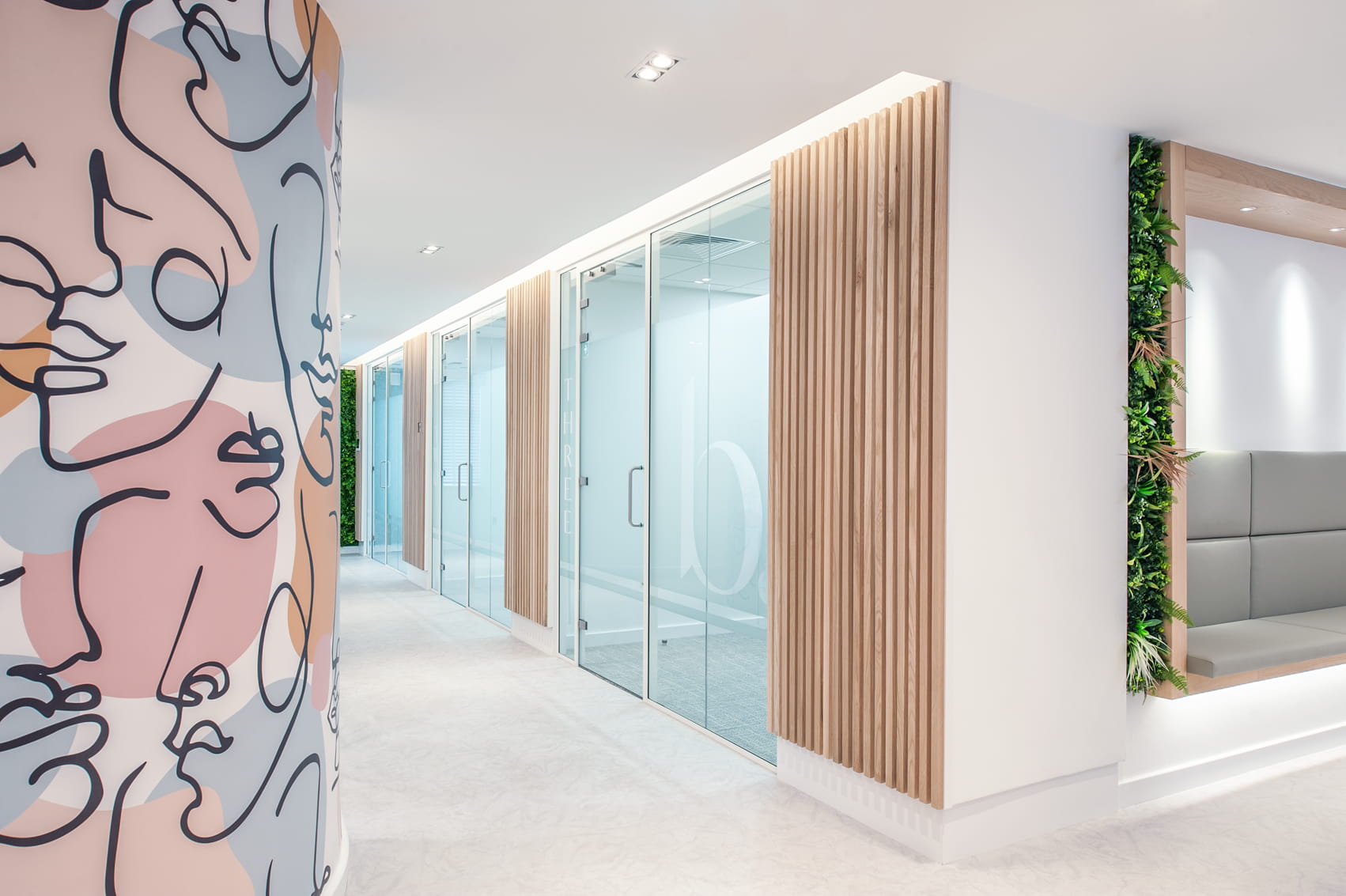 Leamington Spa – Dental Surgeries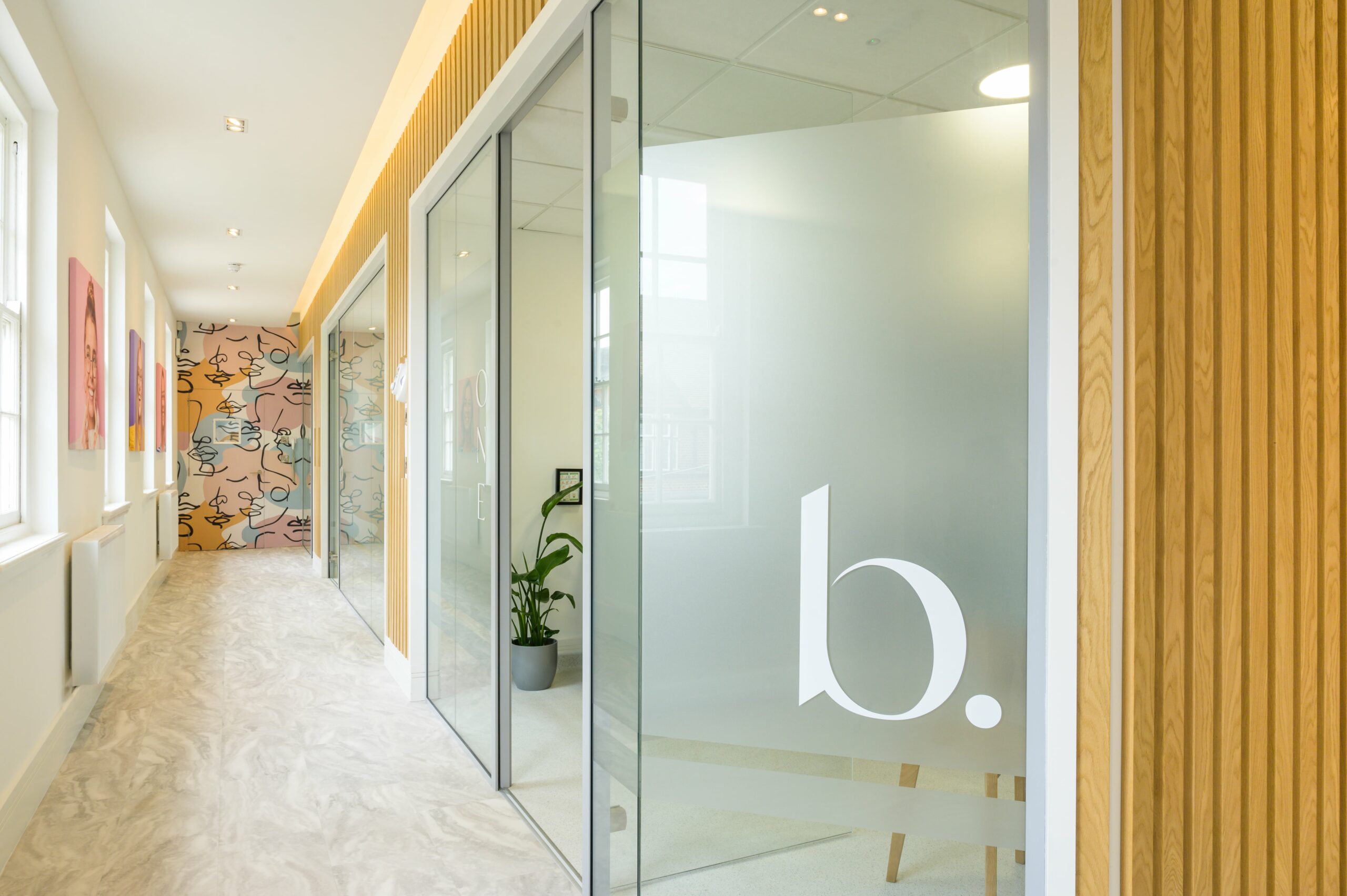 Milton Keynes – Reception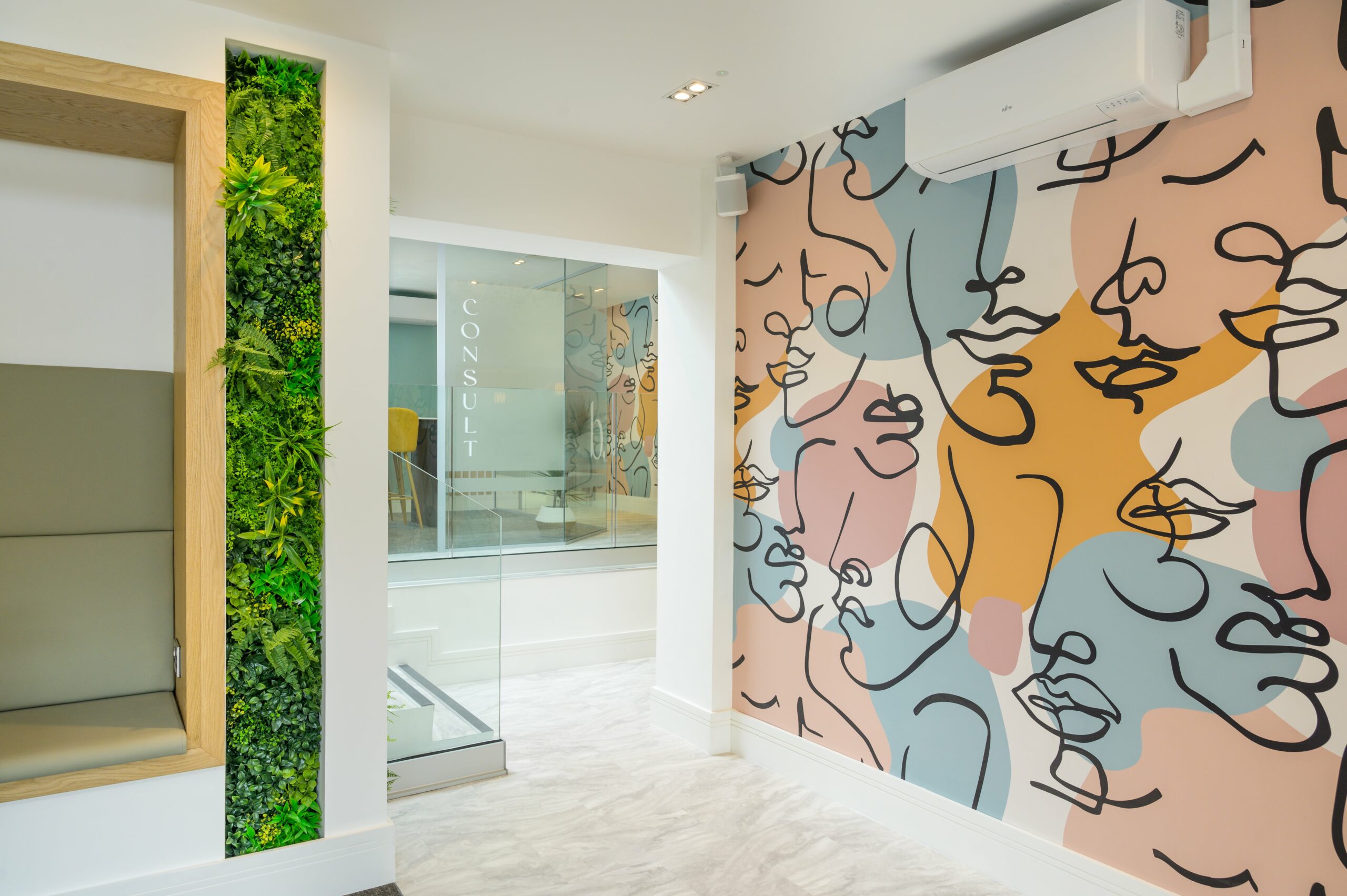 Other General Dentistry Treatments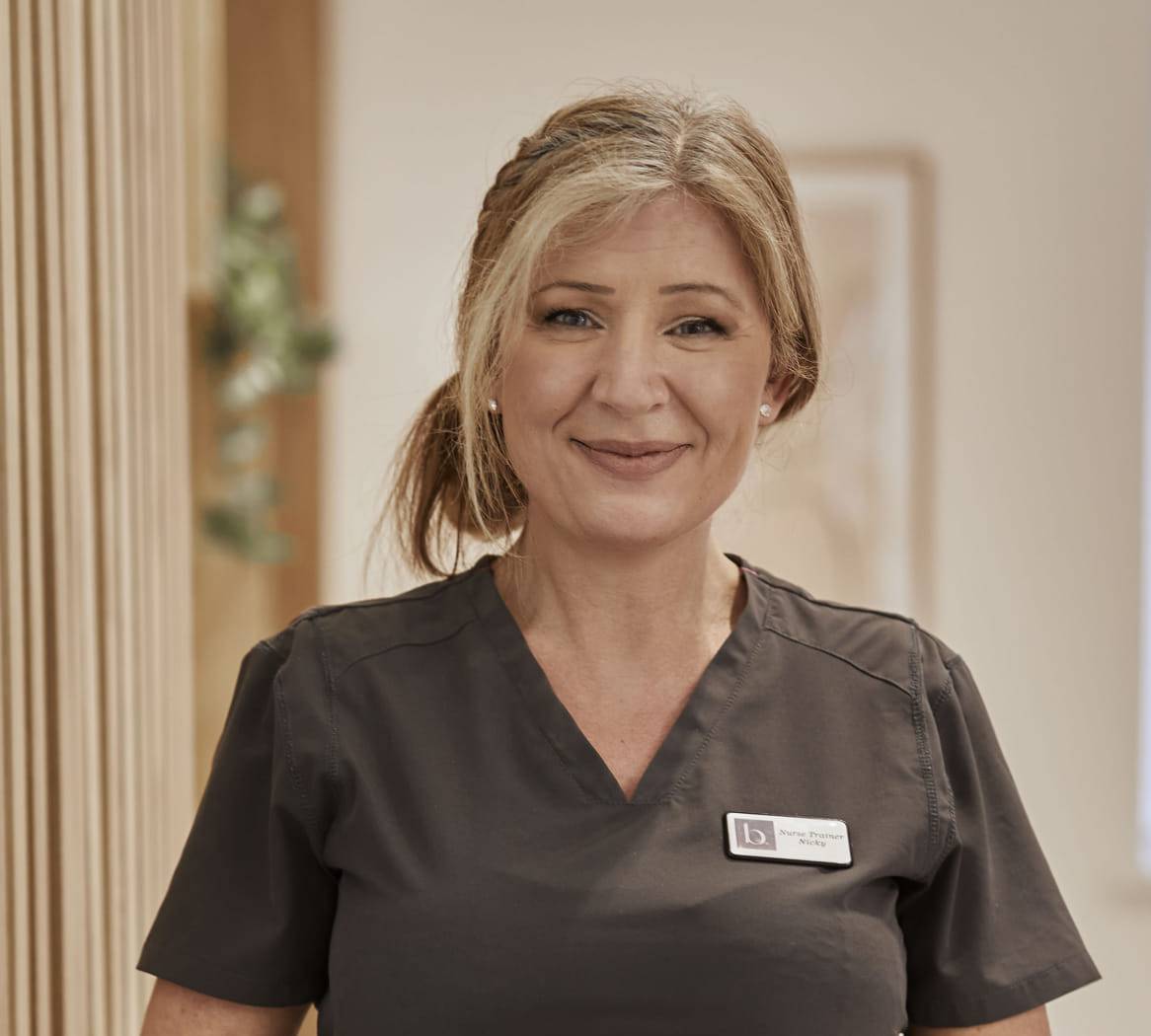 Dental Checkup FAQs
What Is A Routine Dental Check Up?
A routine dental check up is an appointment with your dentist that allows them to examine the mouth and to make sure your teeth and gums are healthy. You should have a routine dental check up every 6 months to make sure any issues are identified early and treatment can begin. Dentists don't just look at your teeth, but the overall health of the mouth. There are so many problems that you might not notice, so seeing your dentist for a regular appointment will work as a preventative measure or to deal with any problems early.
What Happens At A Dentist Check Up?
During your dentist check up, your dentist should examine your teeth, gums and mouth. They will be able to establish any problems and create a treatment plan to rectify the issue. They should also talk about your general health and any issues you might have experienced in your day to day life that again, might indicate a problem.

Your dentist will also give you advice on how you can maintain your oral health in your everyday life, from diet and smoking to teeth cleaning habits. It is always advised to book in your next check up during your visit!
How Much Does A Dentist Check Up Cost?
The cost of a dentist check up can differ depending on the patient. After an introductory call with one of our experts, you will receive information on pricing. With our interest-free payment plans, all of our services are accessible financially.
How Long Does A Dentist Check Up Take?
The benefit of going for a private dentist check up is that they have the time to complete a more thorough check of your teeth, mouth and gums. However, this still only takes around 20 minutes, making it easy to fit into your routine a couple of times a year! We would advise having an appointment with a hygienist twice a year at the same time you come for your dentist check up, so if this is the case, your visit will take around an hour in total.
How Often Do You Need A Dental Check Up?
We would recommend that you come to see us for a dental check up twice a year, as this is often enough for our team of dentists to be able to identify and treat any problems early on. If there are any problems, it might be suggested by your dentist that you visit slightly more frequently until it has been resolved.
Beyond Dental
Ready To Get Started?
Contact the Beyond Dental Team Today!
Book Your Dental Check up Today
Flexible payment options and easy to manage appointments