Milton Keynes
Orthodontics and Teeth Straightening in Milton Keynes
At Beyond Dental, we are proud to offer a wide range of teeth straightening treatments in Milton Keynes to help you achieve a straight and healthy smile! As a private dentist, we are able to offer different treatments to suit your budget, extent of movement required and also your lifestyle, to make sure we find the right choice for you. Get ready to achieve a smile you're proud of!
Arrange Your Consultation For Teeth Straightening in Milton Keynes
What our patients think
1,300 reviews from satisfied customers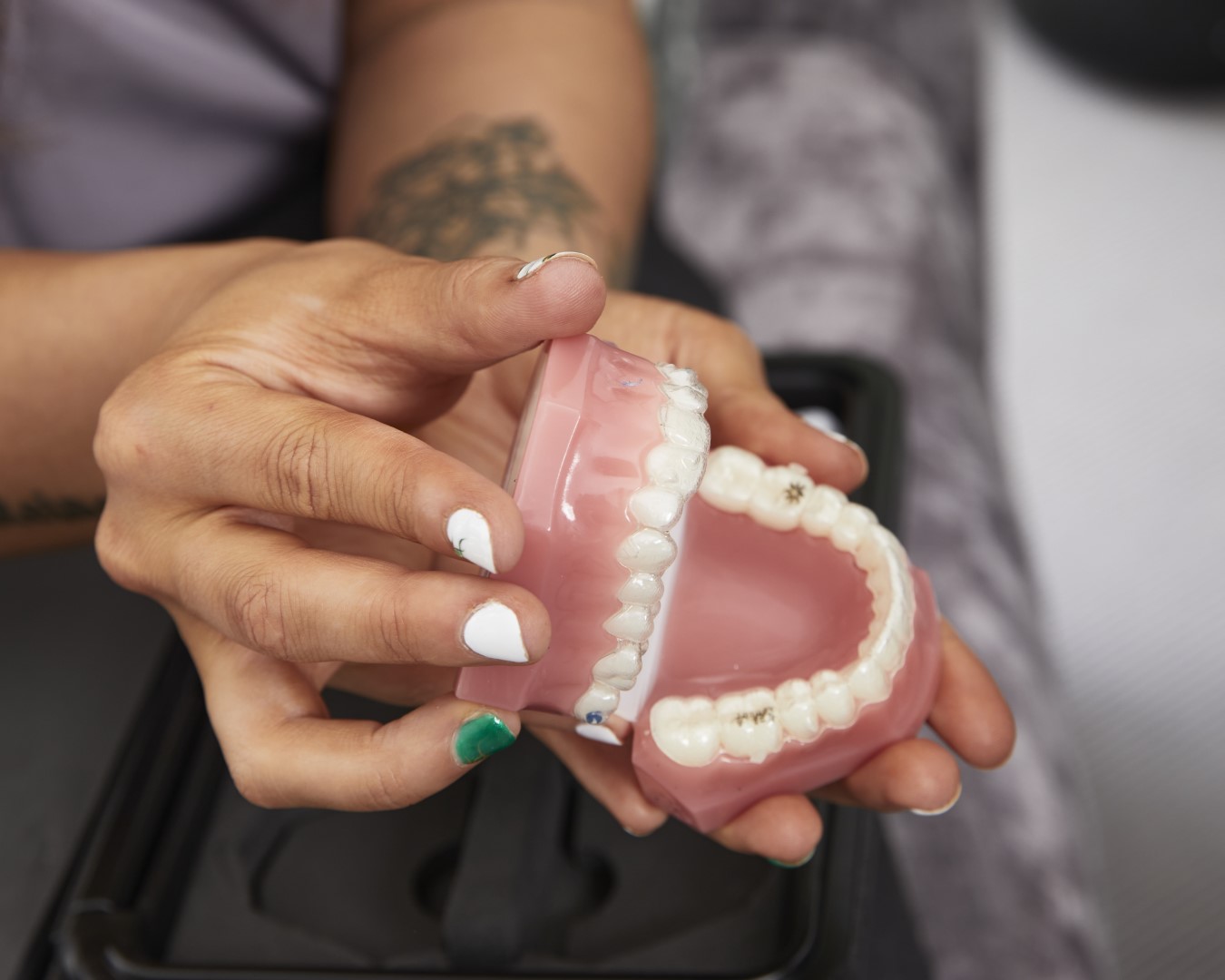 Key Features of Teeth Straightening
Personalised treatment plans to suit your lifestyle.
Straighter teeth in as little as 3 months.
We use advanced dental technology to ensure your treatment provides amazing results.
Get 10% discount when you join our subscription plan
Putting Smiles On Our Patient's Faces
I found beyond dental to be very welcoming. They explained all treatments clearly. And made me feel at ease. Being a nervous patient. I would recommend this dental practice
Wow! Fabulous dentist! Just registered myself and my two children after reading reviews. Went for our new patient check today. We're all nervous patients and have avoided the denist too long but the AMAZING team put us all at ease! The surgery, ethos and service are outstanding.
Calm environment and the receptionist is friendly. She sits with you to go through your introduction and asks if you have any concerns or worries. Dentist is very informative including showing you a 3D scan of your mouth. There is a screen on the ceiling so you can watch TV to distract you. It's not often you can say going to the dentist is a pleasant experience, but this really is.
What a fabulous dentists! Such a relaxing atmosphere and the staff are all so friendly. I especially love the brush stop where I brushed my teeth before I went in to see the dentist. As a busy mum of 3 this is such a handy thing to have and something I've never seen before. Now I've found Beyond Dental I wouldn't go anywhere else.
What an absolute gem this place is! They have made this the most enjoyable visit to a dentist I've ever experienced. From the "brush stop" which is gorgeous and lets you brush your teeth before your appointment, to the beautiful green walls it is something to experience. I've never been excited to go back to the dentist before, but I am now!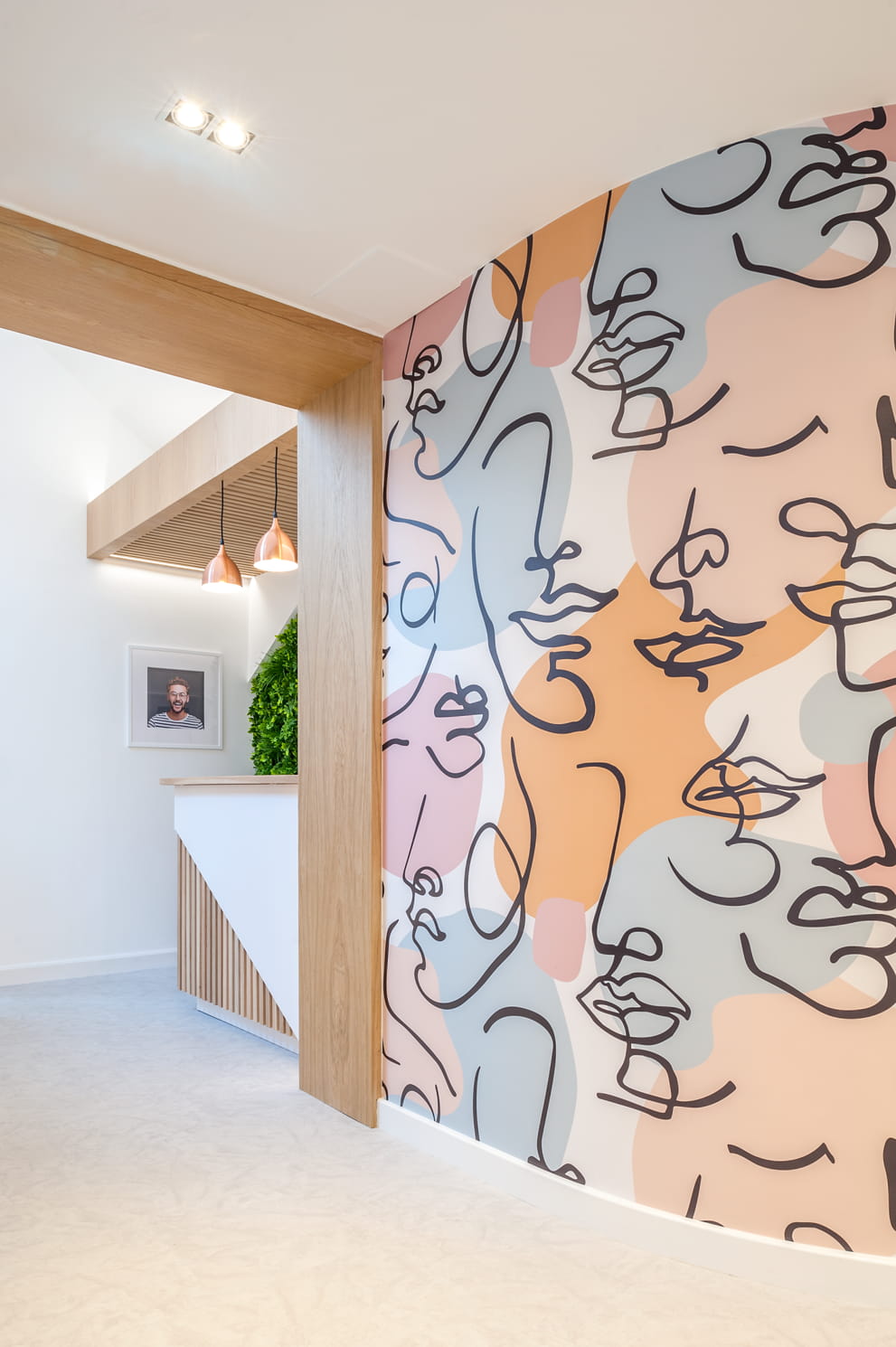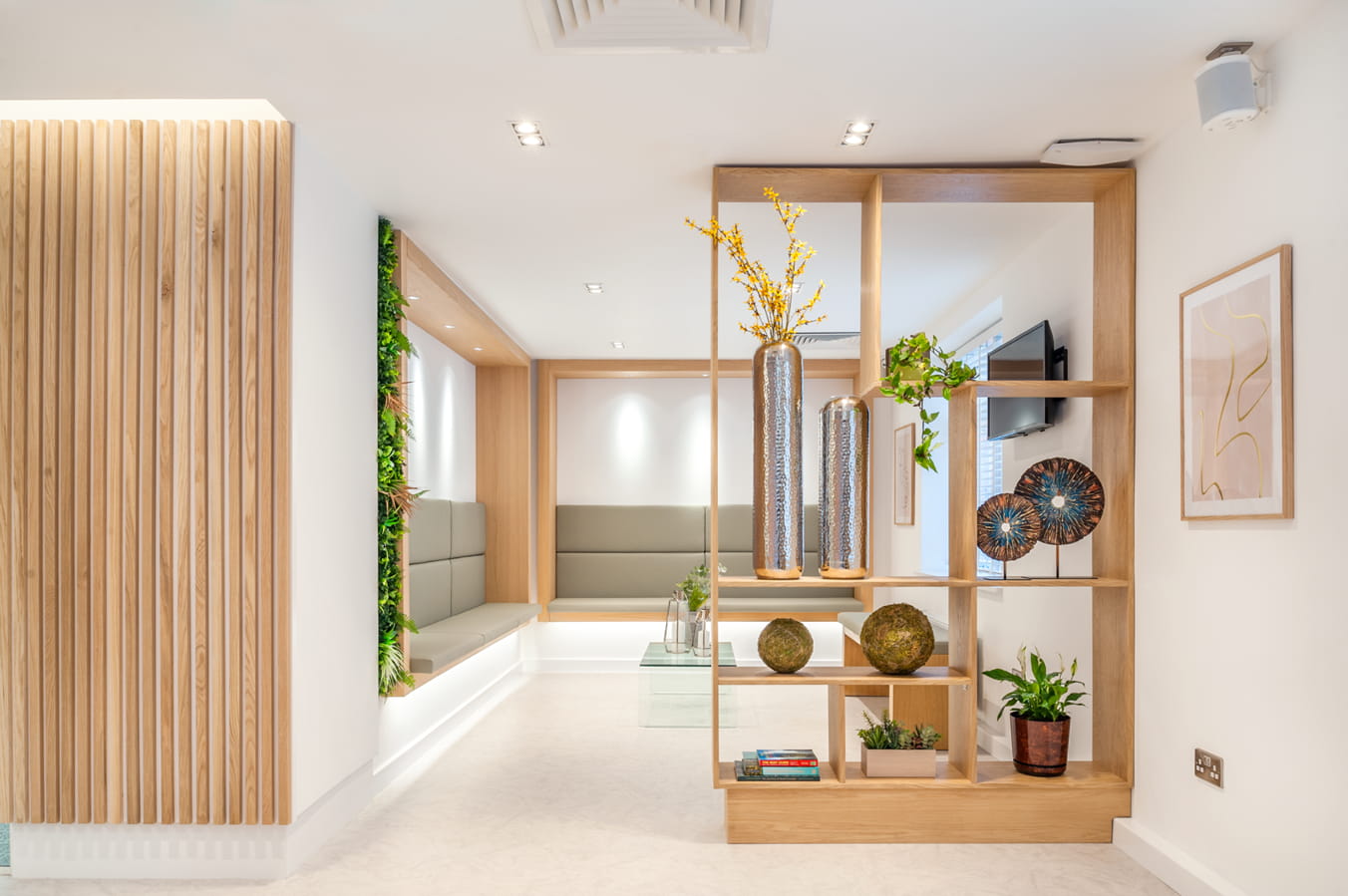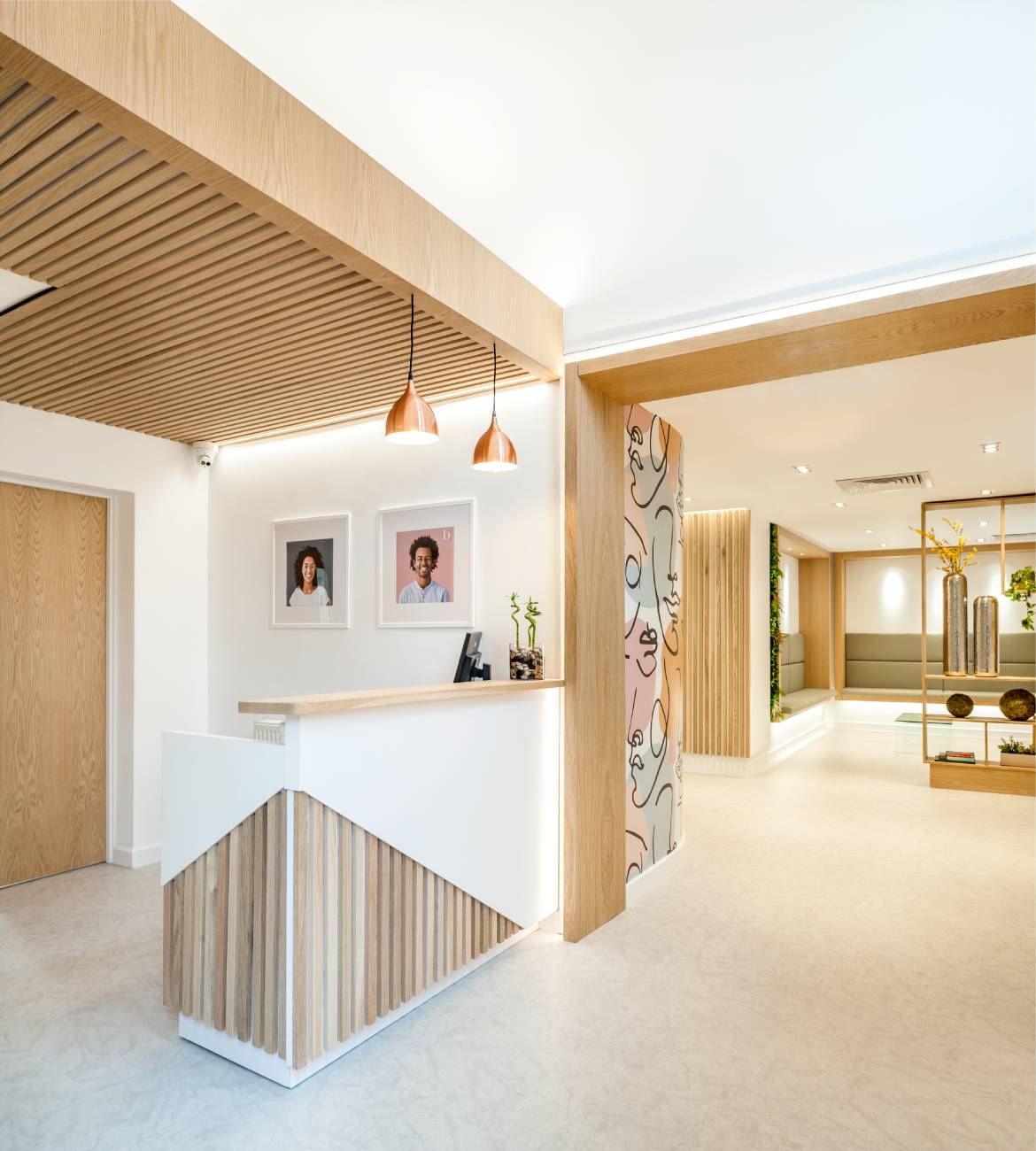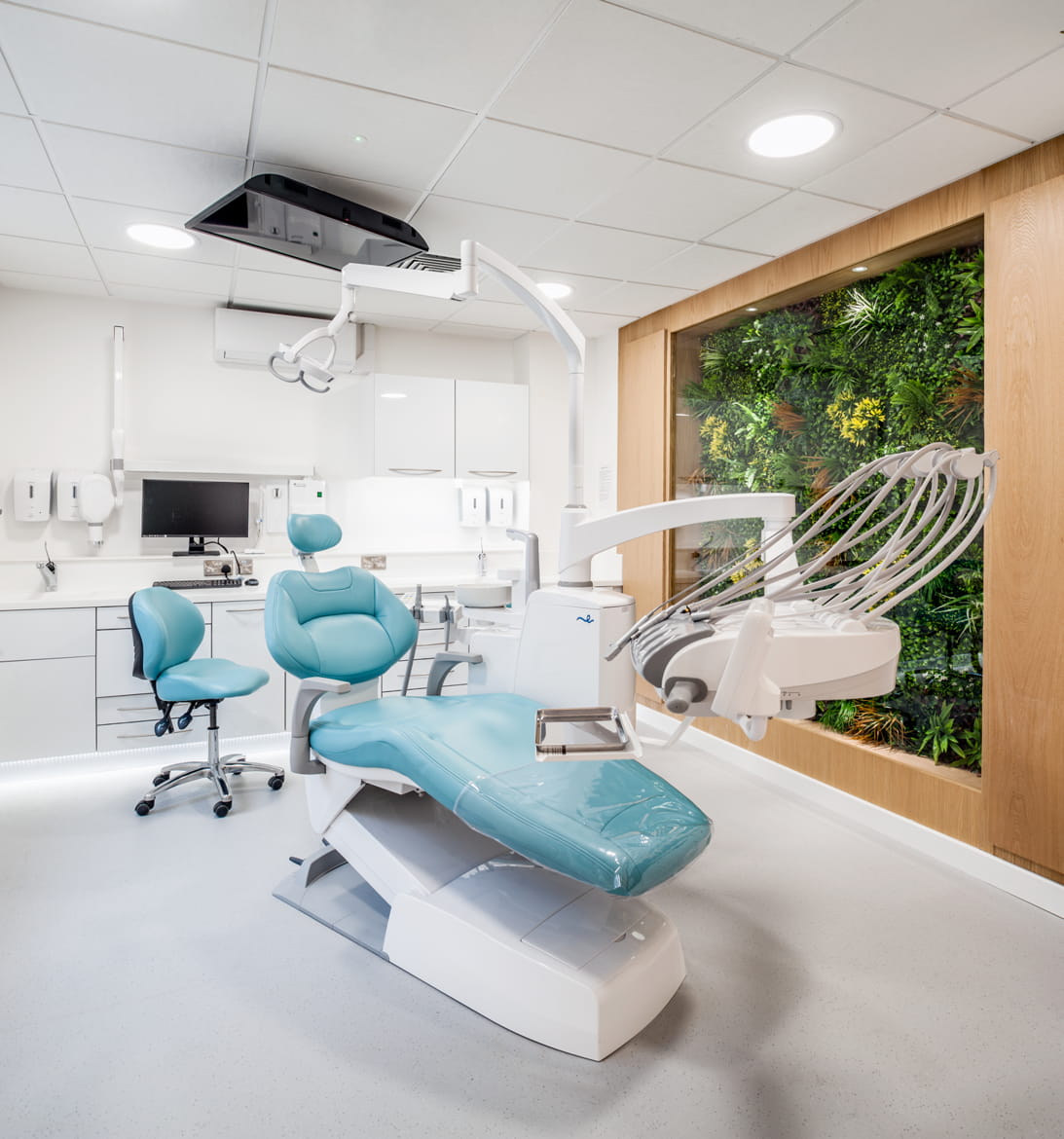 Efficient, Safe and Effective Treatment
Why Choose Beyond Dental For Your Teeth Straightening in Milton Keynes
We are all about doing things differently at Beyond Dental, on every level. We have created stunning, luxury clinics to allow you to fully relax throughout your journey with us. We invest in state of the art technology to make every treatment as efficient, safe and effective as possible. Our team is one of a kind, with a passion for helping you to achieve your dream smile. Plus, we offer flexible payment options to make your treatment accessible.
With our 5D scanners, we can show you exactly what your teeth will look like after having teeth straightened in Milton Keynes, and then we will get you those results! Now that we've shown you why you should choose Beyond Dental for your orthodontics, let's introduce your different treatment options.
Book A Consultation For Orthodontics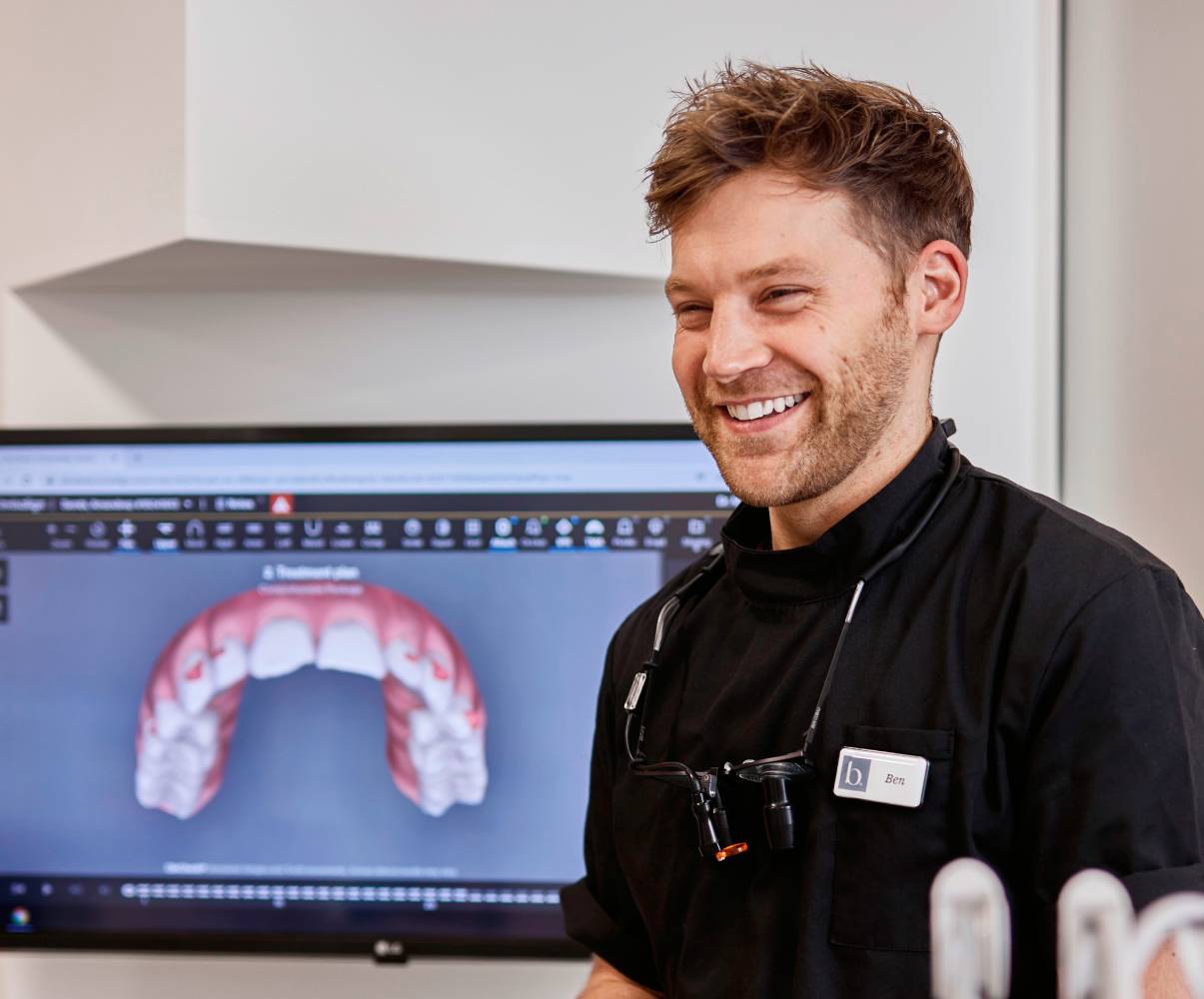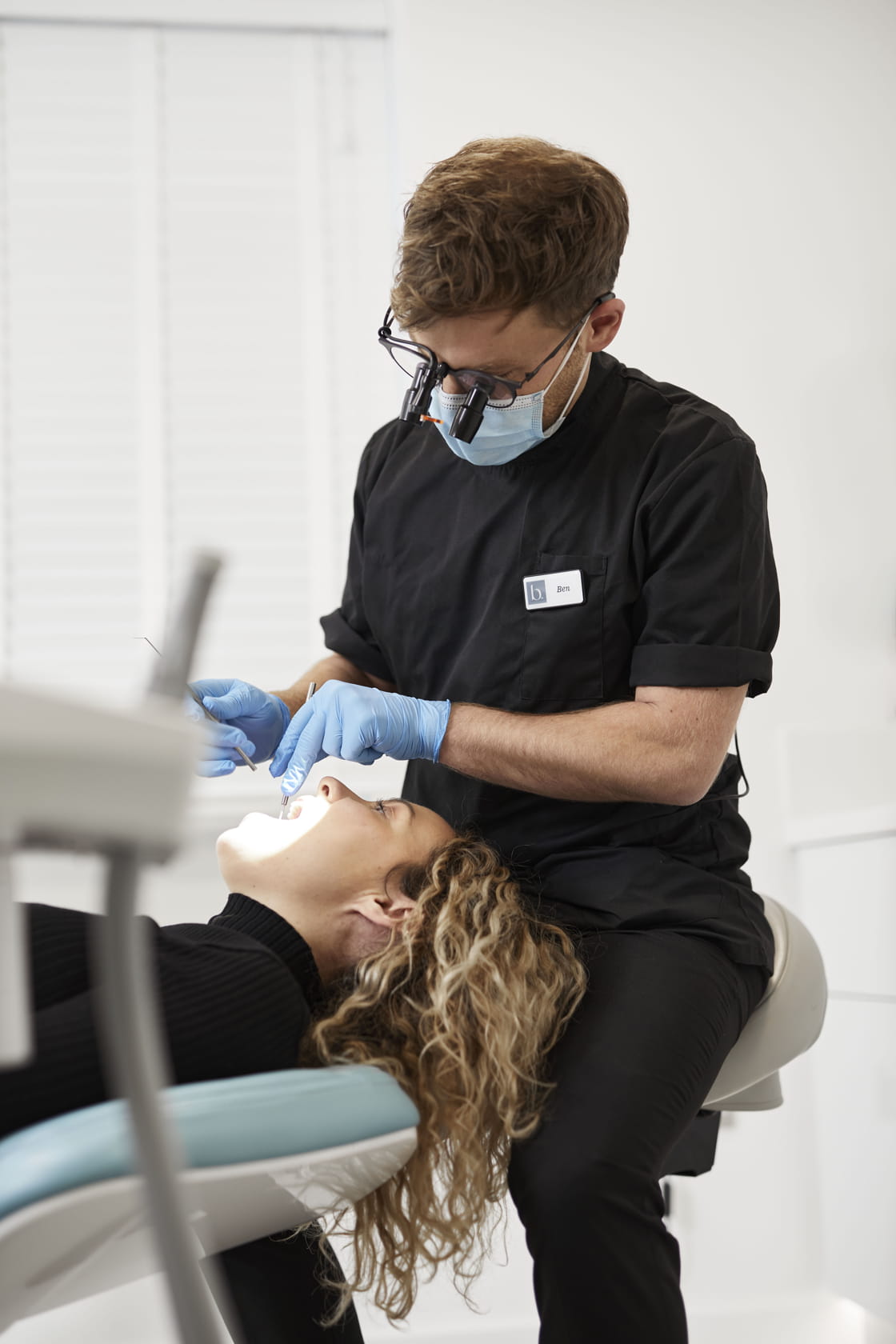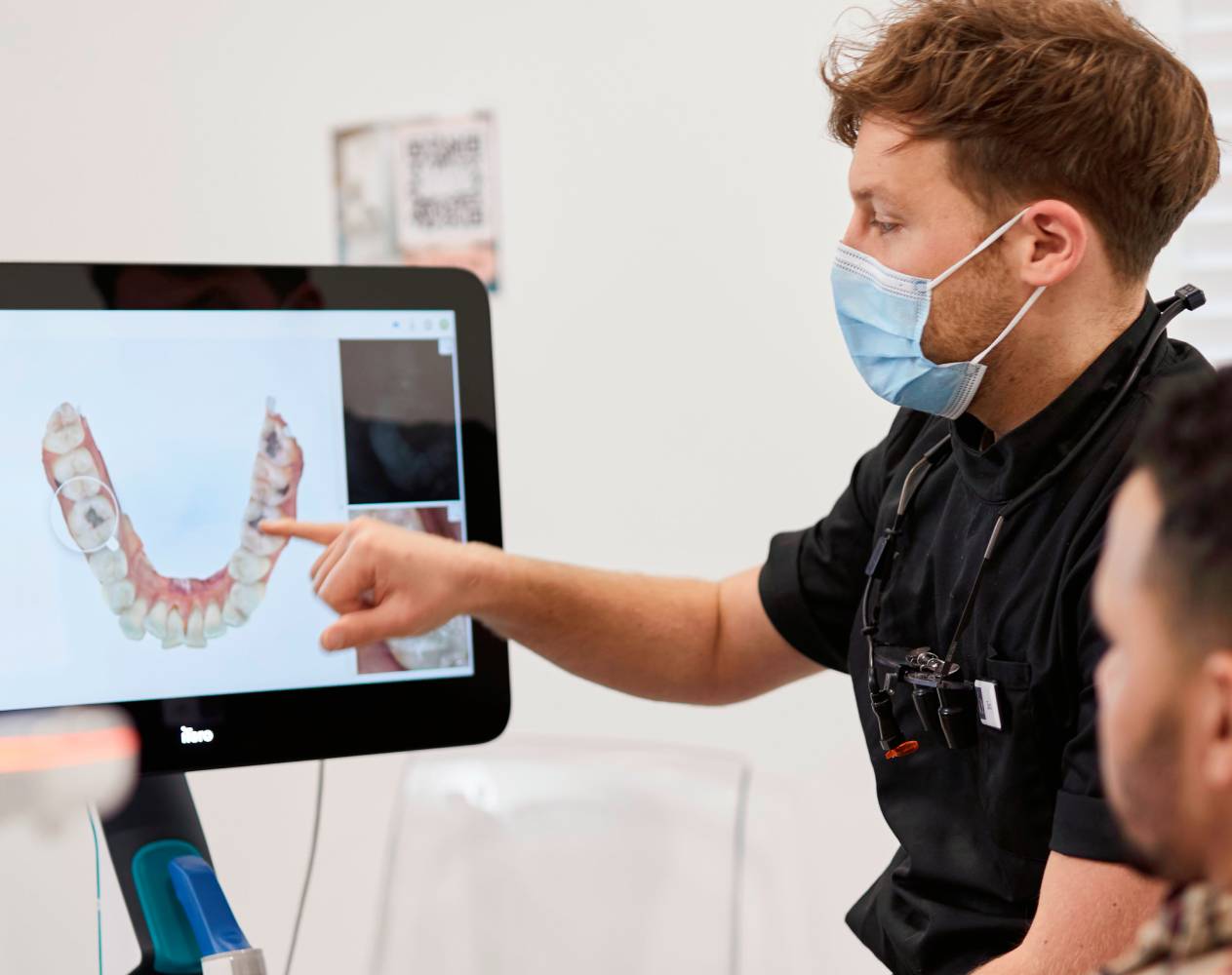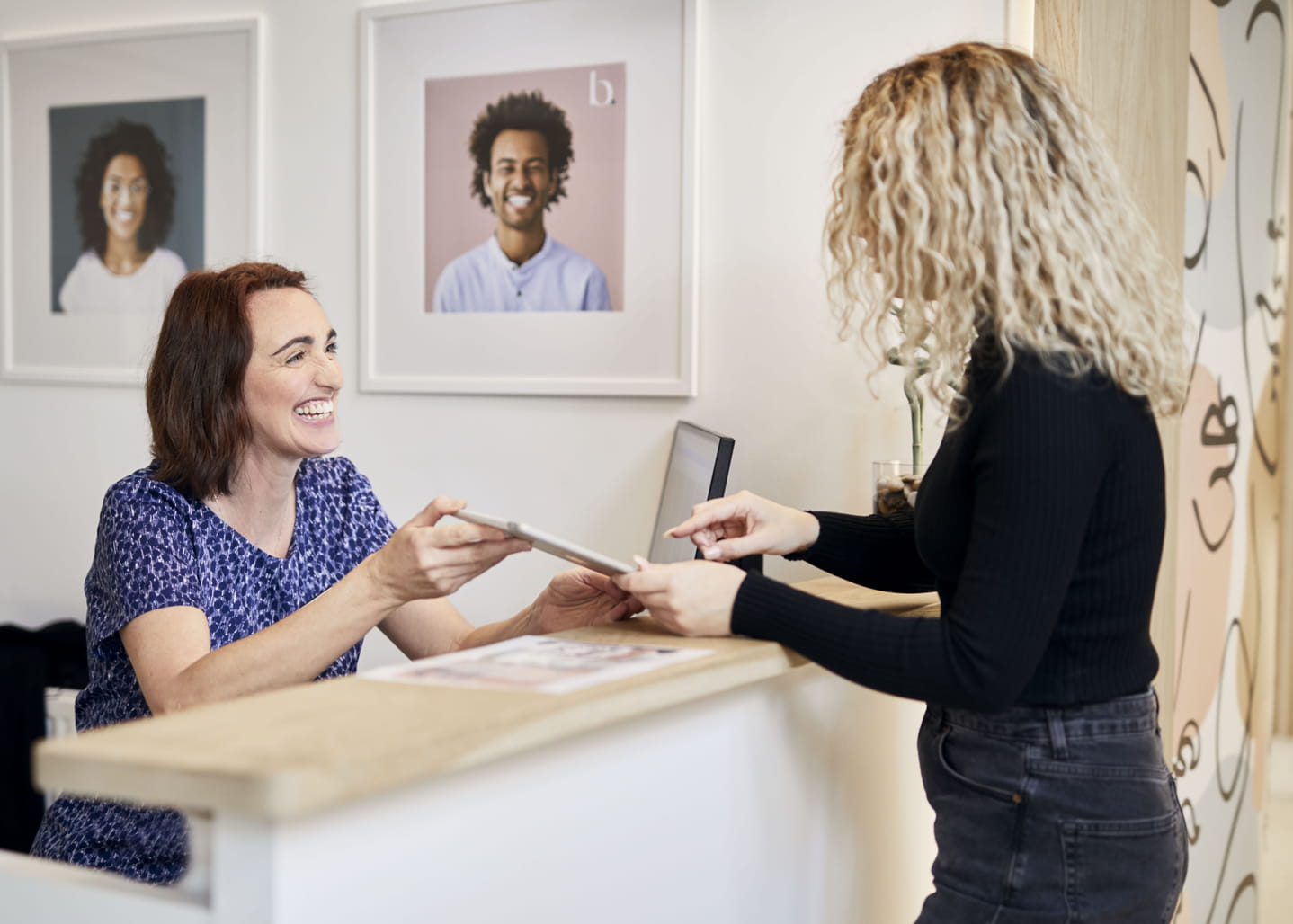 See Your Results Before Starting Treatment
Our Teeth Straightening 5D Scanner
Here at Beyond Dental, we use the latest dental technology to give you the best results. Our 5D scanner allows us to take photos of your teeth and create before and after photos, so that you can see the results of your treatment before it has even started!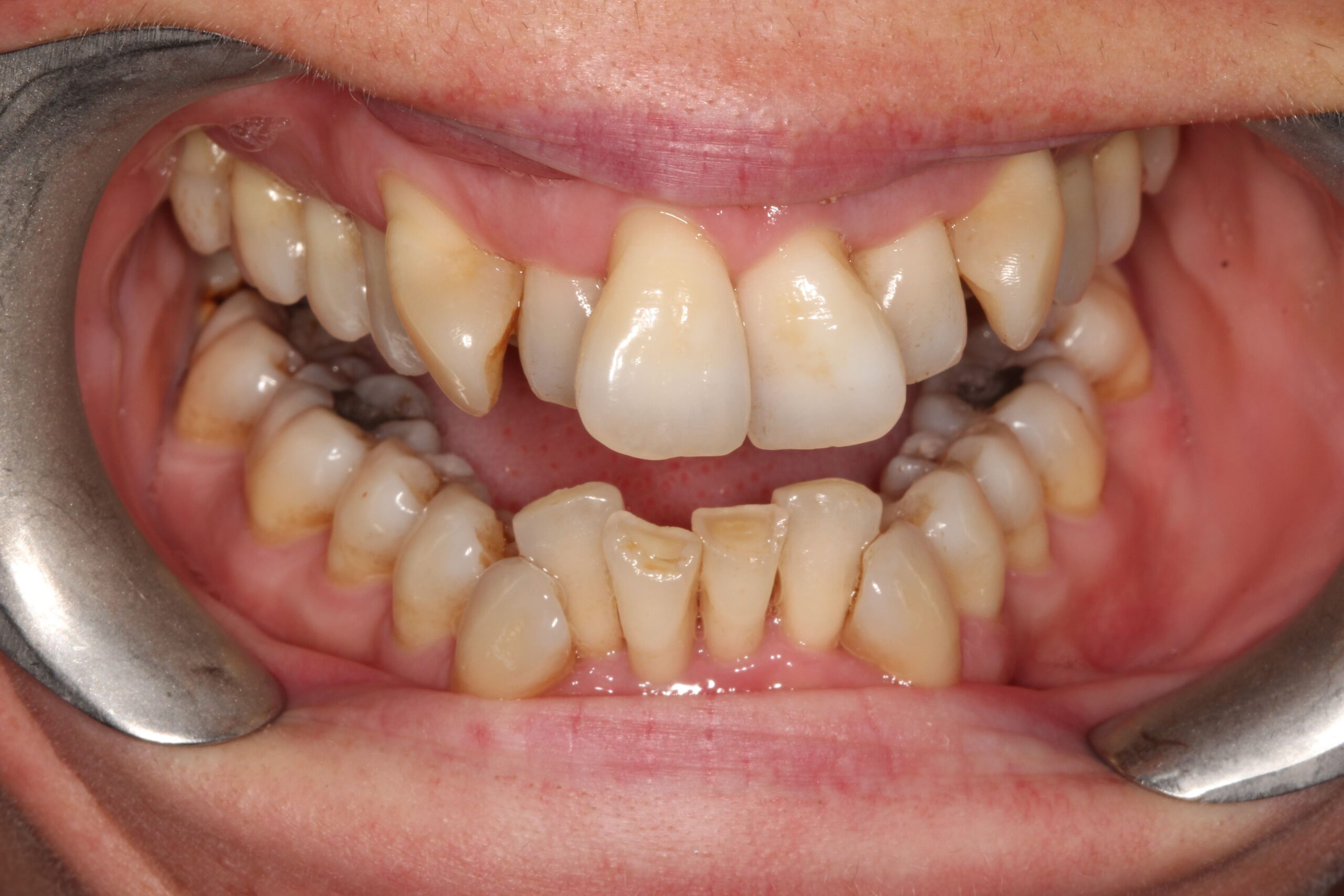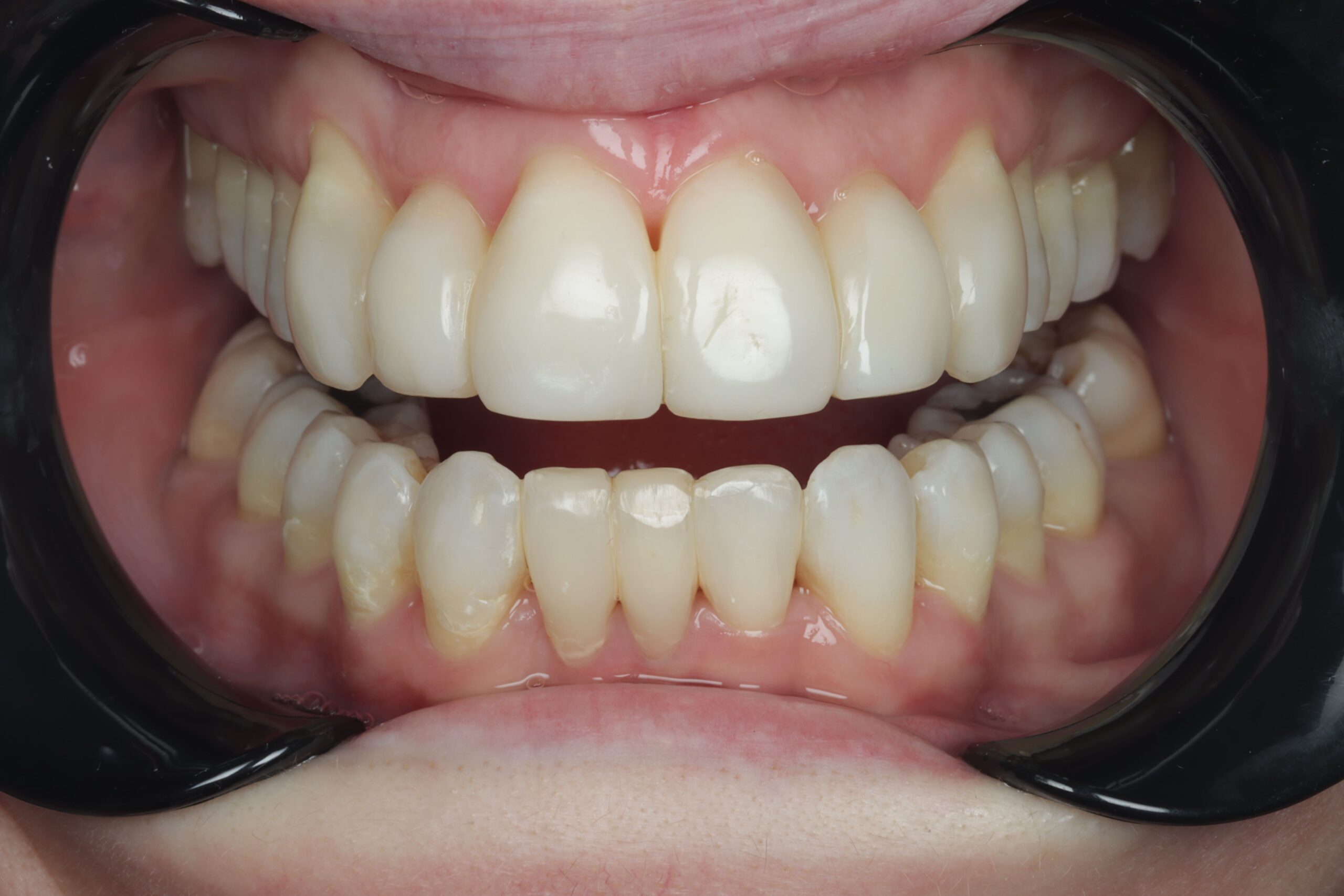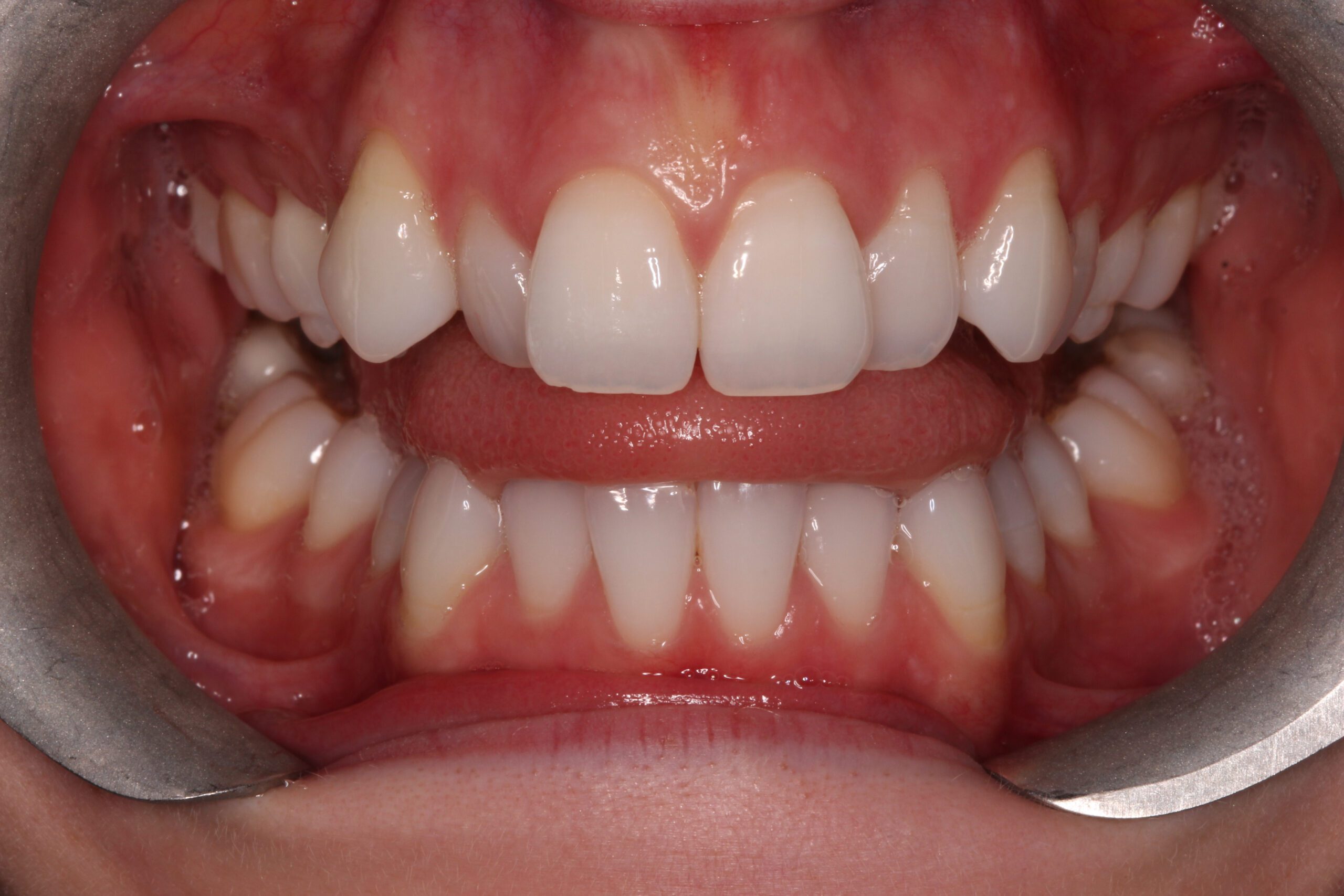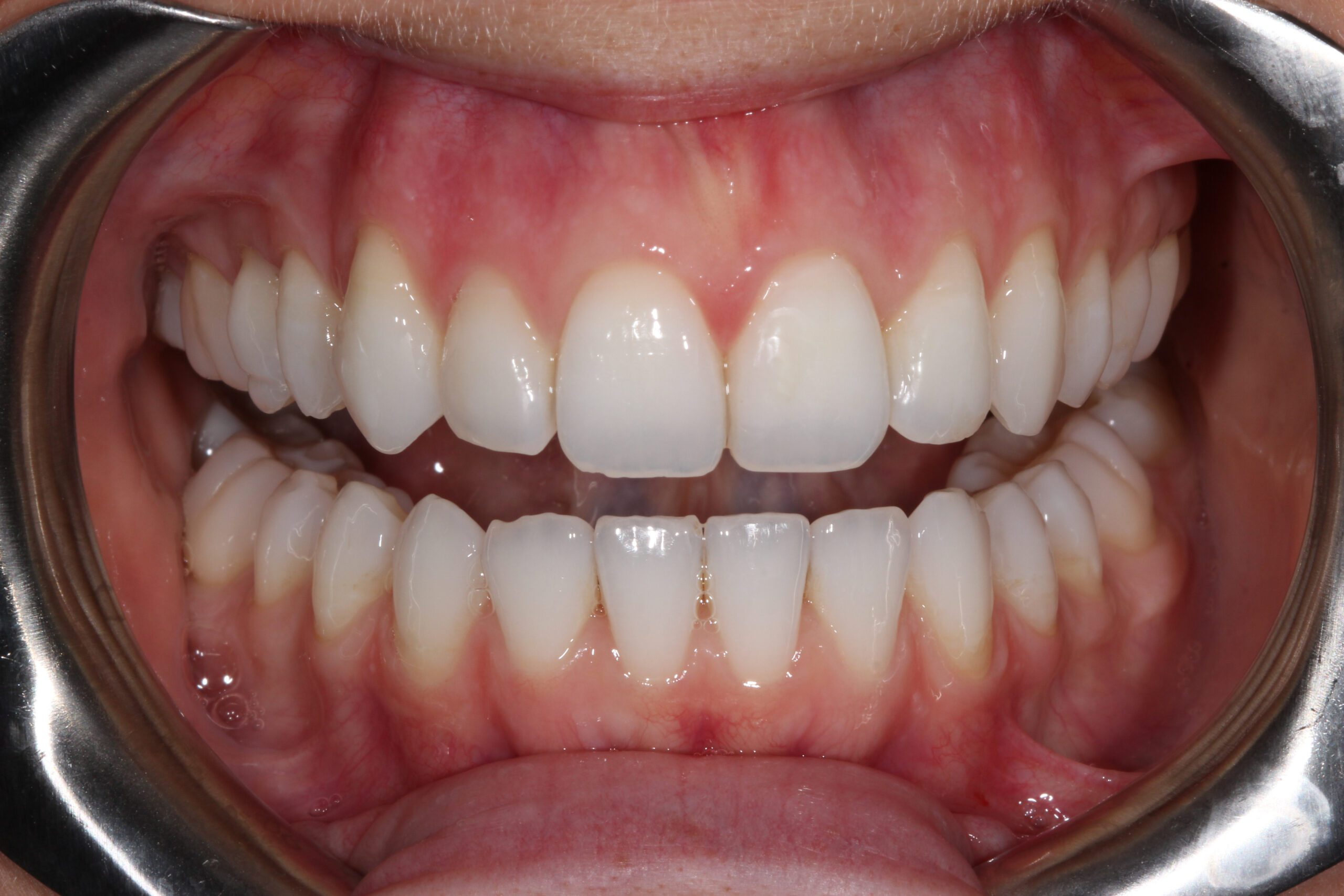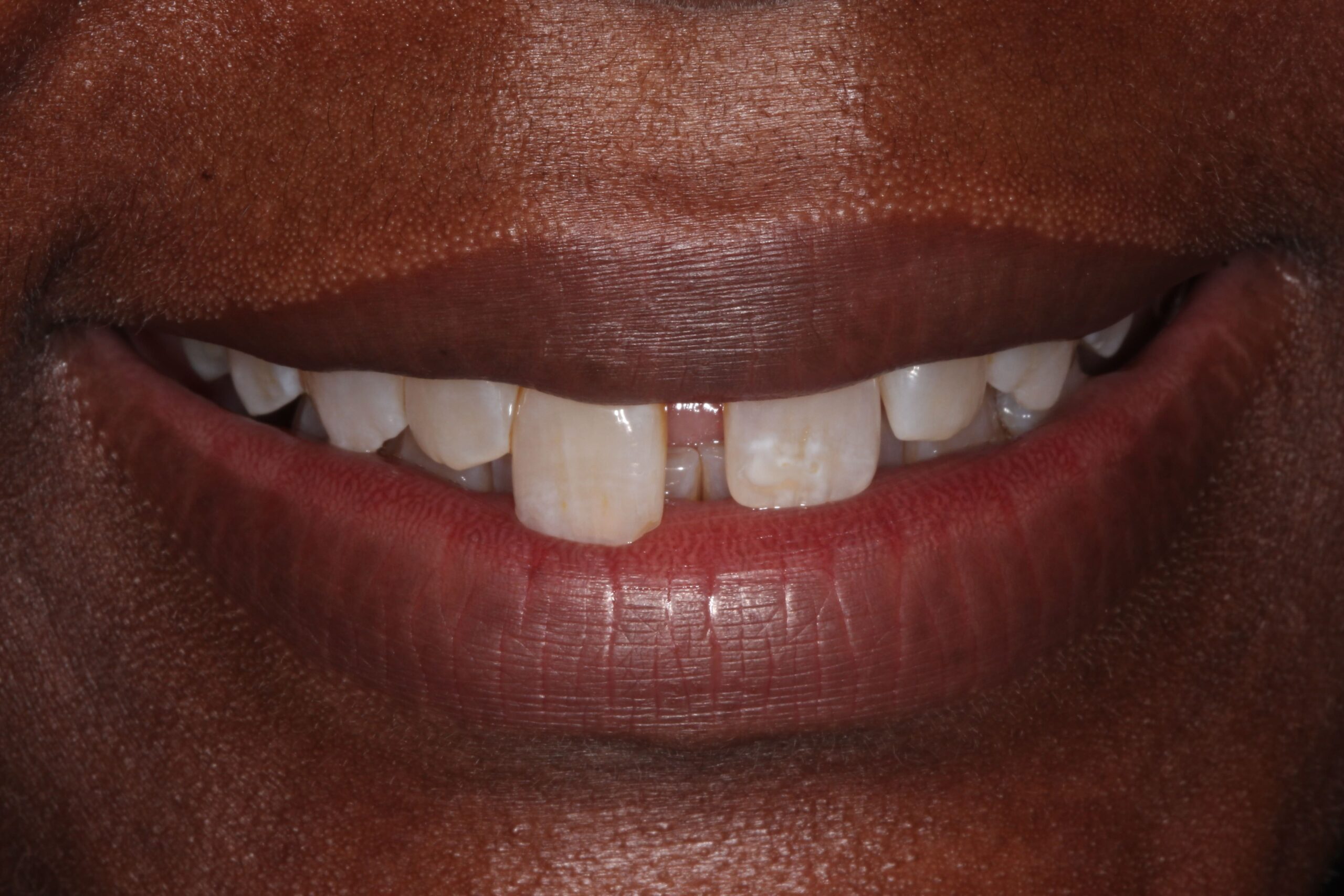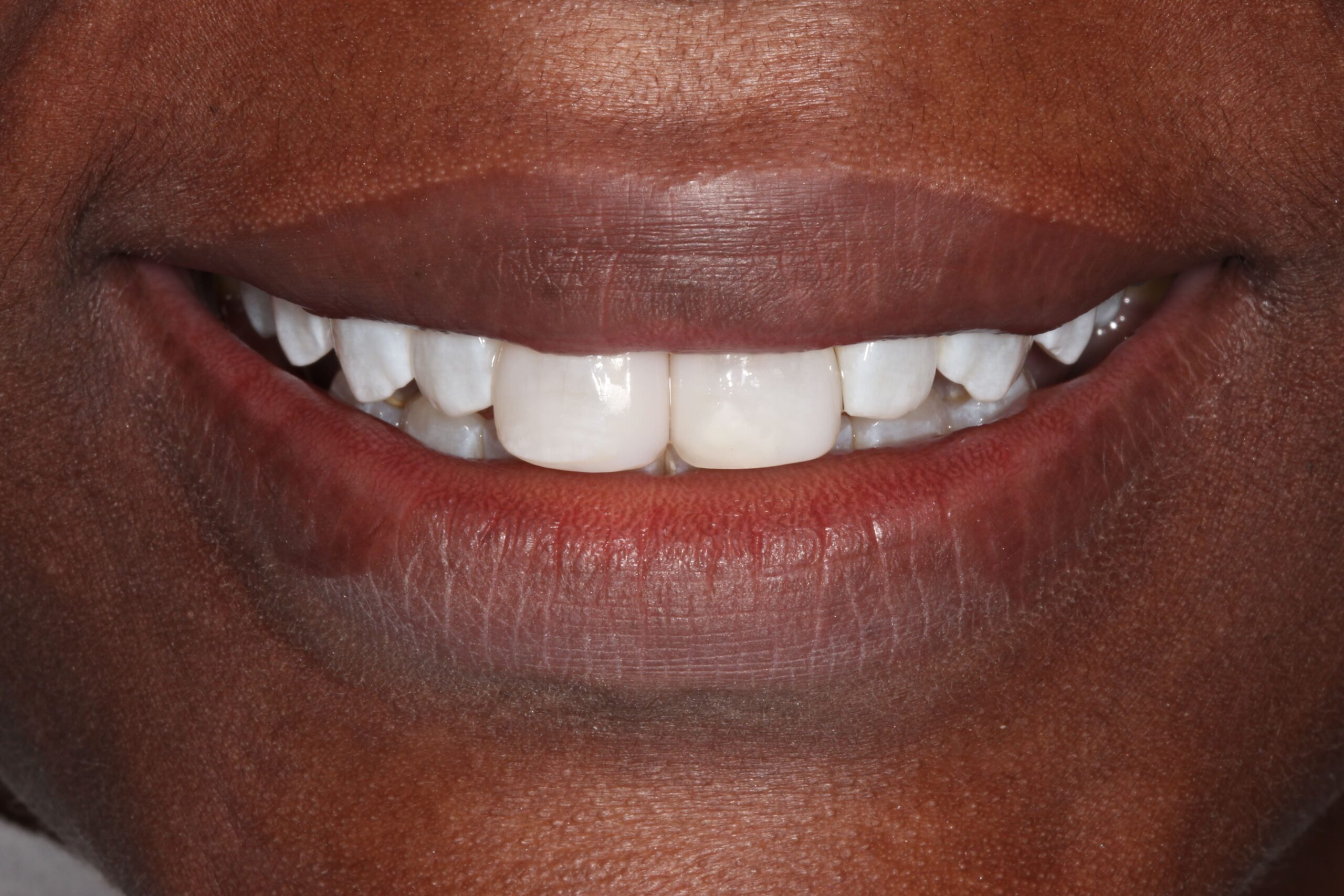 Achieving Fantastic Results For Our Patients
Teeth Transformations: Orthodontics and Teeth Straightening
Take a look at the results we have achieved for our patients with our teeth straightening in Milton Keynes!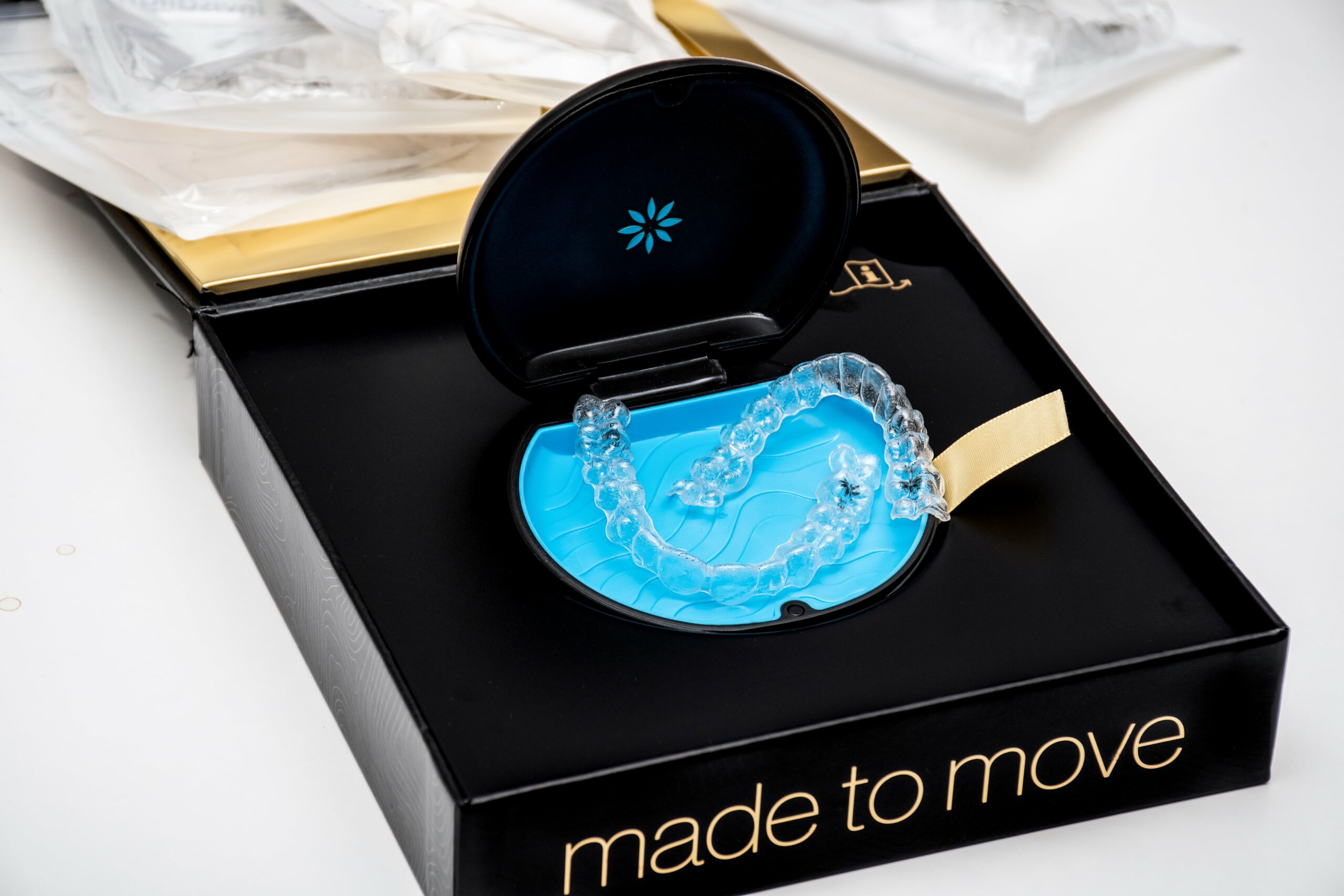 Find The Orthodontic Treatment That's Right For You
Teeth Straightening Treatment Options in Milton Keynes
When you come for a consultation about teeth straightening in Milton Keynes, we will have an in-depth chat about your lifestyle, then we will conduct an oral health examination to see the condition of your teeth and how much movement will be required. Based on this, we will decide whether Invisalign or fixed metal braces will be the better treatment option for you, then show you exactly what your smile will look like afterwards using our 5D scanner. Let's look at both Invisalign and fixed metal braces in a bit more detail.
Invisalign
Invisalign is a discrete method of teeth straightening in Milton Keynes where a series of clear, plastic aligners are used to completely transform your smile. The retainers are worn for the majority of the day and night, but can barely be seen. Plus, you can remove them when you eat and drink, to prevent any issues with food getting stuck between your teeth. Treatment can be completed in as little as three months for less severe cases, or can take longer if you require more movement.
Fixed Metal Braces
We also offer fixed metal braces as a teeth straightening option in Milton Keynes, which may be required if a significant amount of movement is needed. Small metal brackets are attached to each of the teeth and they are joined together with a thin metal wire that is tightened throughout the duration of your treatment, moving the teeth into the perfect position over the course of your treatment.
Arrange An Invislign Consultation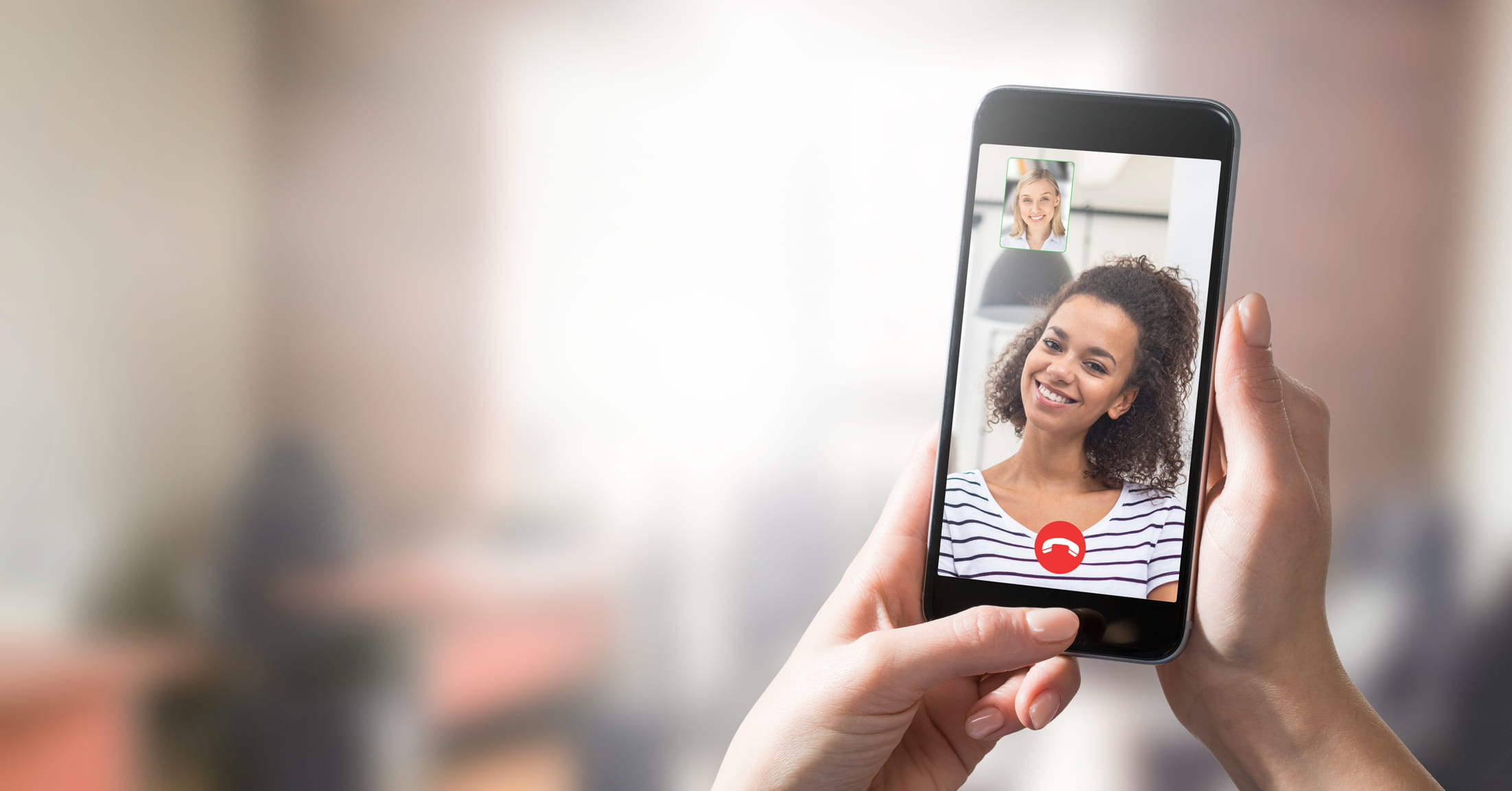 Arrange Your Virtual Consultation Today
Game-Changing Virtual Appointments
If you are interested in one of our treatments but want to find out more information, or aren't sure if it's the right treatment for you, we can arrange a free virtual appointment with one of our experts! They will talk you through the treatment, as well as your suitability, so you are completely happy with your choice and the results.
Book Your Virtual Consultation!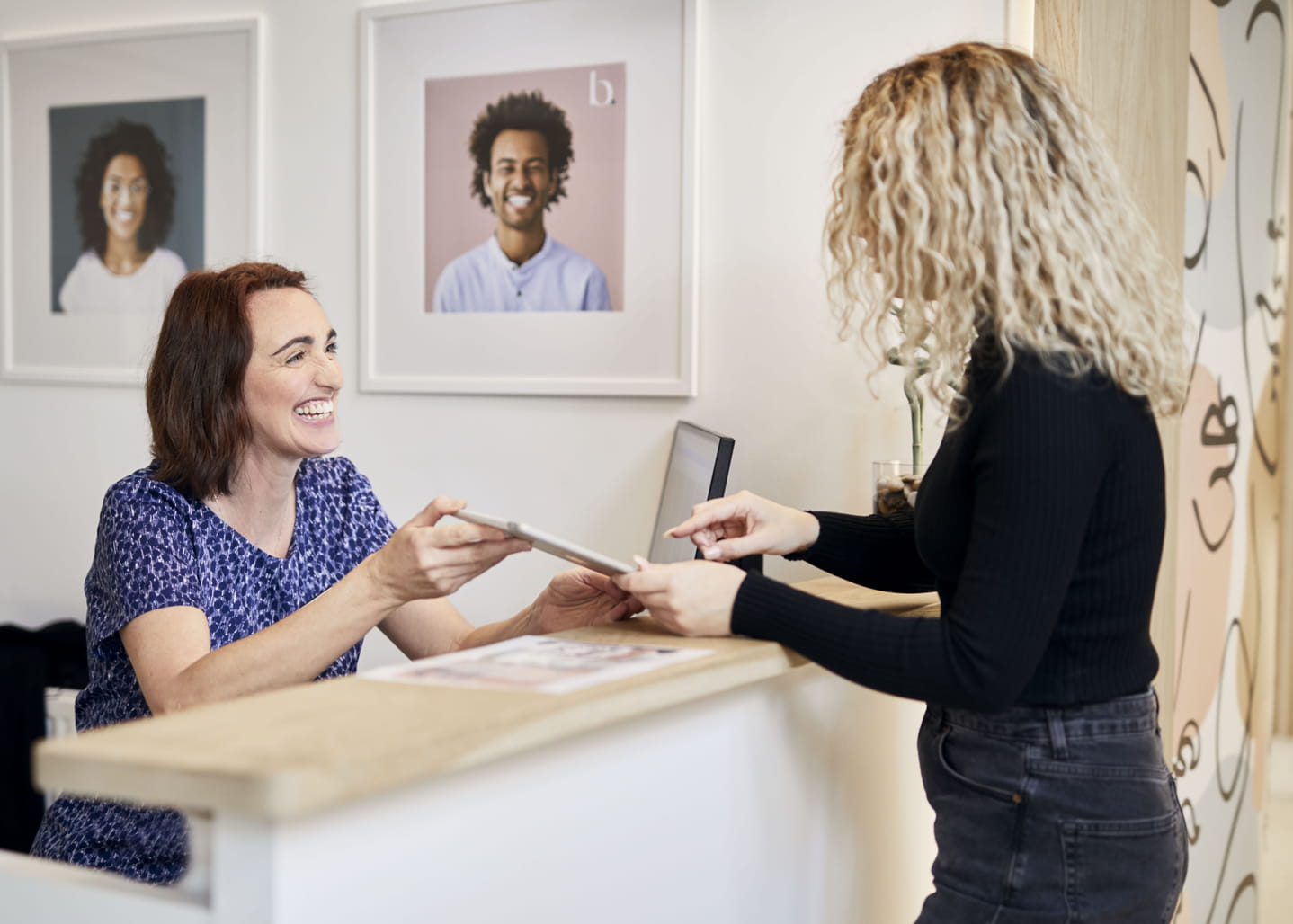 Easy To Manage Finance Plans
Flexible Payment Plans
Break down the cost of your treatment into smaller, more manageable chunks with our flexible payment plans! Our payment plans are totally adaptable to you and your treatment plan, for example, for £1,000 of treatment, we can break this down into £30 monthly repayments, making your treatment much more affordable.
Book Your Free Orthodontic Consultation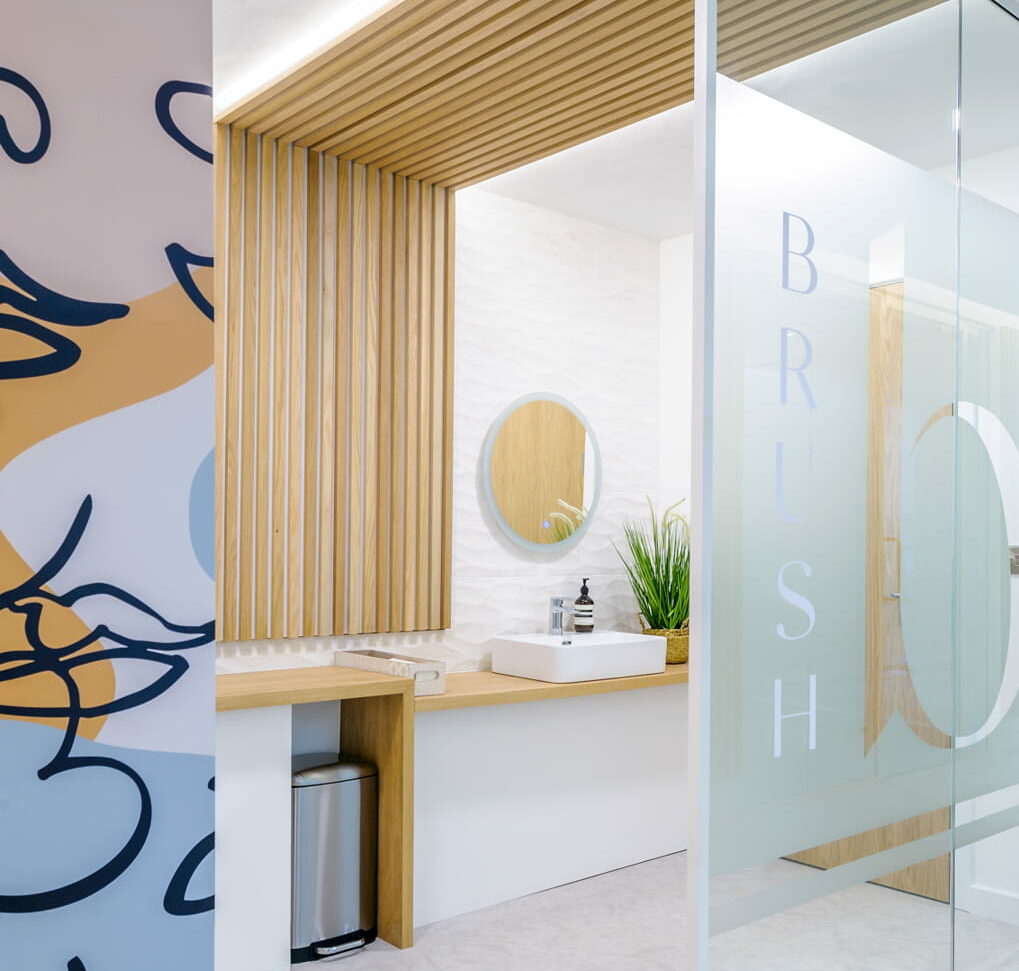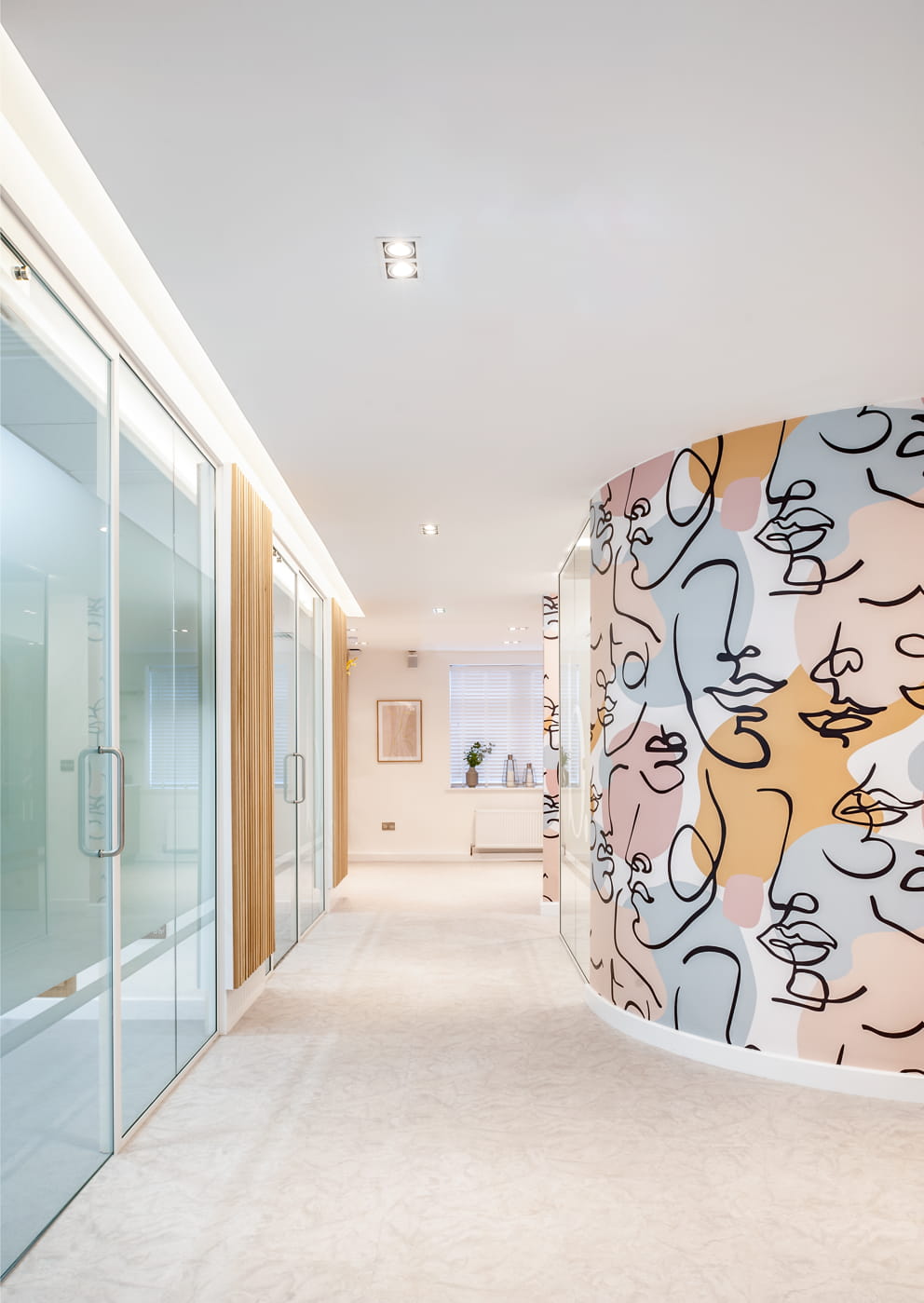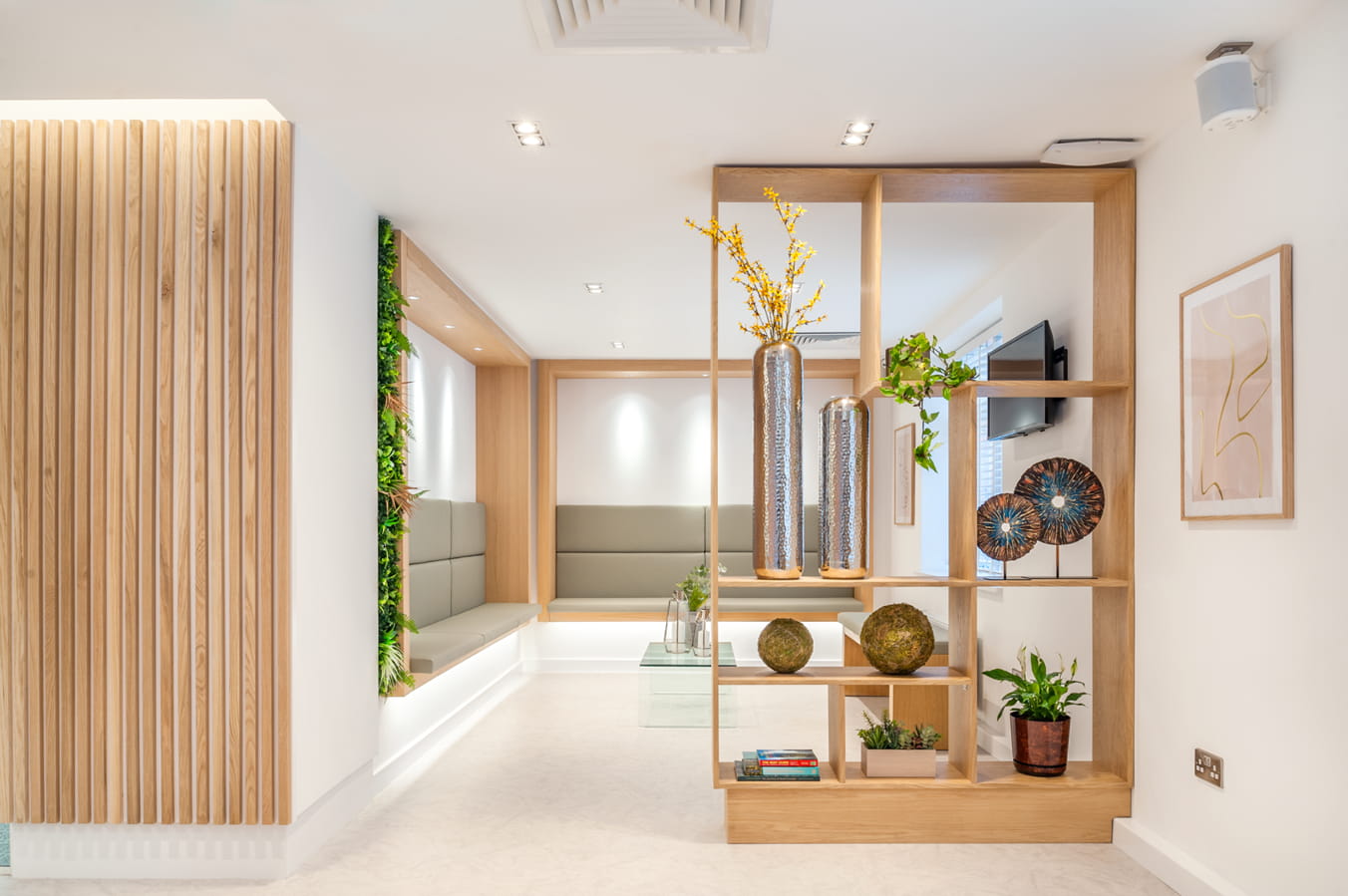 Stress Free Subscriptions
10% Discount for Teeth Straightening Treatment
Sign up to our subscription package and you can receive 10% off the cost of your teeth straightening treatment instantly! For just £25 a month you will receive:
2 x yearly dental check-ups
2 x yearly dental hygiene appointments
Teeth whitening for life
10% off all general and cosmetic dental treatments
Emergency worldwide dental cover
With so many more benefits and perks, find out more about our subscriptions here.
Learn More About Our Subscription Plans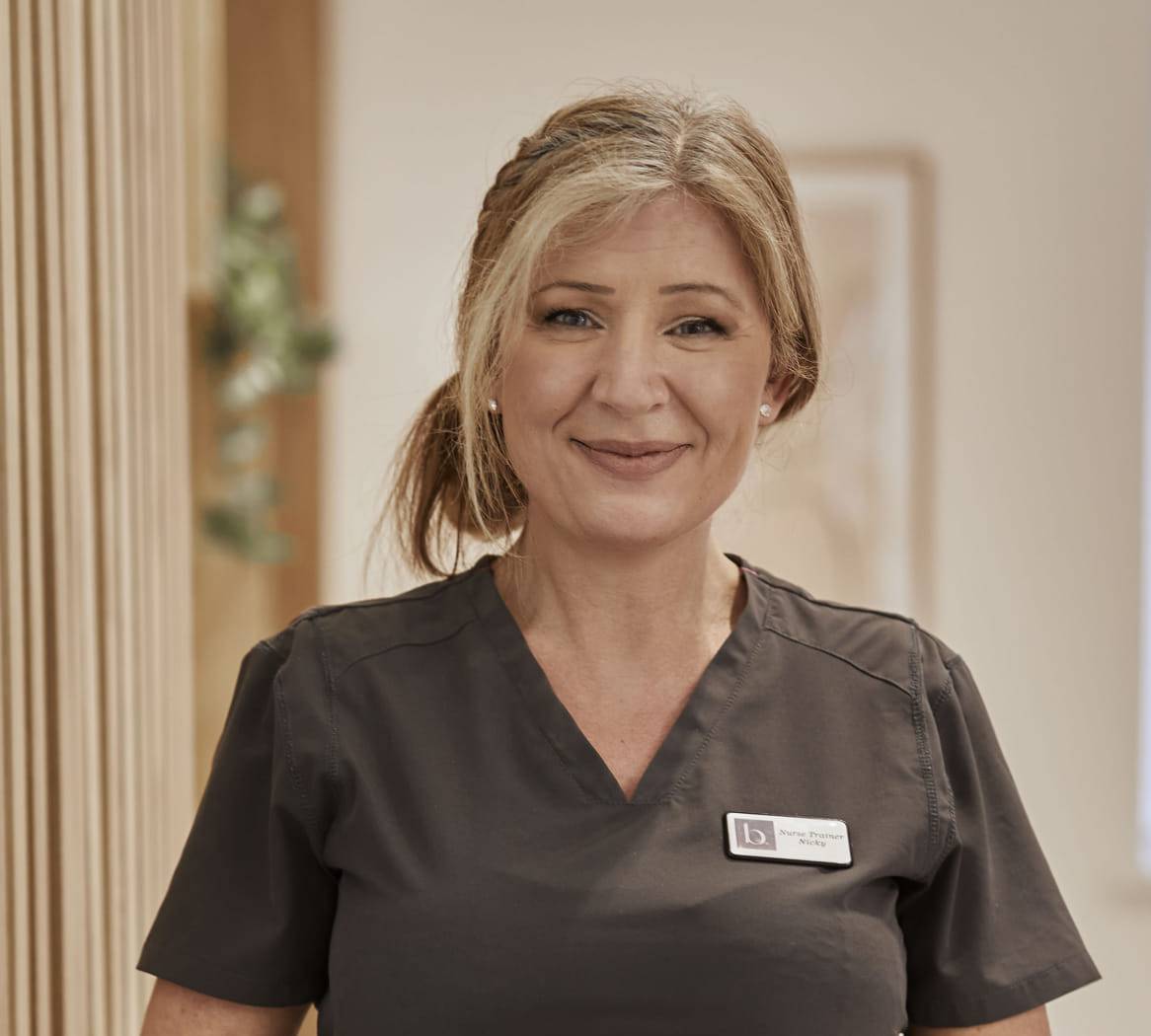 FAQs - Teeth Straightening in Milton Keynes
What Teeth Straightening Treatments Are Available In Milton Keynes?
There are various teeth straightening options available for patients seeking orthodontics in Milton Keynes.
First of all, we offer fixed braces which are the more traditional method of teeth straightening. Fixed braces will be more commonly referred to patients who are suffering from more severe cases of teeth misalignment. This gives the best opportunity for the teeth to be moved into the correct position if patients are suffering from things such as large gaps and also structural issues such as overbites.
Another option for patients seeking orthodontics in Milton Keynes to consider is the Invisalign method. Invisalign involves having clear plastic aligners that gradually move the teeth into the correct position. Invisalign has become increasingly popular due to its discreet appearance, and also its effectiveness in moving the teeth into the desired position fast. Treatment time for Invisalign can take as little as 3 months. After this point, patients will be given a retainer to ensure they maintain long-lasting results.
What Are The Benefits Of Teeth Straightening In Milton Keynes?
There are multiple benefits of having orthodontics in Milton Keynes. Here are just a few:
Teeth straightening in Milton Keynes provides amazing aesthetic results in straightening the teeth and correcting the smile.
Fewer gaps between your teeth will reduce the chances of food particles getting stuck and resulting in plaque build-up.
Teeth straightening methods such as Invisalign are known to be discrete. If you are wanting to avoid others seeing the brace, the invisible aligner will be virtually undetectable.
Straightening your teeth can completely transform the structure of your mouth, limiting the pain and discomfort that might be caused by dental misalignment.
Your confidence will increase by having a straight and beautiful smile!
How To Choose The Best Teeth Straightening Method in Milton Keynes
The choice as to which teeth straightening method is best for you comes down to your individual needs. Everyone has their own unique set of teeth, which may also come with your own set of problems. It is always recommended to have a consultation to discuss which orthodontic treatment options would be best for you initially. Here at Beyond, we use our 5D scanning technology to decipher which method of orthodontics in Milton Keynes would provide our patients with the best results. Based on a complete oral assessment, our dentists will be able to advise on the best treatment plan for you.
Are Teeth Straightening Results Permanent?
To put it simply, teeth straightening results are permanent, but they still require effort from each individual to maintain the results through wearing retainers. It is common for your teeth to naturally attempt to shift back to their original position once the pressure from the aligner or brace is removed, however, this can be prevented. Regularly wearing your retainers is important to prevent any shifts from happening. You may need to replace your retainer over time if they face wear and tear or simply does not feel as comfortable as it once did in your mouth.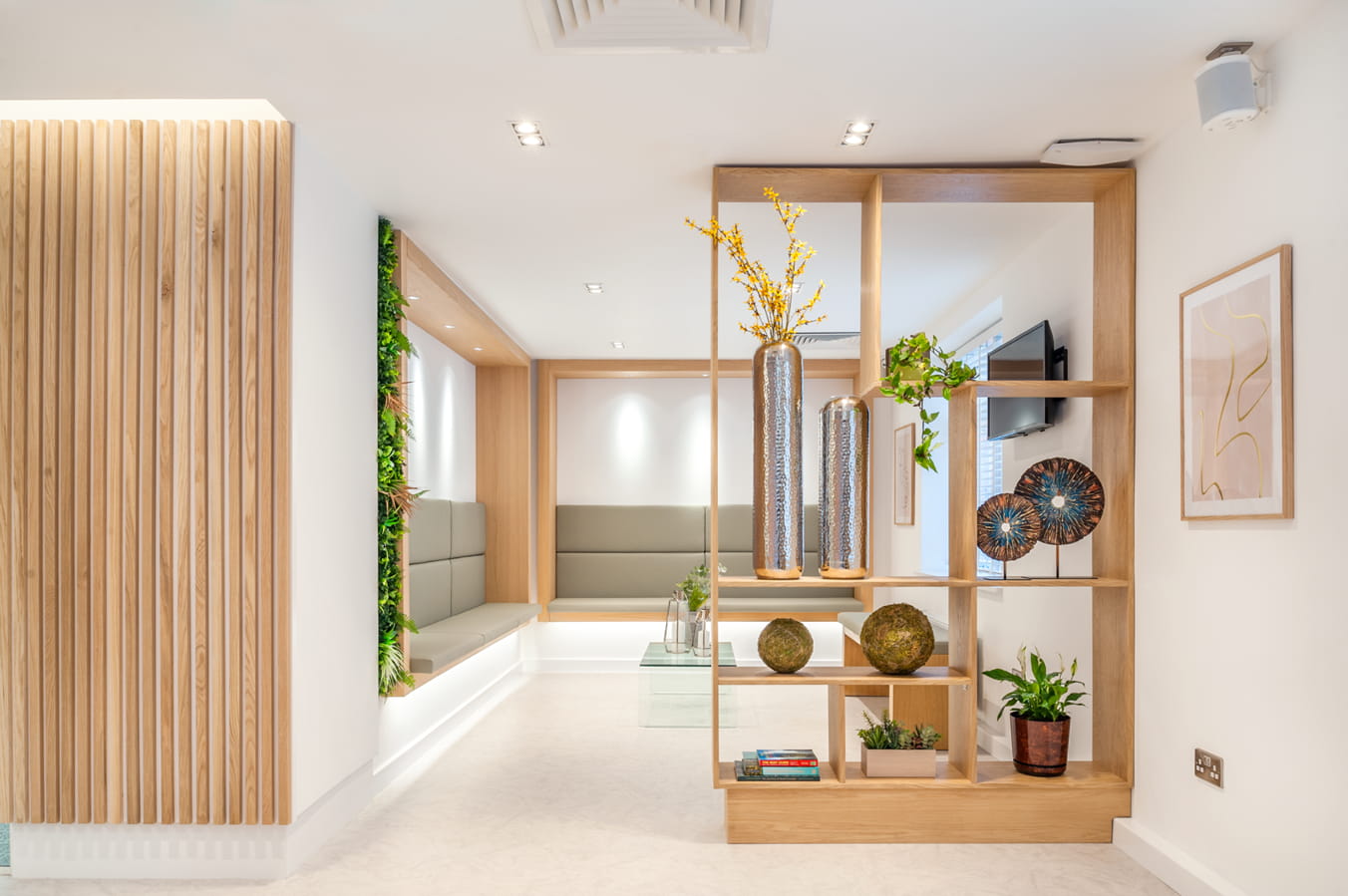 Leamington Spa – Reception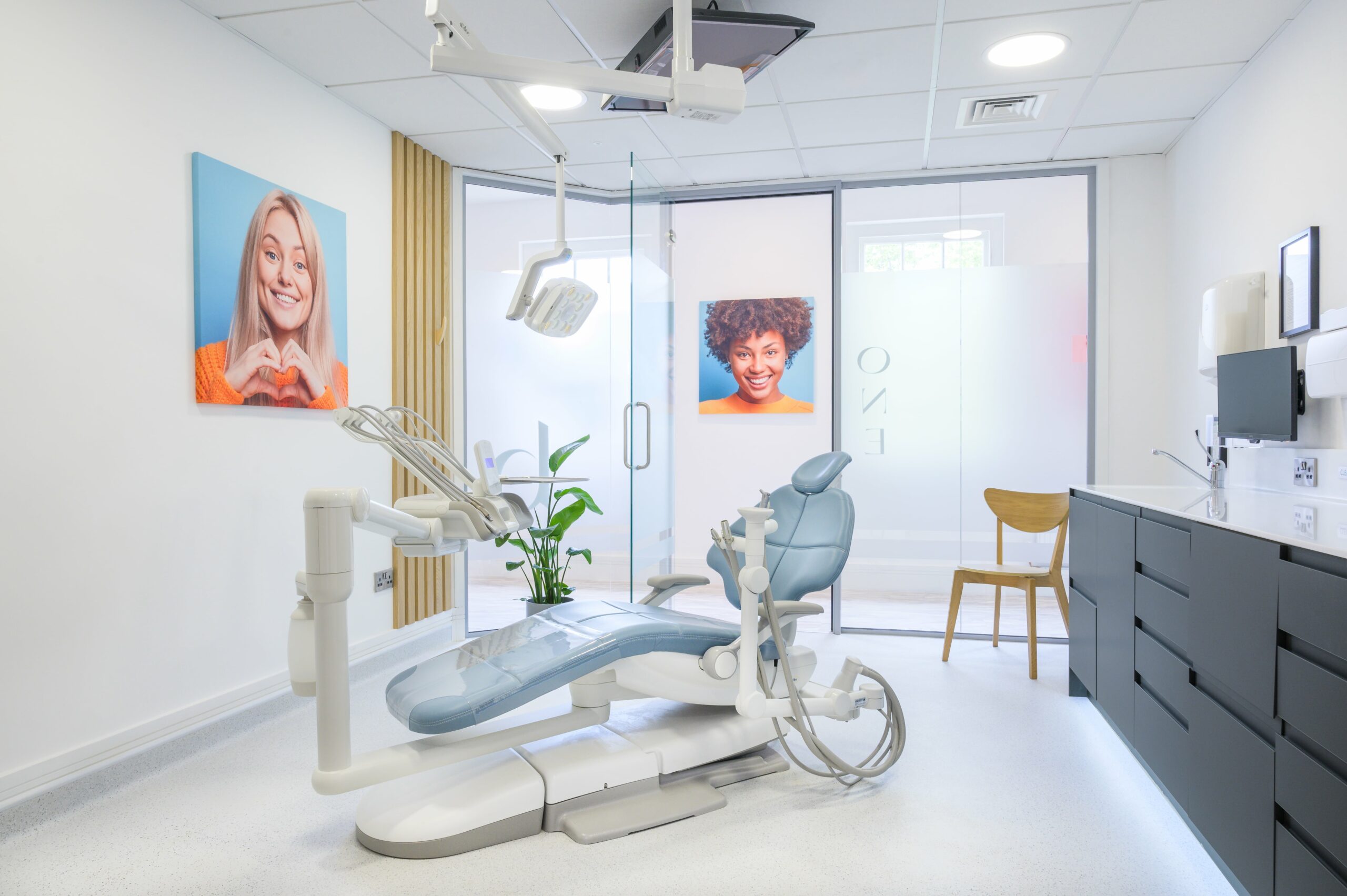 Solihull – Dental surgery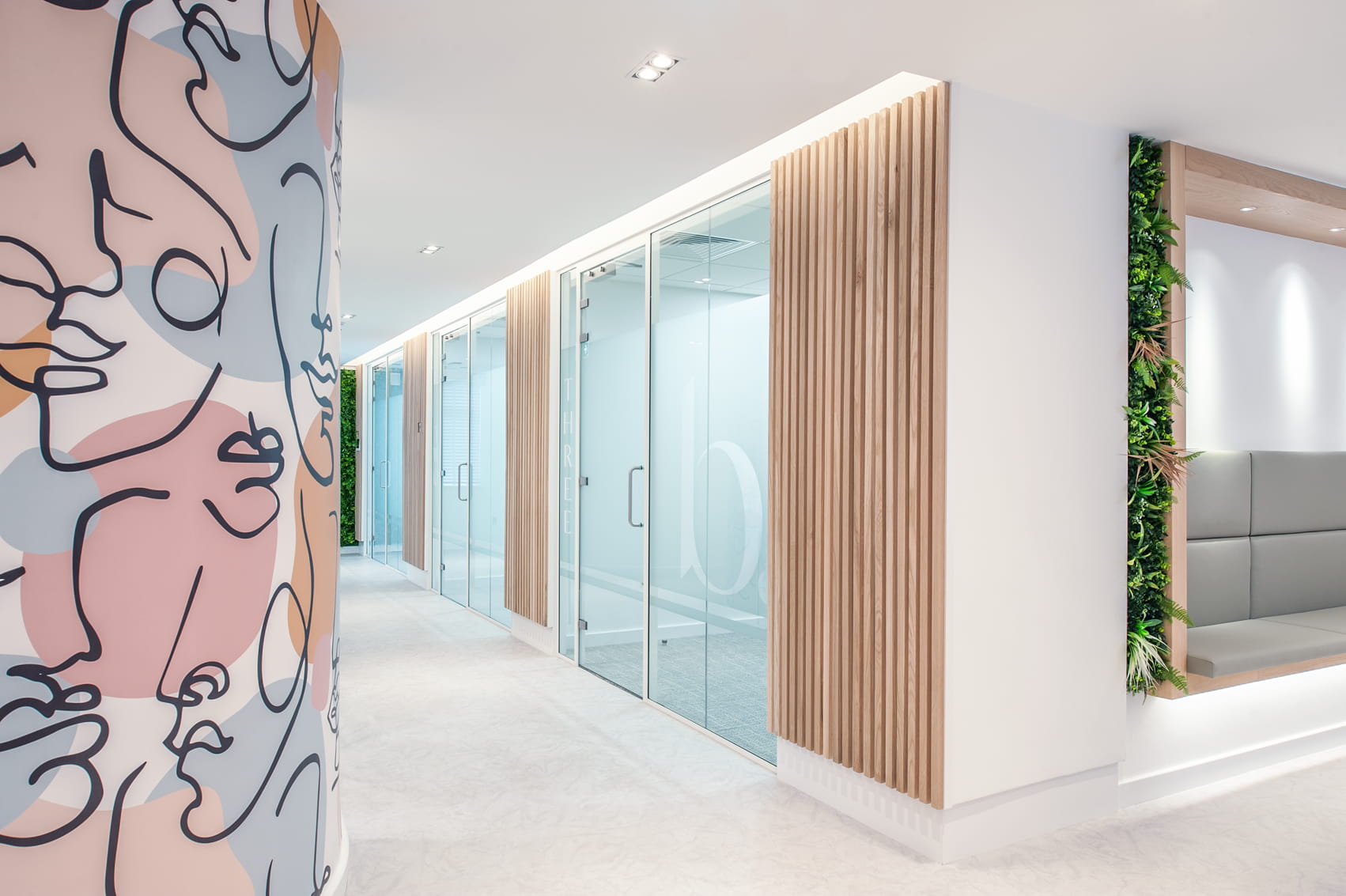 Leamington Spa – Dental Surgeries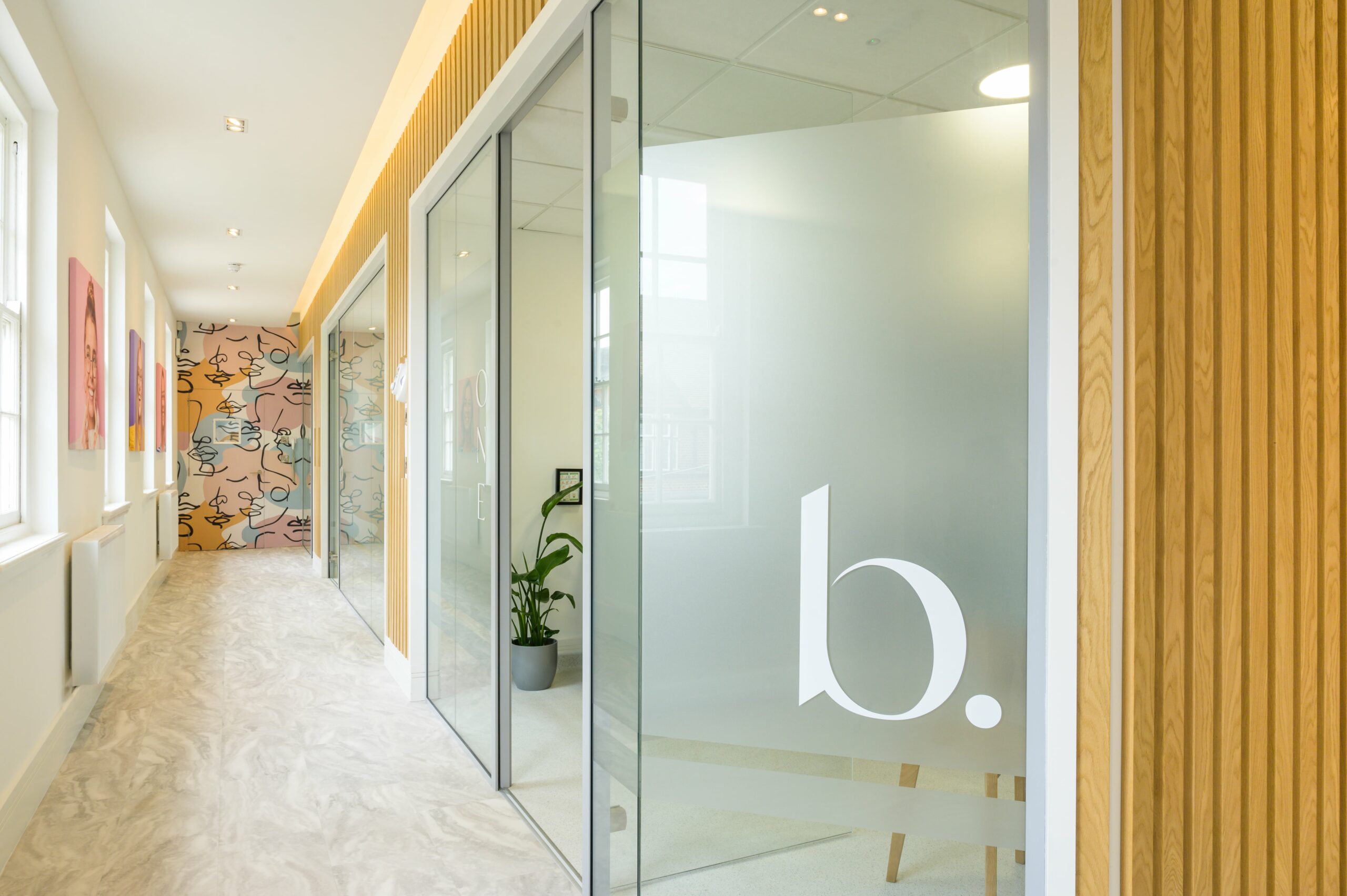 Milton Keynes – Reception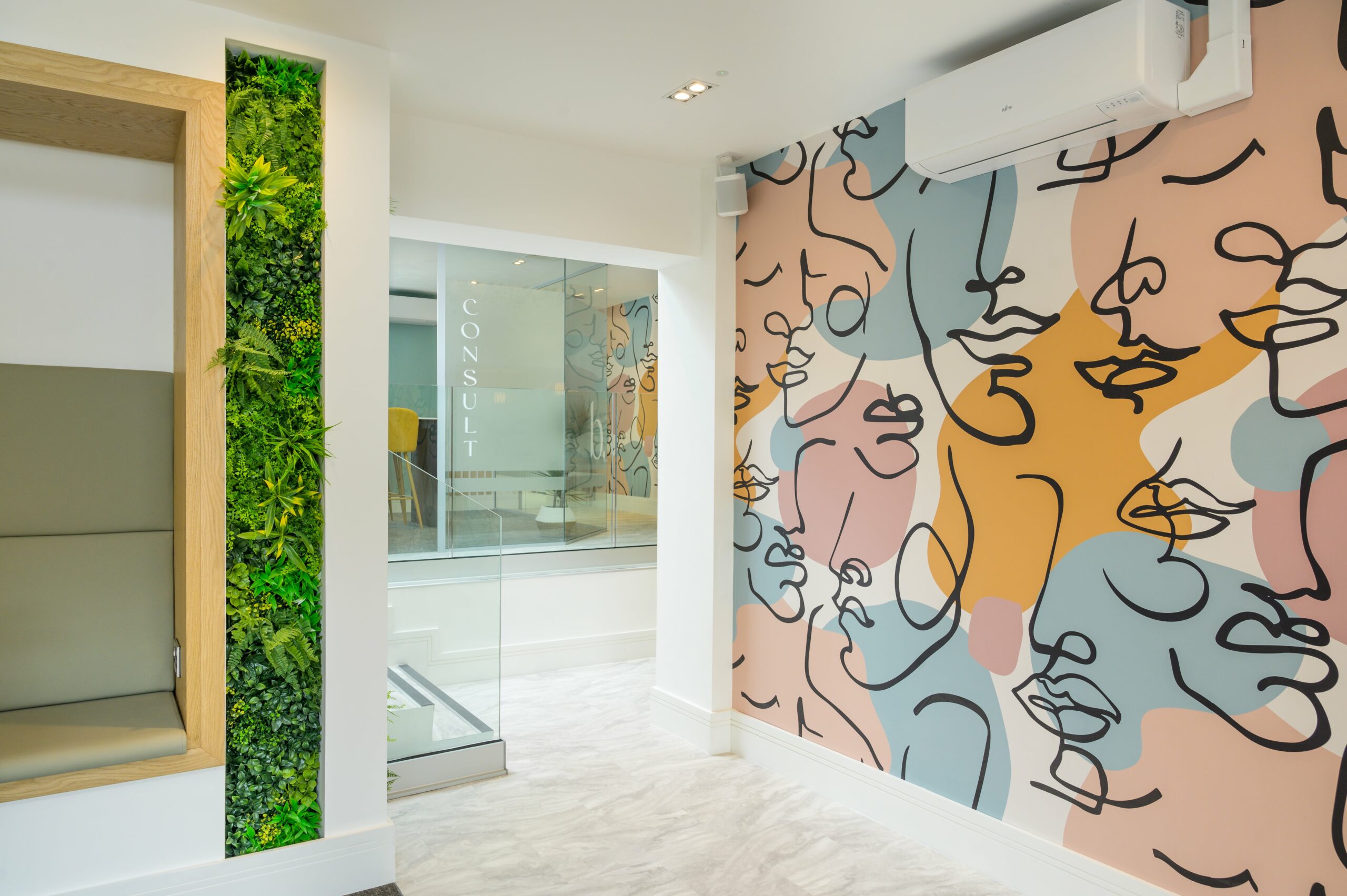 Other Cosmetic Dentistry Treatments
Meet The Beyond Dental Team
Start Your Beyond Dental Journey
Book Your Consultation Today!
If you've heard all that you need to hear and are ready to start your Beyond Dental journey, then get in touch with us today to arrange your same-day consultation!
Arrange Your Consultation