New Patients
We're Welcoming New Dental Patients!
If you're looking for a new private dentist, then let us introduce ourselves. We're Beyond Dental and we're welcoming new dental patients!

Our state-of-the-art private dental clinics are far from your typical practice. Forget drab, repetitive dental clinics and instead, imagine luxury clinics in beautiful buildings with the latest dental treatments out there.

With Beyond Dental, you can experience a dental journey like no other and, as we're welcoming new dental patients across our luxury clinics, we can get your journey started the very same day that you make an appointment. Let's find out more about how we welcome new dental patients to Beyond Dental!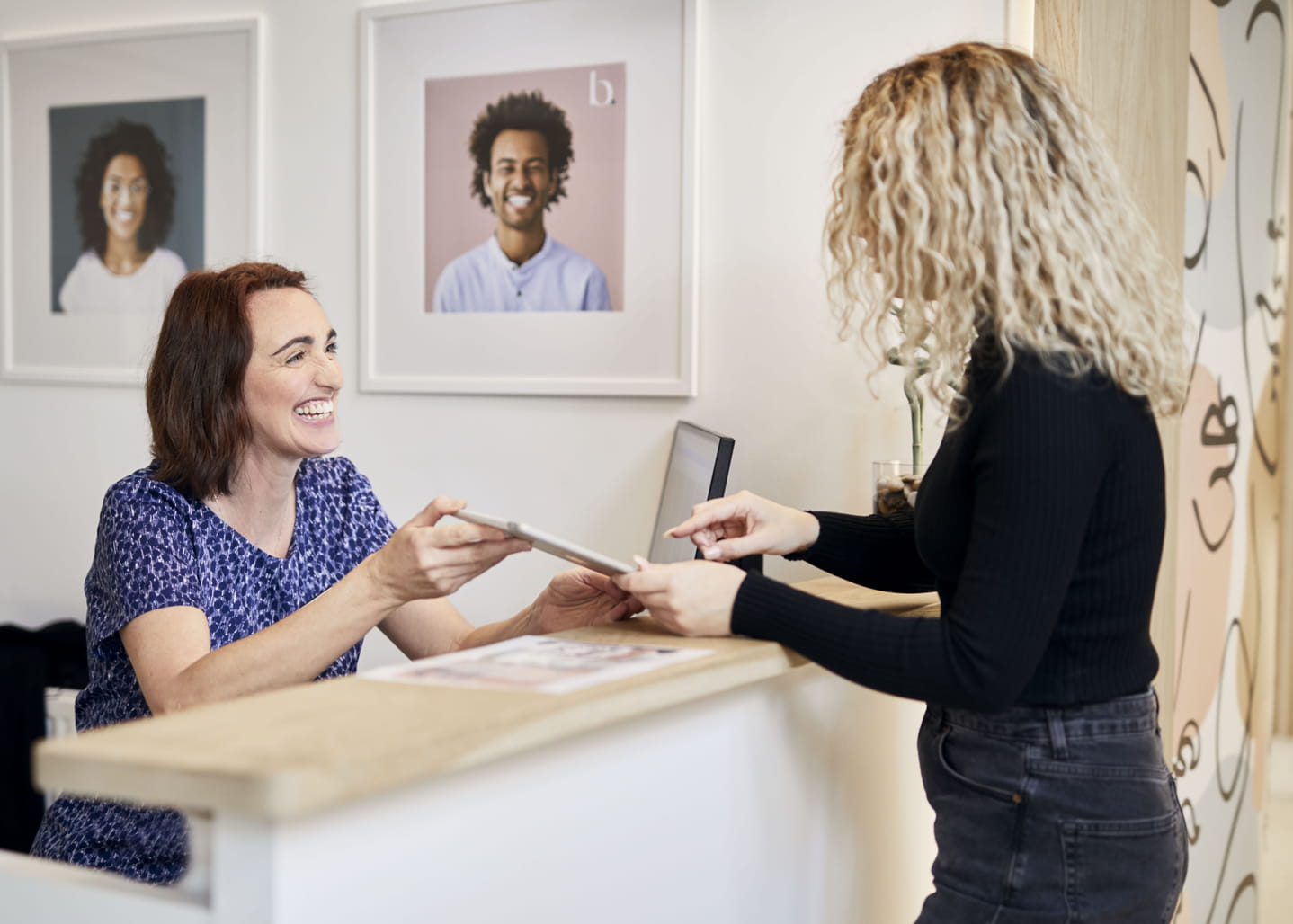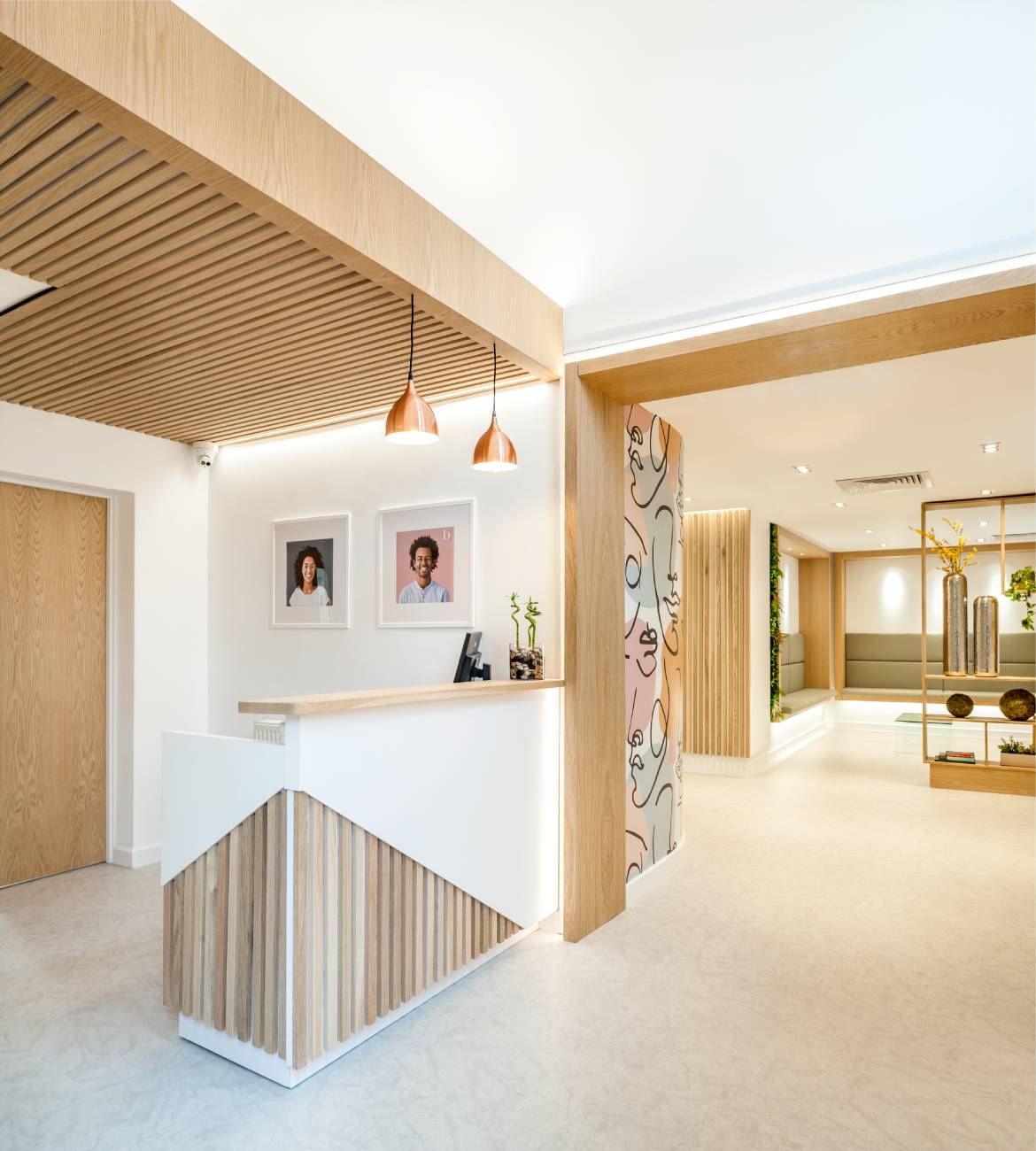 Why Choose Beyond Dental
We understand that if you're looking for a new dentist, it can all get a bit overwhelming! There are a lot of things to consider and this often leads patients to choosing a dentist that might not be right for them or doesn't offer the treatments they are looking for. It might not be a major life decision, but when it comes to finding a new dentist, we like to think that it should be a well-considered one!

This is where we come in. At Beyond Dental, we're currently welcoming new dental patients to our private dental clinics. With our welcoming waiting areas, dedicated Brush Stops and friendly team of dentists, nurses and receptionists, we're proud to offer you a private dental experience like never before.

We're really invested in making life as easy for you as possible as a new dental patient, which is why we use the latest technology to provide invaluable insights into your oral hygiene, meaning that we can cut appointment times and get started straight away on your treatments. We also offer flexible payment options so that you're not faced with large, upfront or costly fees, and an easy online booking system so that you can pick the time and date that suits you.
Register As A New Patient Today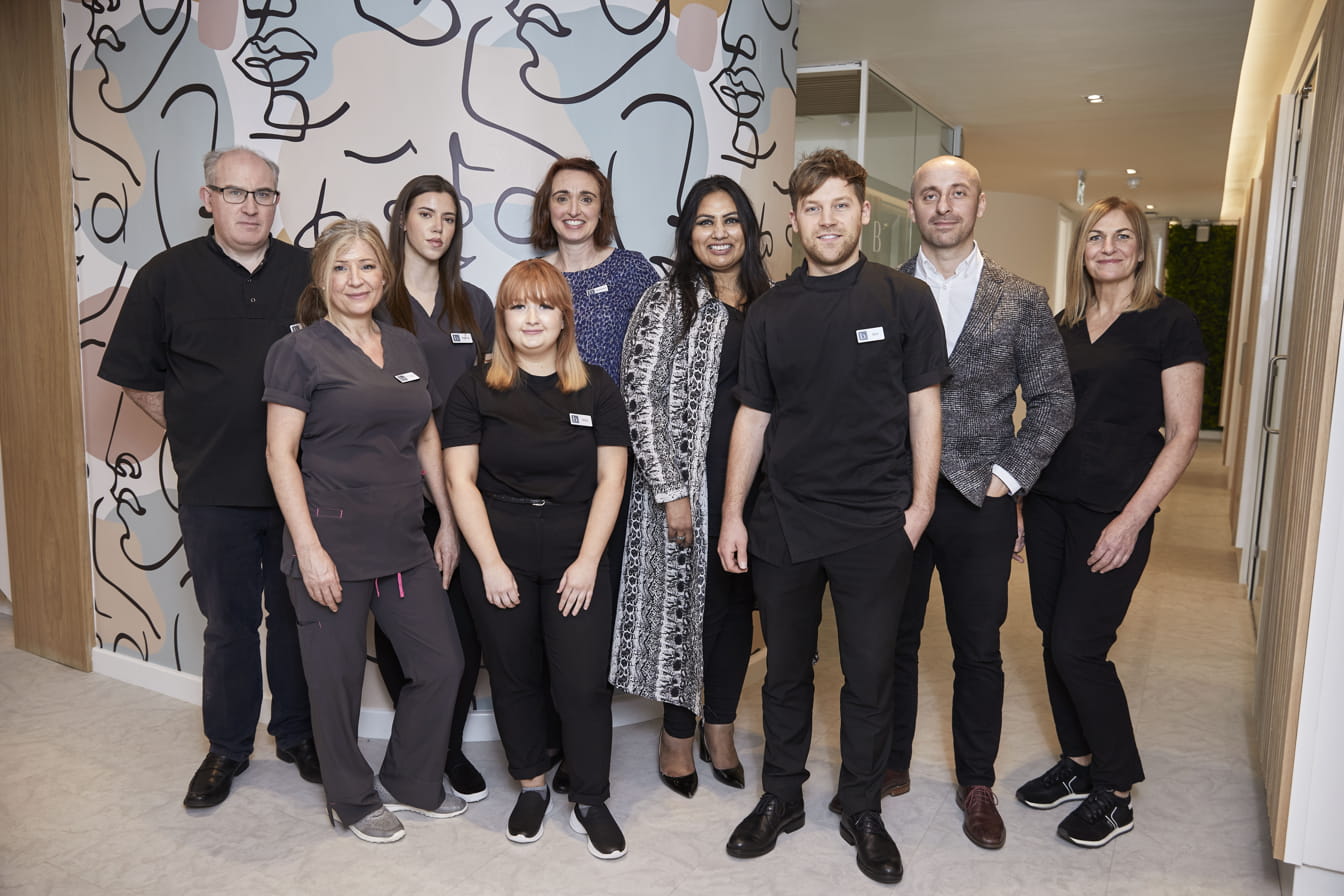 What We Offer
At Beyond Dental, we pride ourselves on offering a wide range of general and cosmetic dental treatments, so that we can help our new dental patients achieve their dream smiles.
We also offer fantastic aesthetic treatments with Beyond Skin. You can find more about our treatments below.
Register Today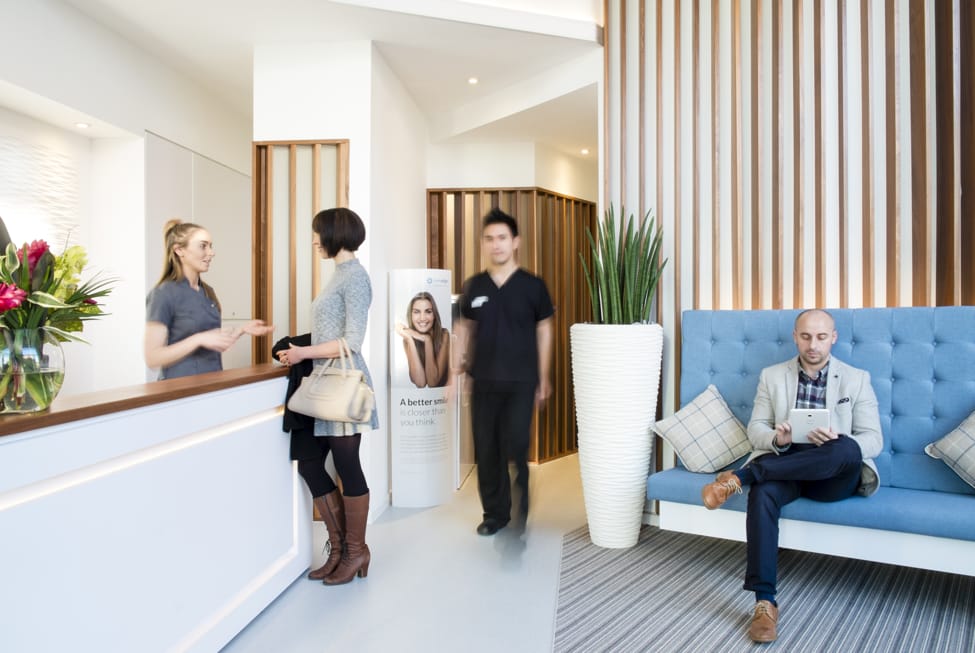 What To Expect As A New Dental Patient
When you join us as a new dental patient, you instantly become part of the Beyond Dental family. You're not just a patient number to us, but instead, you become a close friend that we can't wait to learn more about!

When you enquire as a new dental patient here at Beyond Dental, we'll soon be in touch (usually within 10 minutes of your enquiry!). We'll speak with you about why exactly you're looking to become a new dental patient, whether it's due to being unhappy with your current dental work, struggling to get an appointment with an NHS dentist or are simply looking for a more relaxing dental experience!

Once we've got an idea of what it is you're looking for in terms of treatments, we can recommend what would be best for you, whether it's a full cosmetic dental makeover or just regular twice-yearly check-ups and hygiene appointments. The Beyond Dental team is here to listen to you, free from judgement, and help you get the smile of your dreams. We're upfront and open with our treatment costs and are happy to discuss our costs with you. You can also set up affordable repayments, or you can sign up to our monthly subscription - the choice is up to you!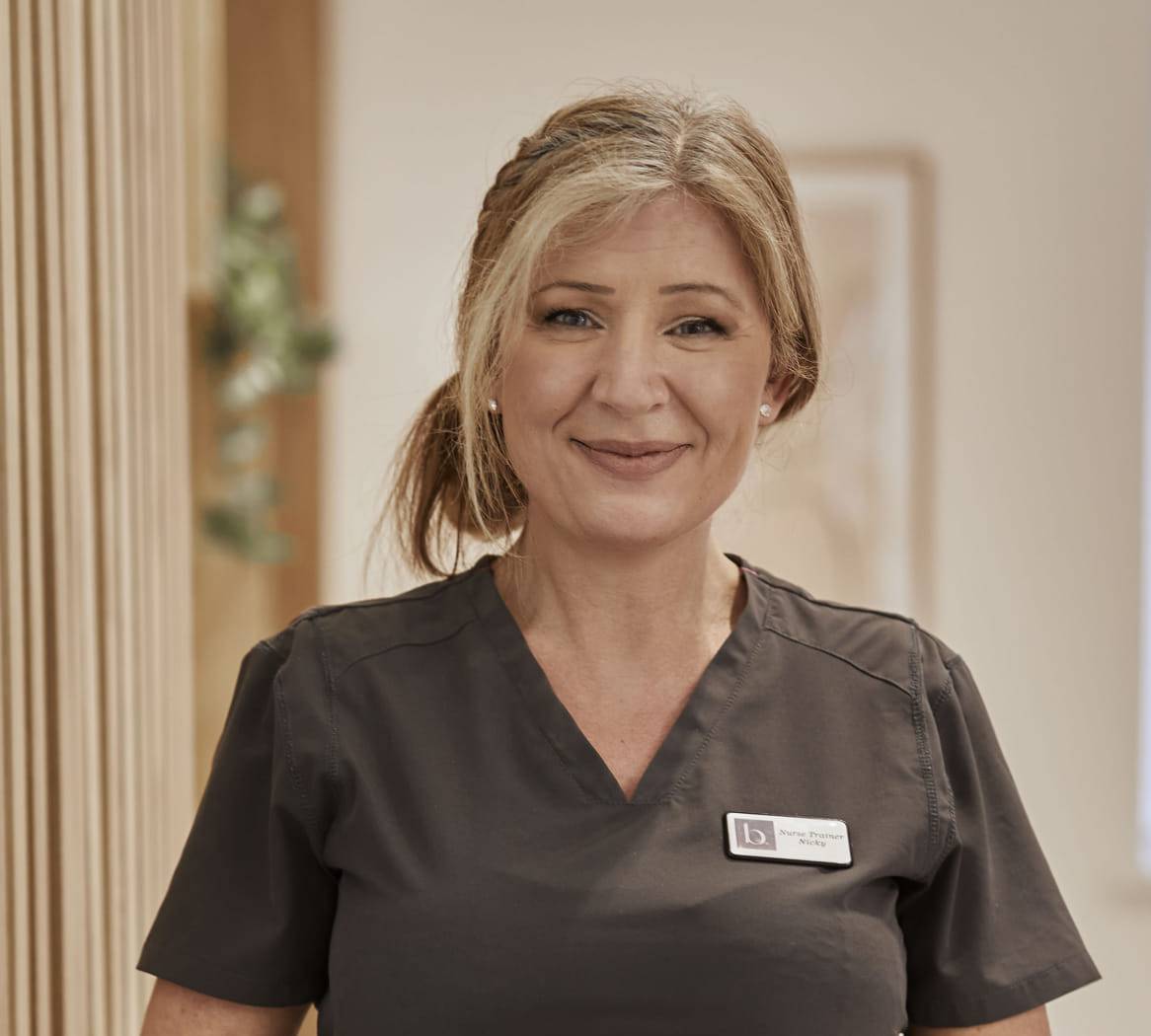 New Patient FAQ's
What is the onboarding process for new dental patients?
If you are interested in starting your journey with us at Beyond Dental, whether that's for a cosmetic treatment, general treatment or ongoing dentistry, all you need to do is give us a call. One of our experts will be able to give you a call back within 10 minutes if that suits you, to talk through what you are looking for and how we can help you achieve it. This could be anything from achieving a healthy smile to cosmetic changes and everything in between.
We can then arrange a consultation for every potential new dental patient, either in person or through a virtual consultation from the comfort of your own home, where we can look at your teeth and gain a better idea of the best treatment plan to help you achieve your goals. From here, we can get started on helping you to achieve your dream smile! Before any treatment starts, you're also more than welcome to come to our clinic to see what we are all about.
What makes Beyond Dental different?
Our entire ethos at Beyond Dental is centered around changing people's perception of dentistry, which is what we do with all new dental patients. Many people are likely to have experienced dentistry that is substandard and rushed, which not only negatively impacts your experience but also restricts the results you are able to achieve.
We have completely flipped the switch on dentistry, taking feedback of thousands of patients to create a dental clinic that is doing things differently. From our breathtaking luxurious clinics use state of the art technology and have teams of highly experienced dentists who are exceedingly passionate about what they do. Once you have visited us once, you will see exactly what we mean about how we are doing things differently!
Why should I choose a private dentist as a new dental patient?
As a private dentist, we are able to give you the time that is needed to achieve exceptional results and an unparalleled level of patient care. Alongside this, we have the freedom to invest in state of the art technology that takes the opportunities of dentistry to an entirely new level.
We want this experience to be accessible to anyone looking to become a new dental patient with us, which is why we offer easy to manage payment plans to break down the cost into smaller chunks. No hidden costs or large upfront fees, just fantastic dentistry that will help you to achieve the smile you have always wanted.
Is it a problem if new dental patients are afraid of the dentist?
Absolutely not. We completely understand that people may have had negative experiences in the past, which is why we created Beyond Dental. People deserve to have a happy and healthy smile without having to dread visiting their dentist.
Our team of experts are experienced in helping to ease people's fear when they arrive. If you'd like to visit the clinic before your first appointment, our doors are always open and we are happy to show you around to help you feel more comfortable. The patient care that every member of the Beyond team provide will instantly put you at ease as a new dental patient.
When you arrive for your treatment, there is absolutely no rush. We have the time to make sure you are fully comfortable and understand the treatment before anything begins. Throughout your appointment, if you need a quick break, that's no problem. Put your trust in us to help you overcome your fear and experience dentistry as it should be, the Beyond Dental way.