Milton Keynes
Dental Hygienist In Milton Keynes
Dental hygiene appointments are often rushed, uncomfortable and inadequate, but get ready to forget everything you know and be introduced to dental hygiene as it should be done. We understand how frustrating poor dental care can be, but we're here to change your perception for good.
Arrange A Visit To Our Dental Hygienist
What our patients think
1,300 reviews from satisfied customers
Looking After Your Smile
Visit Our Dental Hygienist in Milton Keynes
When you visit our dental hygienist in Milton Keynes, you can see exactly what we mean when we say that prevention is better than the cure. Alongside our focus on preventative dentistry, we also put a lot of care and effort into our dental hygienist treatments, so that we can take care of your oral health right at the source. We understand that every patient is different, so instead of a one size fits all approach in terms of appointment times, we offer different appointment lengths so that, no matter your oral hygiene concerns, we can ensure that you leave our dental hygienist in Milton Keynes happy and with healthy gums!
If you join our Beyond Dental subscription plan, then as a subscribed patient, you can get twice yearly appointments with our dental hygienists in Milton Keynes included in the plan, alongside many other benefits for just £25 per month!
Putting Smiles On Our Patient's Faces
I found beyond dental to be very welcoming. They explained all treatments clearly. And made me feel at ease. Being a nervous patient. I would recommend this dental practice
Wow! Fabulous dentist! Just registered myself and my two children after reading reviews. Went for our new patient check today. We're all nervous patients and have avoided the denist too long but the AMAZING team put us all at ease! The surgery, ethos and service are outstanding.
Calm environment and the receptionist is friendly. She sits with you to go through your introduction and asks if you have any concerns or worries. Dentist is very informative including showing you a 3D scan of your mouth. There is a screen on the ceiling so you can watch TV to distract you. It's not often you can say going to the dentist is a pleasant experience, but this really is.
What a fabulous dentists! Such a relaxing atmosphere and the staff are all so friendly. I especially love the brush stop where I brushed my teeth before I went in to see the dentist. As a busy mum of 3 this is such a handy thing to have and something I've never seen before. Now I've found Beyond Dental I wouldn't go anywhere else.
What an absolute gem this place is! They have made this the most enjoyable visit to a dentist I've ever experienced. From the "brush stop" which is gorgeous and lets you brush your teeth before your appointment, to the beautiful green walls it is something to experience. I've never been excited to go back to the dentist before, but I am now!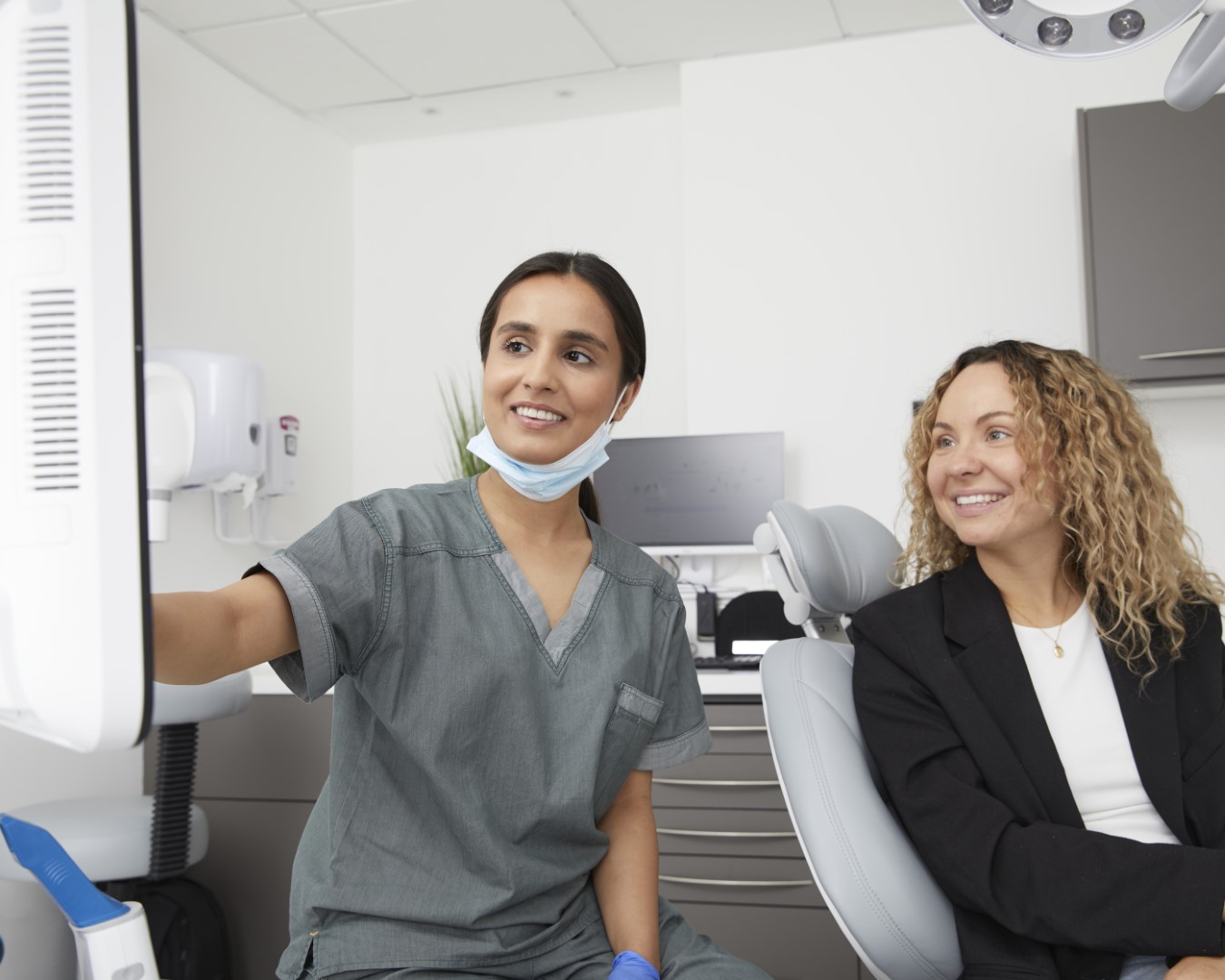 Learn More About Your Oral Hygiene
What Happens At A Dental Hygienist Appointment?
When it comes to hygienist appointments, many patients simply don't realise exactly what they involve and, as a result, tend to avoid them. But, dental hygiene appointments are important for spotting issues with your oral health before they become problematic or require further, more invasive, treatment. No matter how well you think you look after your oral health, there are spots in your mouth that even the best toothbrush can't reach. Our team of dental hygienists in Milton Keynes can spot and clean those hard to reach places and provide a full and professional deep clean.
When you first arrive for your dental hygienist appointment with us, we will get you completely settled and have a chat about your oral health, your routine and any problems you might have identified, such as tooth sensitivity or spotting blood after brushing.
From here, our dental hygienists in Milton Keynes will complete a full scale and polish, to remove any tartar build up which can be damaging to your teeth and difficult to remove yourself, as well as to help your teeth get nice and shiny. Removing this every 6 months is optimal to keep your mouth nice and healthy.
We can then get your next appointment booked in, and trust us, with our luxury clinic you won't be able to wait to come back!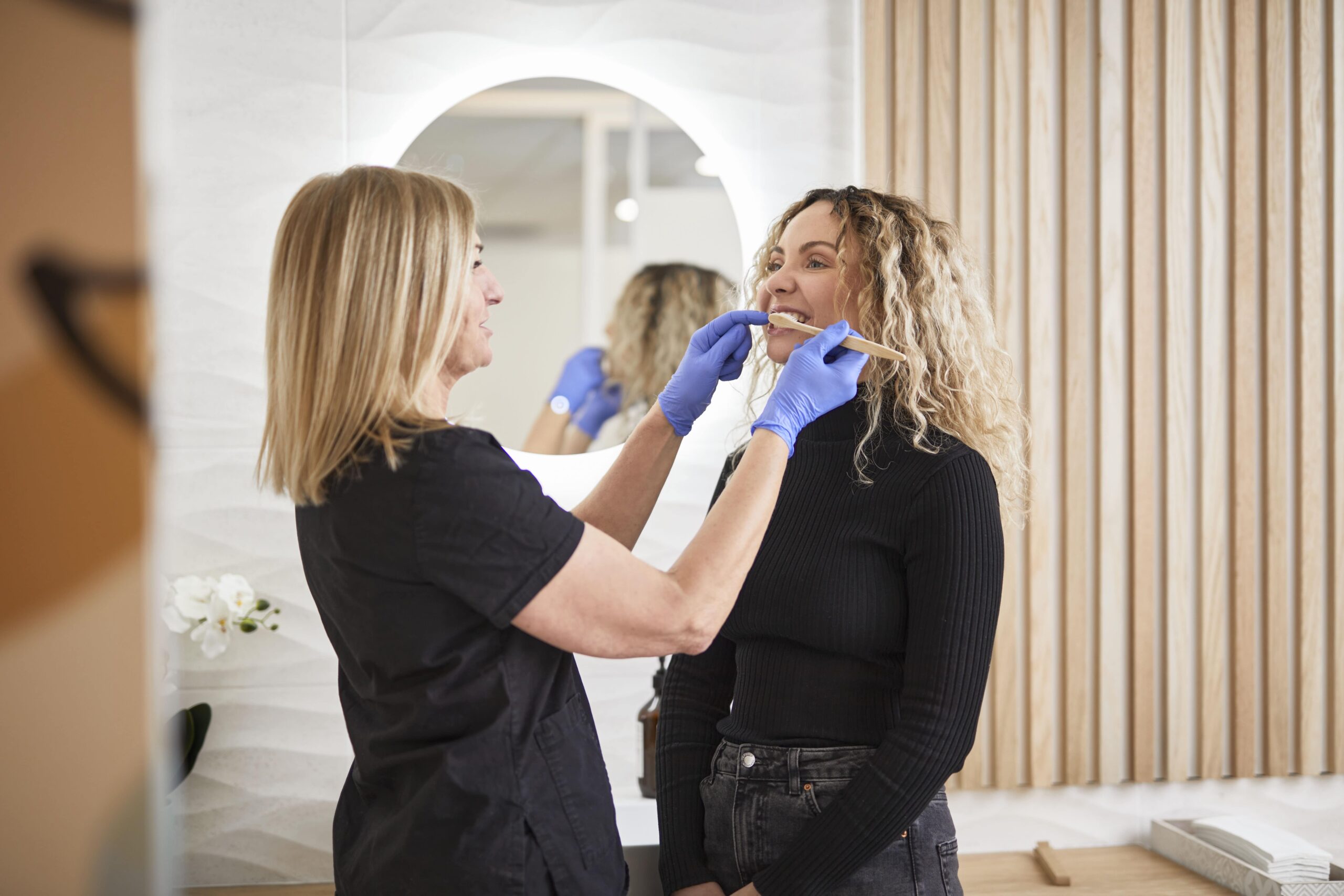 Maintaining A Health Smile
Continued Support At Home
When you see our dental hygienist in Milton Keynes, we will speak about your current oral health routine, and based on the scale and polish, we can identify areas that need improvement. We will provide advice on your routine and the products you should be using, and then if you're unsure about anything, we're always on hand to provide further support at home. At our dedicated Brush Stops, our dental hygienists can also give you tips and advice on how best to brush your teeth, floss and take care of your oral health in general.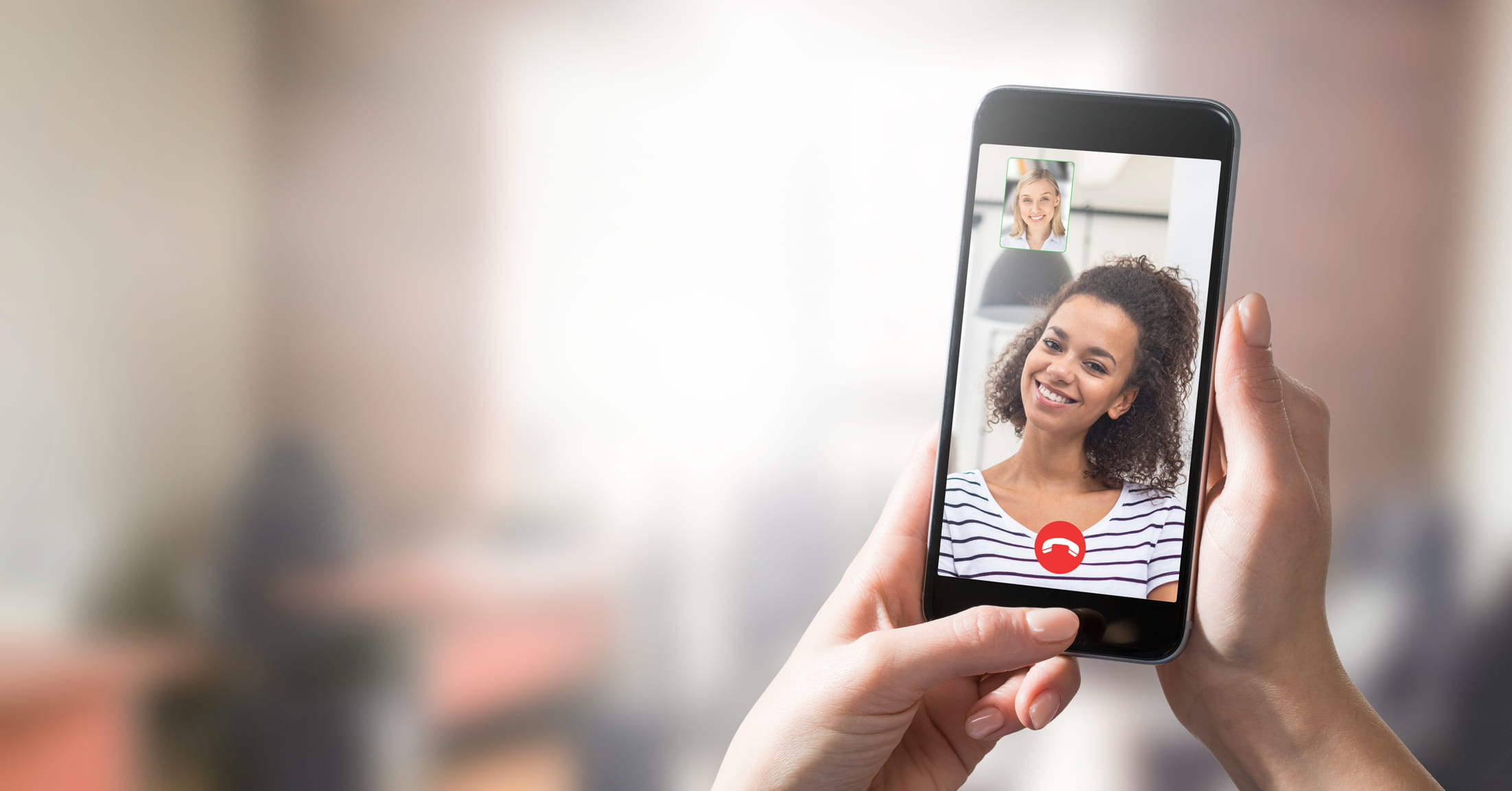 Arrange Your Virtual Consultation Today
Game-Changing Virtual Appointments
If you are interested in one of our treatments but want to find out more information, or aren't sure if it's the right treatment for you, we can arrange a free virtual appointment with one of our experts! They will talk you through the treatment, as well as your suitability, so you are completely happy with your choice and the results.
Book Your Virtual Consultation!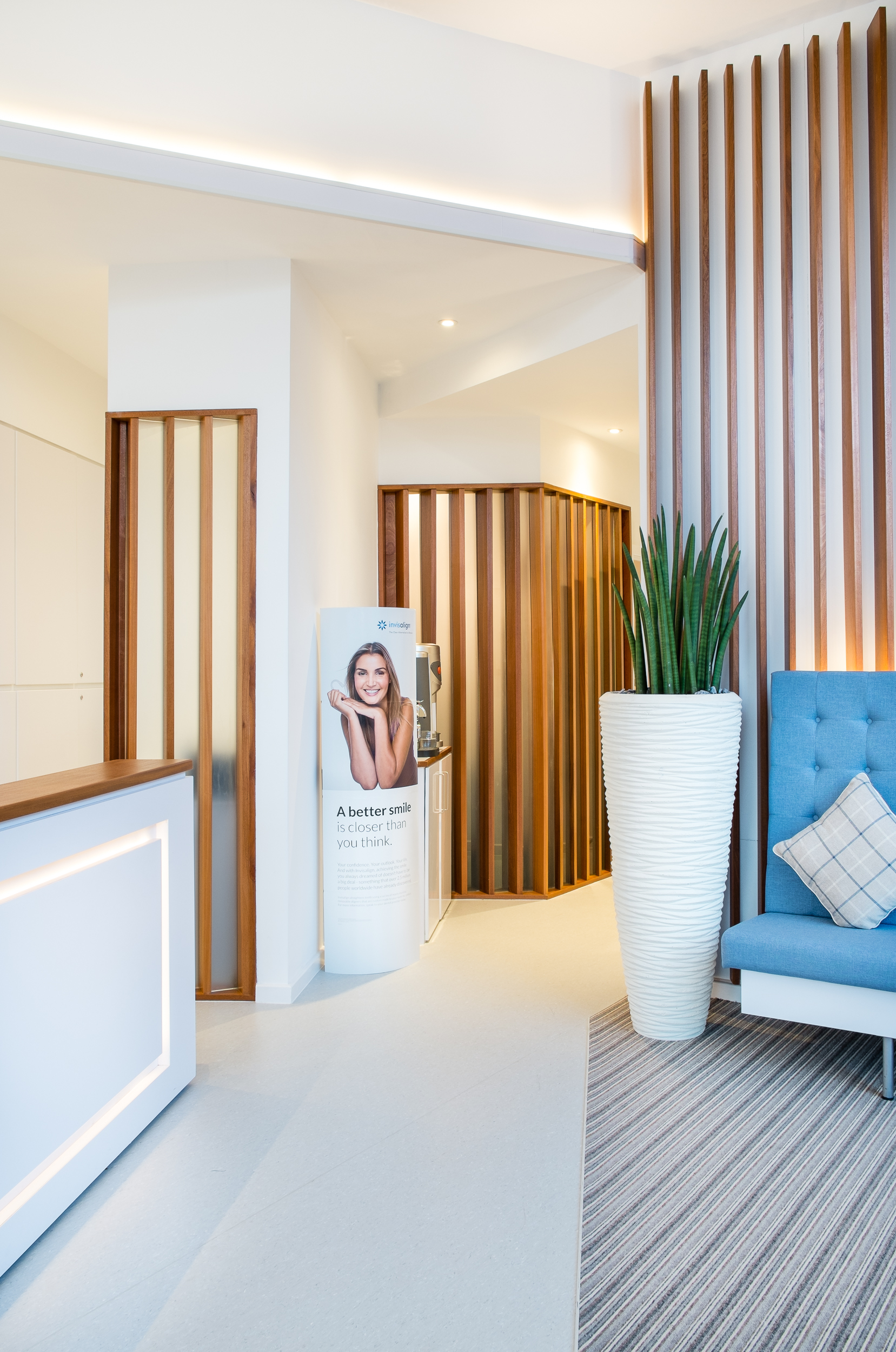 Easy To Manage Finance Plans
Flexible Payment Plans
Break down the cost of your treatment into smaller, more manageable chunks with our flexible payment plans! Our payment plans are totally adaptable to you and your treatment plan, for example, for £1,000 of treatment, we can break this down into £30 monthly repayments, making your treatment much more affordable.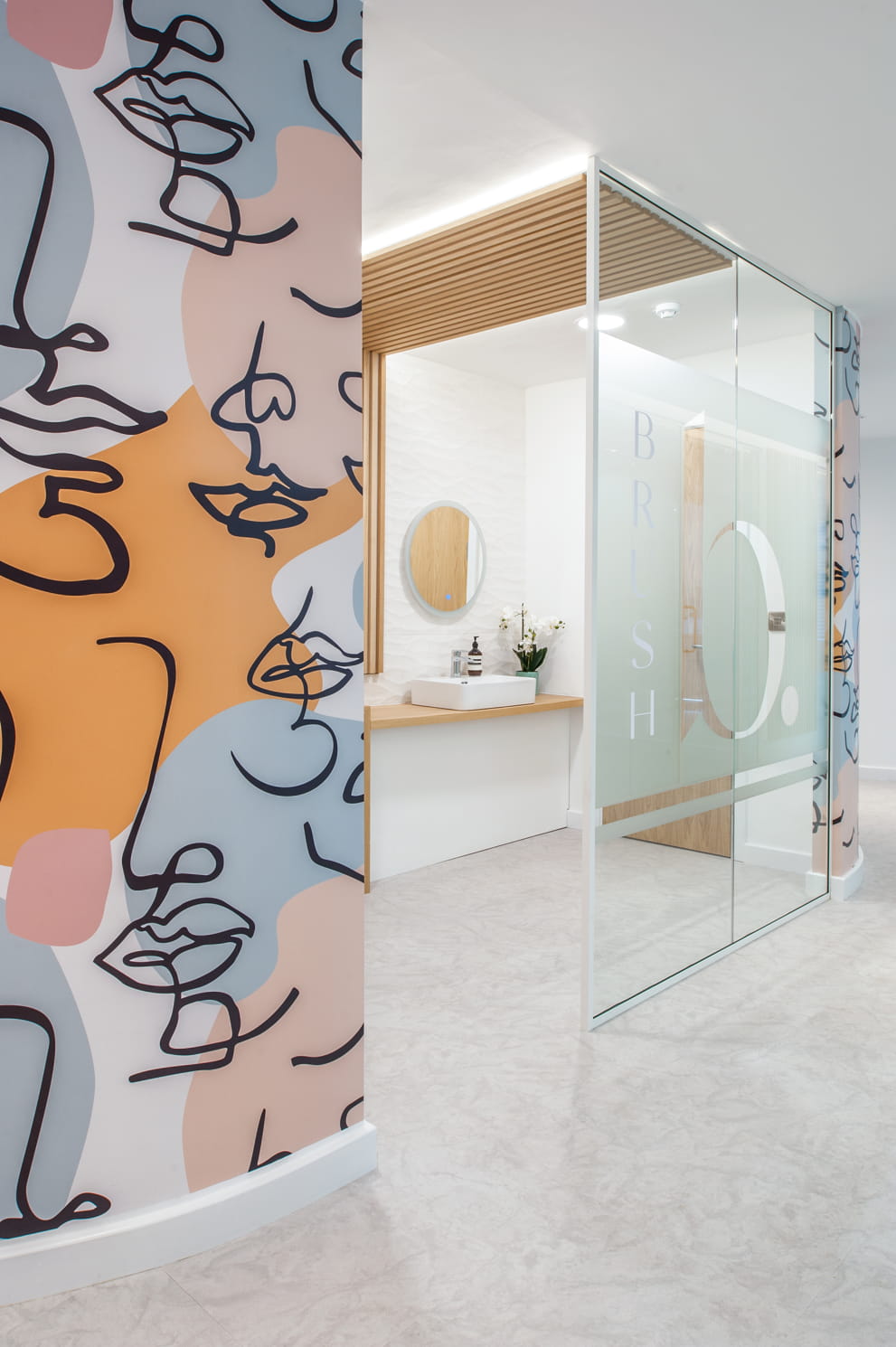 Visit our dedicated Brush Stops before your appointment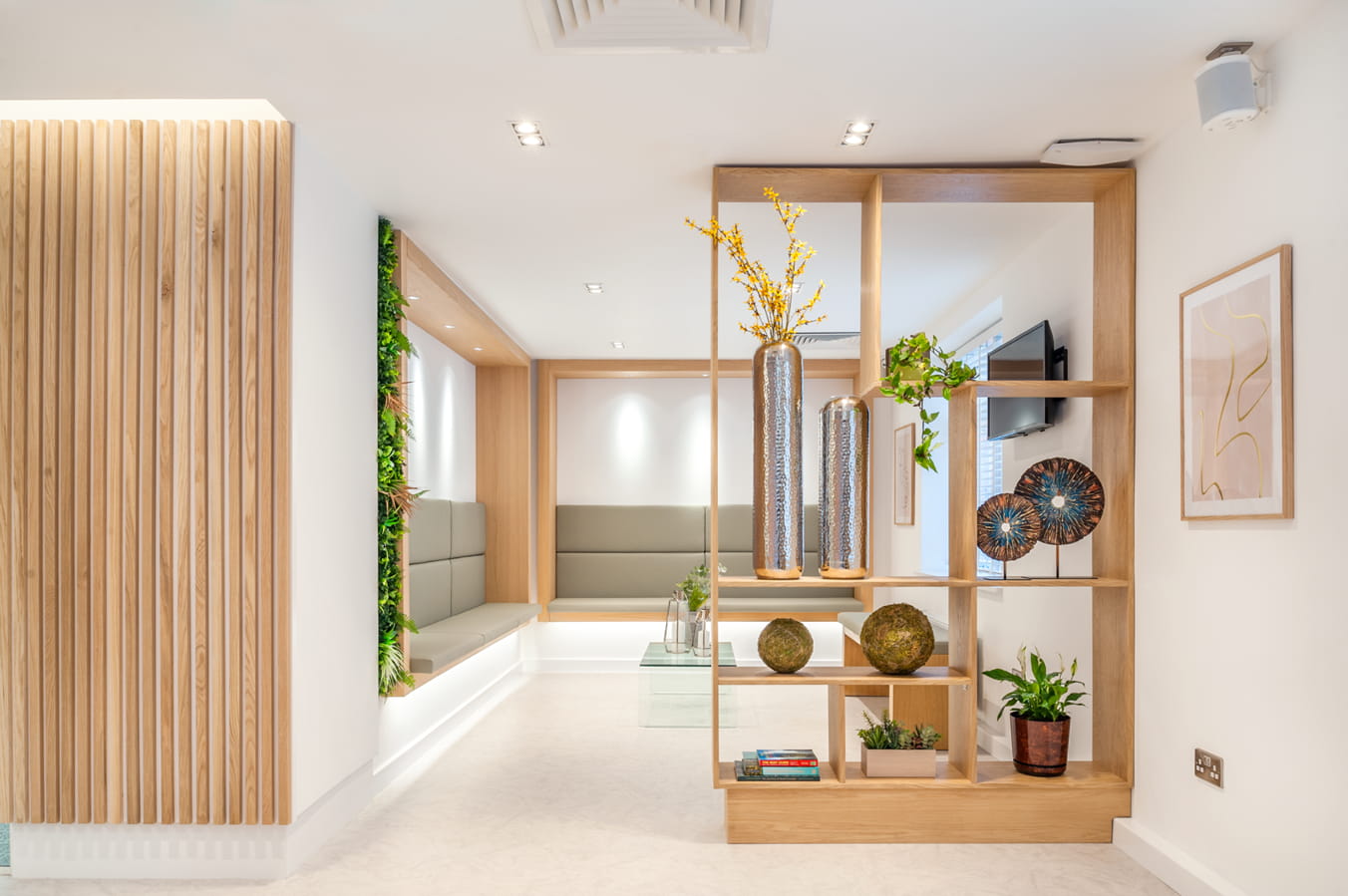 Relax in our luxury waiting area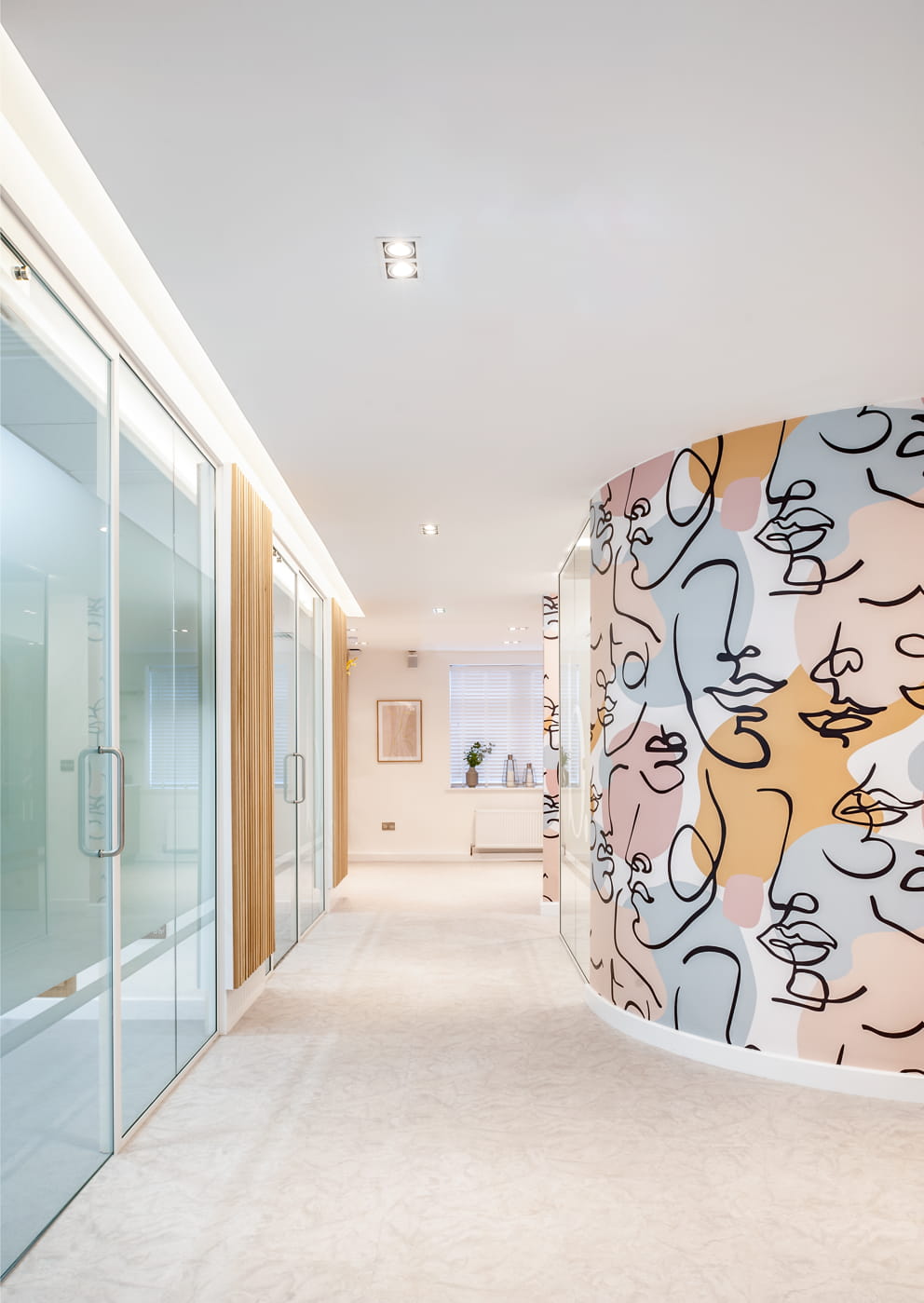 Gone are the days of clinical, cold dentist clinics.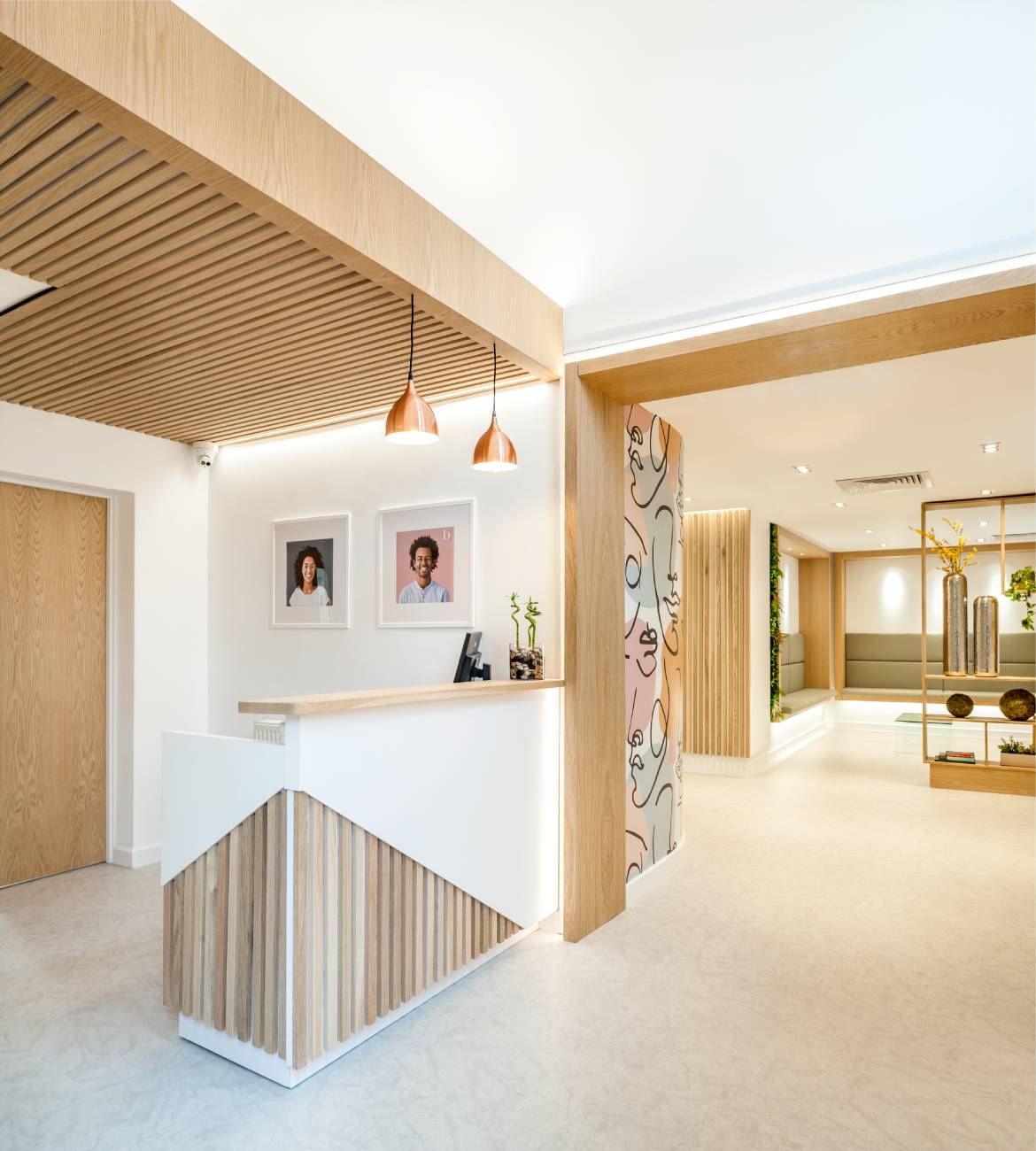 Receive a warm welcome from our team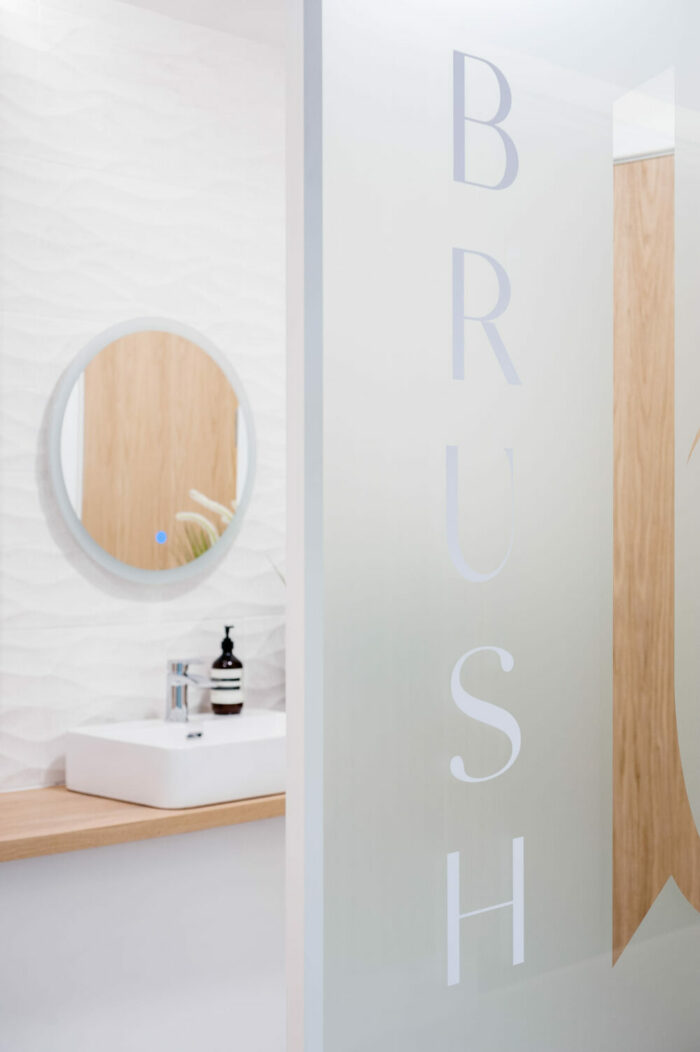 Dedicated brush stops with luxury products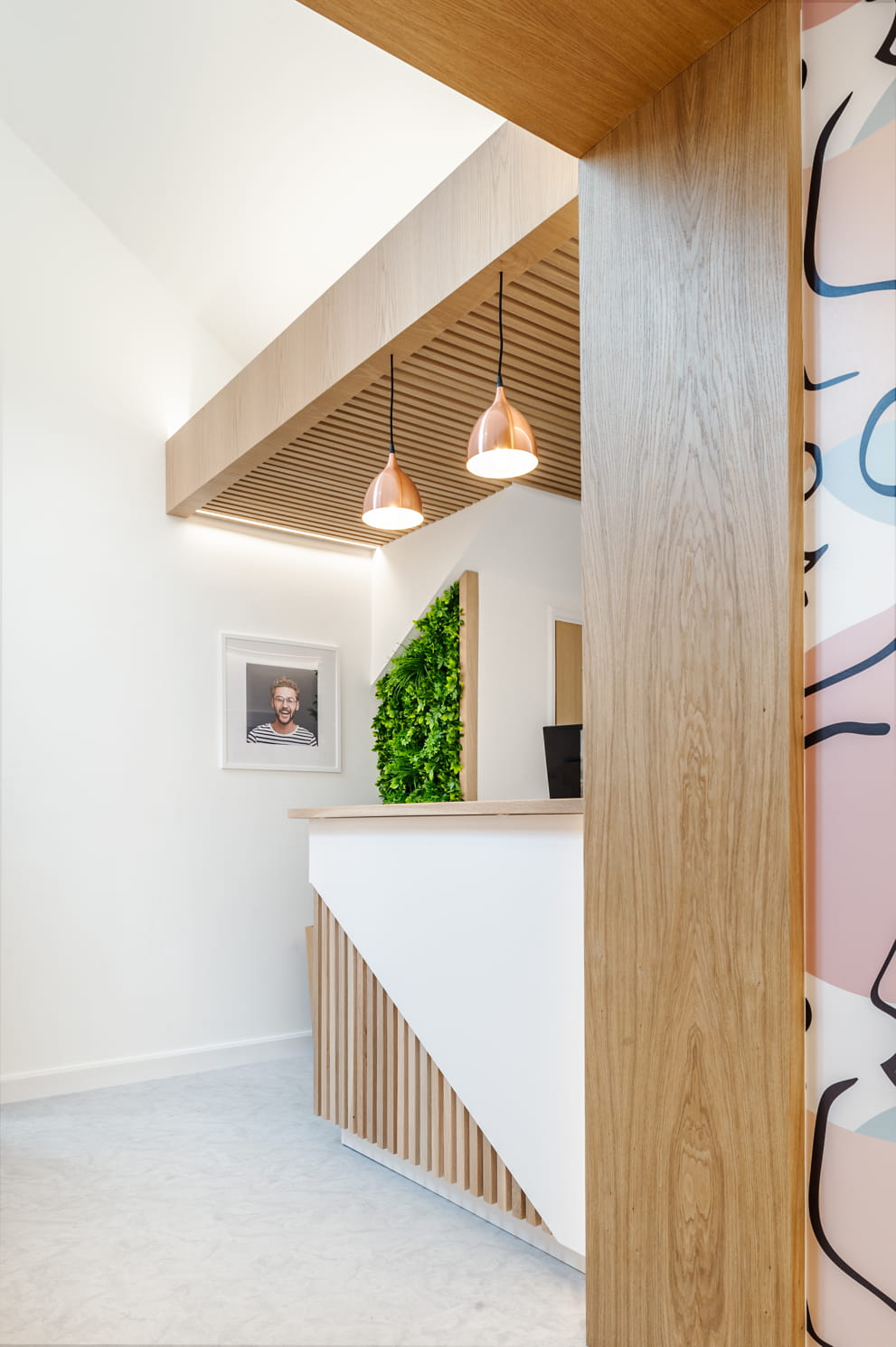 Welcome to Beyond Dental!
Other General Dentistry Treatments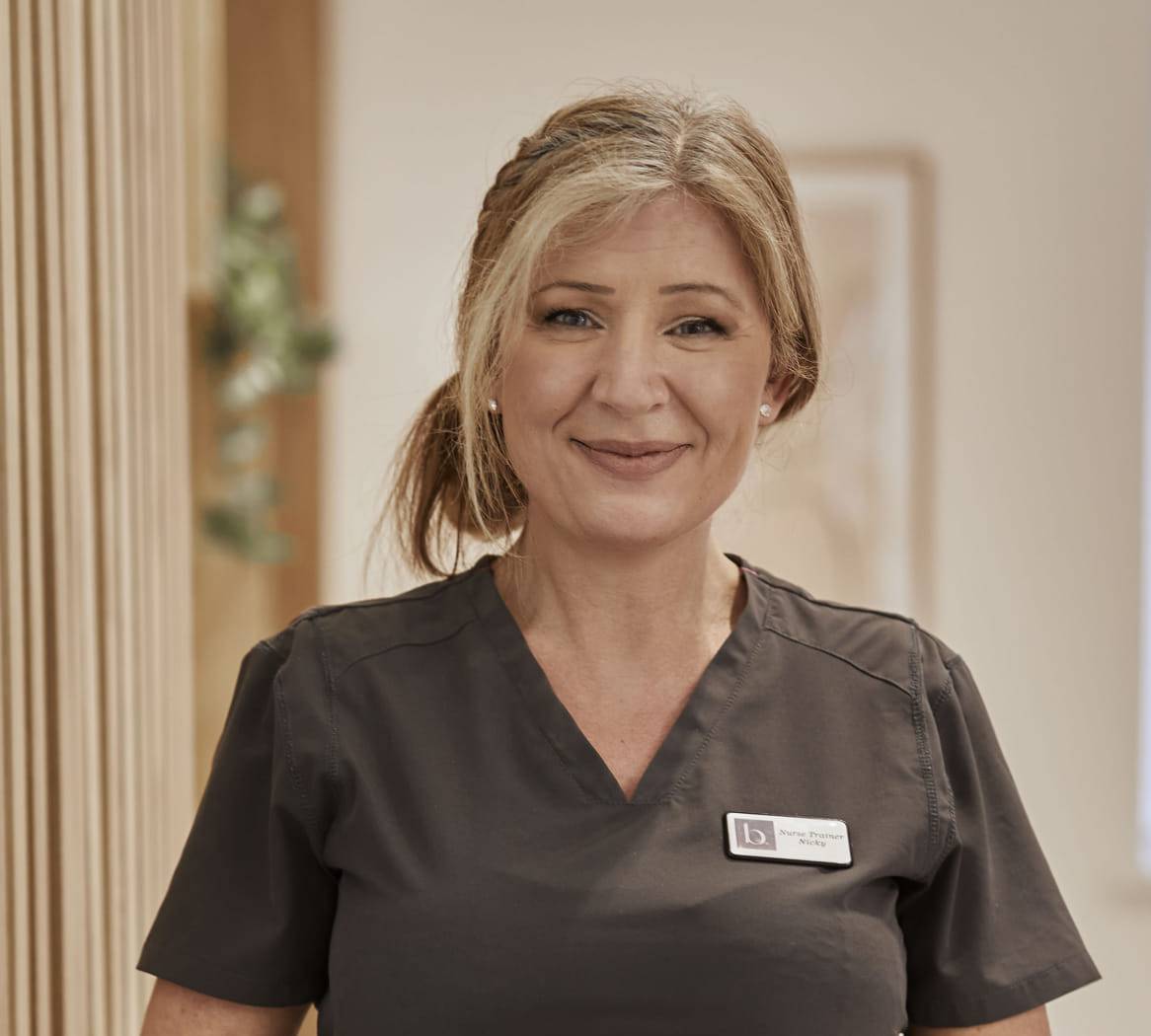 FAQs About Visiting Our Dental Hygienist in Milton Keynes
What to expect when visiting a dental hygienist in Milton Keynes
During a visit with a dental hygienist, they will start with a full examination of the teeth, mouth, gums and tongue. From here, our dental hygienists in Milton Keynes will conduct a "scale and polish", which is a professional grade deep clean to remove any tartar build up, which when left untreated, can result in a range of very serious oral health problems, including gum disease.
By doing this, they will also be able to identify any problem areas, followed by advice to help you manage them moving forward. They will also have a general chat about how to keep your mouth as healthy as possible, with personalised advice based on your current oral health and lifestyle.
Seeing your dental hygienist in Milton Keynes regularly will make sure that you have healthy teeth, fresh breath and any problems can quickly be identified and resolved to avoid the need for more comprehensive treatments in the future.
Tips for maintaining your oral health
Keeping your oral health in the best condition can be simple when you dedicate around 5 minutes a day to it!
Reducing your intake of sugary foods and drinks can help to reduce the risk of gum disease. When you eat something sugary, the bacteria in the mouth work to break it down, which produces acid. This then causes tooth decay, eventually leading to gum disease. So, cutting down on your sugar intake and making sure that you drink water if you do consume something sugary can help with your oral health significantly.
Brushing your teeth twice a day, using mouthwash and interdental devices (e.g. floss) helps to clean all areas of the teeth, mouth and gums, removing harmful bacteria in the mouth.
Using dental products that contain fluoride also helps to protect the teeth from tooth decay, as the teeth are more resistant to damage from bacteria and acid in the mouth.
When brushing your teeth, have a quick inspection of your mouth to see if you notice anything different. Doing this regularly will make it easier to identify any issues.
You should visit your dentist for a checkup and hygienist appointment at least twice a year, so any problems can be identified as early as possible. In between appointments, if you think there might be an issue, get in touch with your dentist as soon as possible.
Signs you need to visit a dental hygienist in Milton Keynes
Everyone should visit a dental hygienist twice a year, to prevent avoidable problems from arising. Without doing so, problems could easily develop and the treatment needed to solve the problem will likely be much more invasive and expensive. So, investing in preventative dentistry by seeing your dental hygienist in Milton Keynes is certainly worth doing, to keep your oral health in the best possible condition.
Start Your Beyond Dental Journey
Book Your Consultation Today!
If you've heard all that you need to hear and are ready to start your Beyond Dental journey, then get in touch with us today to arrange your same-day consultation!
Book Your Consultation