Milton Keynes
Invisalign in Milton Keynes
If you're looking for a straighter smile without having traditional metal braces, having Invisalign in Milton Keynes with Beyond Dental could be the perfect solution!
Book Your Invisalign Consultation In Milton Keynes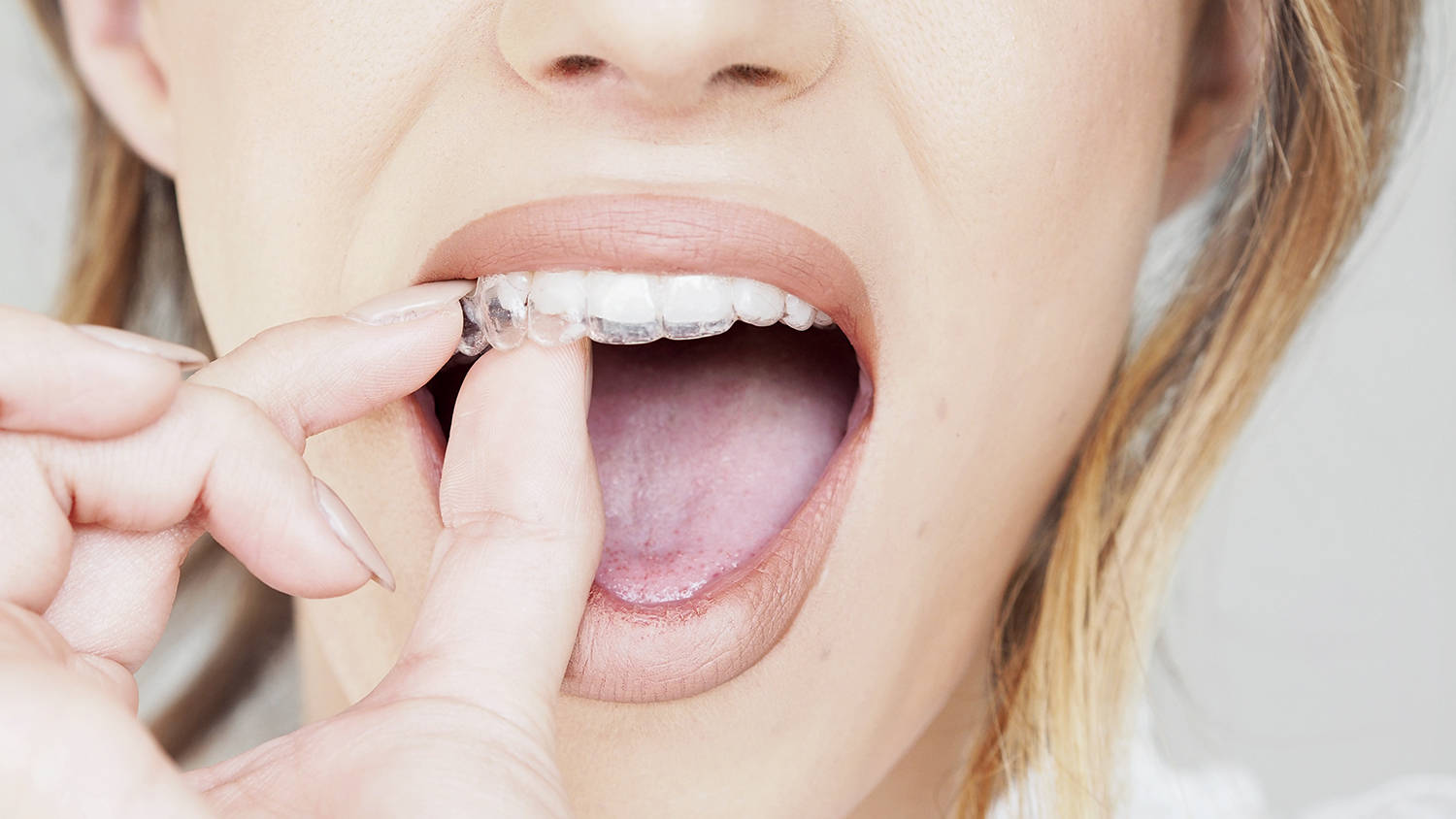 Invisalign Key Features
Achieve a straighter smile in as little as 6 months.
Prices starting from just £45 a month with our flexible payment plans.
We have Diamond Status, and are in the top 1% of providers in the UK!
Flexible payment plans starting from just £59 per month
Removable aligners, so no interference with your lifestyle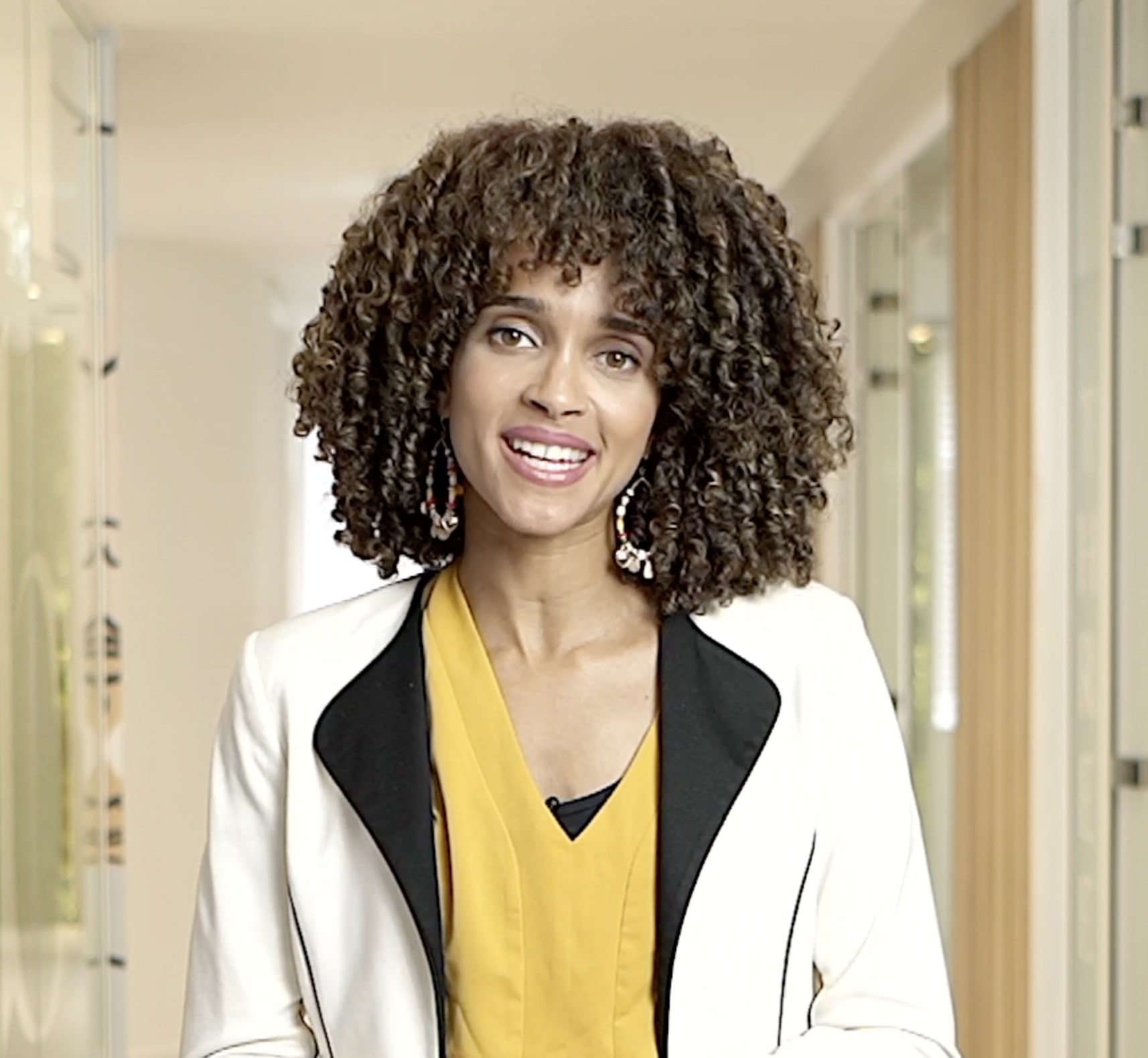 Non Invasive Teeth Straightening Treatment
More About Invisalign in Milton Keynes
Invisalign uses clear, plastic retainers that are changed every few weeks to gradually move the teeth, without the need for permanent braces which are often uncomfortable, unsightly and restrictive in terms of what you can eat and drink. No one even needs to know you're having the treatment if you don't want them to! Invisalign is a modern treatment to help you get a happy and healthy smile!
Book A Free Invisalign Consultation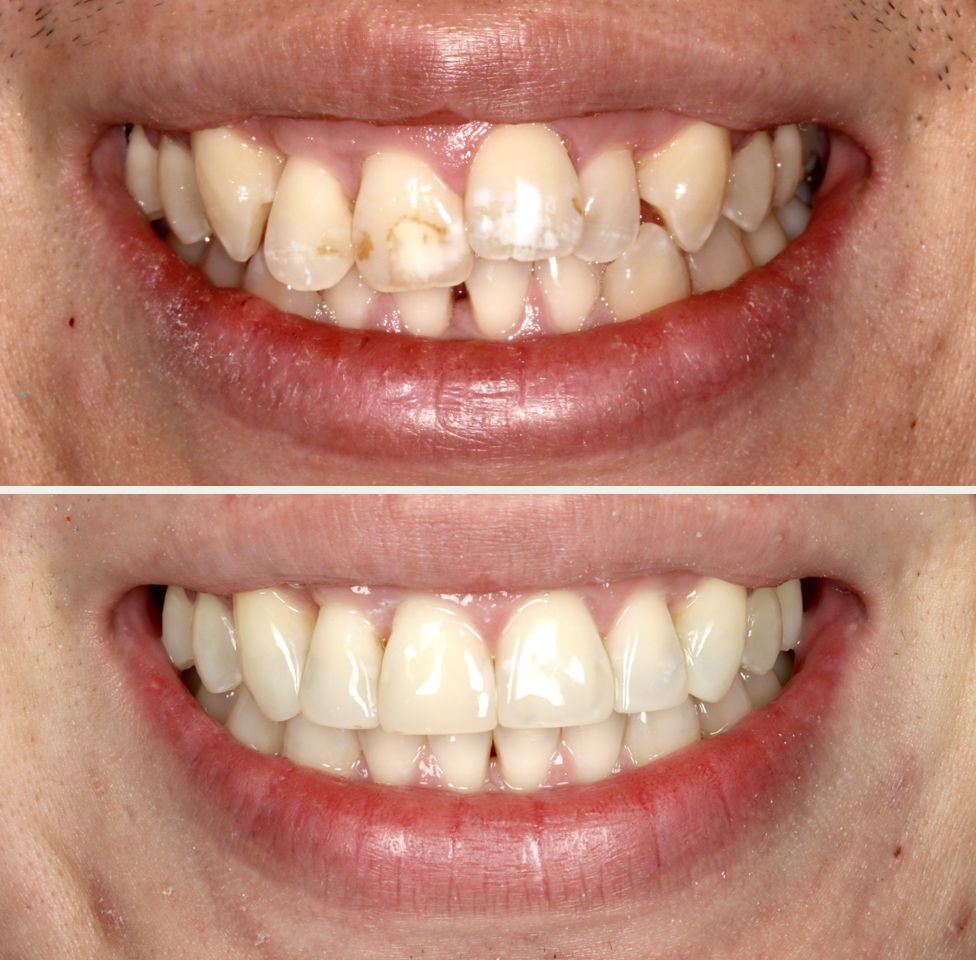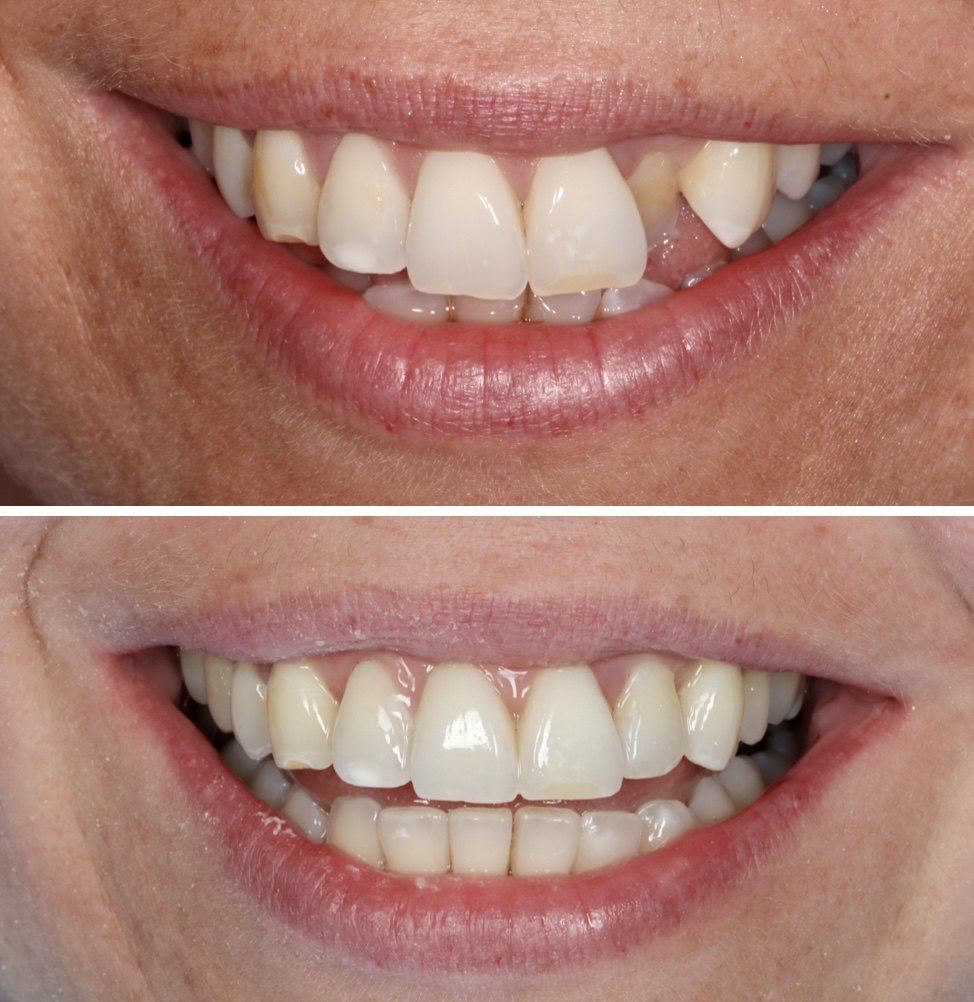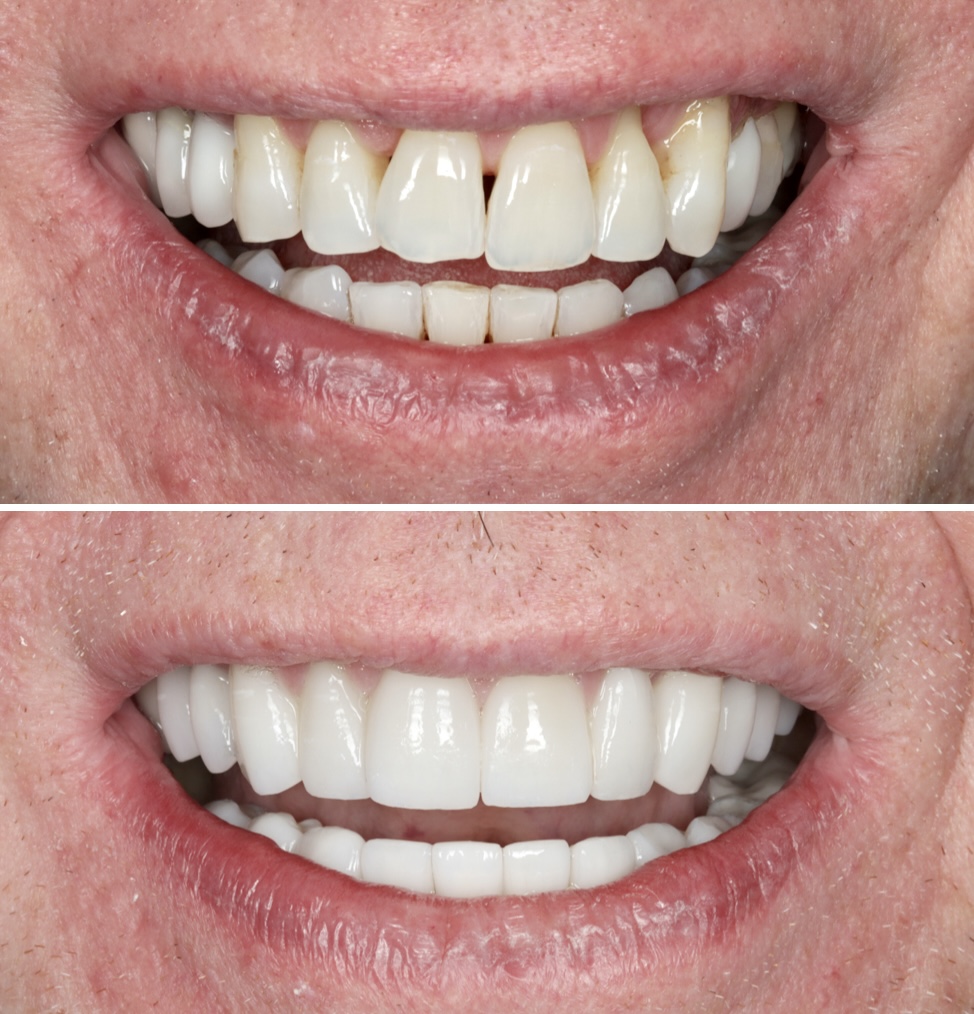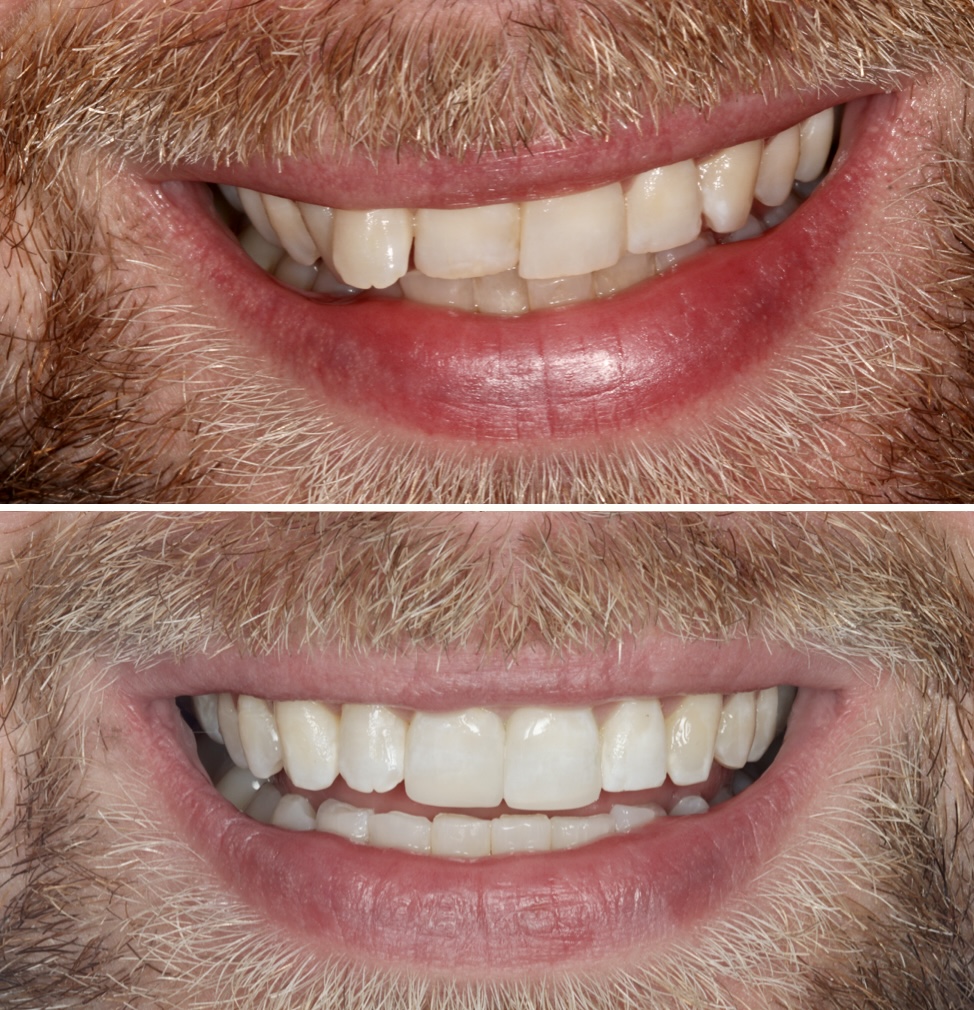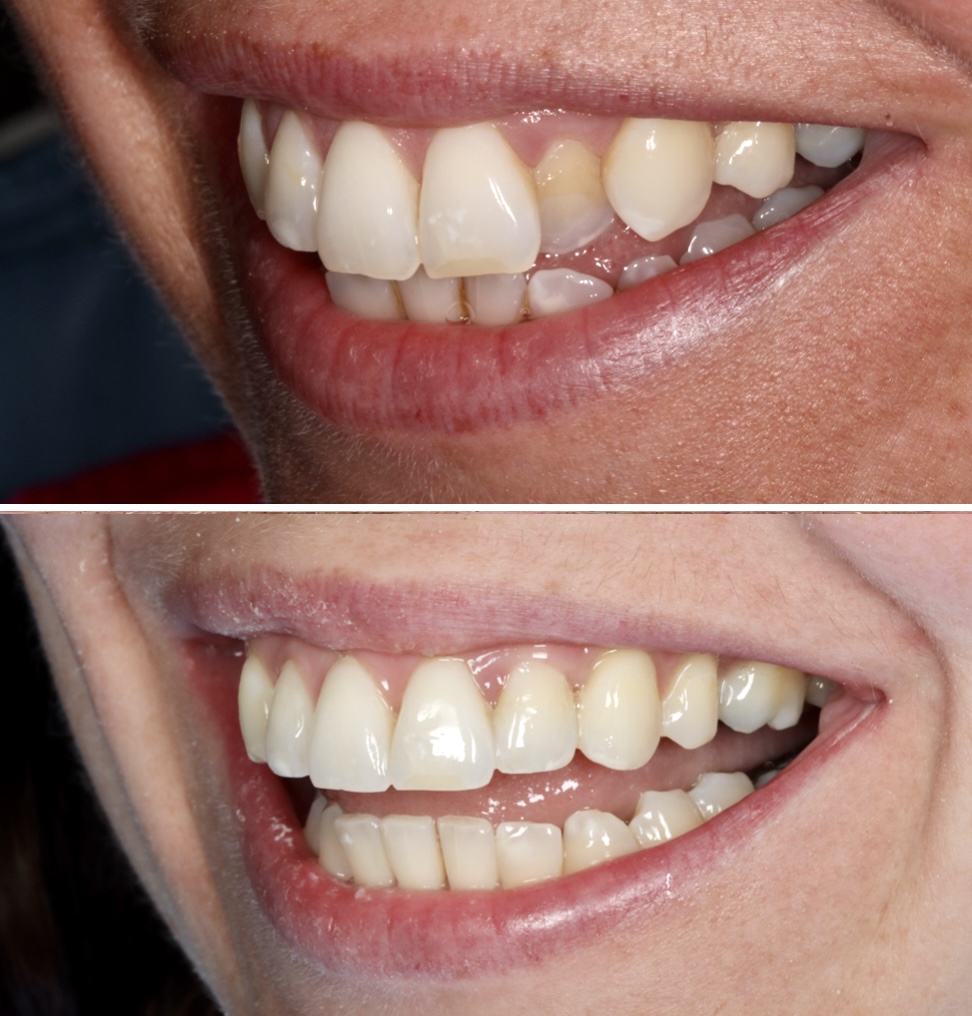 Achieving Fantastic Results For Our Patients
Teeth Transformations: Invisalign
We're very proud of the smiles we have already changed with Invisalign in Milton Keynes. Take a look at our recent teeth transformations!
Got Questions? Click Here To Send Us A WhatsApp
Putting Smiles On Our Patient's Faces
I found beyond dental to be very welcoming. They explained all treatments clearly. And made me feel at ease. Being a nervous patient. I would recommend this dental practice
Wow! Fabulous dentist! Just registered myself and my two children after reading reviews. Went for our new patient check today. We're all nervous patients and have avoided the denist too long but the AMAZING team put us all at ease! The surgery, ethos and service are outstanding.
Calm environment and the receptionist is friendly. She sits with you to go through your introduction and asks if you have any concerns or worries. Dentist is very informative including showing you a 3D scan of your mouth. There is a screen on the ceiling so you can watch TV to distract you. It's not often you can say going to the dentist is a pleasant experience, but this really is.
What a fabulous dentists! Such a relaxing atmosphere and the staff are all so friendly. I especially love the brush stop where I brushed my teeth before I went in to see the dentist. As a busy mum of 3 this is such a handy thing to have and something I've never seen before. Now I've found Beyond Dental I wouldn't go anywhere else.
What an absolute gem this place is! They have made this the most enjoyable visit to a dentist I've ever experienced. From the "brush stop" which is gorgeous and lets you brush your teeth before your appointment, to the beautiful green walls it is something to experience. I've never been excited to go back to the dentist before, but I am now!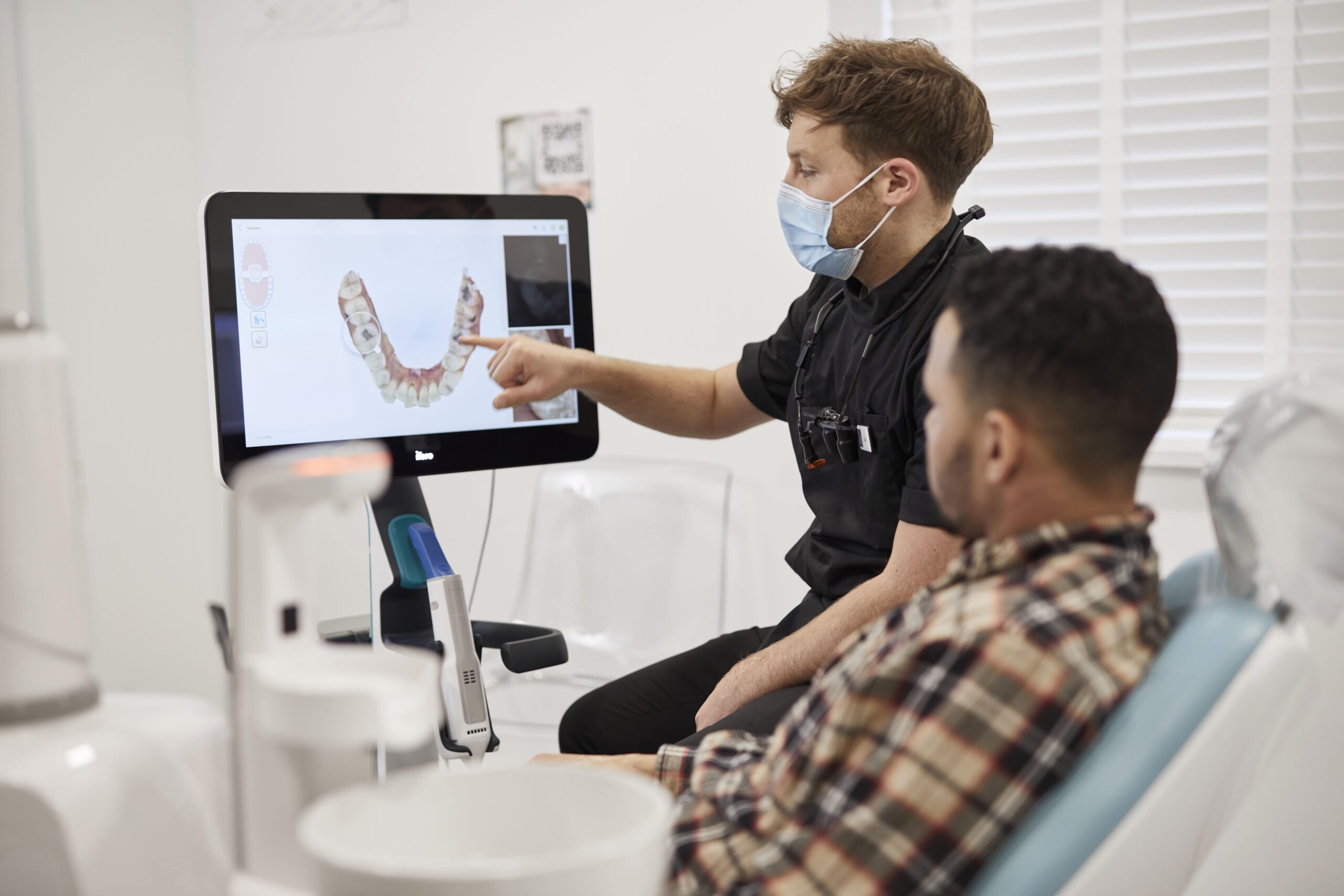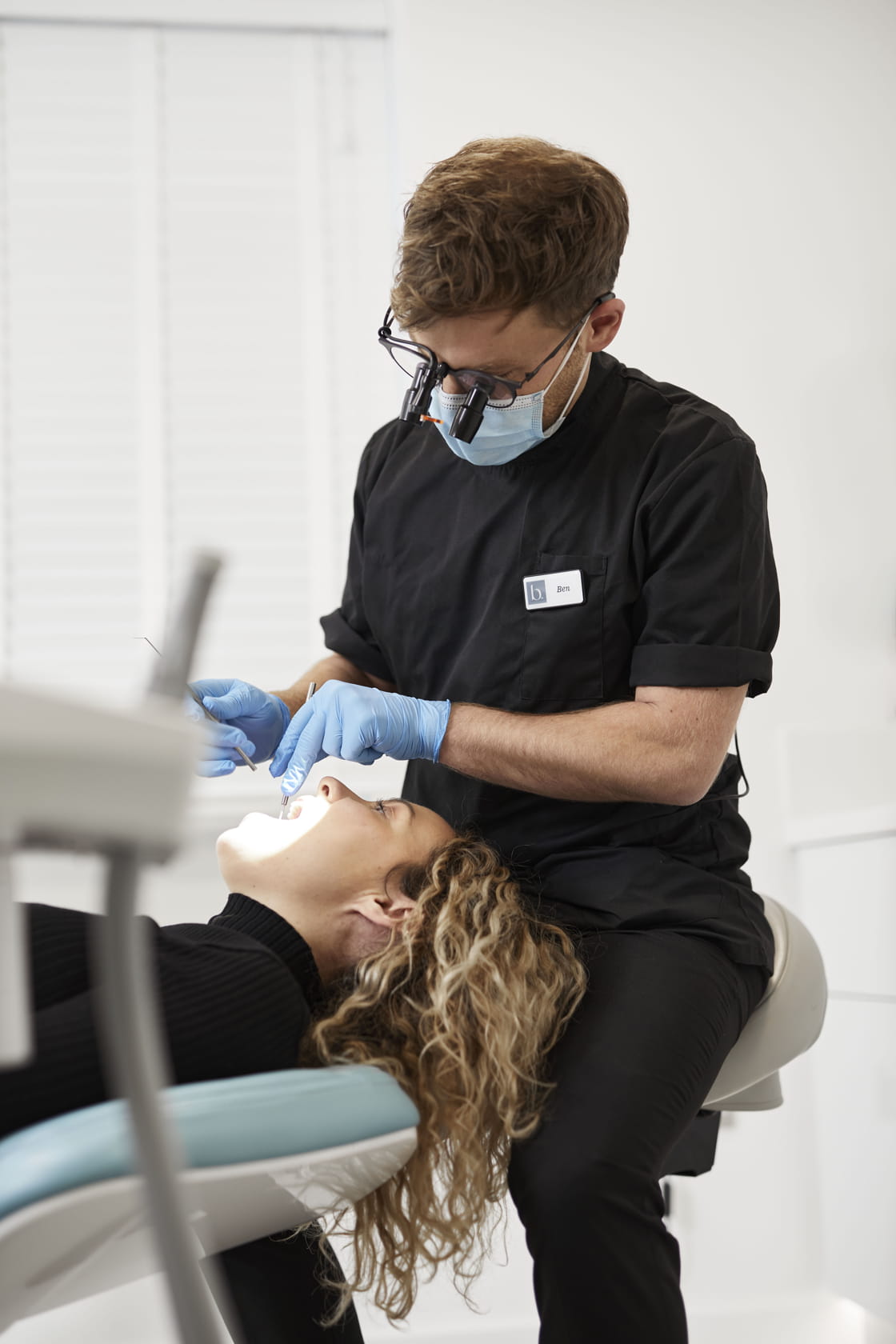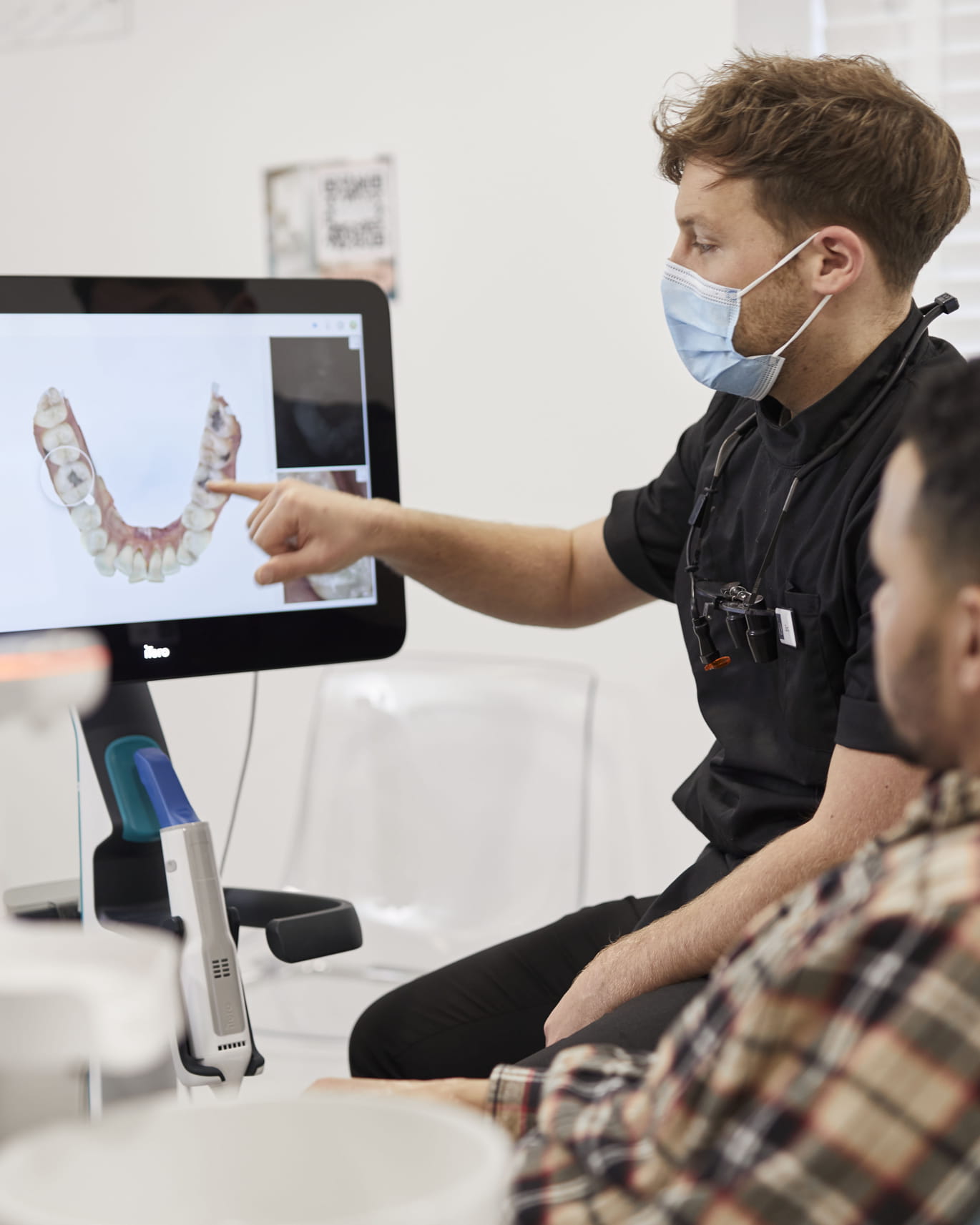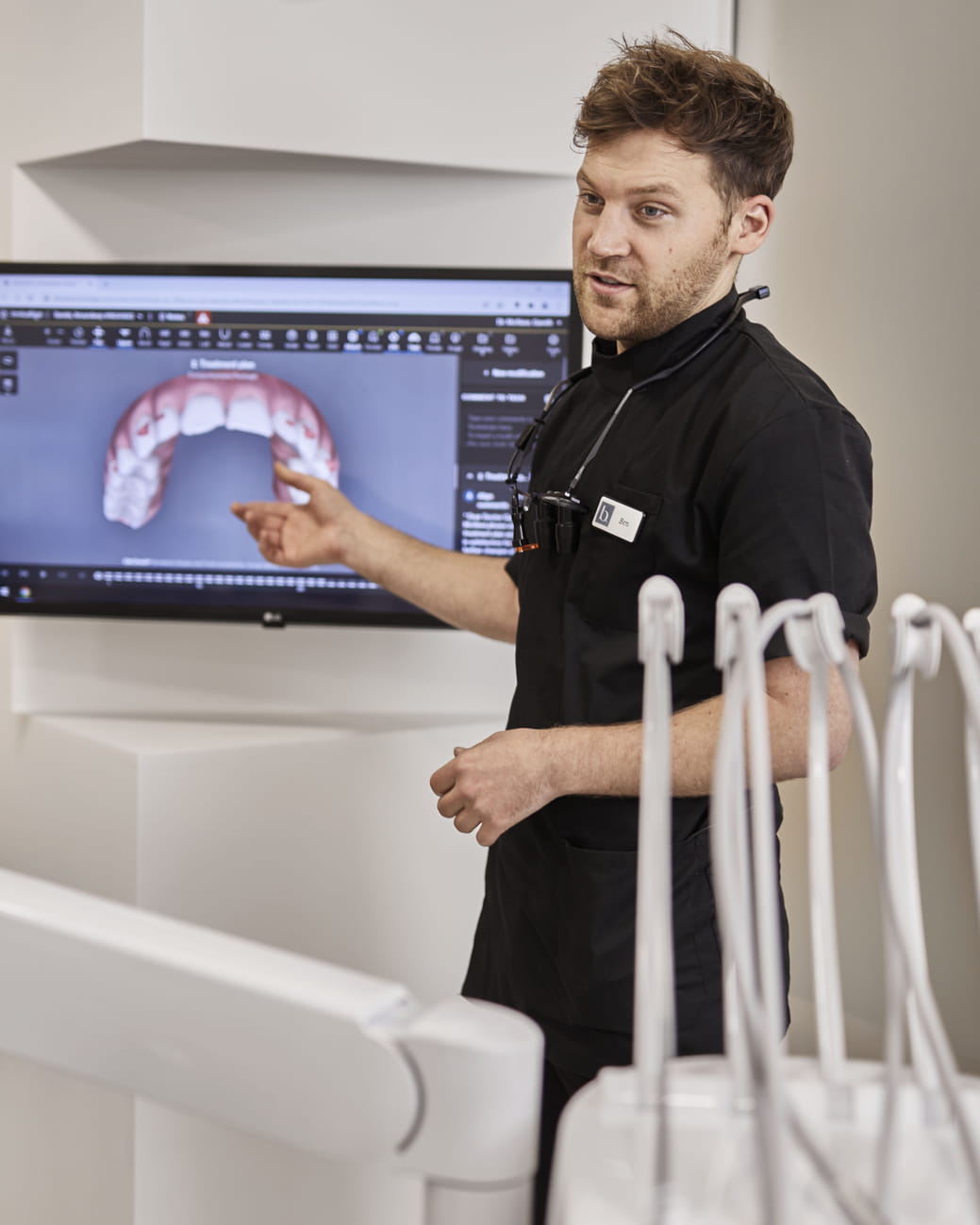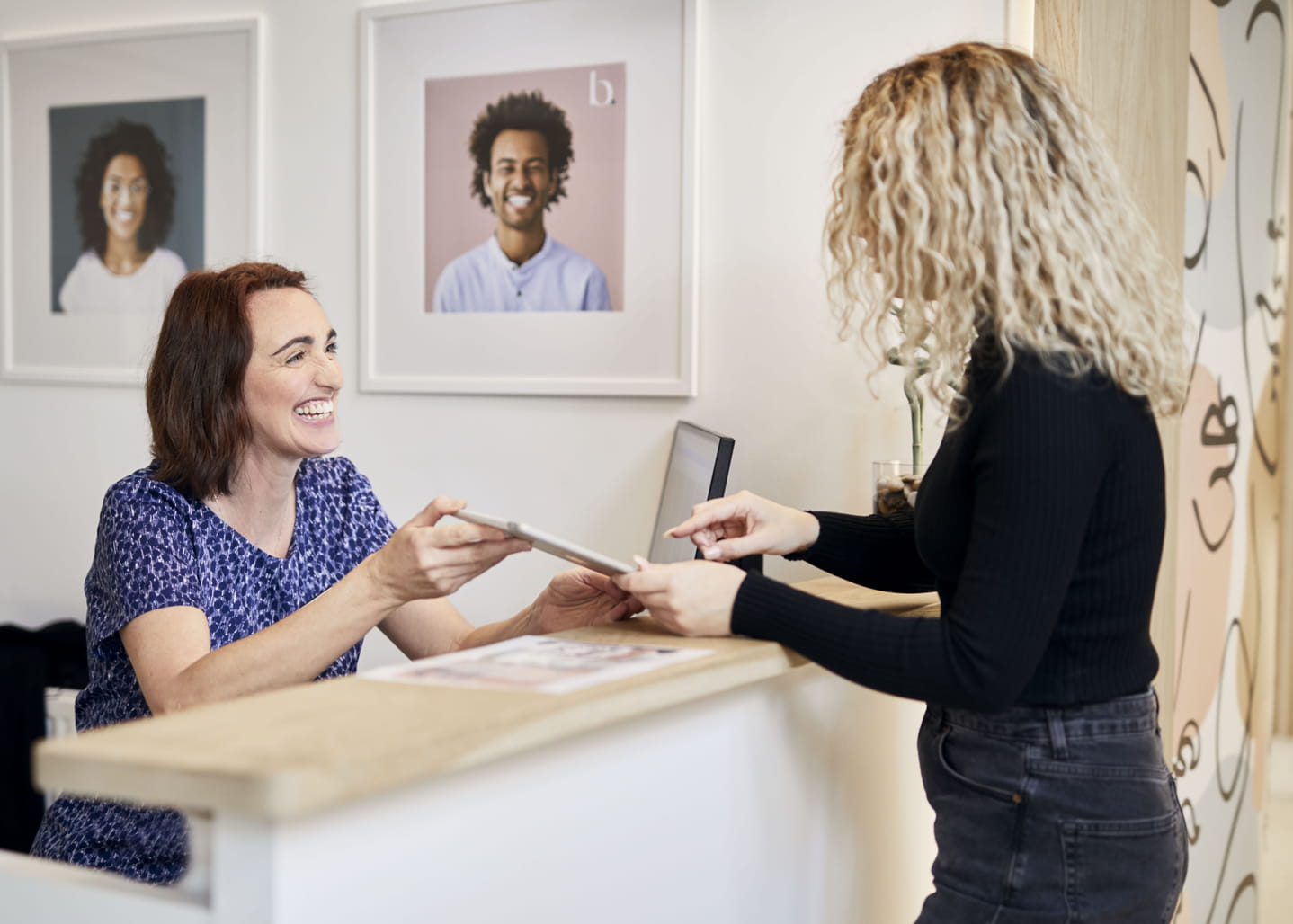 Get A Preview Of Your Treatment Results
5D Invisalign Scanning in Milton Keynes
Before you commit to having Invisalign in Milton Keynes, we understand you will want to know what your smile will look like. That's where our investment in state of the art technology comes in, as we will complete a 5D scan to show you exactly what can be achieved with Invisalign treatment for you! There's no guessing, we will show you what your teeth will look like and then make it happen with our treatment for Invisalign in Milton Keynes.
Book Your FREE Invisalign Scan Today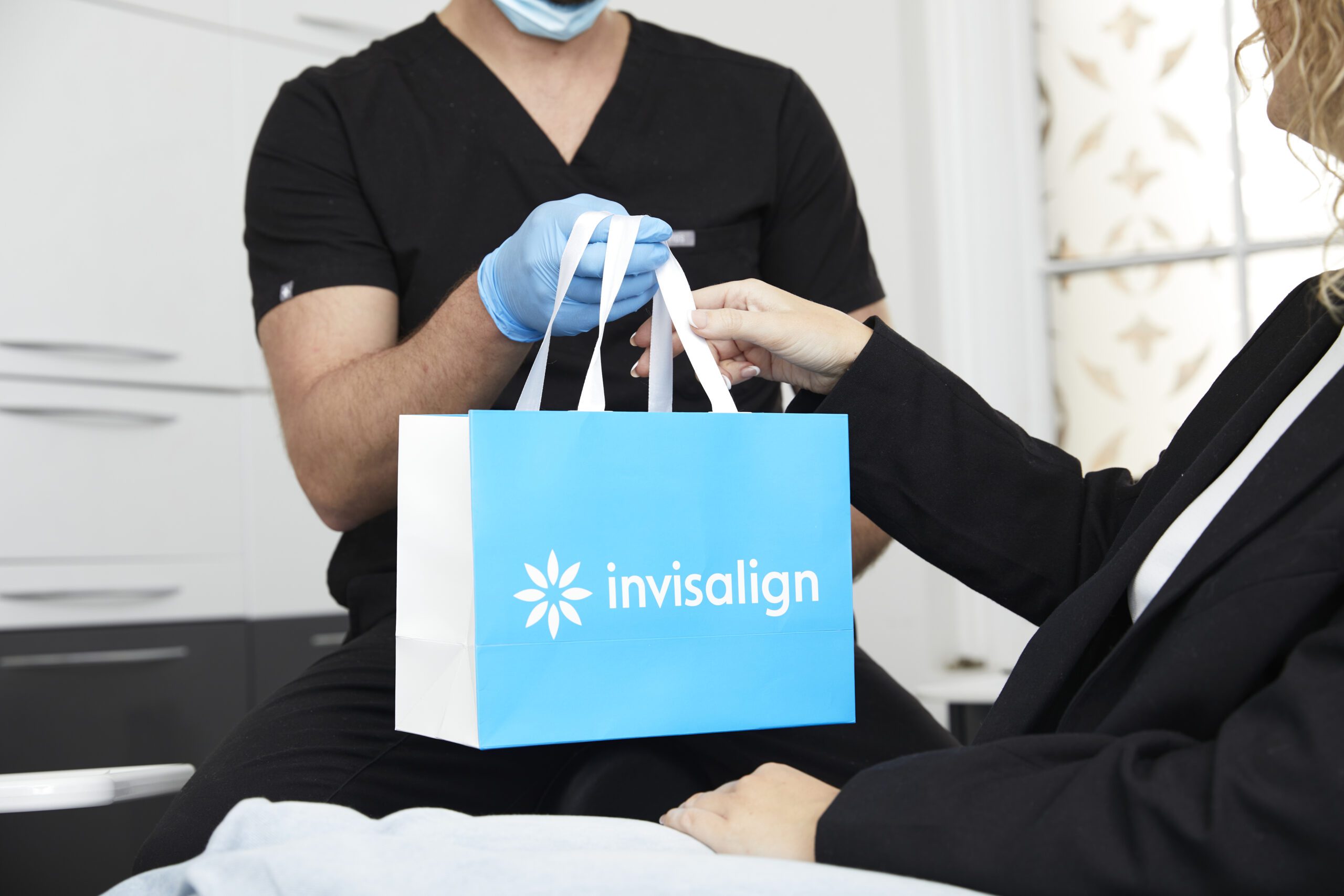 UK Leading Invisalign Providers
Diamond Status Invisalign Providers
We're very proud to have Invisalign Diamond status, putting us in the top 1% of providers in the UK! We hope this shows how passionate we are about our Invisalign in Milton Keynes and it's our exceptional customer care and the expertise of our dentists that has helped us achieve it.
Book Your Free Invisalign Scan Today
4 Steps To your New Smile
Having Invisalign in Milton Keynes is really easy.
1
5D Before & After Scan
After you've contacted us, we can book you in for your free before and after scan, to see how great your teeth can look when you go ahead with Invisalign in Milton Keynes!
2
Treatment Plan
Once you've decided to go ahead with the treatment, we will put together a personalised treatment plan, including the different flexible payment options.
3
Start Invisalign Treatment!
Now the exciting bit, the start of your treatment! Our dentists will show you how to use your Invisalign aligners, as well as how you can get the most out of your treatment. You'll have periodic appointments for Invisalign with us in Milton Keynes to make sure everything is on track.
4
Complimentary Teeth Whitening
It just keeps getting better! Now that you have your brand new smile, we offer complimentary teeth whitening for every patient having Invisalign in Milton Keynes, so you can fall in love with your smile even more.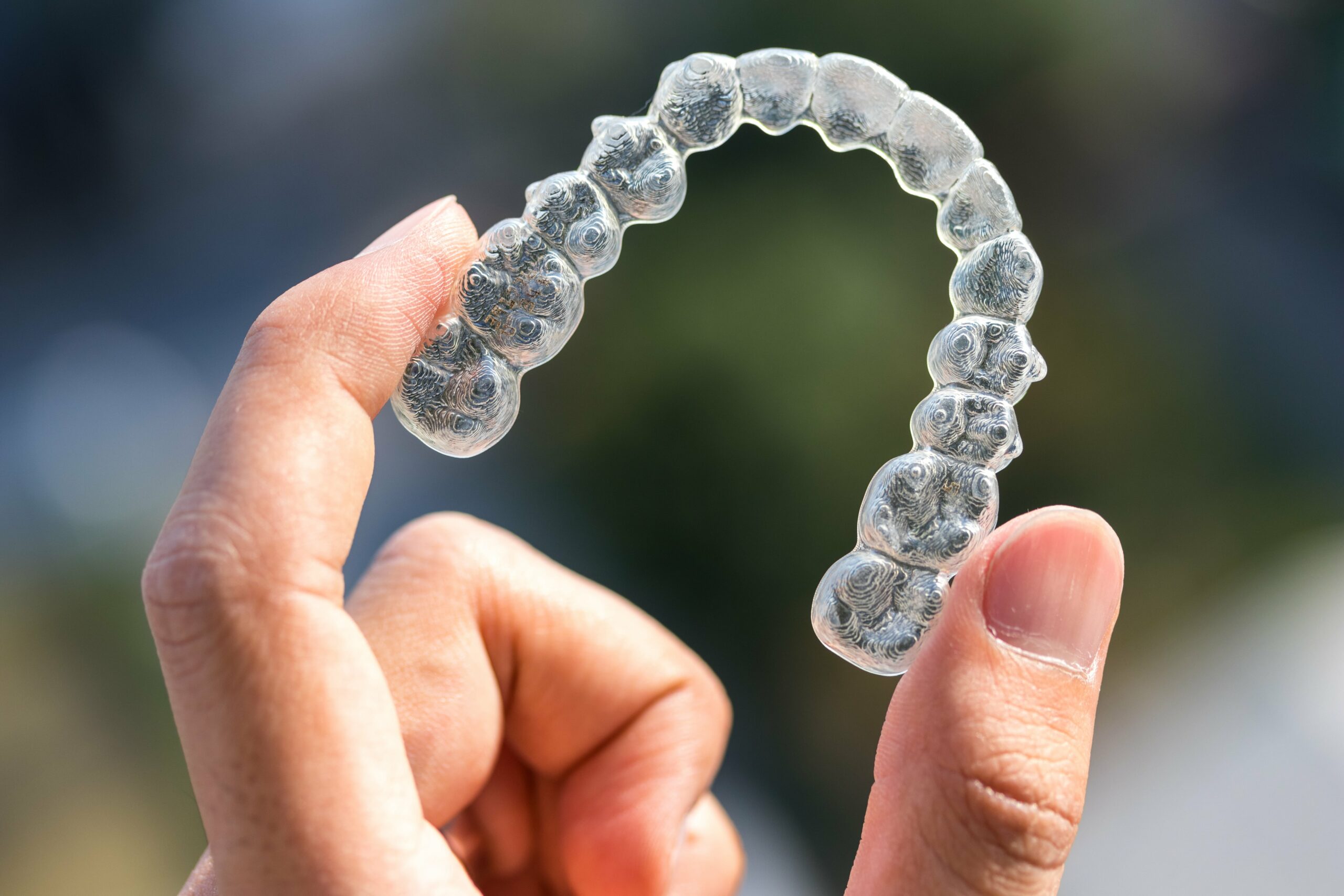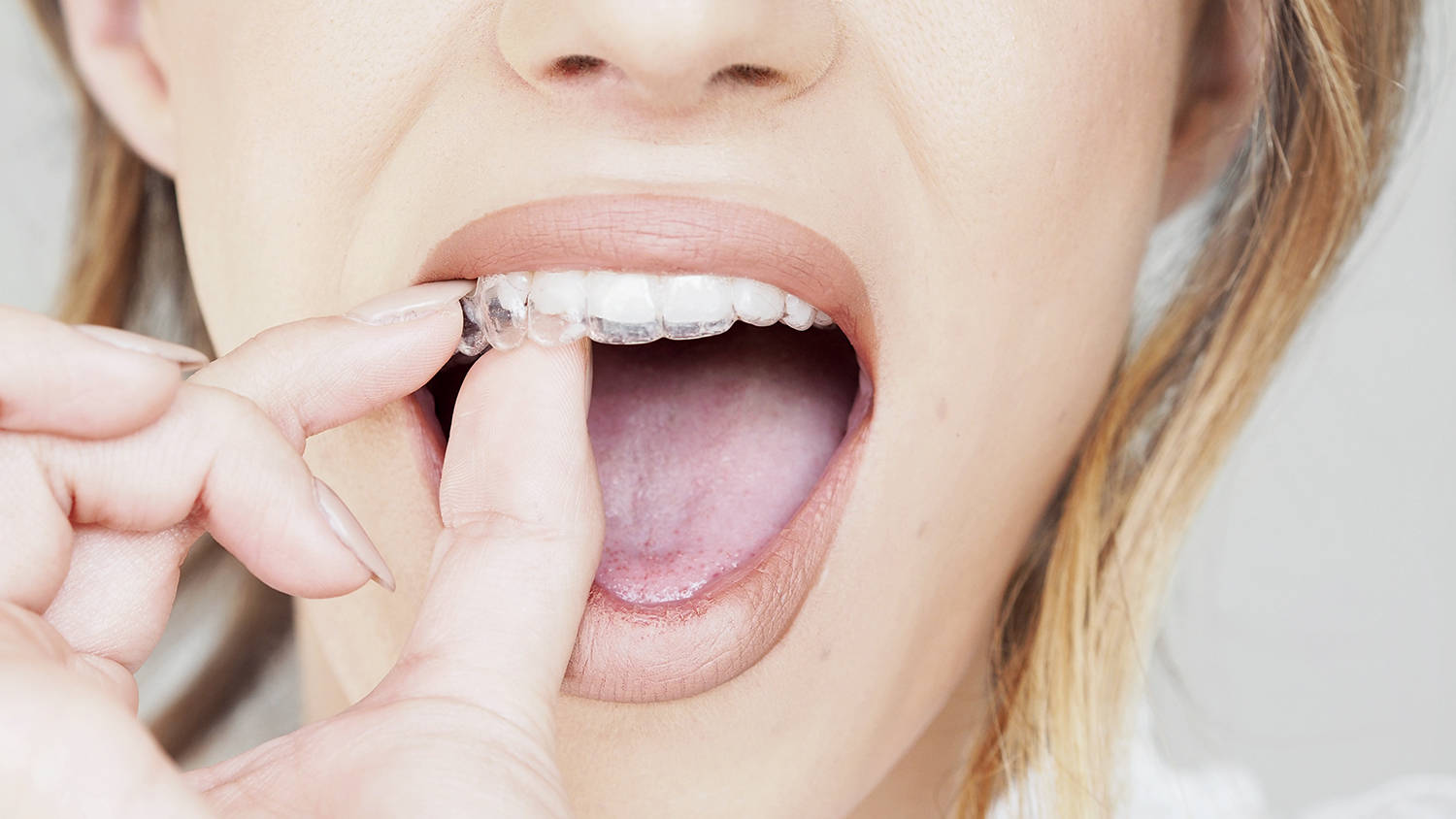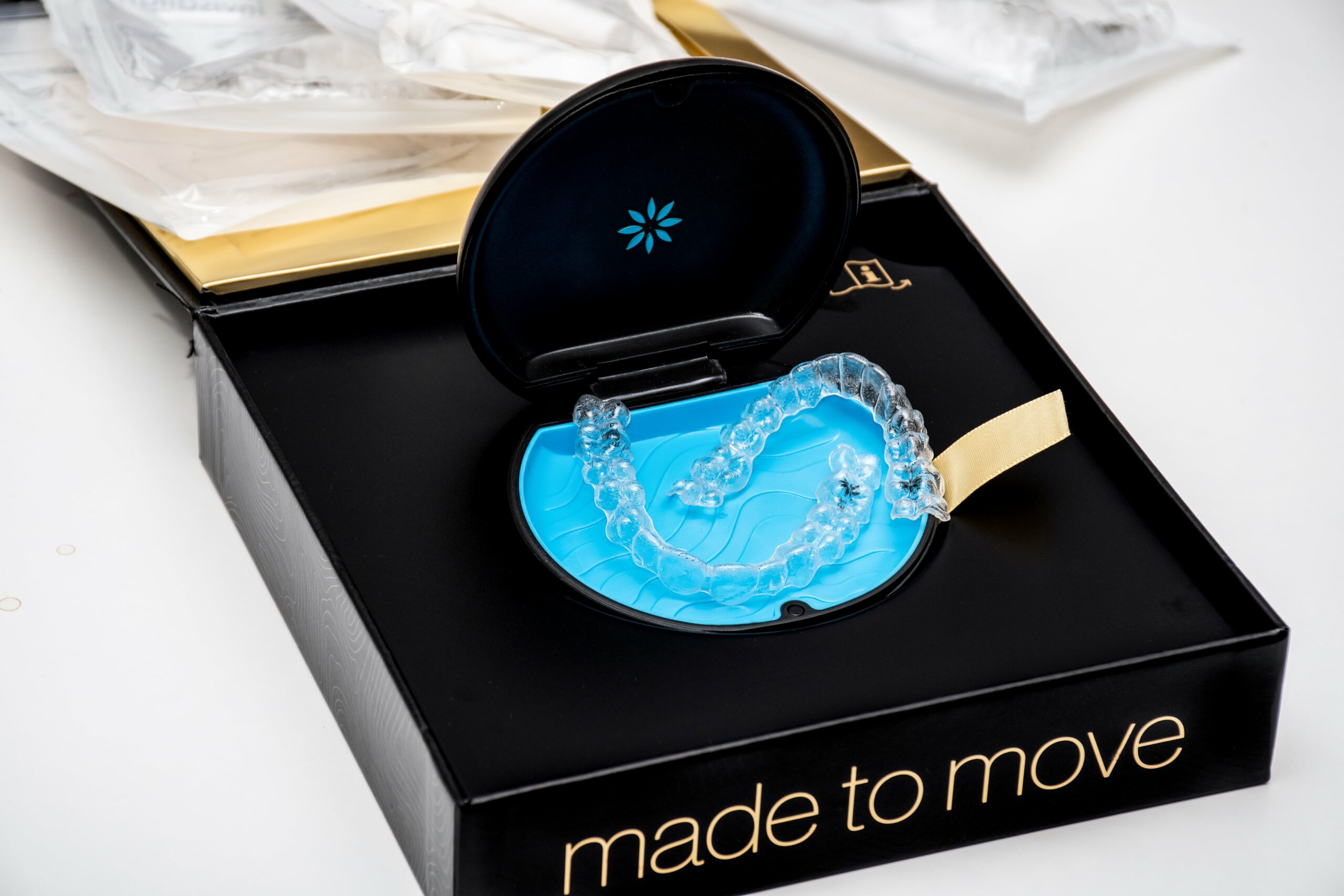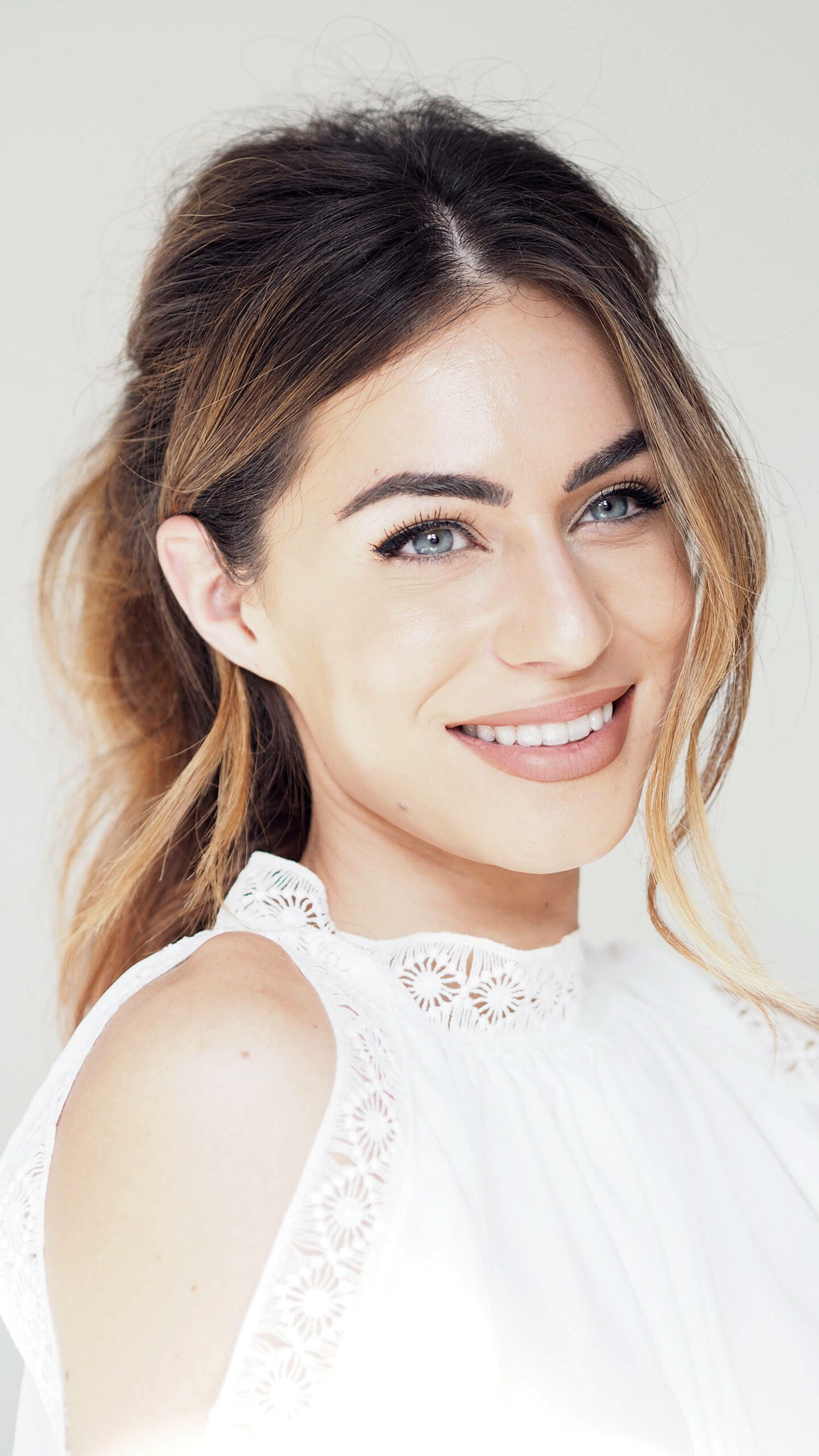 Revolutionising Teeth Straightening
How Does Invisalign Work?
When you have Invisalign in Milton Keynes, you'll be given clear plastic aligners that gently move your teeth into a straighter smile. Invisalign aligners are designed to fit snugly over your teeth and can be removed when eating or drinking, making treatment more comfortable for you, plus making it easier to keep your aligners clean. Depending on the severity of your case, we'll likely recommend that you change to a new set of Invisalign aligners every 10 days or so until your treatment is complete. Once you've reached the end of your treatment, we'll then finish off your smile with complimentary teeth whitening.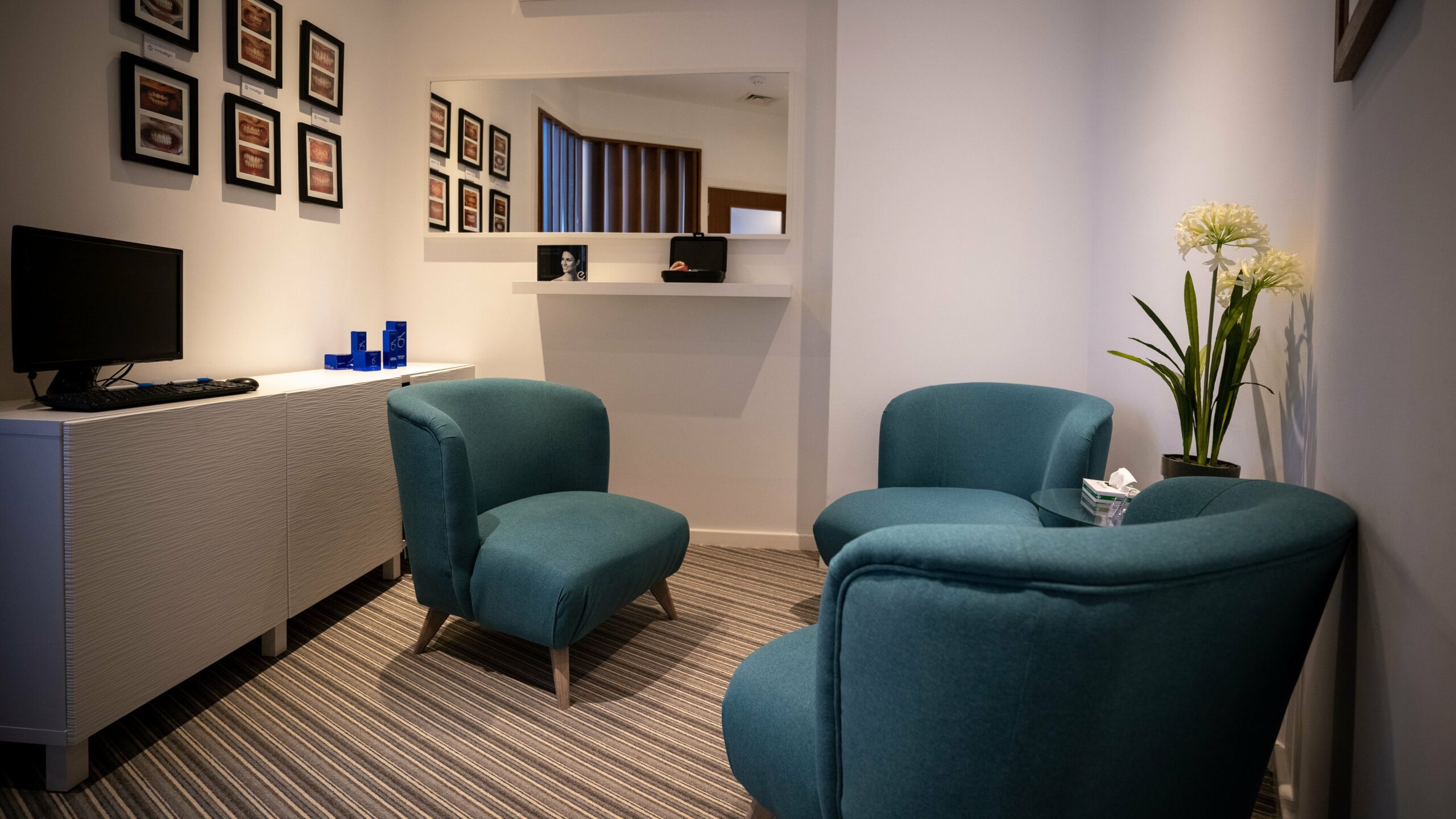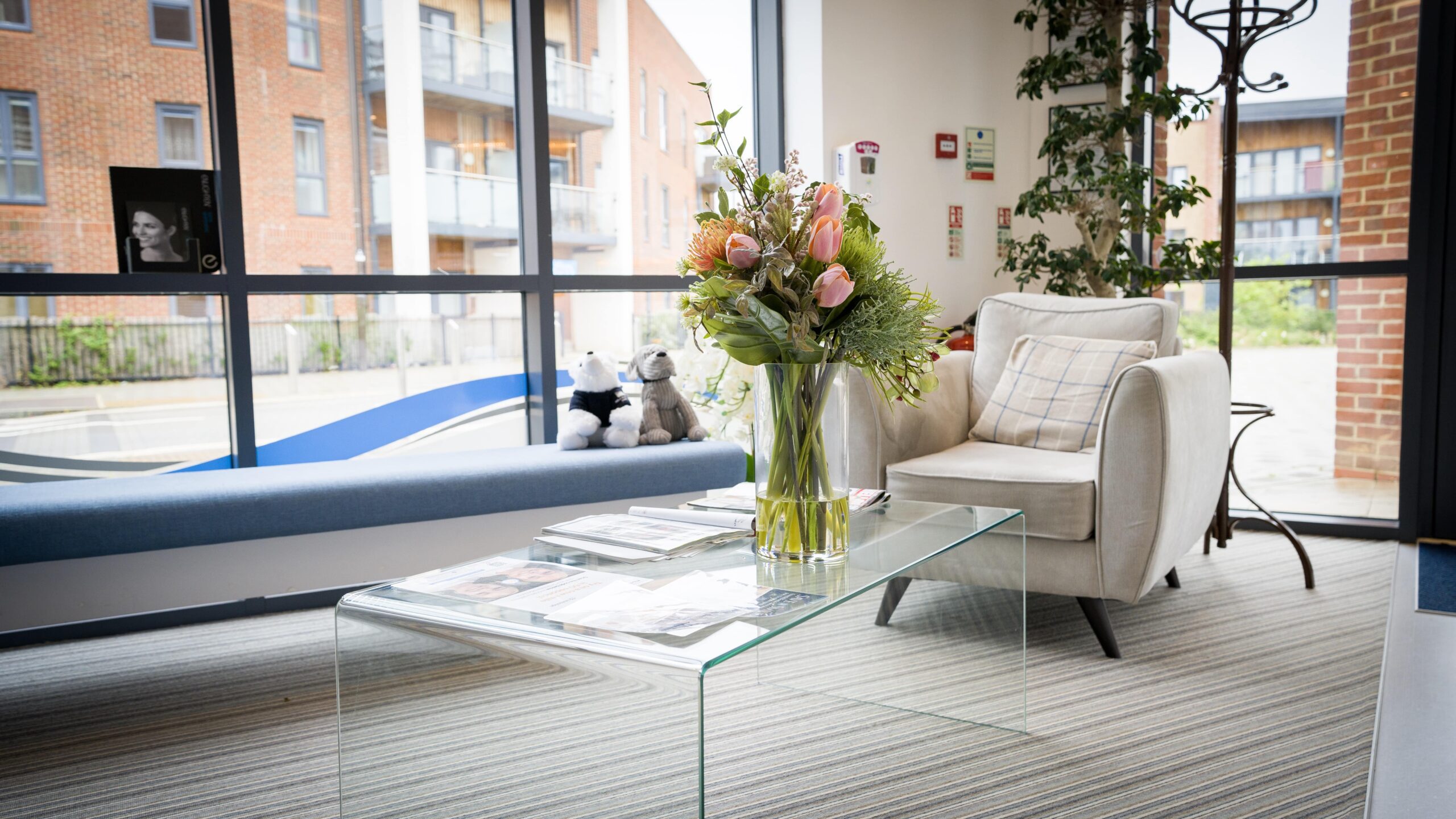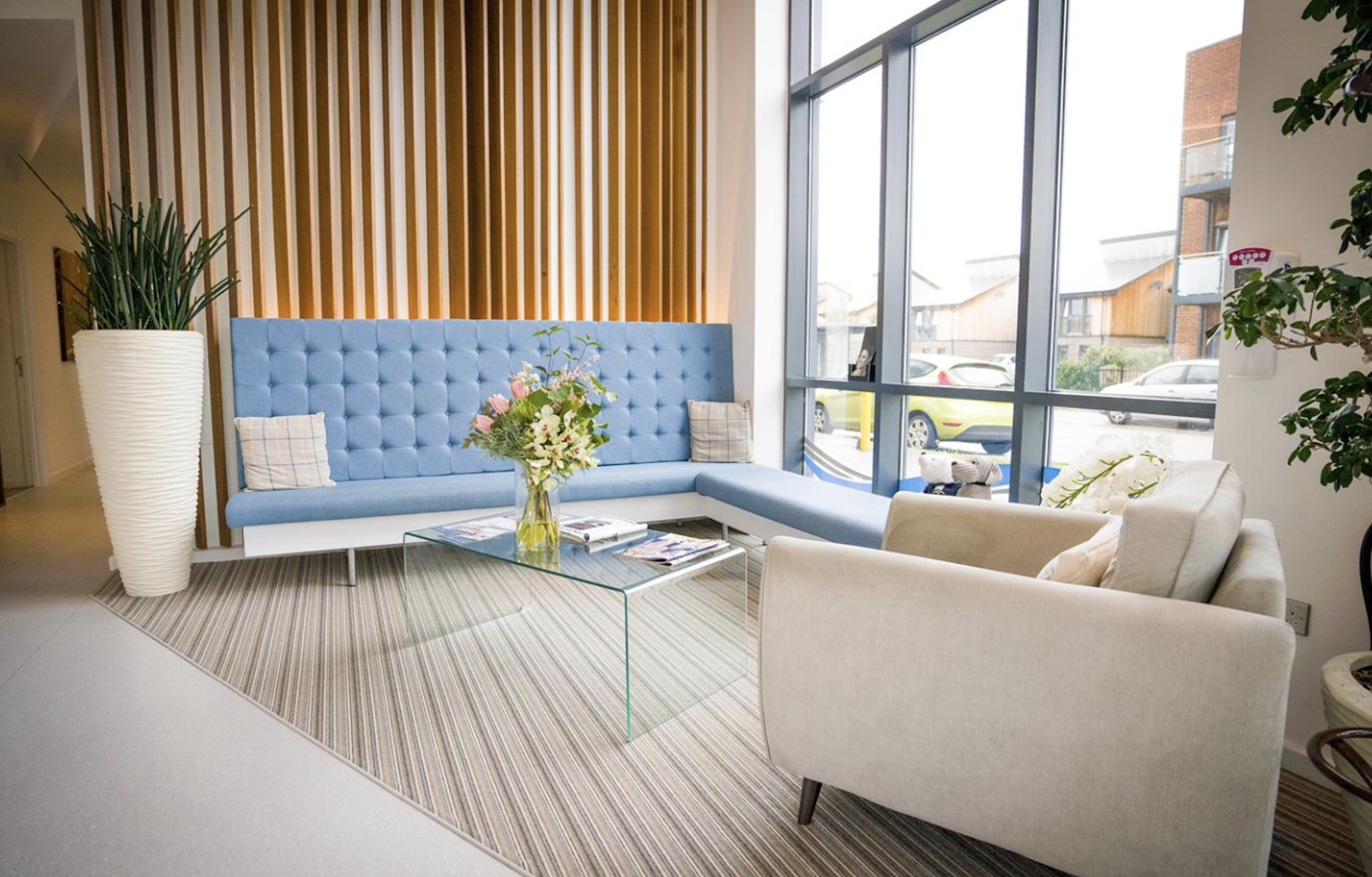 Monthly Payment Options
Interest Free Payment Plans
Break down the cost of your treatment into smaller, more manageable chunks with our flexible payment plans! We offer a 12 months interest free payment plan and longer 3-5 year finance options where required.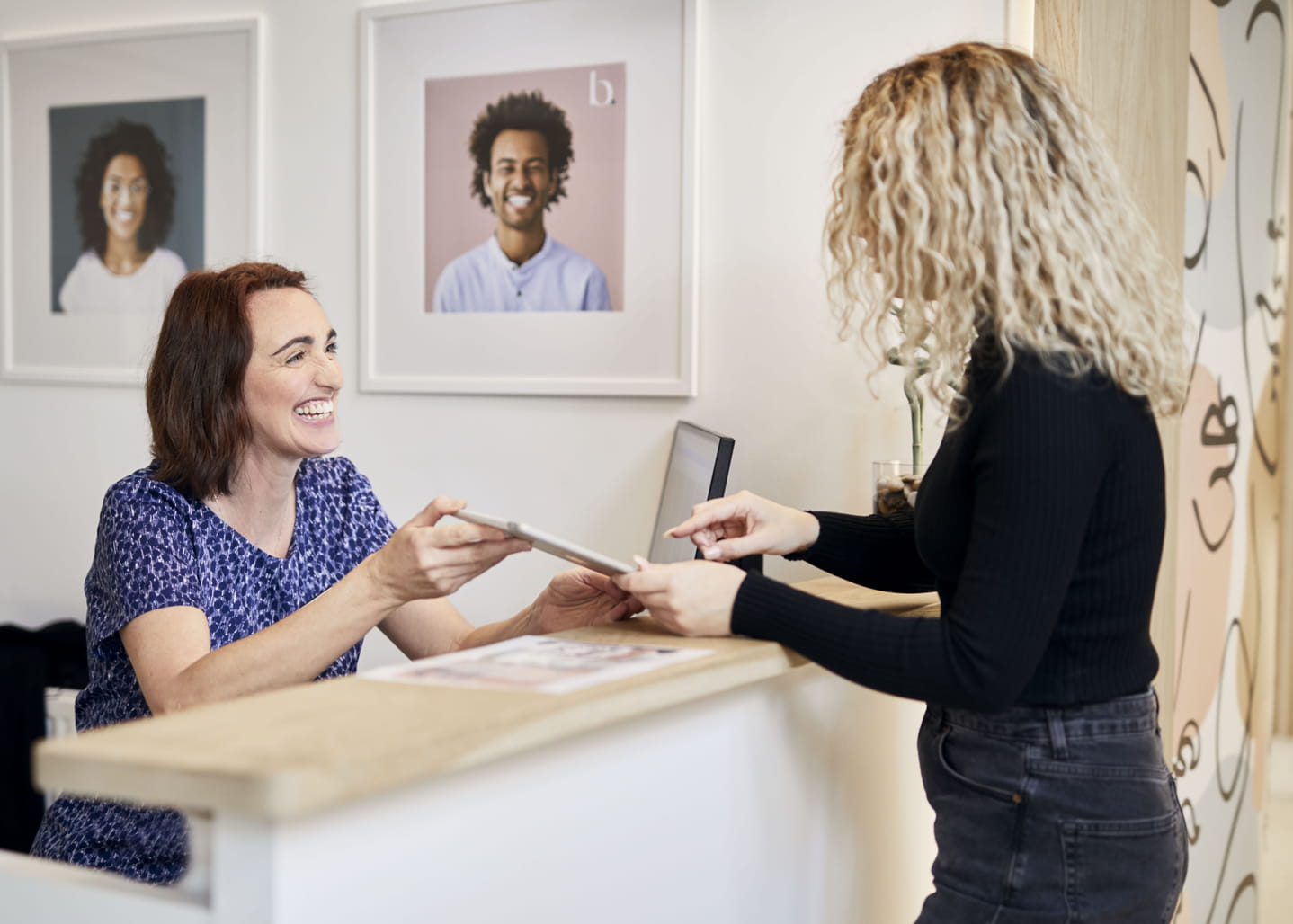 Stress-Free Dental Subscription
10% Discount for Invisalign Treatment
Sign up for our subscription package and you can receive 10% off the cost of your Invisalign treatment instantly! With so many more benefits and perks, find out more about our subscriptions here.
More About Our Subscription Plans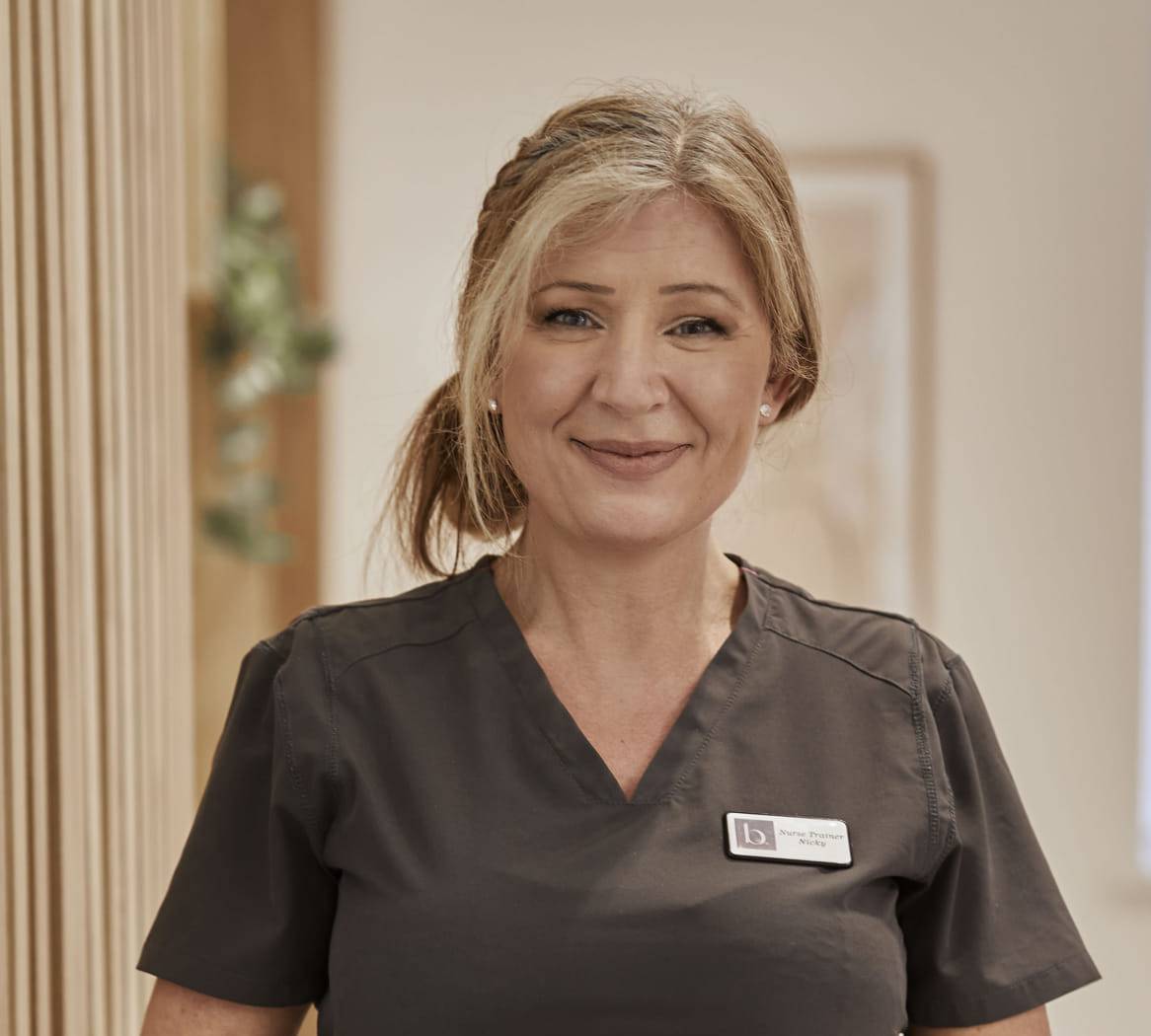 FAQs - Invisalign in Milton Keynes
What To Expect From Invisalign In Milton Keynes?
If you are looking for Invisalign in Milton Keynes, you should expect a seamless and stress free experience. First of all, we will invite you into our luxury dental practice here in Milton Keynes for a consultation, during which we would carry out a full oral health exam to determine if you are a suitable candidate for Invisalign.
From this point, we will open a two-way conversation to discuss your expectations and what the treatment package would look like for you. Additionally, 5D scans will be taken of your teeth which will digitally show you what the result will look like once your Invisalign course is completed. The scans will also allow our team of experts to create personalised trays that will guide you through the stages as your teeth develop into the correct position. Once the trays are moulded, your journey for Invisalign in Milton Keynes can begin!
We will invite you back into the practice in line with the stages of your Invisalign treatment to assess the progress and ensure that they are working properly. As an Invisalign diamond provider, making us amongst the top 1% of practices in Europe, our results from the hundreds of cases we complete each year speak for themselves!
How Long Does Treatment For Invisalign Take To Complete?
On average, the time it takes to complete treatment for Invisalign in Milton Keynes is from 6 months to 2-3 years. Of course, the time for treatment differs depending on each patient's individual case and also how quickly teeth can be moved into the desired position. Once we have completed your first consultation and taken our 5D scans, we will have a more accurate time frame in which we expect your treatment to be complete. The time it takes to complete can also be subject to how well each patient can stick to their plan, ensuring to wear their aligners for the daily recommended time.
How To Decide Between Invisalign & Braces?
Deciding whether braces or Invisalign is best for our Milton Keynes patients is dependent on the extent to which orthodontic treatment is required. It can also depend if the patient is looking for a more discreet way to straighten their teeth. Braces are ideal for people suffering from extreme orthodontic cases such as overbites, therefore Invisalign may not be recommended for those individuals. However, patients who do qualify for Invisalign get the added benefit of having a removable aligner which allows them to eat their usual foods without worries, whilst also having a discrete, invisible aligner that goes unnoticed. No matter if you decide to have braces or Invisalign in Milton Keynes, both are effective methods of teeth straightening.
Is Invisalign Painful?
No, Invisalign is not a painful treatment for patients. The process of having 5D scans taken with our state-of-the-art dental technology avoids the requirement to have uncomfortable and outdated moulds taken. Anyone who has had traditional braces will know this feeling very well, but luckily with Invisalign, the process is hassle-free. Patients may experience short periods of discomfort as their teeth first adjust to the aligners moving their teeth, however, this discomfort is completely manageable.
What Is An Invisalign Diamond Provider?
An Invisalign diamond provider is a status given to dental practices if they are an accredited and reliable provider of Invisalign in Milton Keynes and across Europe. Only the most recognised dentists are given this status, with just 1% of practices securing this achievement, highlighting the value we can add to patients considering Invisalign treatment. We would recommend getting in touch with our team today if you are considering treatment for Invisalign in Milton Keynes.
Other Cosmetic Dentistry Treatments
Meet the Beyond Dental Milton Keynes Team
Start Your Beyond Dental Journey
Book Your Consultation Today!
If you've heard all that you need to hear and are ready to start your Beyond Dental journey, then get in touch with us today to arrange your same-day consultation!
Arrange An Invisalign Consultation