Dentistry As It Should Be
Milton Keynes | Beyond Dental
11 Atlas Way, Milton Keynes, MK10 9SG | Tel:01908 771170
Visit Our Private Dentist in Milton Keynes
Are you bored of traditional dentistry and want to experience something different? Well, you're in the right place, because at our private Milton Keynes dentist, we are proud to challenge the status quo when it comes to dentistry. Forget everything you know about visiting the dentist and prepare to experience dentistry as it should be with Beyond Dental. 
Unrivalled patient care
Luxury private dentist in Milton Keynes
Flexible, interest-free payment plans
Monthly subscription plans with FREE teeth whitening included
Let's learn more about what makes our private Milton Keynes dentist different from your traditional dentist.
Putting Smiles On Our Patient's Faces
I found beyond dental to be very welcoming. They explained all treatments clearly. And made me feel at ease. Being a nervous patient. I would recommend this dental practice
Wow! Fabulous dentist! Just registered myself and my two children after reading reviews. Went for our new patient check today. We're all nervous patients and have avoided the denist too long but the AMAZING team put us all at ease! The surgery, ethos and service are outstanding.
Calm environment and the receptionist is friendly. She sits with you to go through your introduction and asks if you have any concerns or worries. Dentist is very informative including showing you a 3D scan of your mouth. There is a screen on the ceiling so you can watch TV to distract you. It's not often you can say going to the dentist is a pleasant experience, but this really is.
What a fabulous dentists! Such a relaxing atmosphere and the staff are all so friendly. I especially love the brush stop where I brushed my teeth before I went in to see the dentist. As a busy mum of 3 this is such a handy thing to have and something I've never seen before. Now I've found Beyond Dental I wouldn't go anywhere else.
What an absolute gem this place is! They have made this the most enjoyable visit to a dentist I've ever experienced. From the "brush stop" which is gorgeous and lets you brush your teeth before your appointment, to the beautiful green walls it is something to experience. I've never been excited to go back to the dentist before, but I am now!
What an absolutely stunning dental practice! It's such a nice and refreshing change from the old style dental visit! The whole team was friendly and helpful from the second I contacted them. I will never be going to another dentist! Who ever came up with the idea to have a station to brush your teeth before you appointment needs a raise, so helpful when I've come straight from the office!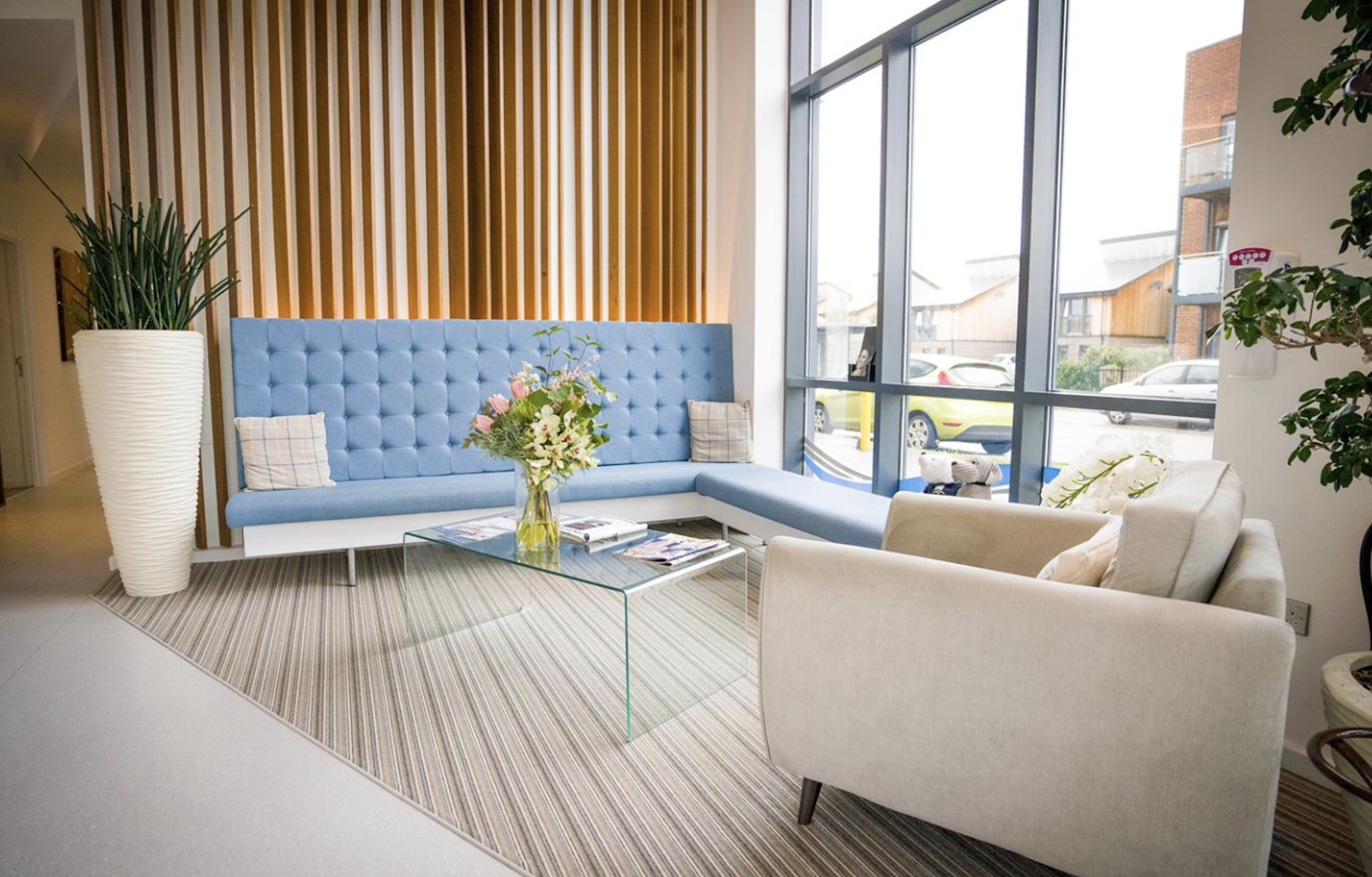 Highly Rated Private Dentist in Milton Keynes
Why You Should Choose Our Milton Keynes Dentist
We do things differently here at Beyond Dental. We follow a patient-led approach and, as we are a private dentist in Milton Keynes, you can expect nothing less than the highest quality care and results from your treatment. Each member of our team prides themselves on offering the very best in everything they do here at Beyond Dental, and after your initial phone consultation, we believe you'll be able to see this, too!
As we are a private dentist in Milton Keynes, you can expect a wider range of treatments, with shorter waiting lists so that you don't have to wait to get your dream smile results. At Beyond Dental, we have luxury treatment and waiting areas so that you can actually enjoy coming to the dentist, not forgetting our dedicated Brush Stops where you can brush your teeth and freshen up just moments before your appointment. With our easy online booking system and flexible payment plans, you can choose appointments at a time to suit you, whilst ensuring that the cost is split into more manageable chunks. With our subscription plans, you also get plenty of benefits, all year round, from just £25 per month, including:
Free teeth whitening
Twice yearly dental checkups and hygiene appointments
10% off the total cost of treatments
When you first enquire with us at our private dentist in Milton Keynes, you can expect a call back within 10 minutes from a member of our team who can tell you a bit more about what we do and we can get your journey with us started.
Register As A New Patient Today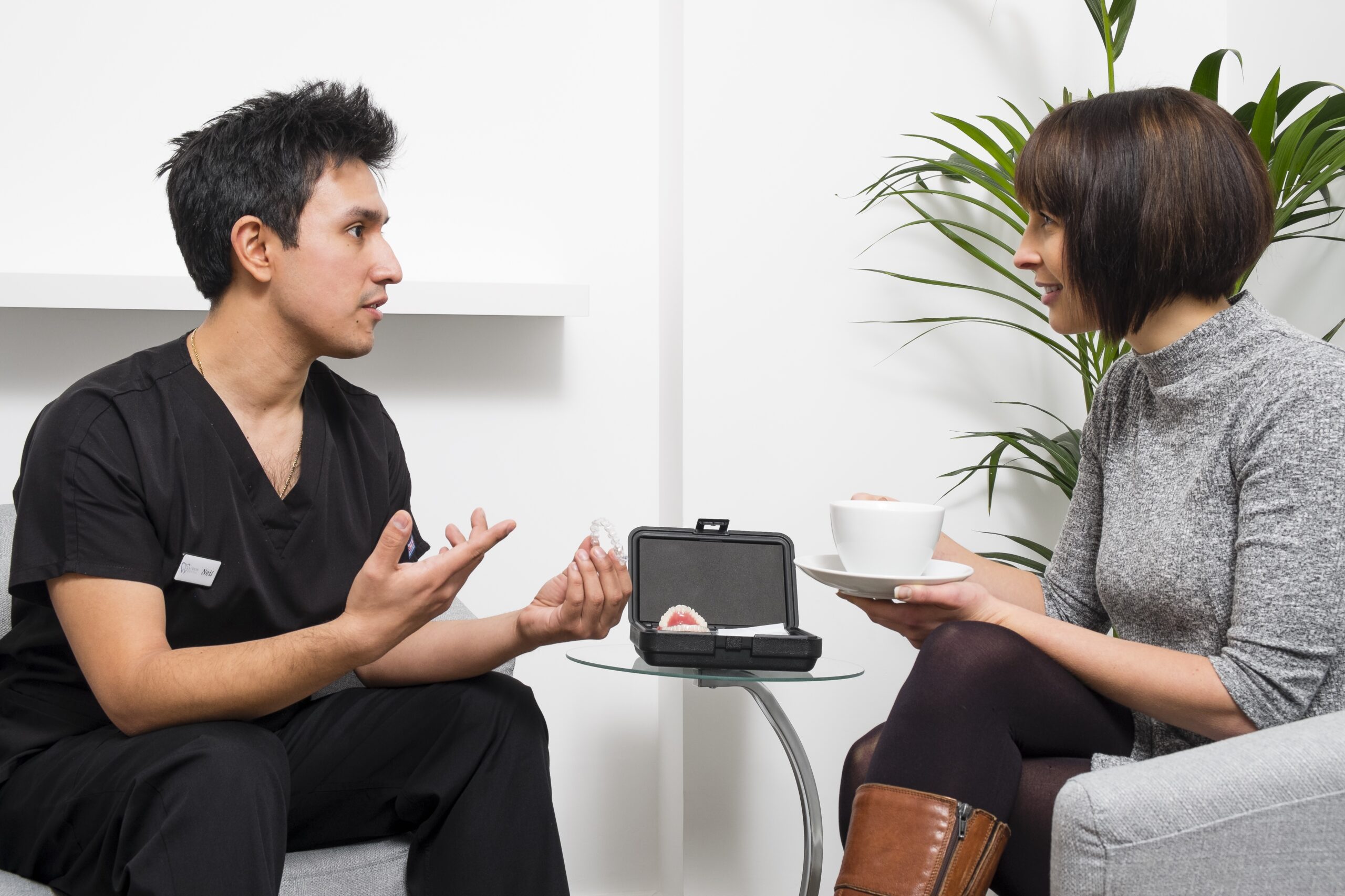 Let's Get Your Treatment Started
Same Day Consultations
After making your initial enquiry, you're more than welcome to visit us for a same day consultation*. This is where you can tell our dentists exactly what results you are looking for and they can create the perfect treatment plan, tailored specifically to you. Whether you're looking for general dentistry treatments or cosmetic procedures, we use 5D scans, so you can see exactly what your smile will look like after the treatment - even before it has begun! There's no second guessing when it comes to results at our private Milton Keynes dentist!
*Based on appointment availability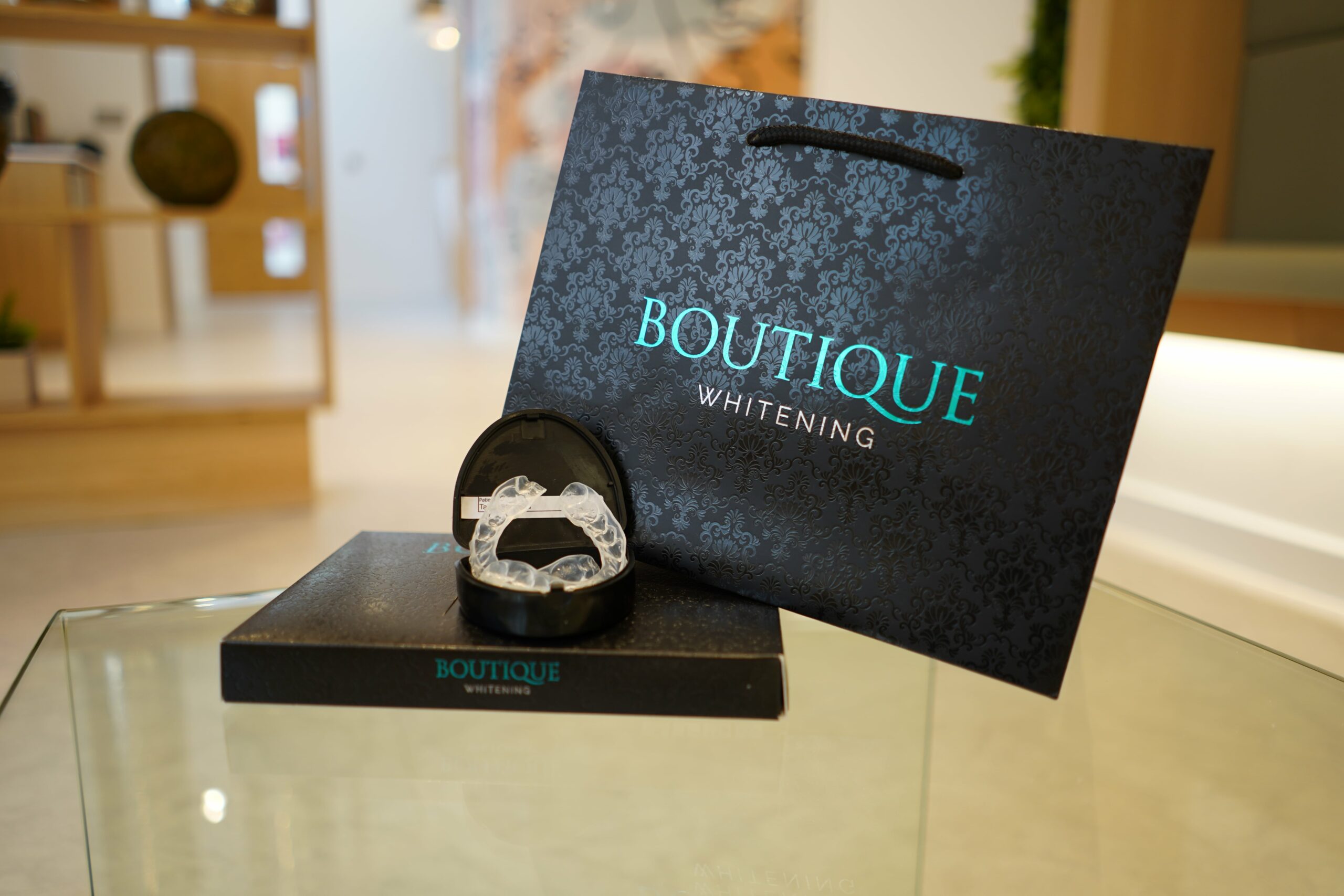 A Healthy Smile, All Year Round
Enjoy Complimentary Teeth Whitening
At our private dentist in Milton Keynes, one of the fantastic benefits of our dental subscriptions is that patients will receive complimentary teeth whitening. We understand that our patients want nothing more than for their teeth to look good, so why not enhance your smile with our teeth whitening treatments? If you're a new patient, then our team would love to tell you more about our subscriptions during your new patient consultation.
Once you are a subscribed patient here at Beyond Dental, ask your dentist during your next check up or hygiene appointment to arrange your teeth whitening treatment, for no extra cost!*
*Patients need to be subscribed to access this benefit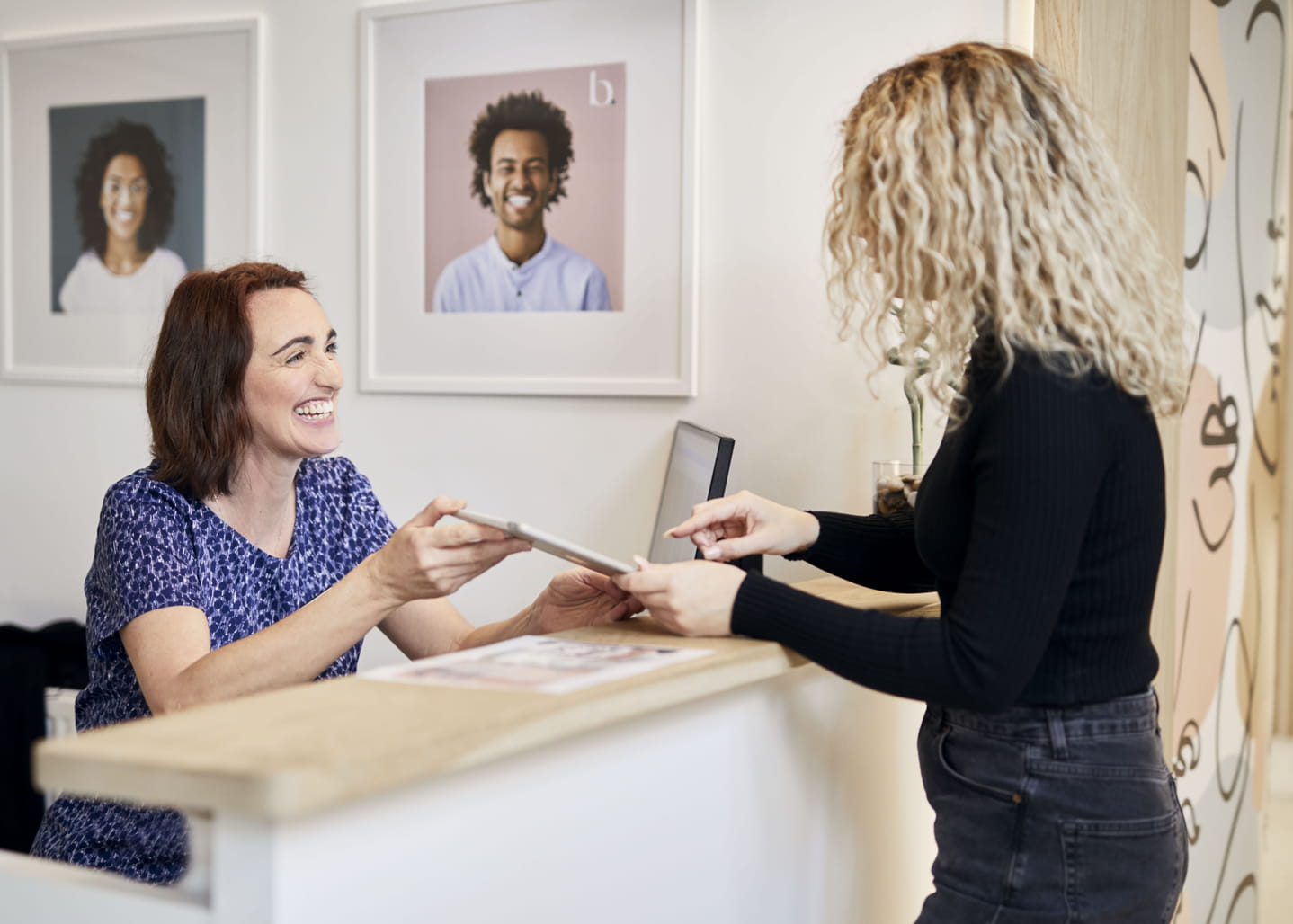 Discount On Treatments
Save More With Our Subscriptions
With our Beyond Dental subscription plans, not only do you get complimentary teeth whitening as an additional benefit when you join as a patient at our private dentist in Milton Keynes, but you'll also save 10% on the cost of treatments here at Beyond Dental. With so many more benefits and perks, find out more about our subscriptions here.
Learn More About Our Subscription Plans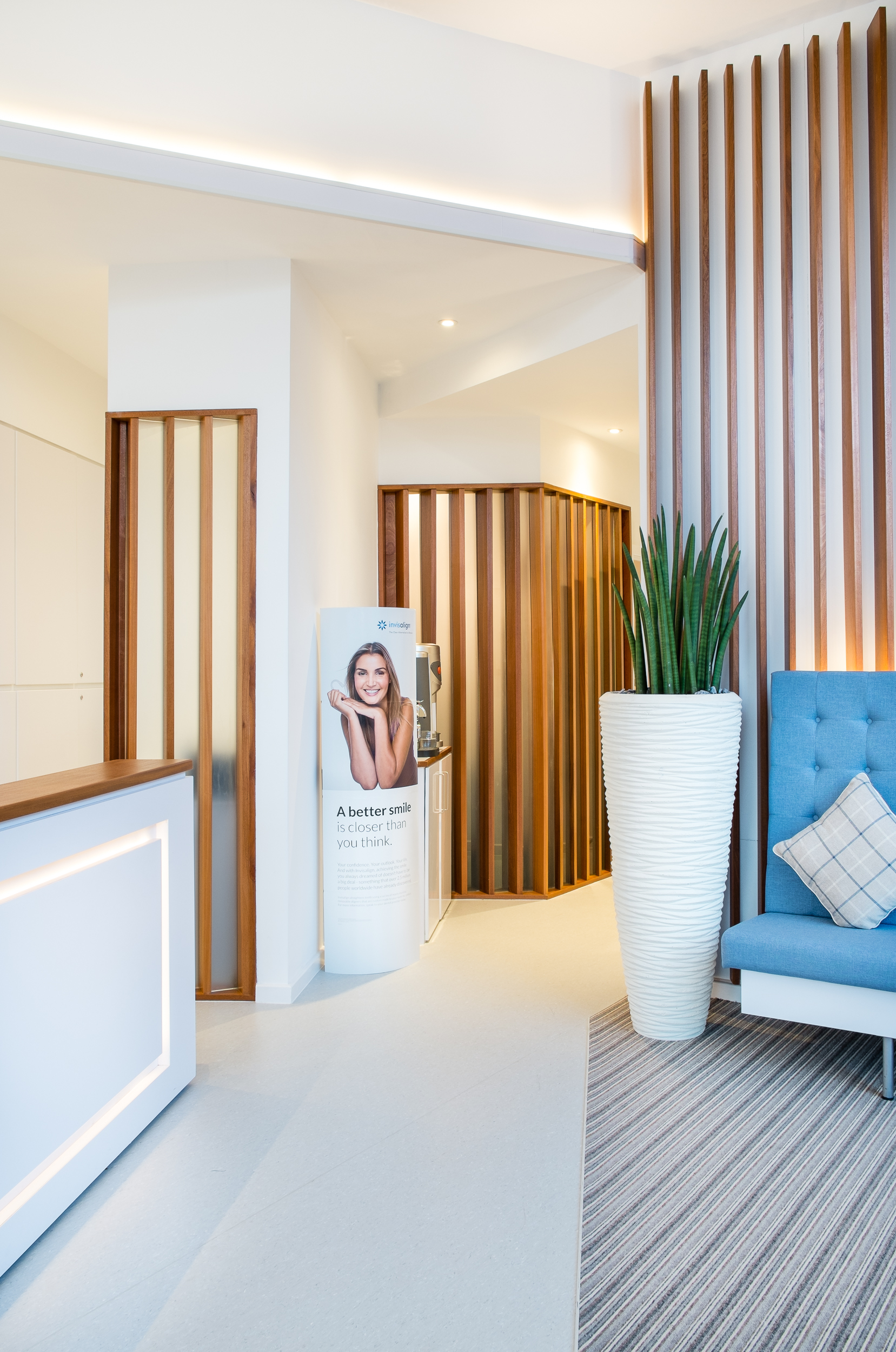 Revolutionary Treatments and Care
What Makes Beyond Dental Different?
Every part of our private dental care in Milton Keynes is different to what is currently available at your usual dentist. From using the most revolutionary treatments, offering unparalleled patient care, creating the most welcoming environment and simply making sure all of our patients have happy and healthy smiles that they can feel proud of, this is what makes us different at Beyond Dental. As a Beyond Dental patient, we encourage you to sit back and relax whilst we help you get the smile you deserve.
Learn More About Beyond Dental
Becoming A New Beyond Dental Patient
The New Patient Process at Our Private Dentist in Milton Keynes
1
New Patient Consultation
After you contact us about becoming a patient at our private Milton Keynes dentist, we will set up a new patient consultation where you will sit down with one of our dentists and you'll have an initial examination. Before jumping into any discussions of treatments or the next best steps for you in terms of preventative dentistry, an examination is absolutely essential, as your dentist can identify any areas of weakness and then make informed suggestions from here.
2
Custom Treatment Plan
Once we know more about your oral health and what it is you're looking for, we can start to put together your custom treatment plan. This might be a roadmap for cosmetic treatments or regular dental checkups and hygienist appointments to ensure your smile is as healthy as possible. We will give you the time to make sure you are completely happy with the plan before any commitments need to be made about whether you want to choose our private Milton Keynes dentist for your treatment.
3
Learn More About Our Payment Plans & Subscriptions
Once you know more about the treatments we offer at our private dentist in Milton Keynes, we'll explain more about our interest-free payment plans and subscriptions that are available once you become a new patient. Our subscriptions offer a range of benefits and perks that are only available to Beyond Dental patients and are designed to help you get more from your smile, at a more affordable cost.
4
Implementing Your Plan
Last but not least, it's time to get started with your journey at our private Milton Keynes dentist! We can promise we put our absolute all into what we do and we know you won't be disappointed.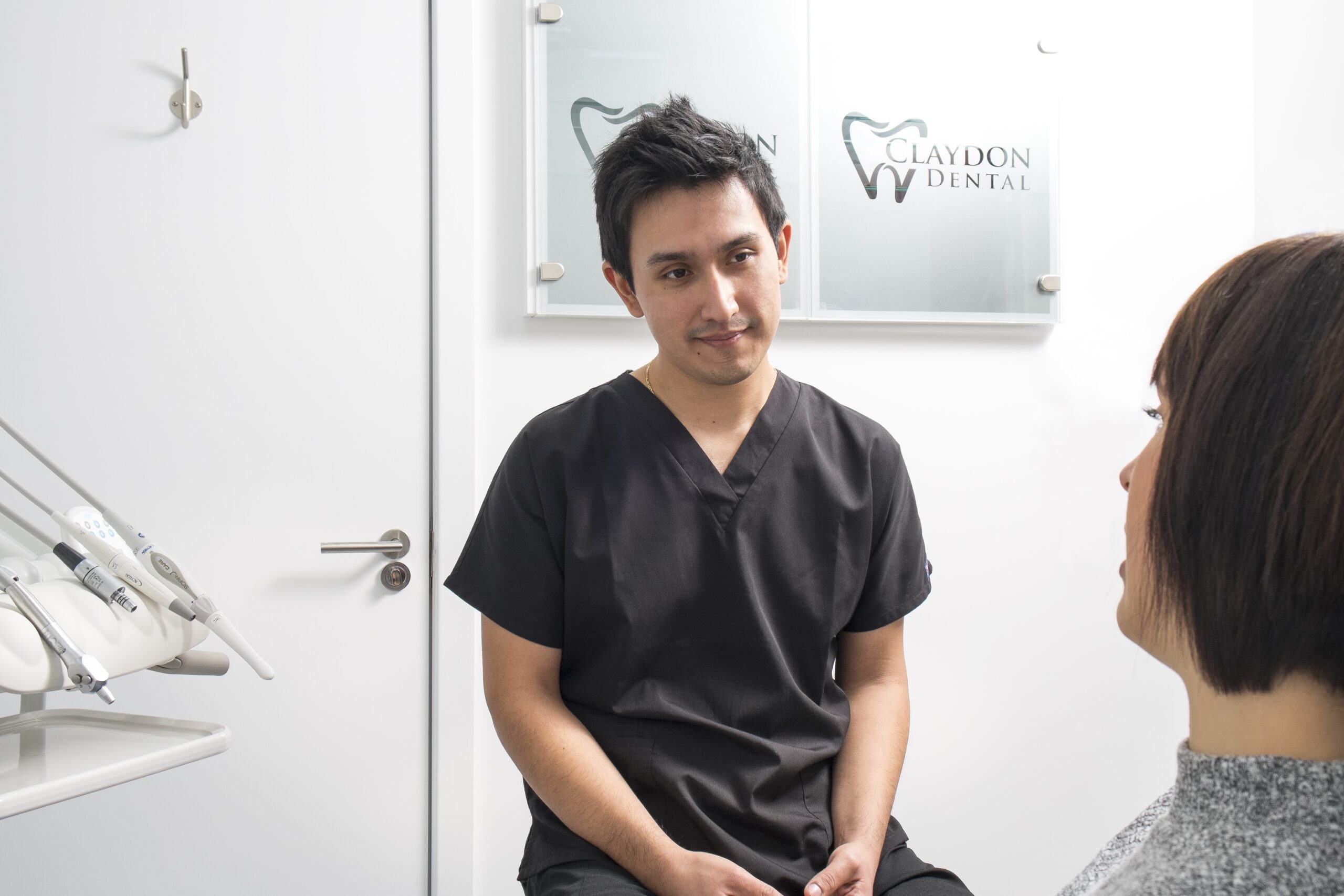 Making You Feel Comfortable
Nervous Patient Appointments
No matter if you're a naturally nervous dental patient or you've been putting off a visit to the dentist for a while, our team of dentists understand that it can be a difficult experience for some. At our private dentist in Milton Keynes, you'll get to see how we do things differently at Beyond Dental.
We offer "meet and greet" appointments where you can take a look around our clinic before your appointment and get to know a little more about what your treatment will involve. You'll also be able to meet your dentist and, if you're comfortable with it, discuss your treatment in more detail so that there are no surprises. Our team are experiened in dealing with nervous and anxious patients, and we've found that this really helps people to feel happy about visiting the dentist again.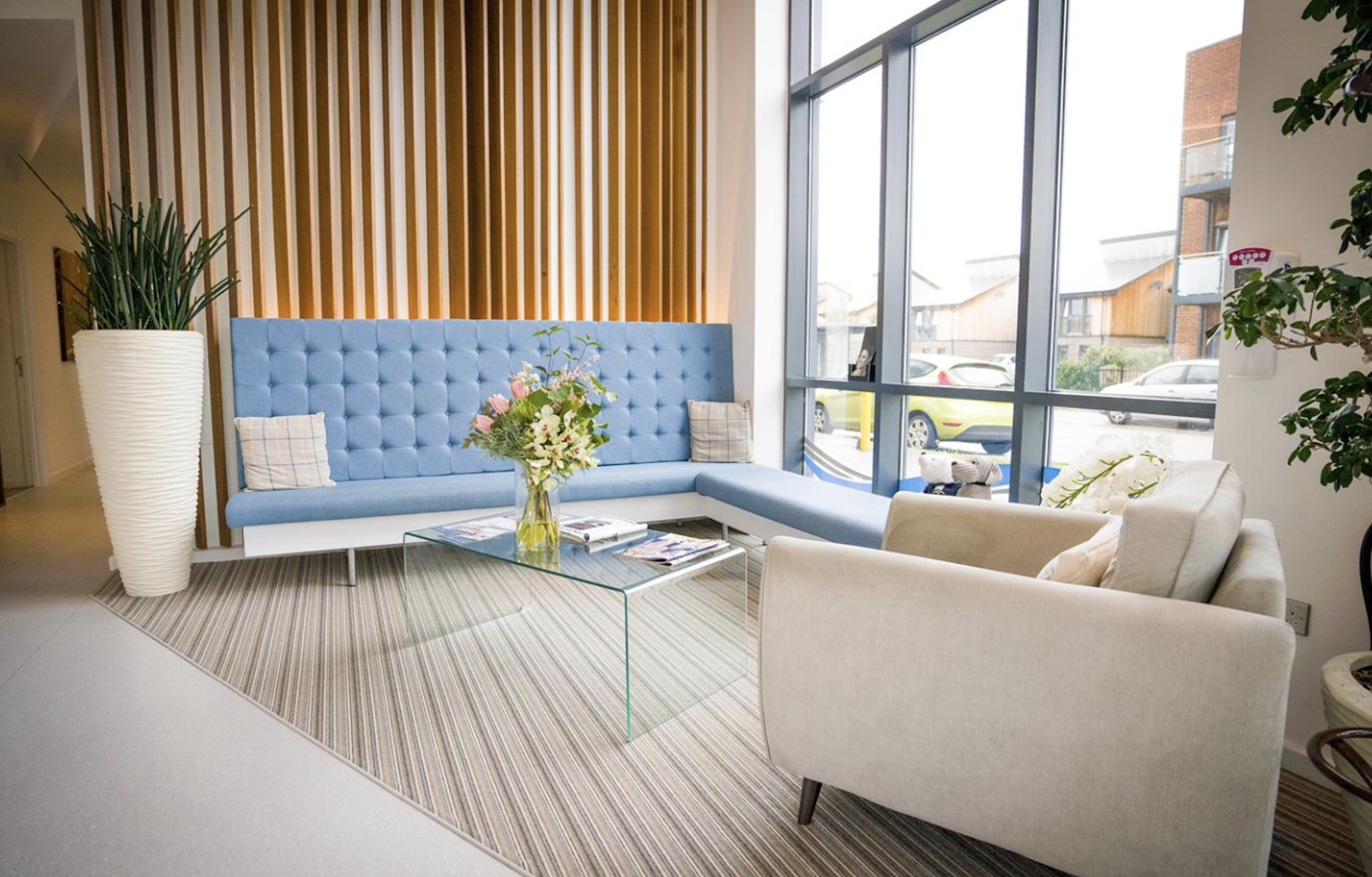 Accessible Treatment
Flexible Payment Plans
At Beyond Dental, we care about our patients and want them to be able to access the dental treatments that they need, no matter the cost. We offer flexible, interest-free payment plans to break down the cost of procedures into smaller, more manageable chunks. At Beyond Dental, you will never have to worry about large upfront payments.
Find Out More About Our Pricing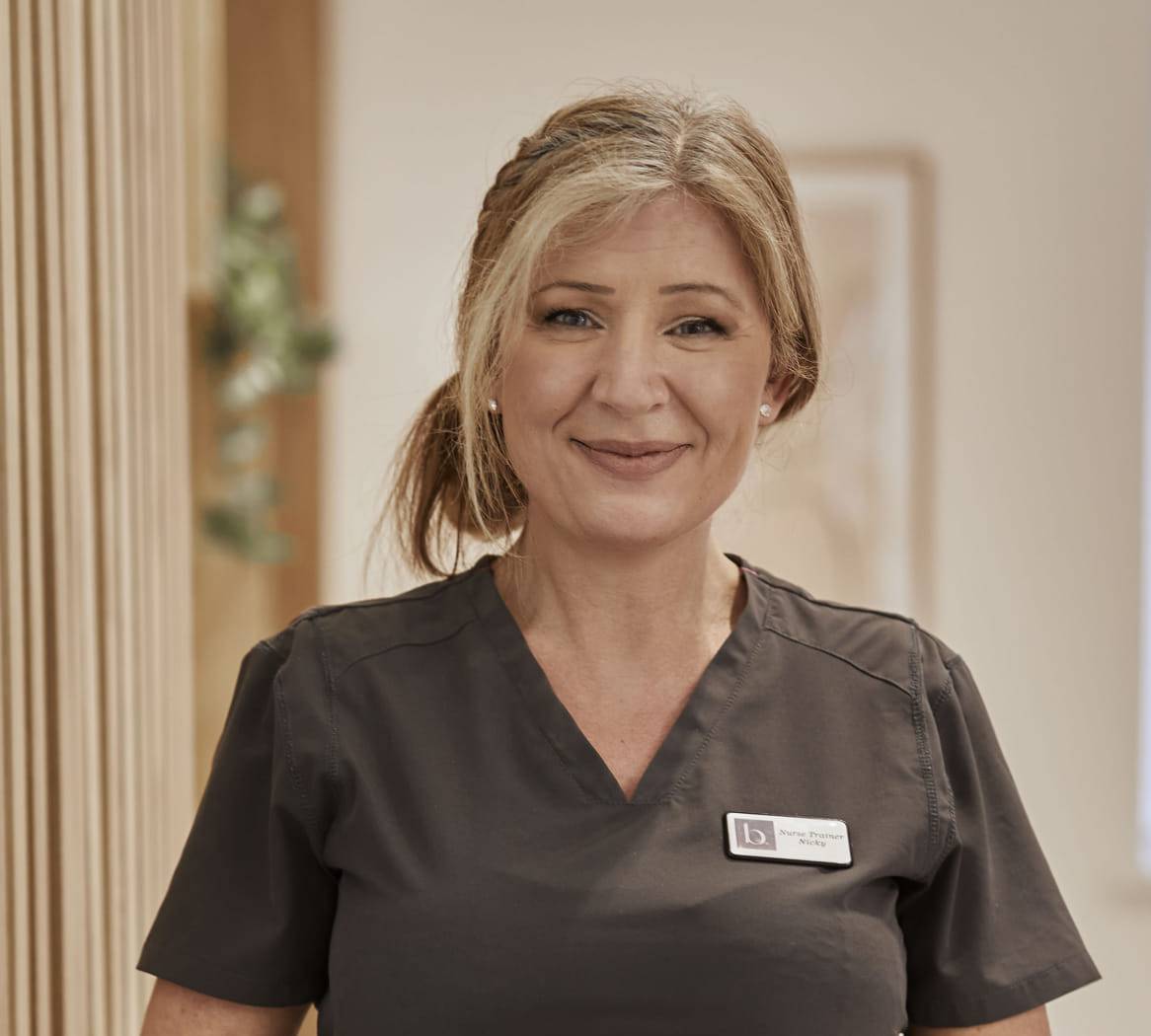 FAQs About Our Private Dentist in Milton Keynes
What Makes Our Private Dentist in Milton Keynes Different?
At Beyond Dental, we are showing people how dentistry should be done. We have taken our years of experience to identify all of the best parts of dentistry and have put them together to create our private dentist in Milton Keynes. Inspired by luxury, you won't find a more comfortable or stylish dentist out there. With a priority on providing the safest treatments with the most effective results, we invest heavily in state of the art technology. Our team has a passion for exceeding expectations, so the level of patient care at our private dentist in Milton Keynes will always be exceptional. We understand that many people see visiting the dentist as a chore, so we are here to change perceptions with our private dentist in Milton Keynes!
Which Different Treatments Do You Offer At Beyond Dental?
We are proud to be able to offer many treatments at our private dentist in Milton Keynes, ranging from general dentistry treatments and cosmetic treatments to aesthetic treatments. We prioritise helping you to achieve a happy and healthy smile that you are proud to show off and can provide any services you need to make that happen. Whether you have your dream smile in mind or you're not quite sure what treatments you need, our team will support you through every step of your journey at our private dentist in Milton Keynes.
Is Beyond Dental's Private Dentist In Milton Keynes Easily Accessible?
Making all of our practices accessible is a priority for us. All of our parking is completely free and easily accessible, so you won't find yourself waiting for a parking space or having to turn up early. This is one of the perks of choosing a private dentist in Milton Keynes.
Why Should I Consider Changing To Your Milton Keynes Dentist?
If you are unsatisfied with your current dentist, our dental clinic in Milton Keynes will be able to help you with your dental hygiene, the functionality of your smile or the cosmetic appearance. Unlike NHS dentists, we don't have a long waiting list or limited treatment list. Also, booking a dental appointment is simple with our easy online booking system! If you're worried about the cost, Beyond has got you covered. We offer a range of flexible payment plans and subscriptions. At our Milton Keynes dentist, we offer a fantastic dental subscription plan for just £25 per month, which includes a dental checkup twice a year, a hygienist appointment twice a year, free teeth whitening and a 10% discount on all treatments! One thing that is a core focus at our Milton Keynes dentist is our level of patient care. Our entire focus is on your dental needs and getting you the smile you deserve. Right from the moment you get in touch with us, you'll see how we're doing things differently. We have Brush Stops throughout our Milton Keynes dentist, so you can clean your teeth before your appointment. Our exceptional staff, luxury clinic and investment in state of the art technology show just how much we care about our patients. Choose Beyond Dental today to find the best dentist in Milton Keynes.
Isn't It Expensive To Join Your Milton Keynes Dentist?
One of the many things people worry about when considering joining a private Milton Keynes dentist is money. However, we strive to make our treatments as accessible as possible. This is the case whether you're coming to us for general dentistry or cosmetic dentistry. As well as our flexible payment plans that help to break any treatment down into more manageable monthly chunks, we also have a great subscription plan that helps you to achieve a happy smile that looks great. For £25 a month, access two checkups, two hygienist appointments, free teeth whitening and 10% off all treatments! This is a great way to strike a balance between a healthy smile and also one that you're proud to show off. At our Milton Keynes dentist, we are focused on preventative dentistry. We are committed to treating problems with your teeth before they become worse. If we spot a potential problem, we will fix it promptly. This can massively reduce the damage to your teeth, as well as the cost of treating severe problems. We are completely transparent with our costs - you can find our price list right here on the website. We understand that some treatments are costly, yet we will always work to find a solution within your budget, assisted by our flexible payment plans.