Cheltenham
All On Four Implants in Cheltenham
If you have long suffered from the effects and discomfort that are synonymous with ill-fitting dentures and are looking for a more comfortable and natural-looking replacement, then look no further. We're Beyond Dental and we're proud to offer All On Four Implants in Cheltenham.
Book Your Consultation For All On Four Implants in Cheltenham
What our patients think
1,300 reviews from satisfied customers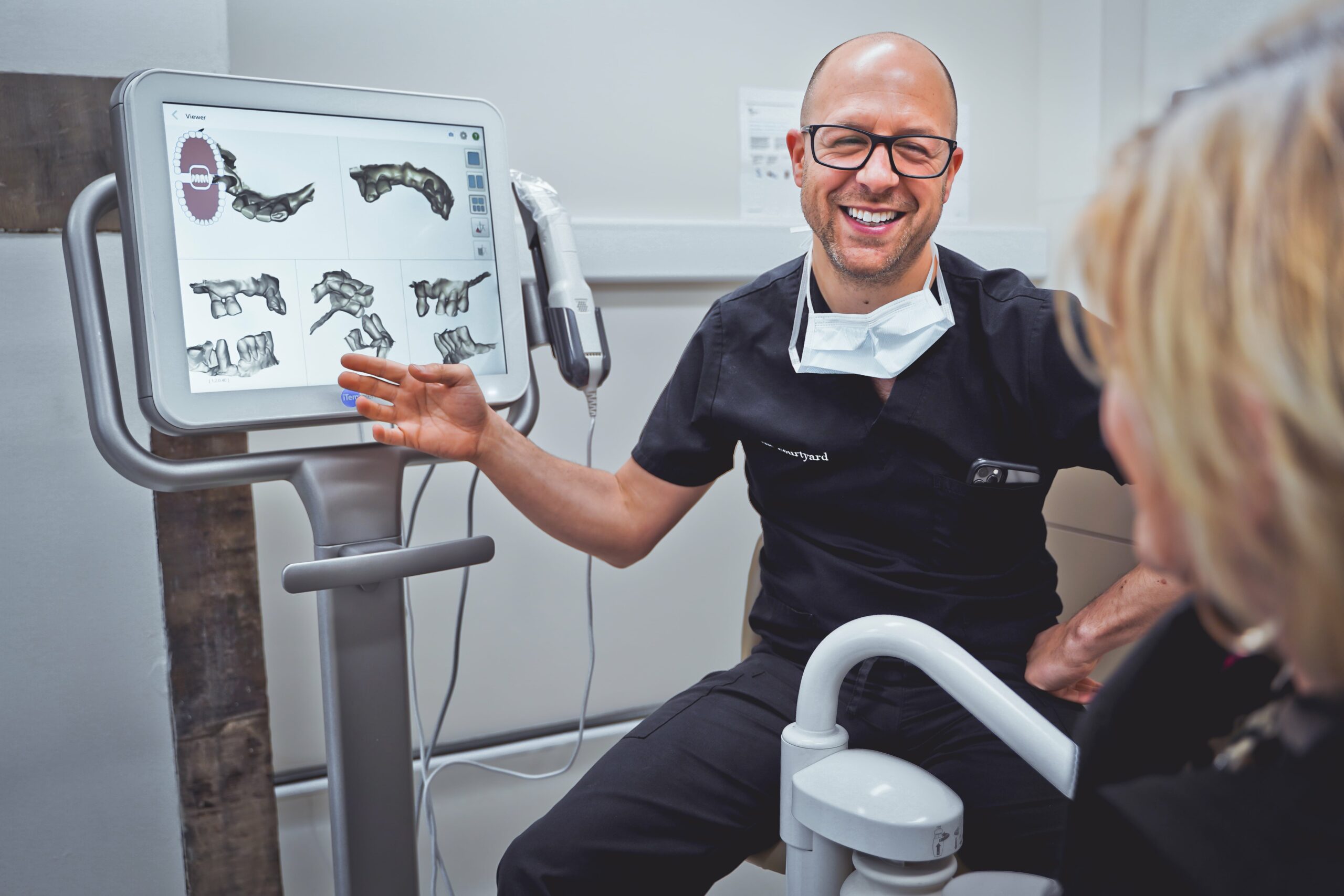 Key Features Of All on Four Implants
Payment plans starting from just £205 per month
Hand crafted implants to provide a comfortable fit
Treatment provided by our award winning dental implant team
Our team have placed over 400 dental implants in the last year
Putting Smiles On Our Patient's Faces
I found beyond dental to be very welcoming. They explained all treatments clearly. And made me feel at ease. Being a nervous patient. I would recommend this dental practice
Wow! Fabulous dentist! Just registered myself and my two children after reading reviews. Went for our new patient check today. We're all nervous patients and have avoided the denist too long but the AMAZING team put us all at ease! The surgery, ethos and service are outstanding.
Calm environment and the receptionist is friendly. She sits with you to go through your introduction and asks if you have any concerns or worries. Dentist is very informative including showing you a 3D scan of your mouth. There is a screen on the ceiling so you can watch TV to distract you. It's not often you can say going to the dentist is a pleasant experience, but this really is.
What a fabulous dentists! Such a relaxing atmosphere and the staff are all so friendly. I especially love the brush stop where I brushed my teeth before I went in to see the dentist. As a busy mum of 3 this is such a handy thing to have and something I've never seen before. Now I've found Beyond Dental I wouldn't go anywhere else.
What an absolute gem this place is! They have made this the most enjoyable visit to a dentist I've ever experienced. From the "brush stop" which is gorgeous and lets you brush your teeth before your appointment, to the beautiful green walls it is something to experience. I've never been excited to go back to the dentist before, but I am now!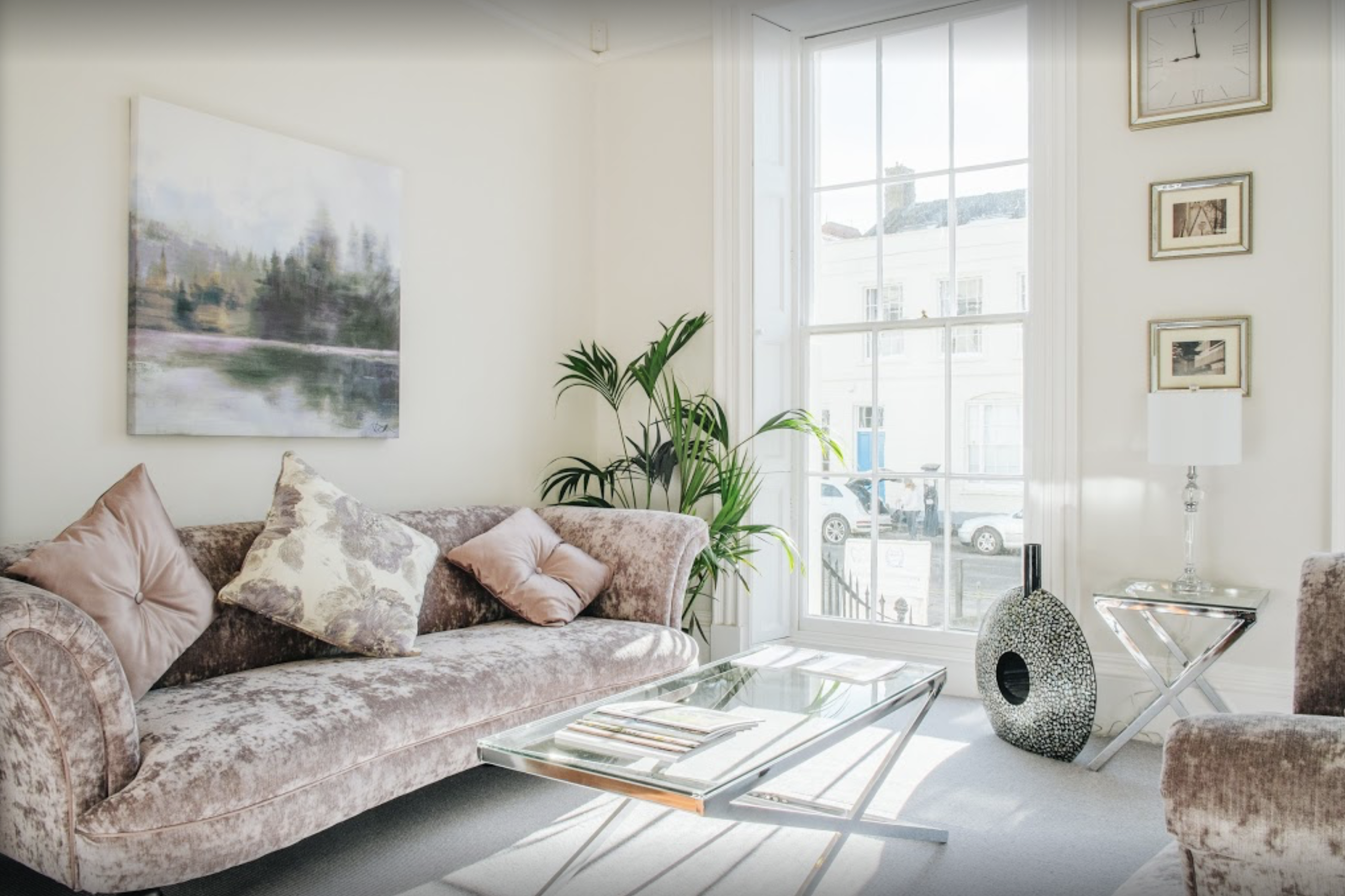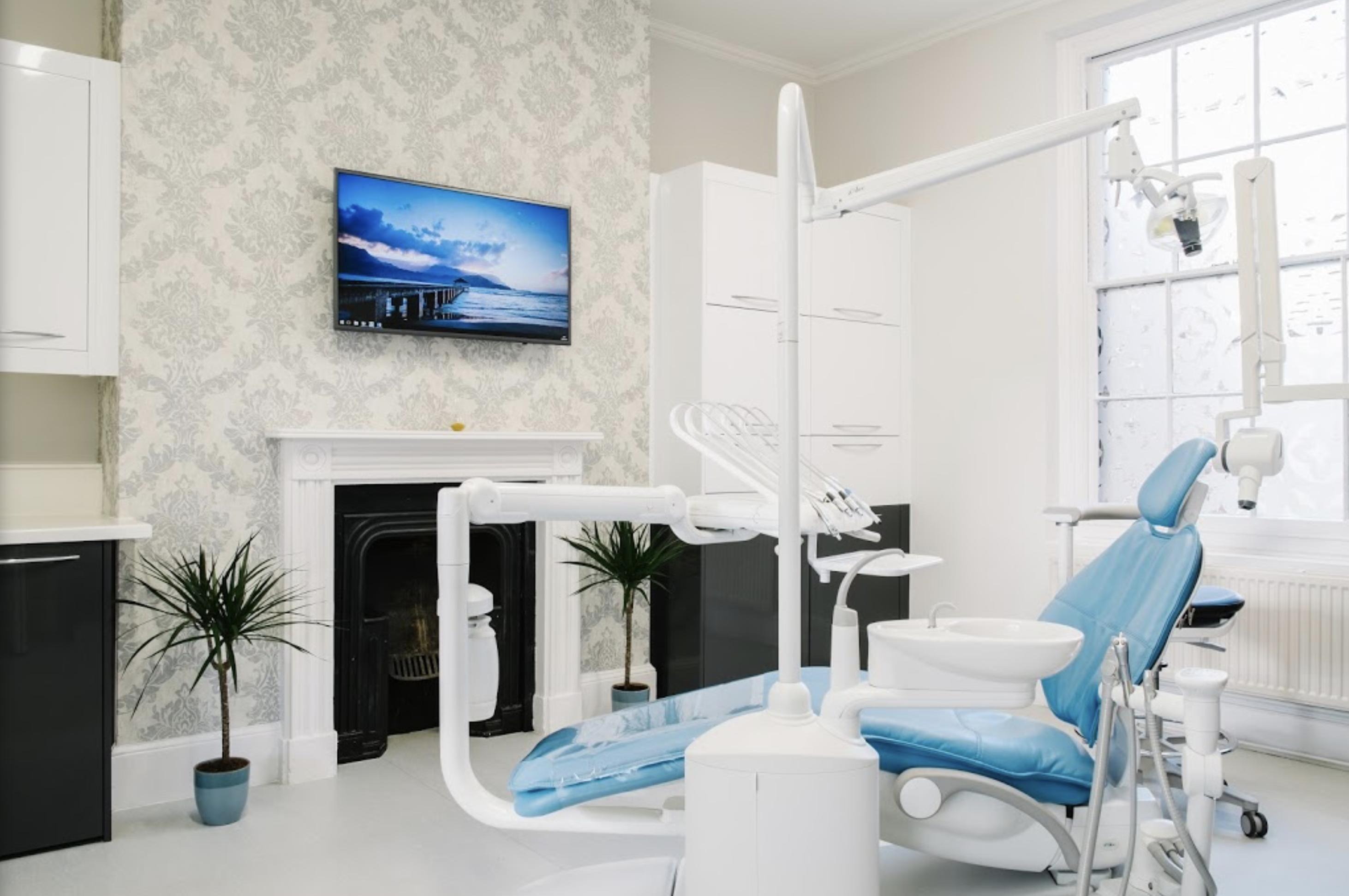 Affordable Payment Plans
Spread The Cost of All On Four Treatment
Spread the cost of your all on four dental implant treatment in more manageable monthly payments.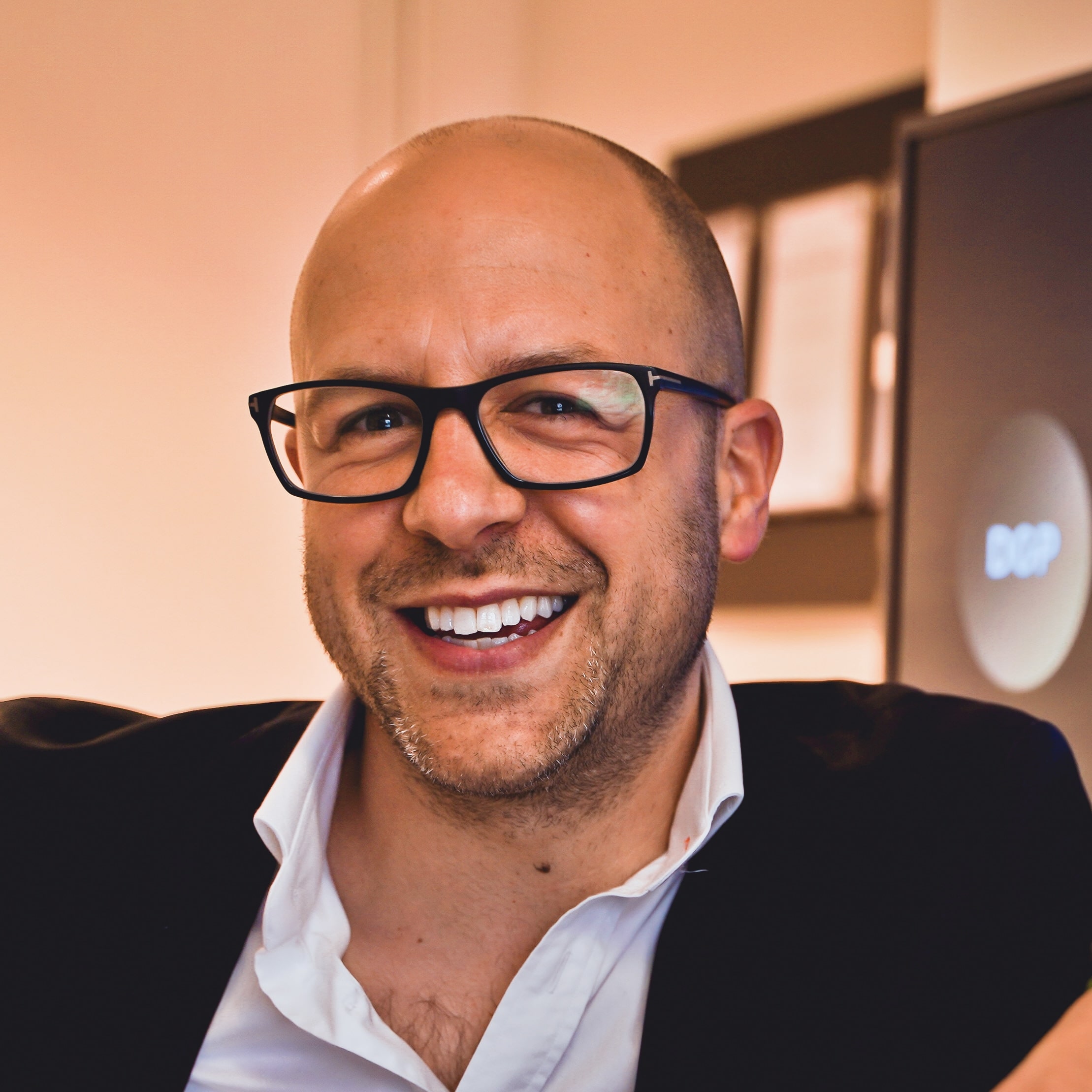 Industry Leading Implant Treatment
Meet Dr Marcos White - Our Implantologist
Dr Marcos White is our All on Four dental implantologist here at Beyond Dental. He is an award-winning, industry leader in dentistry, and we're proud to have him leading our All on Four treatment.
Marcos qualified from Leeds Dental Institute in 2000. He has completed Postgraduate certificate courses in Restorative and Implant dentistry under Professor Paul Tipton and a PG Certificate in Implantology from Warwick University.
Not only is Marcos qualified in All on Four dental implants, but he is also recognised as one of the UK's most prominent leaders for digital dentistry and intra-oral scanning. He is an international speaker for Invisalign and Itero and part of their educational faculty.
Marcos has placed and restored in the region of 4,000 implants and believes in delivery of the highest technical standards combined with a human touch. If you are interested in treatment for All on Four implants in Cheltenham, you can rest assured that you're in the best possible hands! Make a consultation for All on Four with Beyond Dental today!
Book an All On Four Dental Implant Consultation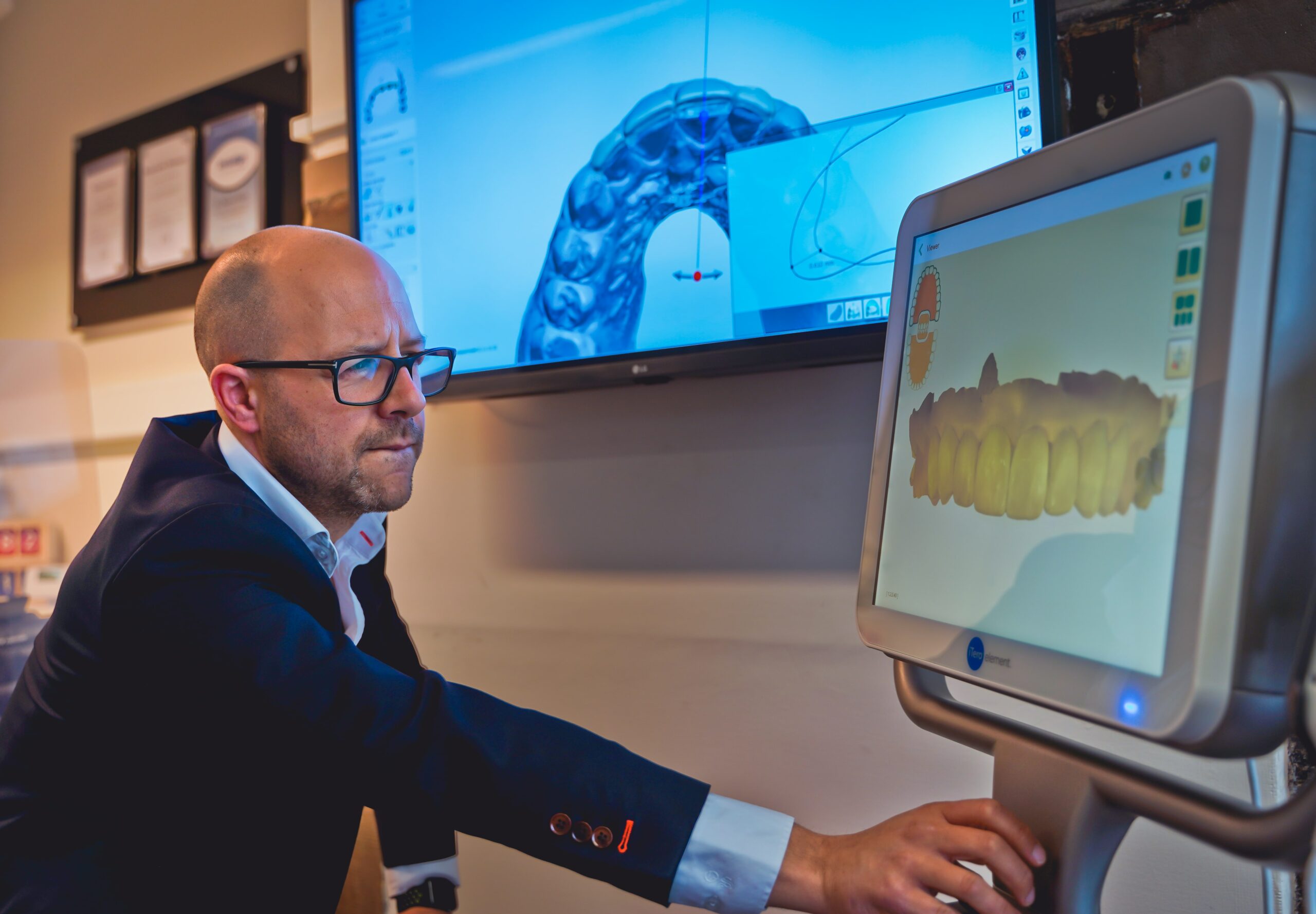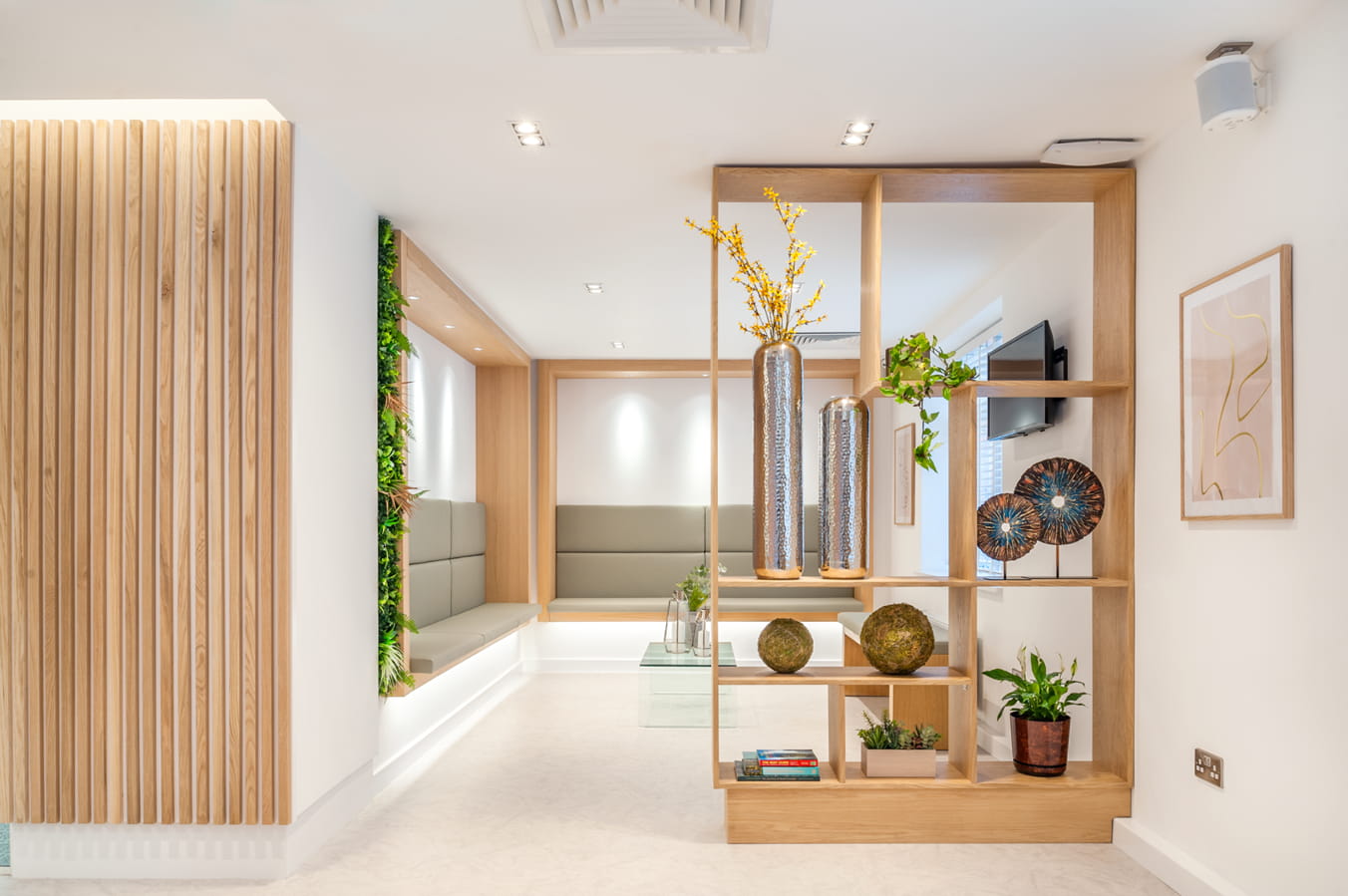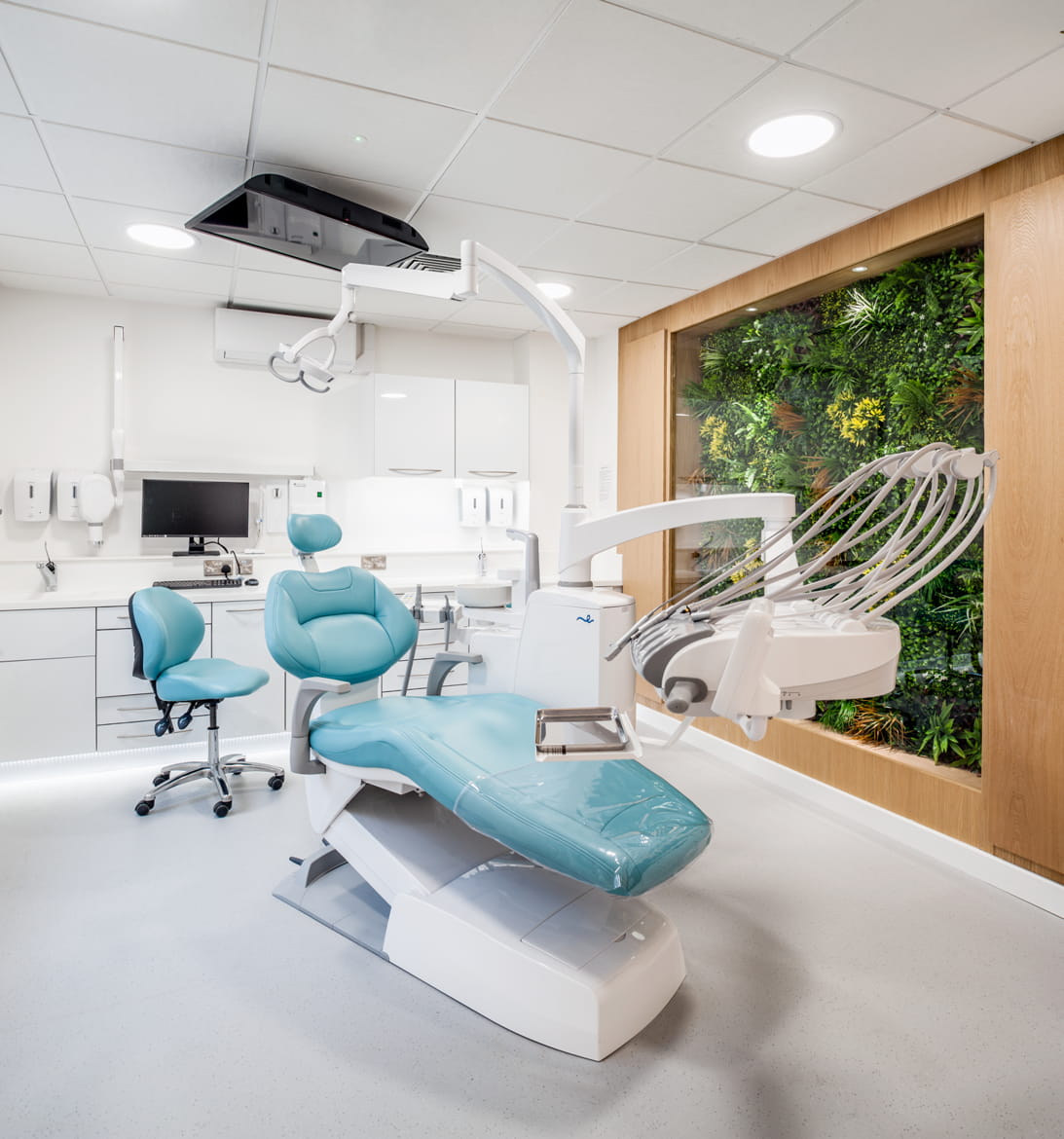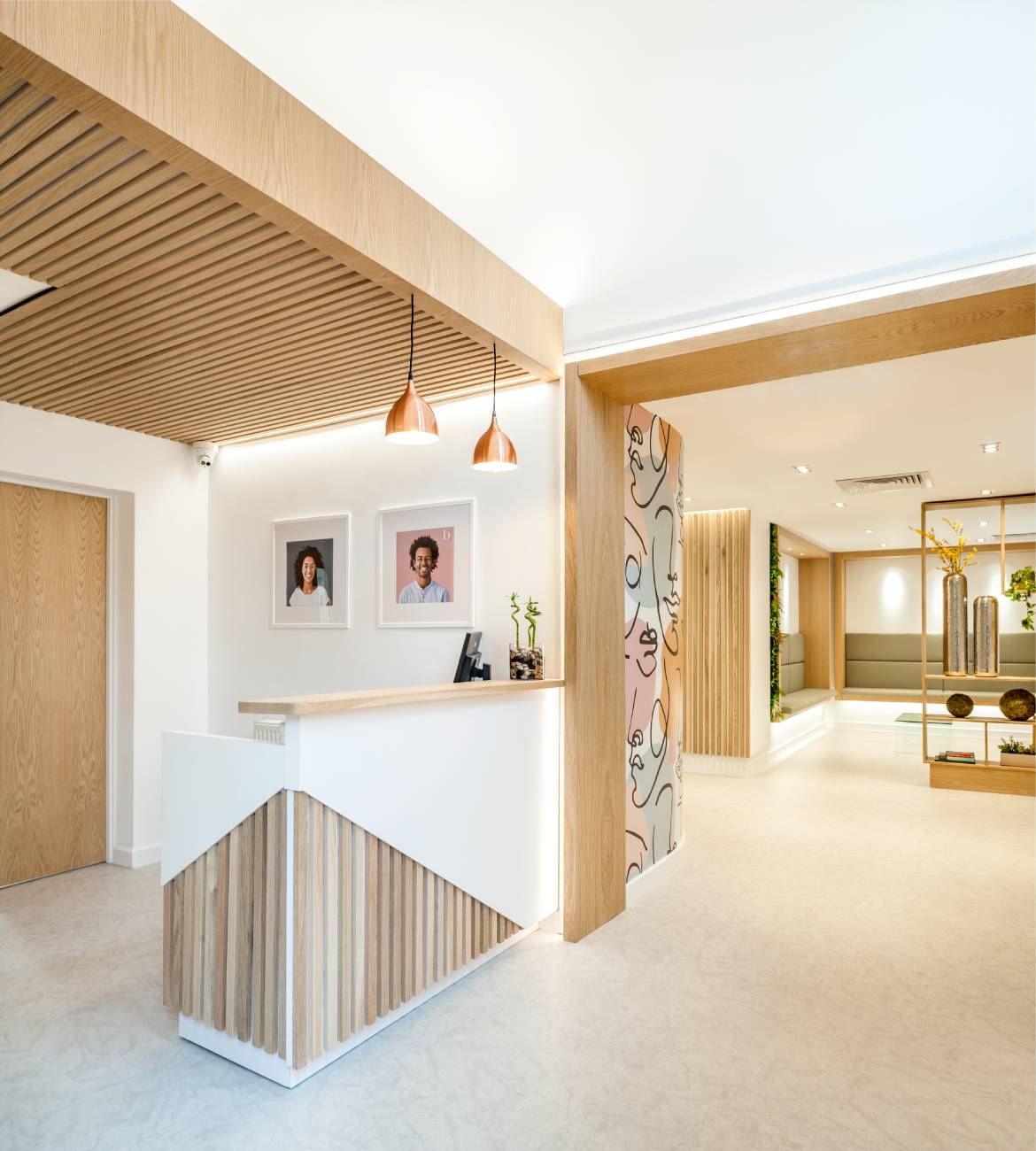 Say Goodbye To Outdated Treatments
Revolutionising Tooth Loss
Whilst dentures are a traditional solution to tooth loss, they tend to have limited success and are not only inconvenient for patients, but they can be very uncomfortable, too. Here at Beyond Dental, we use All On Four implants in Cheltenham for patients that are looking to restore both their natural smile and mouth function. In just a few short appointments, we can get your teeth back to their natural appearance, giving you the confidence to smile again.
Book Your Free Consultation For All On Four Implants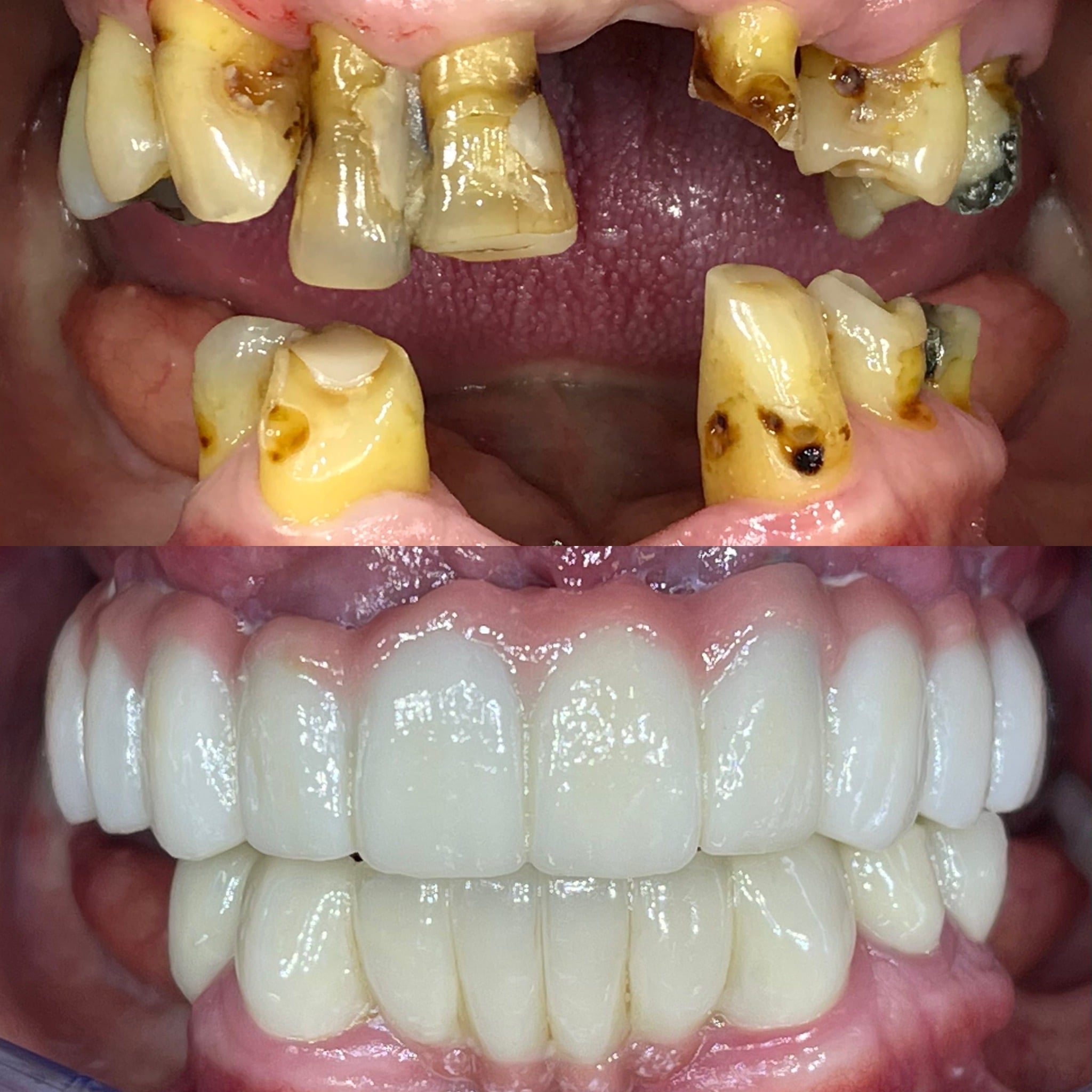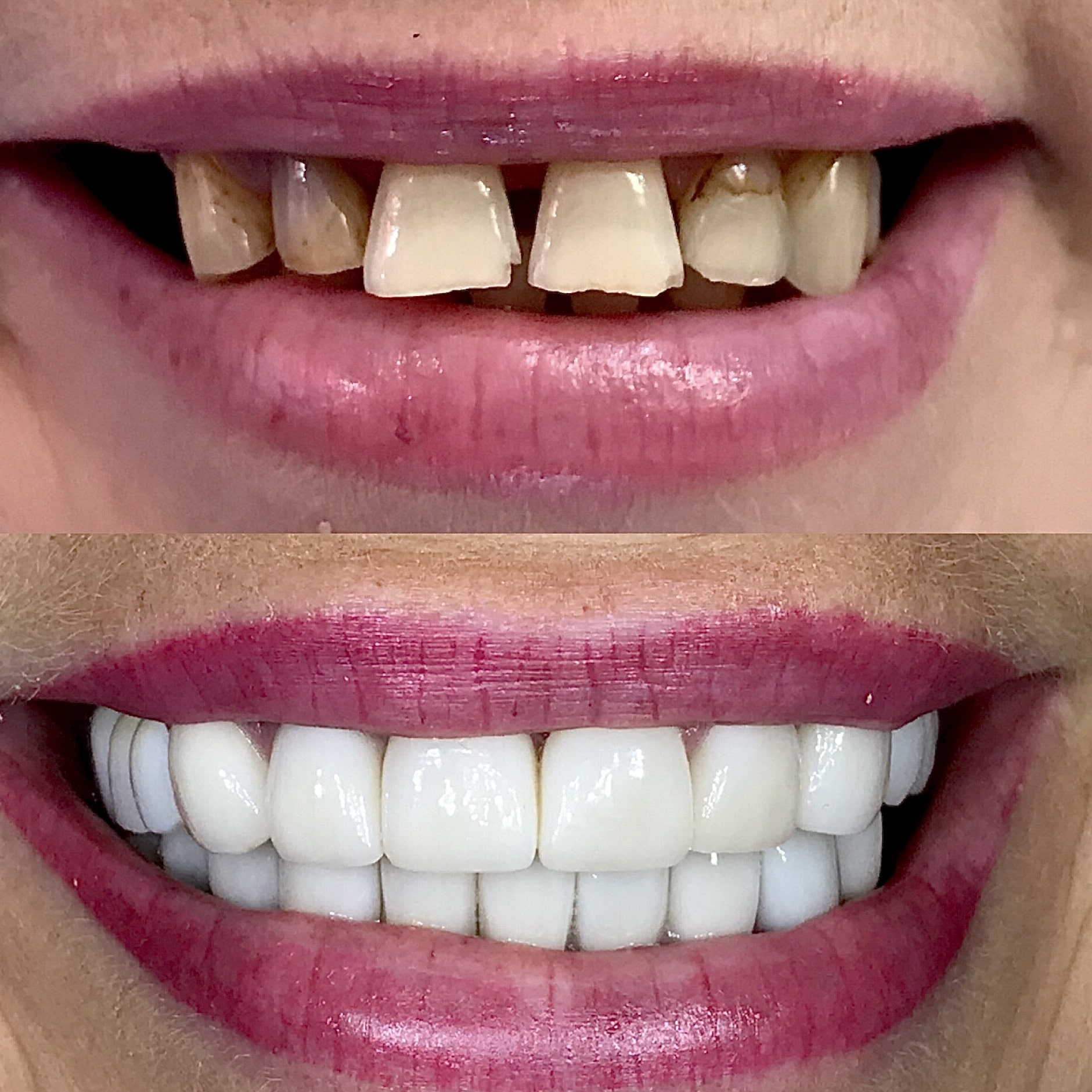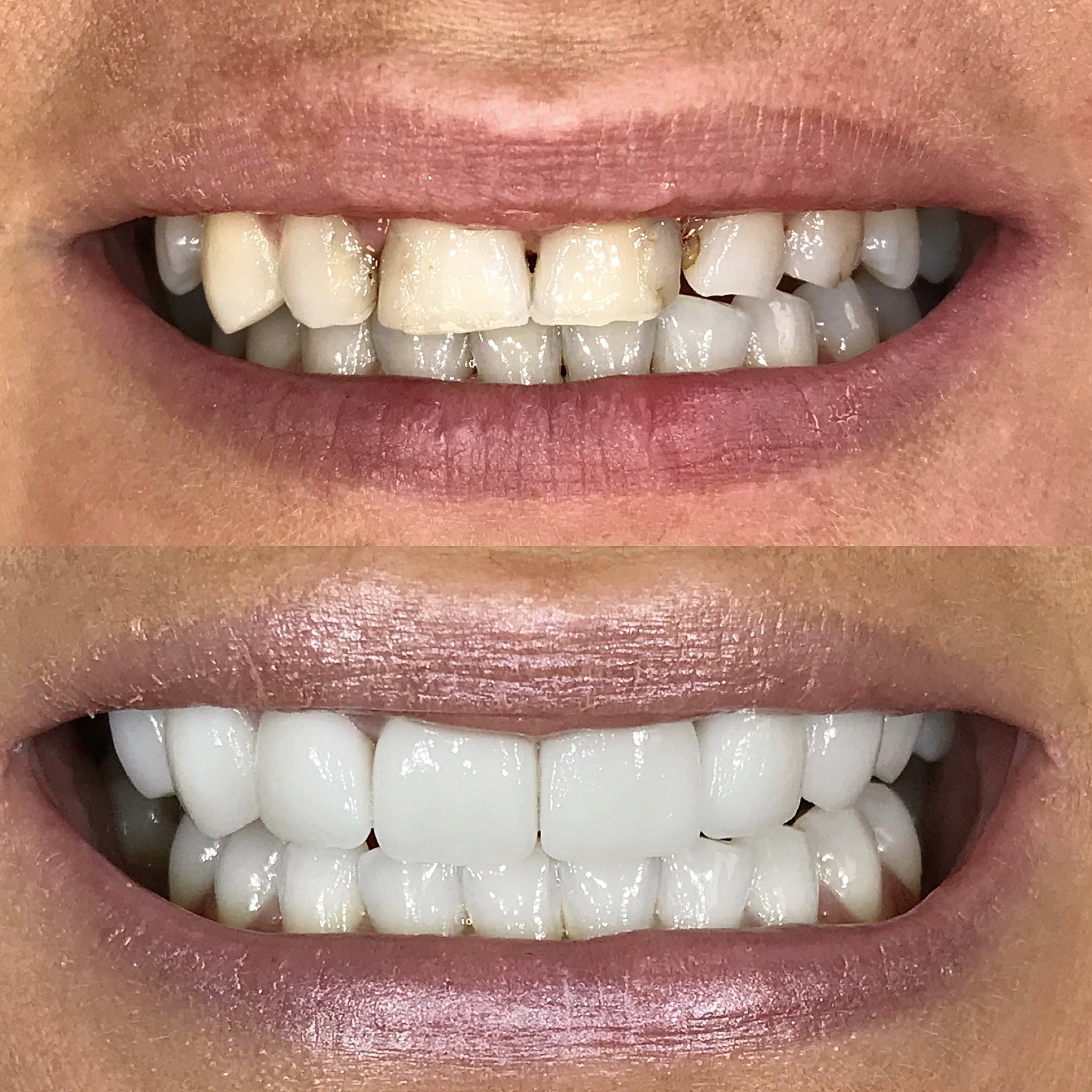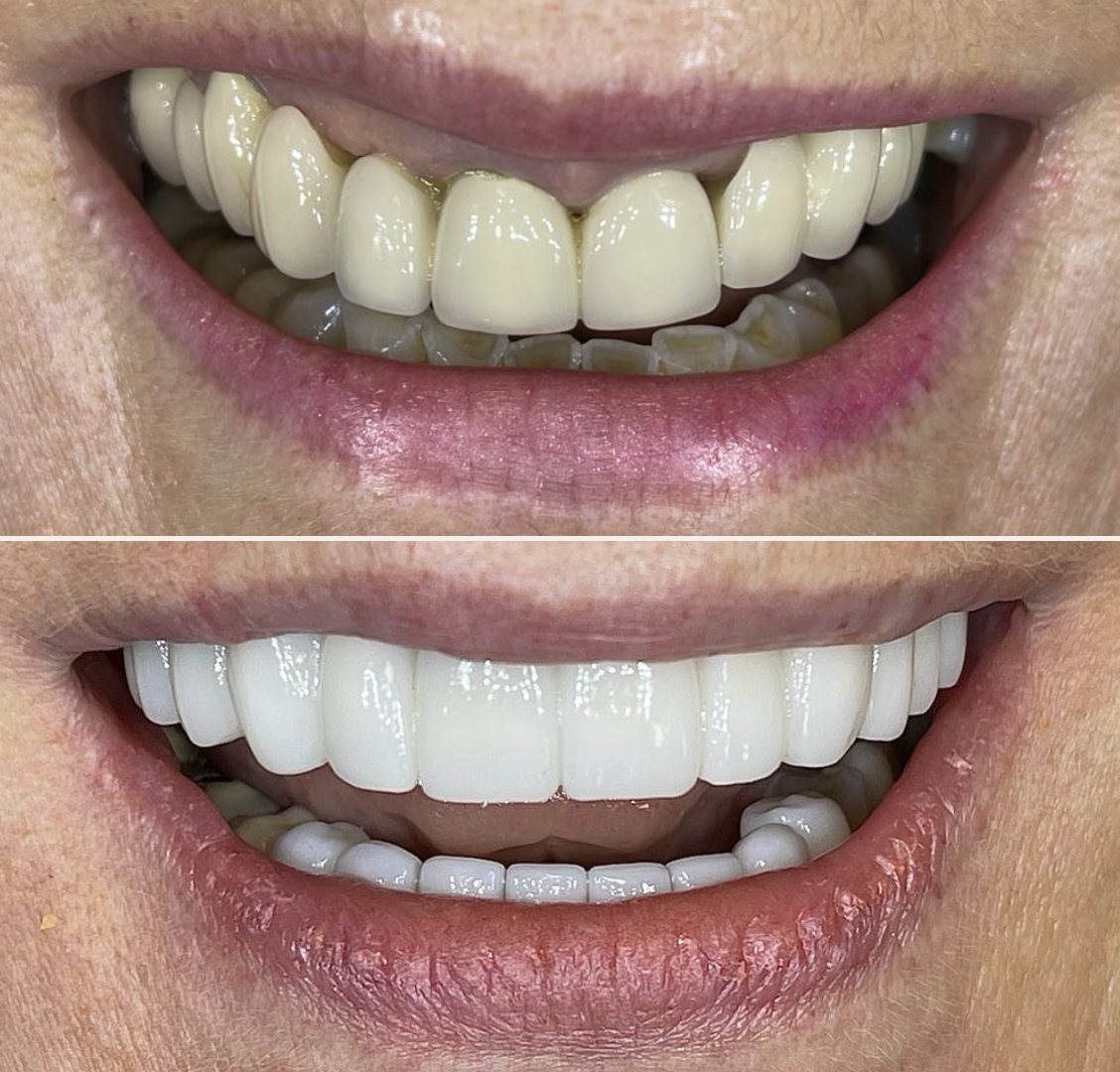 Achieving Fantastic Results For Our Patients
Teeth Transformations: All On Four Implants
Our All on Four implant treatment means that you can be free from pain-causing and uncomfortable dentures and, instead, you can have a new smile which will look completely natural. All on Four implants are fully fixed and are completely stable - just like natural teeth. Depending on your requirements, we'll recommend either a full or double arch of fixed teeth replacements and these are fitted with titanium implants. By choosing to have treatment for All on Four implants in Cheltenham, you'll be able to regain normal, natural mouth function and be able to smile, chew and talk with confidence again. Take a look at some of our recent patient transformations!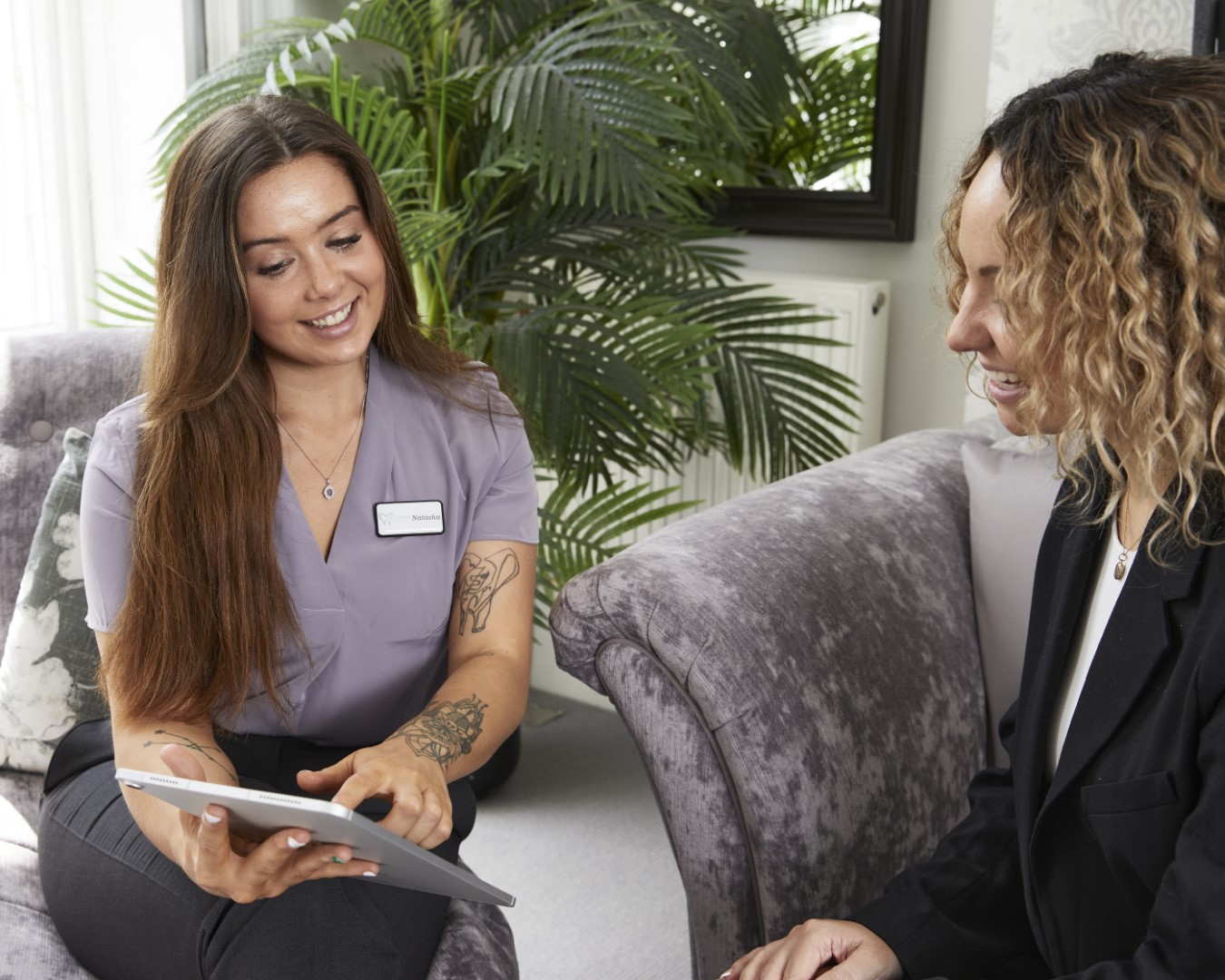 A Dental Treatment To Change Your Life
How Do All On Four Implants Work?
All On Four implants work by creating a permanent, secure and stable set of teeth, which should look and function just like natural teeth. All On Four implants do not fall out unlike traditional dentures and, instead, are secured with 4 individual implants which are secured to your jaw bone. This solid foundation gives the implants additional strength and stability, which provides the natural function and feel of normal, healthy teeth. The implants are placed into the front of the jawbone as this is where the bone is strongest.
The treatment for All On Four implants in Cheltenham involves the placement of 4 implants, 2 of which are placed at an angle within your jawline. Treatment time for All On Four implants is around 90 minutes per jaw and, whilst it doesn't sound like the most comfortable treatment, we'll make sure that the area is suitably numbed so that you won't feel a thing. Then, once the implants are placed, we will attach a temporary bridge which you will wear during the healing phase. Once fully healed, we'll ask you back in so that we can replace this with your temporary bridge.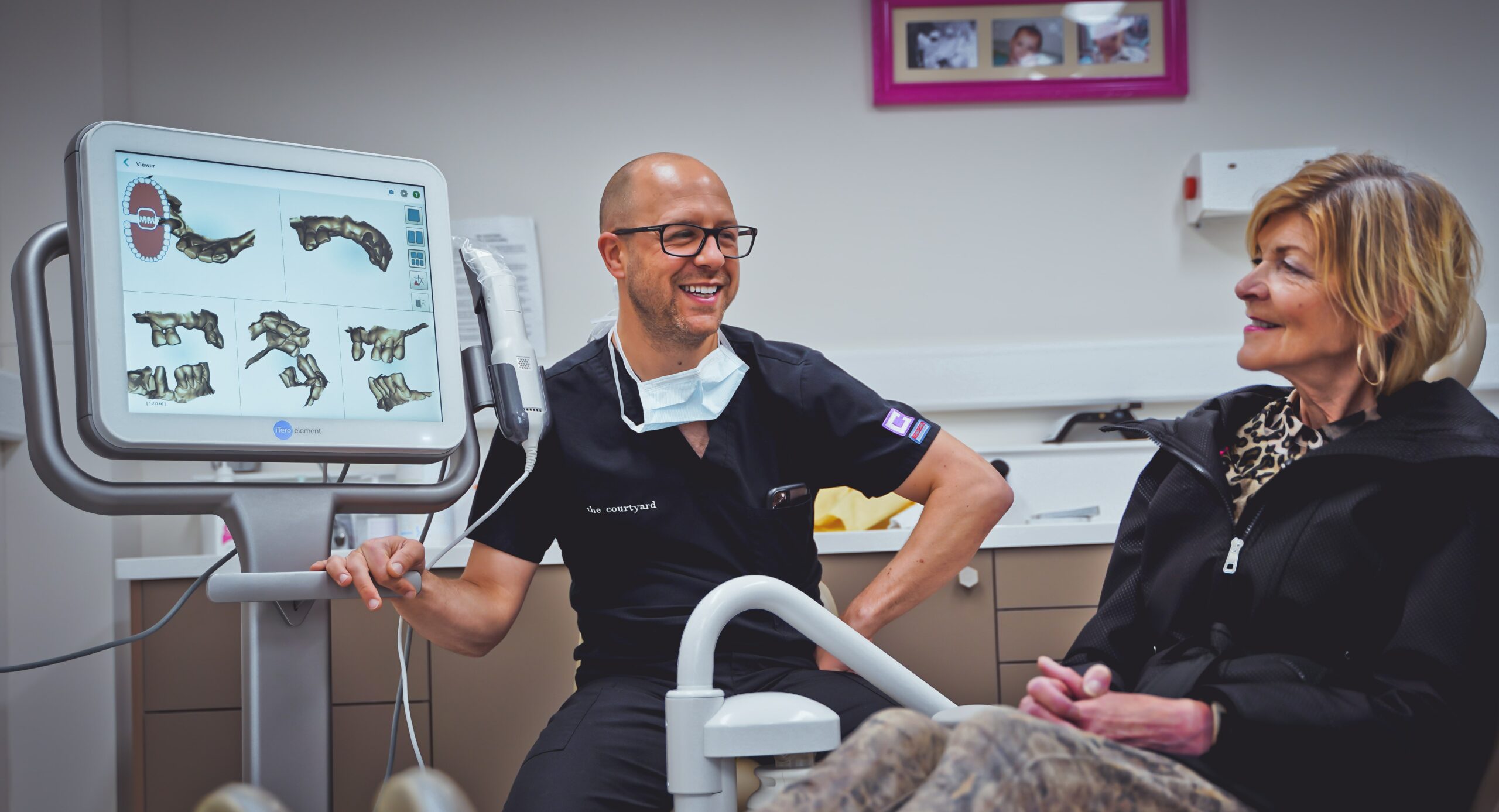 Regain Your Confidence
Life Changing Dental Treatment
All On Four Implants in Cheltenham is a popular treatment for our patients who have experienced drastic tooth loss. It can give you the functionality to chew, smile and chat again. With this treatment, teeth can be completely replaced in just a few appointments, giving you much-needed relief from tight and uncomfortable dentures and a brand new smile to show off!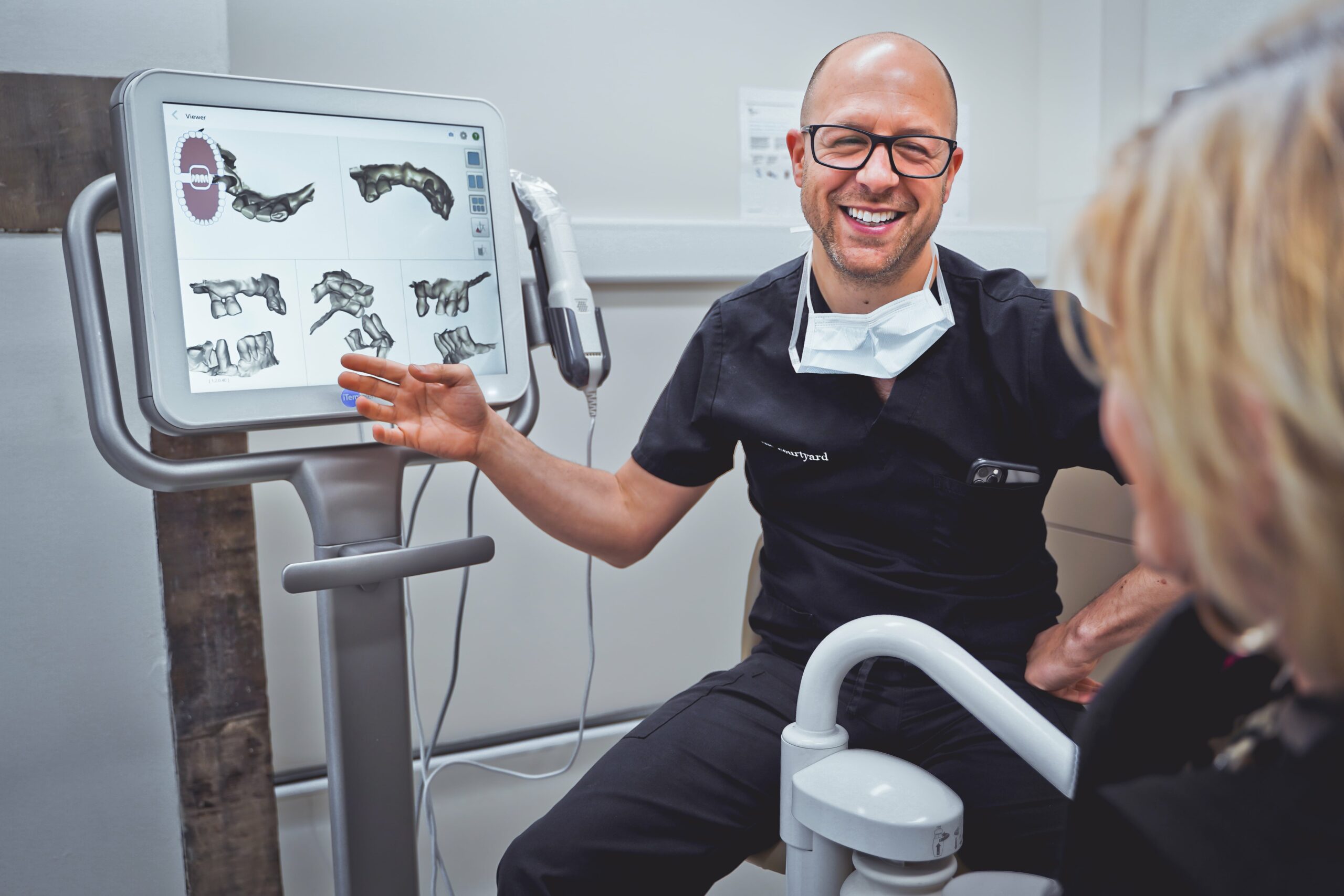 Get Your Treatment Started
Arrange a Consultation For All On Four Implants in Cheltenham
Dentures can be a thing of the past thanks to our treatment for All On Four Implants in Cheltenham and we can ensure that following your treatment, you'll be over the moon with the natural look that All On Four implants provide, whilst being pain and discomfort free. By using four specifically placed implants, you can chew, eat and smile with confidence again in just a short space of time.
We've seen the fantastic results that All On Four implants can provide, so if you'd like to arrange a consultation for All On Four implants in Cheltenham, contact Beyond Dental today.
Book Your Free Consultation!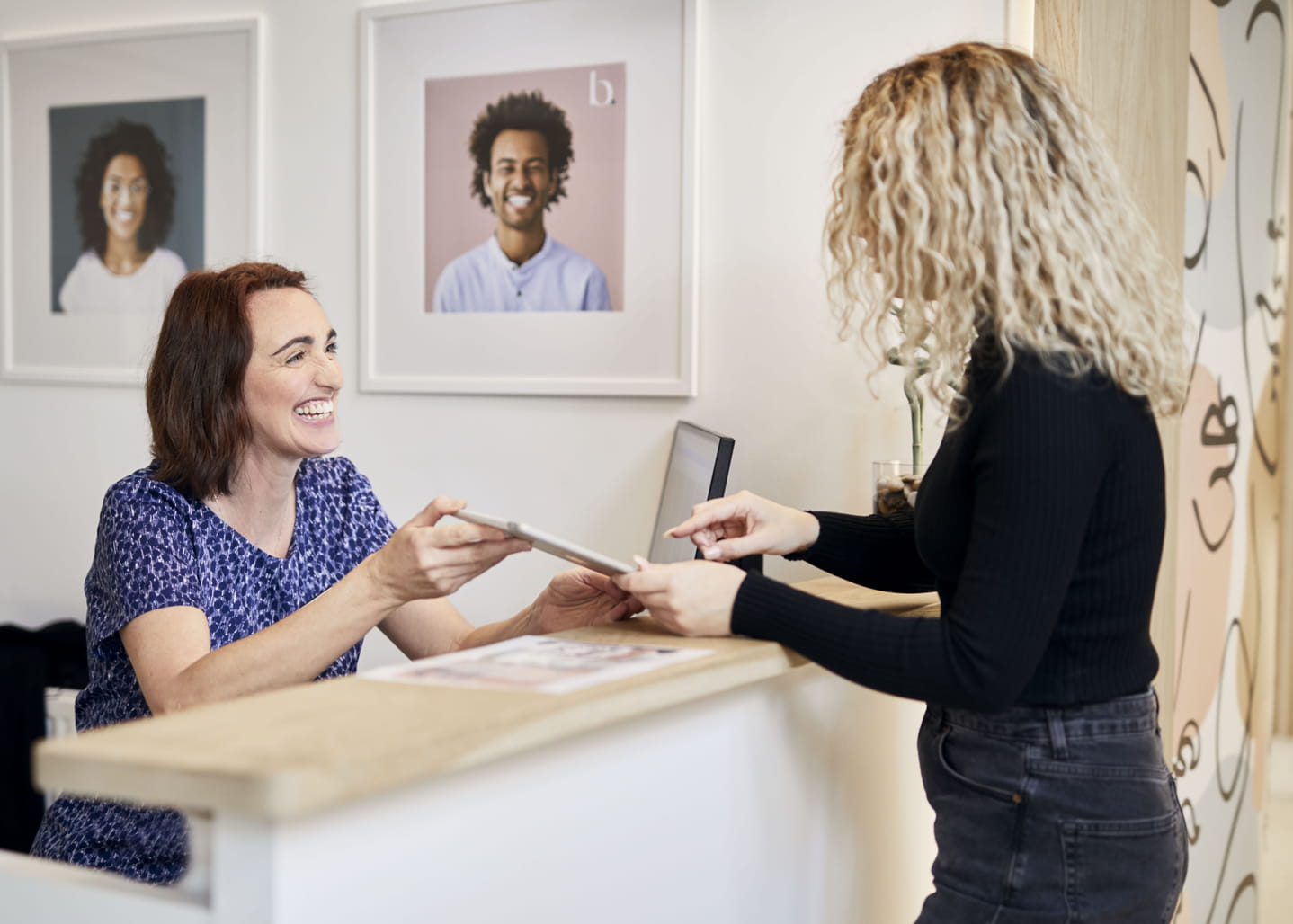 Easy To Manage Finance Plans
Interest Free Payment Plans
Break down the cost of your treatment into smaller, more manageable chunks with our flexible payment plans! Our payment plans are totally adaptable to you and your treatment and make the cost much more affordable.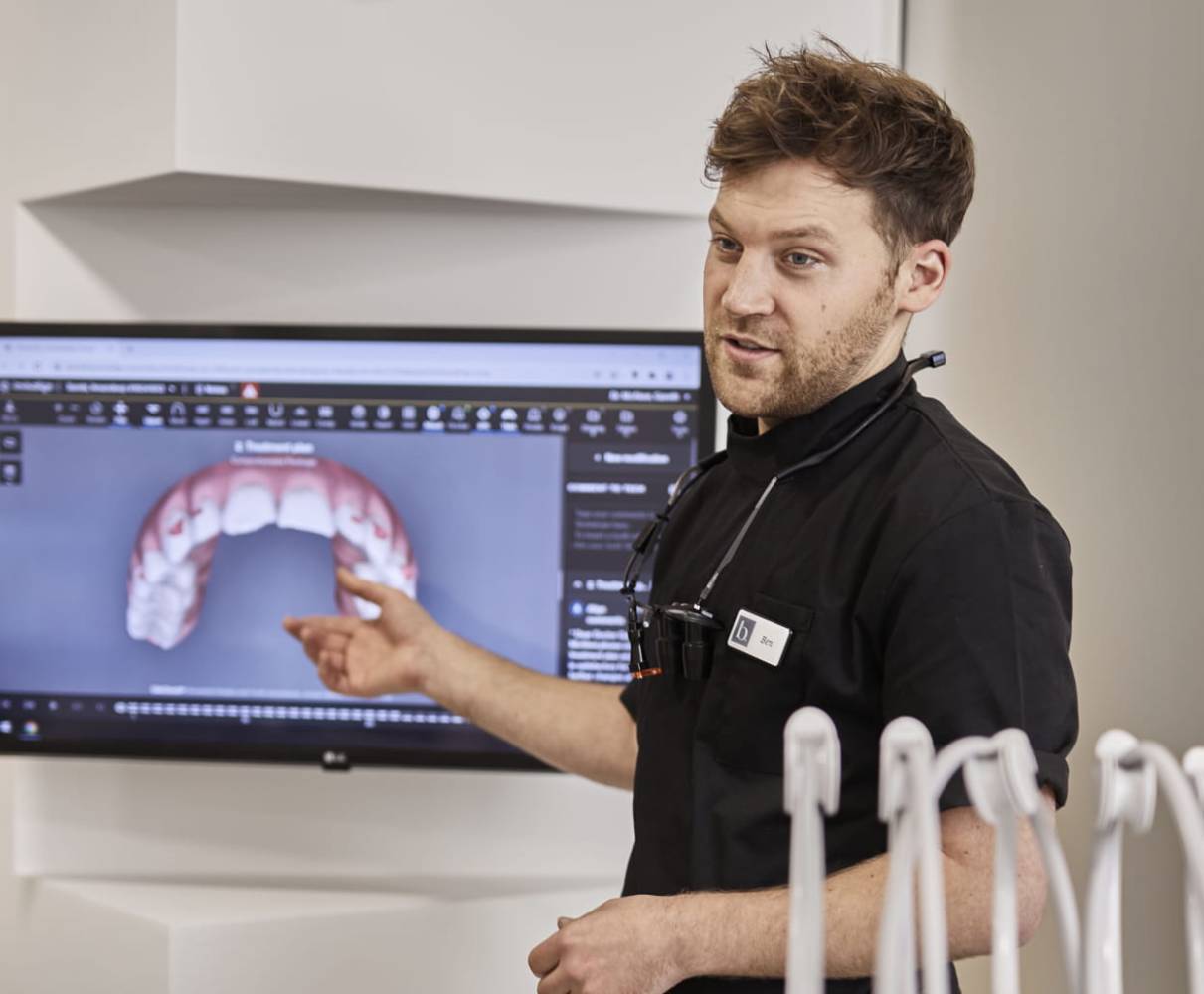 Tailor Your Results
Personalised Treatment Plans
If you are interested in our treatment for All on Four implants in Cheltenham, we want to ensure that you maintain the results that you achieve with us. From your initial consultation, we will create a personalised treatment plan, tailored around you, so that we can come up with the right solution to your dental concerns.
Book Your Free Consultation Today!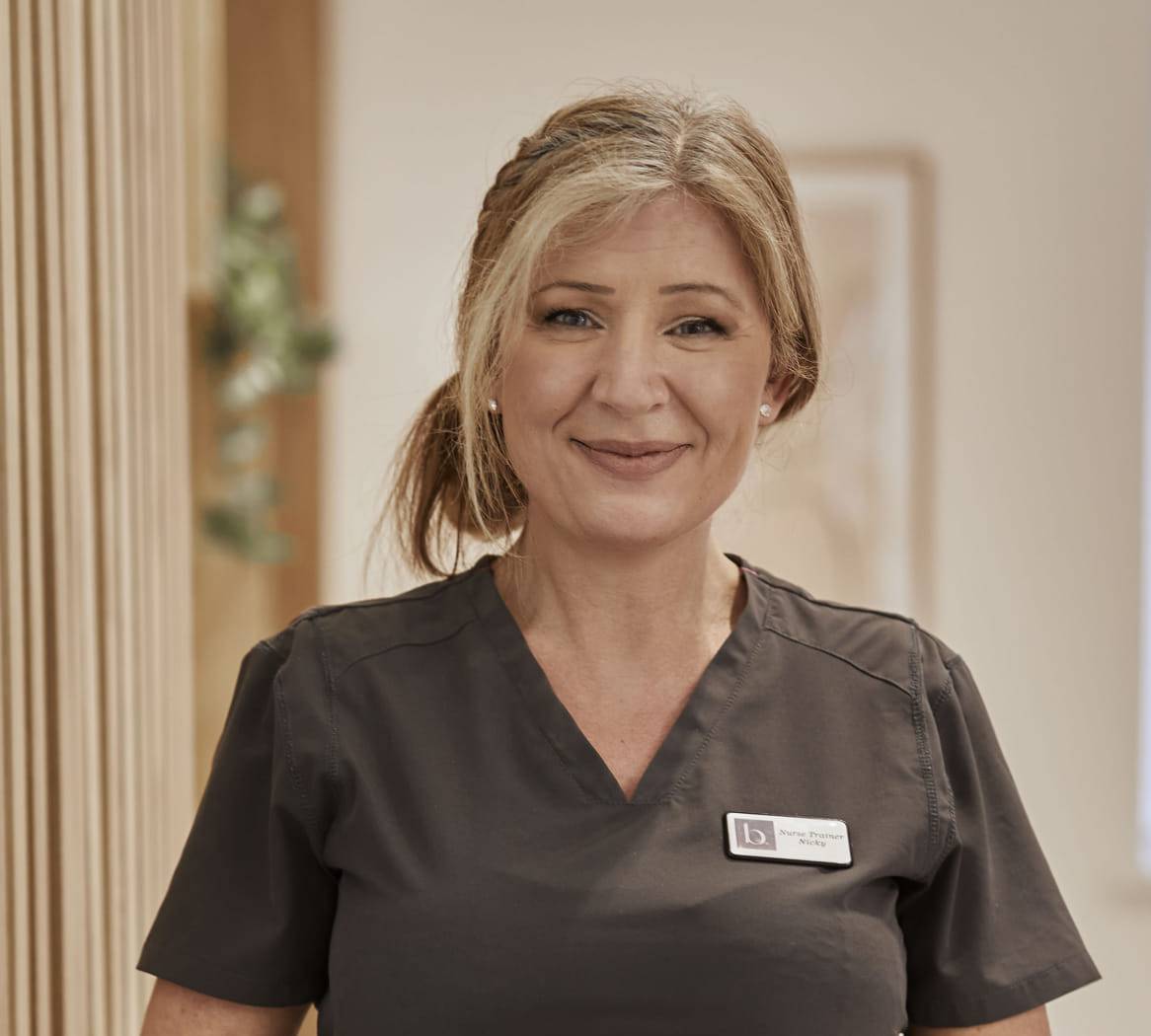 FAQs - All On Four Implants in Cheltenham
What Are All On Four Dental Implants?
Having All On Four implants in Cheltenham enables you to completely transform your smile when you have missing or badly decaying teeth. Four implants are placed in the arch (if you are having both your top and bottom arches, then you will have four implants in each arch), then a bridge is attached to the implants to create a fully functioning and natural looking smile! You can gain a complete smile that lasts between 10 and 20 years, with just four implants in each arch. This can be a life changing treatment for patients who have missing or decaying teeth.
Is Having All On Four in Cheltenham Painful?
When you have All On Four in Cheltenham, the treatment itself is not painful. The area will be completely numbed for the treatment, so you won't feel any pain apart from a scratch from the injection. We will make sure you're fully comfortable before any of the treatment begins. Some patients would prefer to be fully sedated for the treatment, which is something that can be discussed during your consultation. After having your All On Four in Cheltenham, you may experience some discomfort as the implants heal, yet our patients report that this pain is tolerable and can be treated with basic painkillers.
How Long Do All On Four Dental Implants Last?
All On Four implants last between 10 and 20 years depending on how well they are cared for. Your dentist for All On Four in Cheltenham will talk you through the steps you can follow to prolong the life of your implants, which largely are the steps you would follow to look after your teeth anyway, such as brushing thoroughly and visiting your dentist regularly for check ups.
How Long Does All On Four Dental Implant Treatment Take in Cheltenham?
After you initially enquire about All On Four in Cheltenham, we can be in touch the same day to answer any questions you have and to help you start your journey. We will then get you booked in for a no-obligation consultation, where we will look at your teeth, mouth and gums, as well as talking about your lifestyle to make sure that this is the right treatment for you.
Choosing a private dentist means there are no lengthy waiting lists! From here, we can put together your personalised treatment plan. You will then come to the practice for your treatment, where the implants will be fitted and a temporary bridge attached. This means you can leave the same day with a brand new smile, then return three months later to have a permanent bridge fitted that will last up to 20 years. The total All On Four process in Cheltenham takes around 3 months, but you will leave our practice with a great looking smile on the same day as your main treatment.
Is All On Four In Cheltenham Affordable?
We are strong believers that exceptional dentistry should be accessible, which is why we offer flexible payment plans to break down the cost into more manageable chunks. This is the case for all of our treatments, from implants to teeth whitening. If you sign up to our dental plan, which costs £25 a month, you can access two dental checkups a year, two hygienist appointments and also 10% off all cosmetic treatments, including our All On Four in Cheltenham!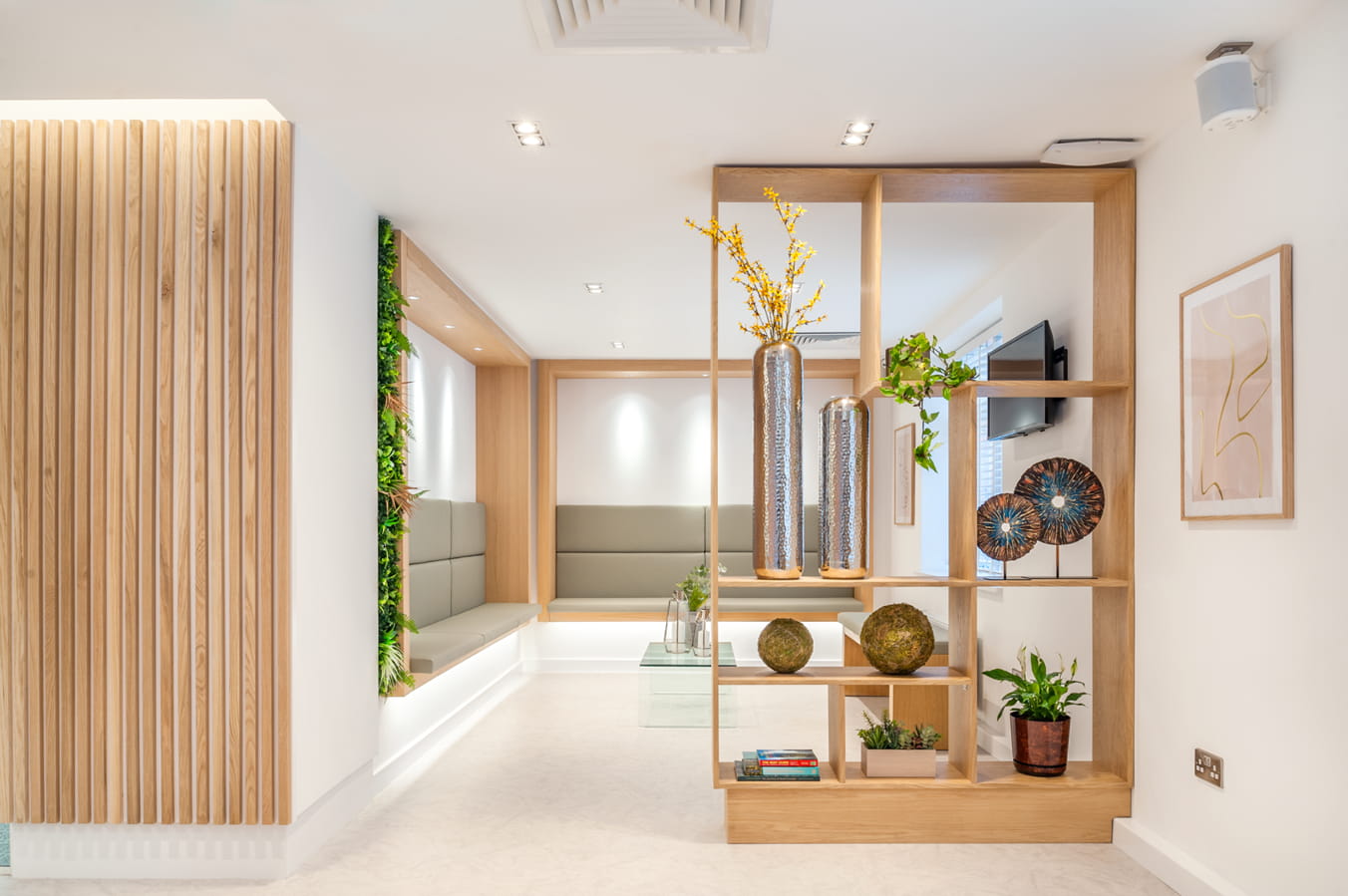 Leamington Spa – Reception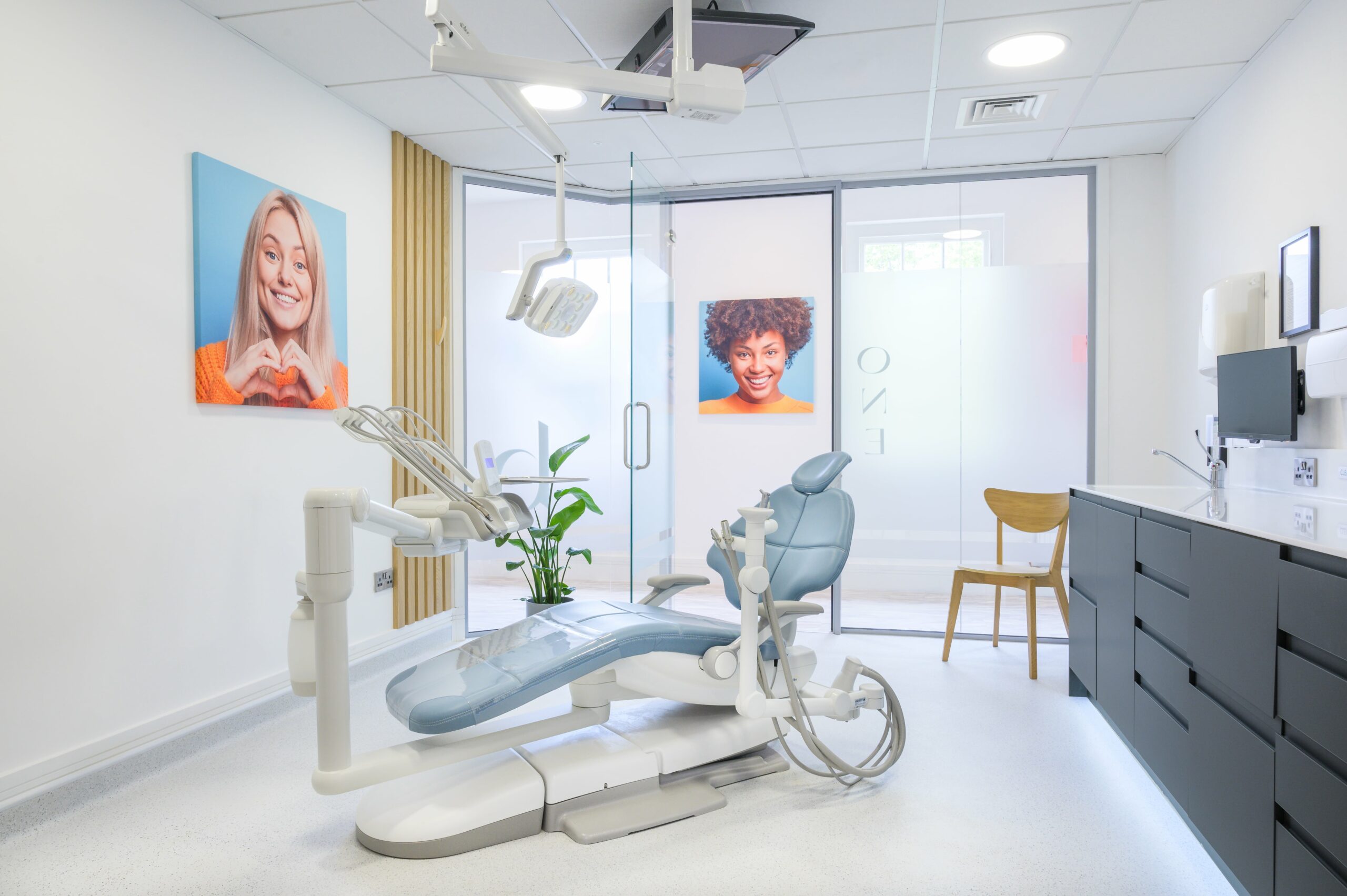 Solihull – Dental surgery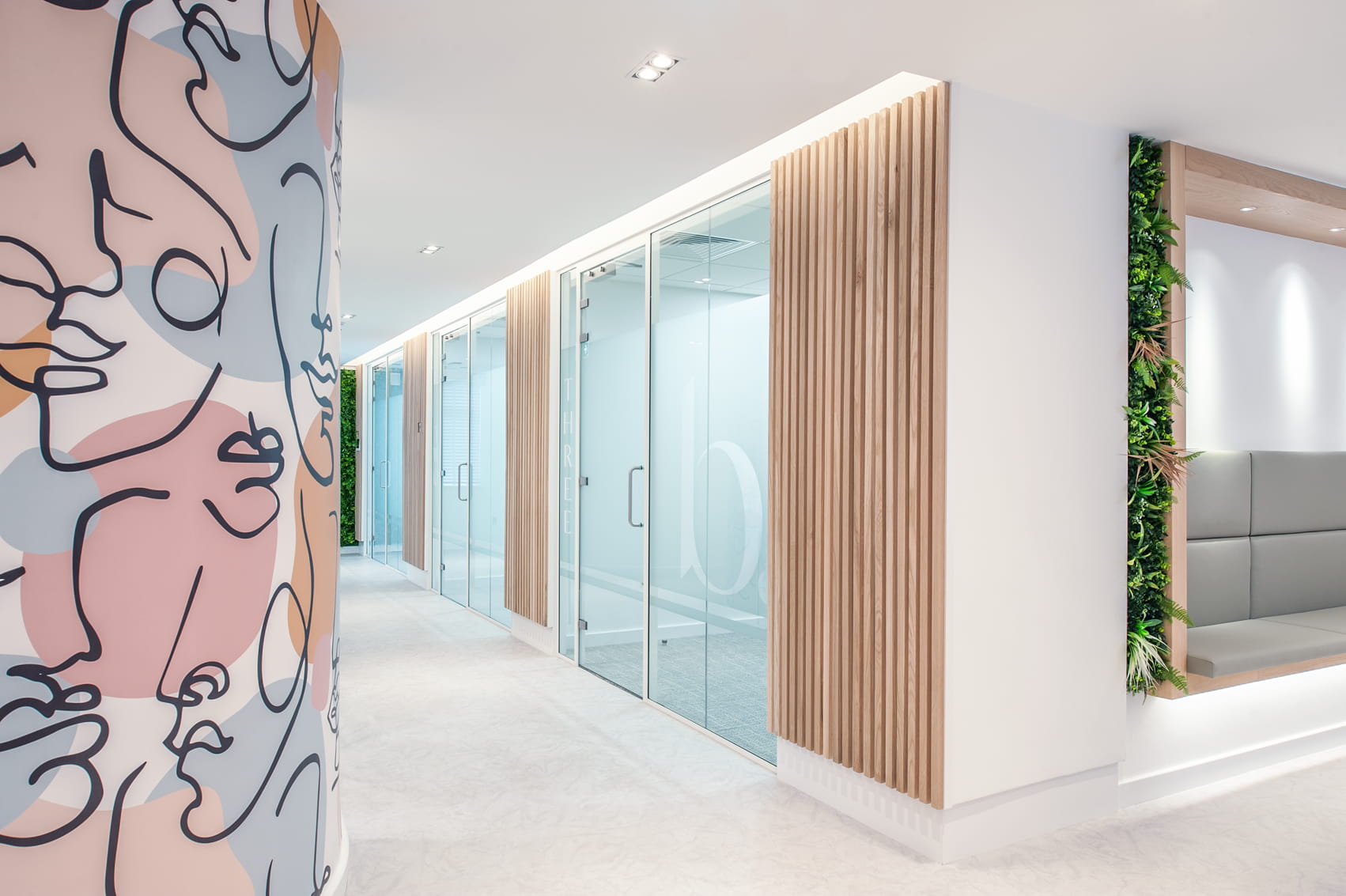 Leamington Spa – Dental Surgeries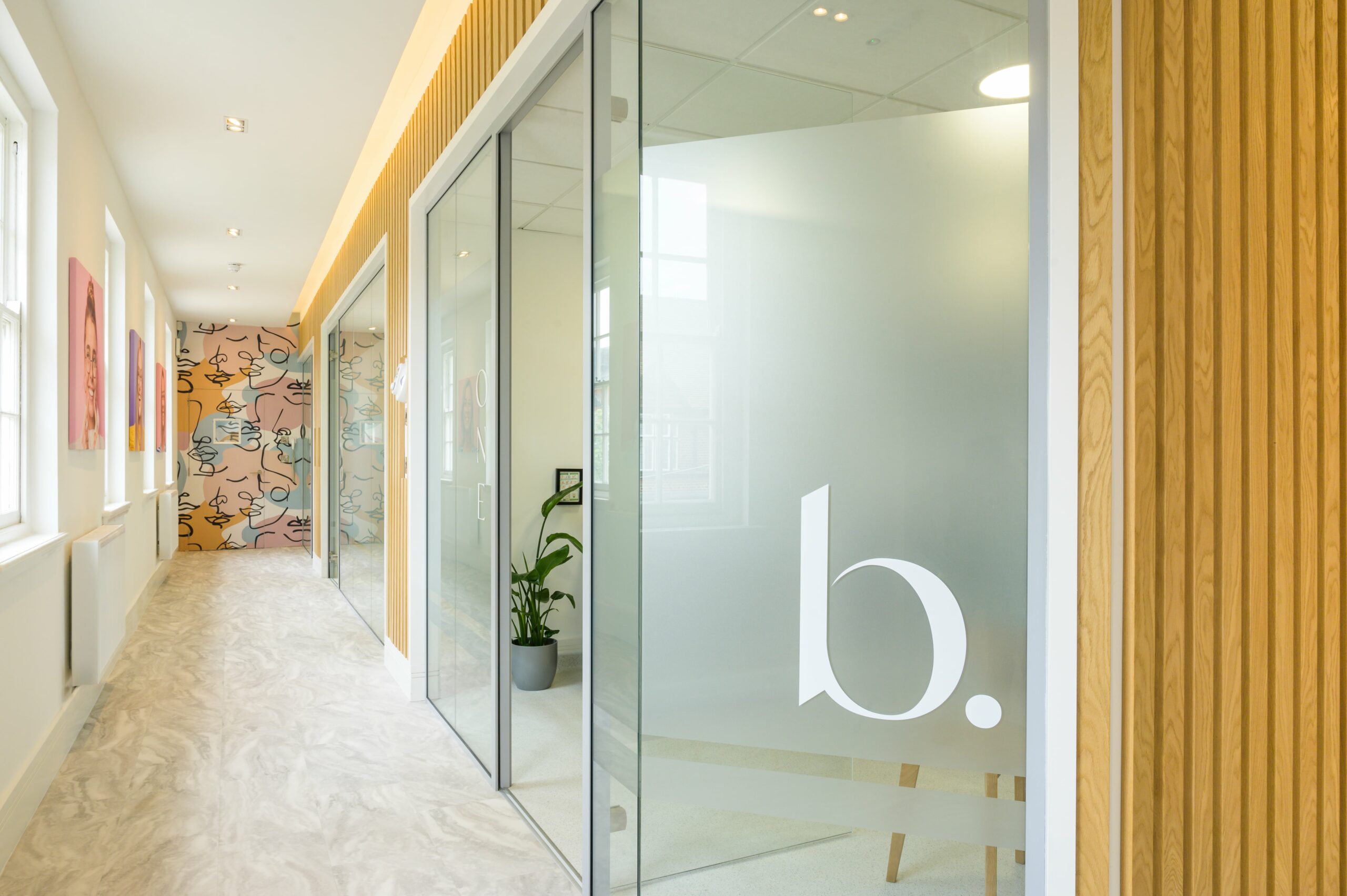 Milton Keynes – Reception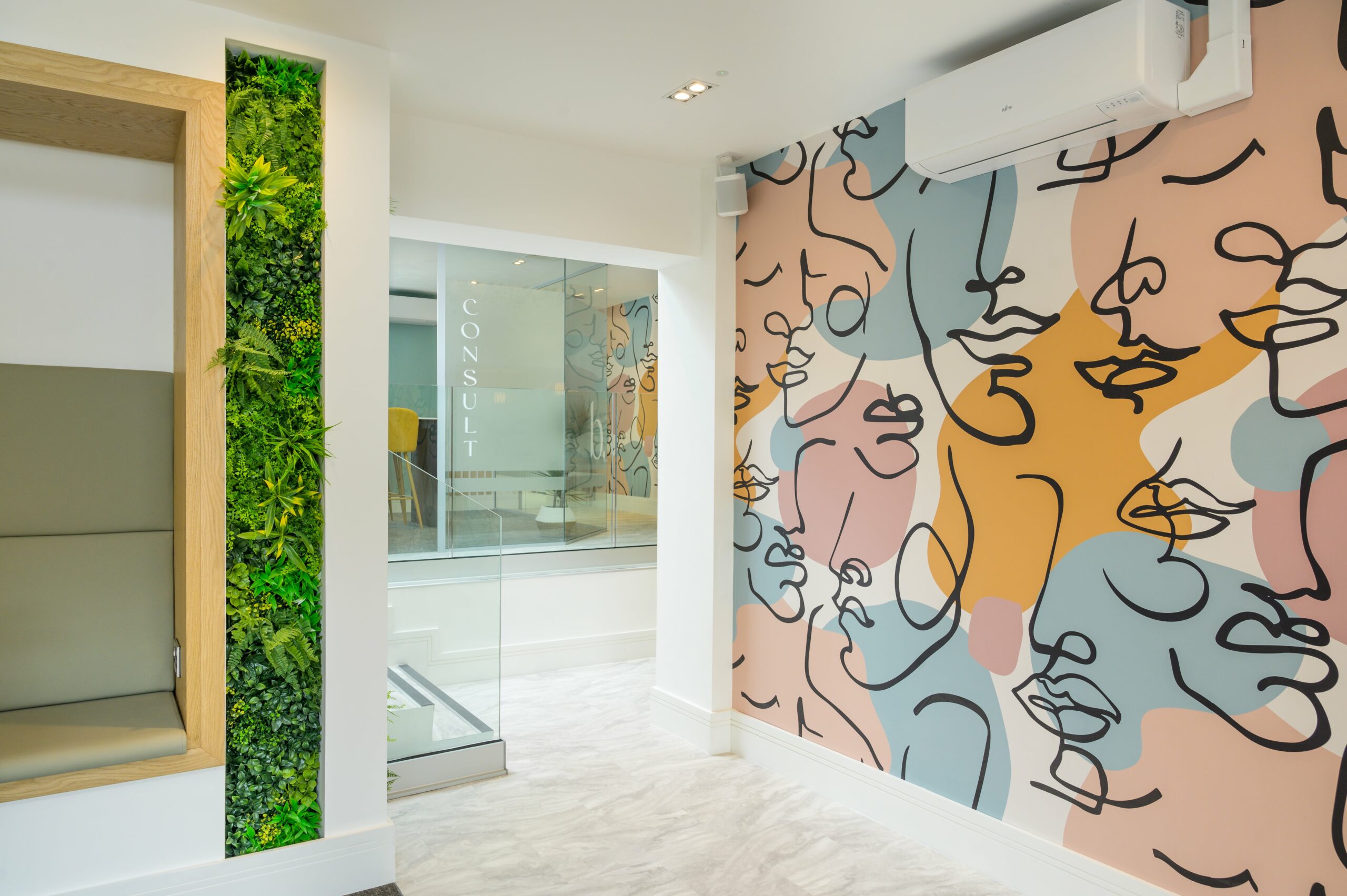 Other Cosmetic Dentistry Treatments
Meet The Beyond Dental Team
Start Your Beyond Dental Journey
Book Your Consultation Today!
If you've heard all that you need to hear and are ready to start your Beyond Dental journey, then get in touch with us today to arrange your same-day consultation!
Arrange Your Consultation