Experience Dentistry As It Should Be
Redefine Your Visit To The Dentist
We couldn't be further from your typical dental practice. Once you've had the Beyond Dental experience, you'll see how relaxed, comfortable and convenient a trip to the dentist can be. From thousands of patients suggestions, we've created the ultimate local, private dental experience, combining state-of-the-art technology and outstanding patient experience.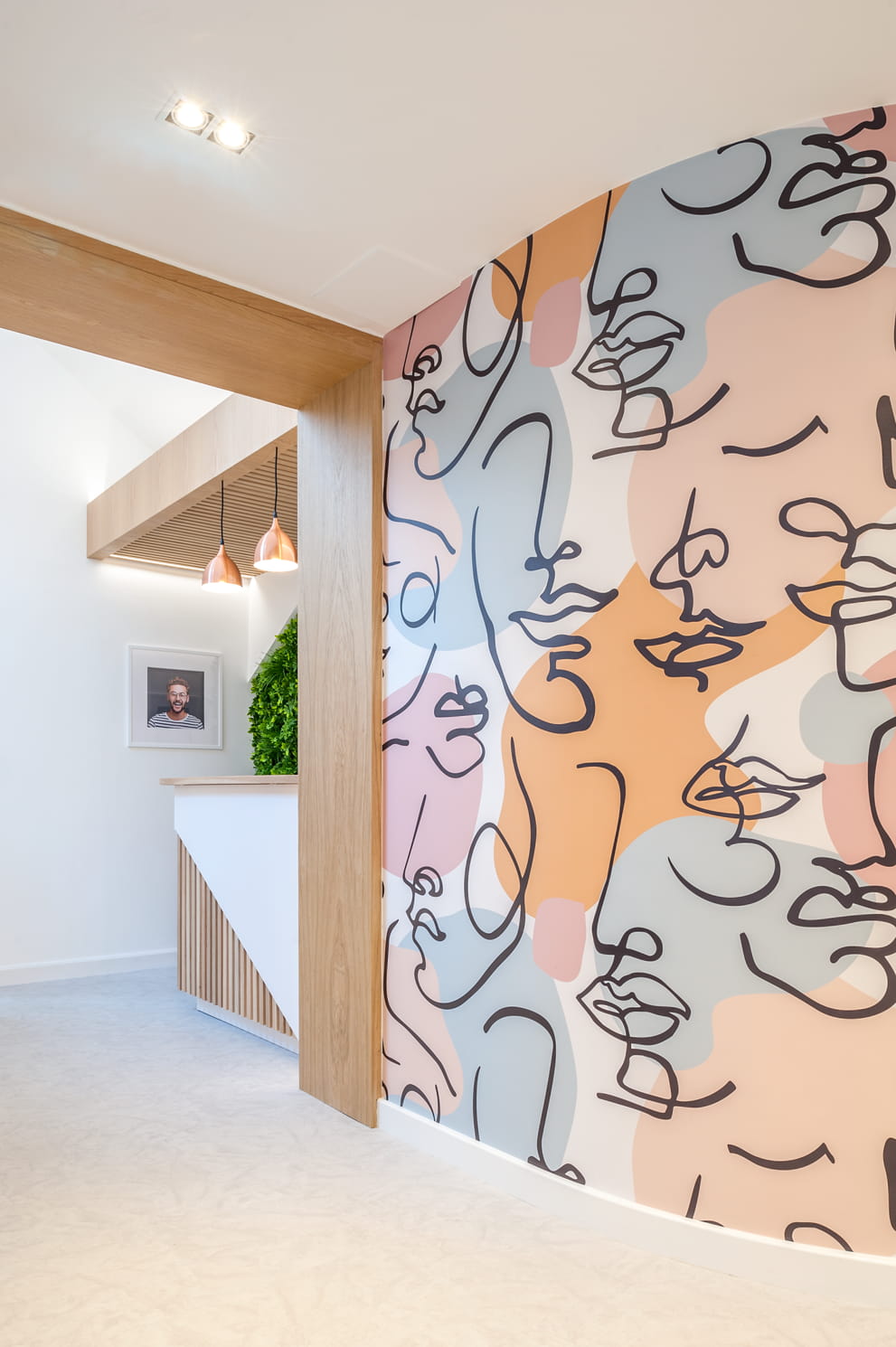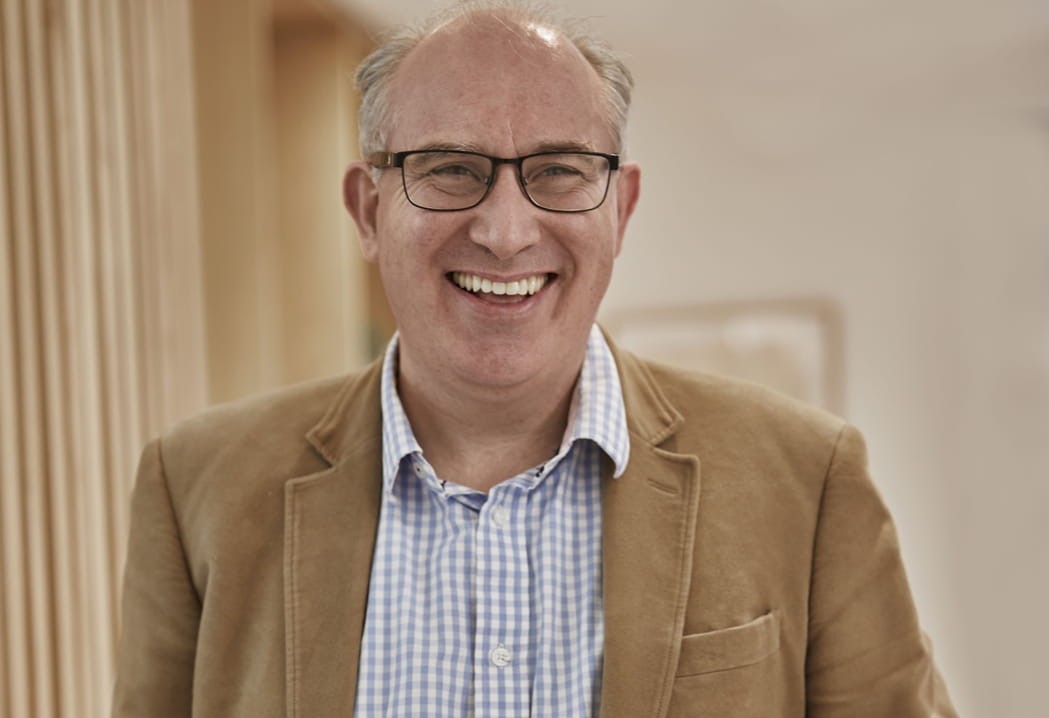 I have always felt that dentistry doesn't need to be a service that people shy away from. It should be a positive experience where patients receive the highest quality treatment in an environment that they feel both comfortable and inspired by as well.
Dentistry as is should be
Amazing Patient Experience
Some people just really don't like visiting the dentist. We understand. That's why we do things differently here at Beyond Dental. Simple online bookings. State of the art technology. Dedicated brush stops. No noisy drills. Instant online consultations. Monthly treatment plans. Facial aesthetics. Need we go on? 
State of the Art Technology
Rather than us telling you about your teeth, let us show you! We have invested in 5D dental scanners that allow us to show you, in real-time, your teeth and discuss any concerns. These highly accurate scanners can spot potential issues before they even become visible.
Luxury Clinics
We've flipped the switch on dentistry and have created local, private dental clinics that provide unparalleled service. With treatments that you can trust from experienced dentists in a relaxing and comfortable environment, you can finally start getting the private dentist experience that you and your teeth deserve.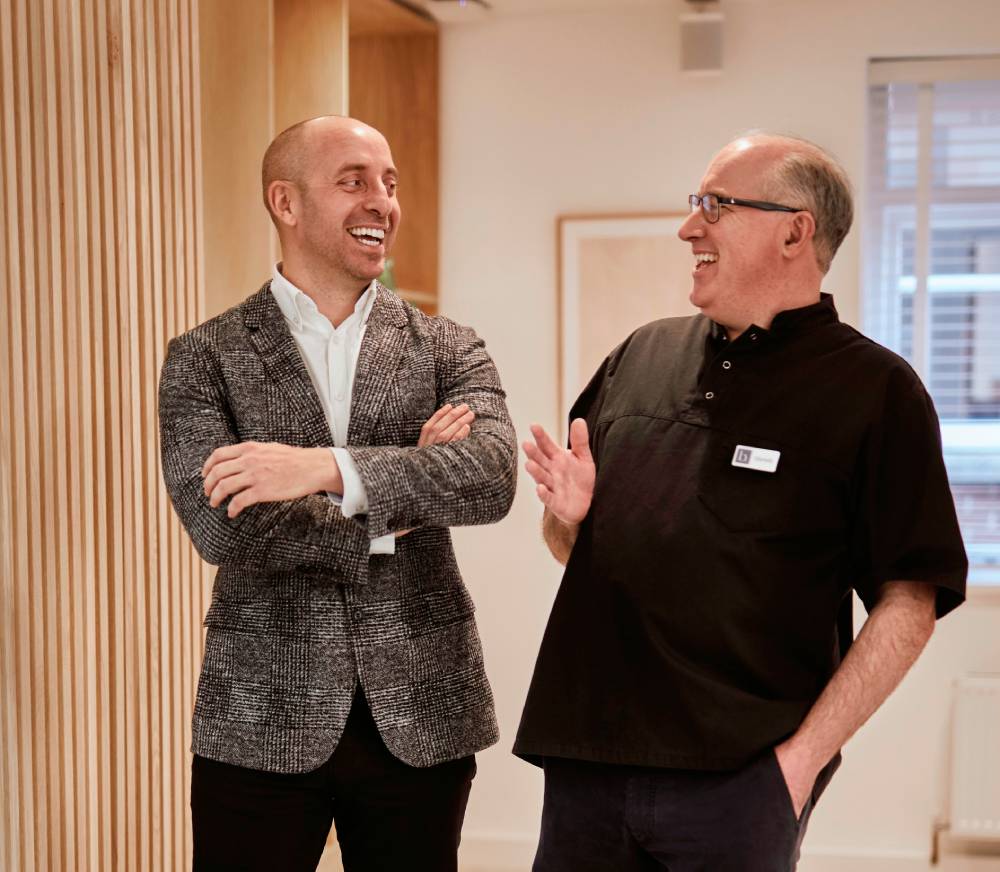 How It All Started
The Beyond Dental Story
In 2015, our two directors dentist Dr. Gareth McAleer and business owner Alex Ogden decided that they wanted to change the perception of a visit to the dentist. With over 20 years of experience, Gareth knew what he would do differently and as a patient, Alex also knew how outdated and uninspiring a trip to the dentist really is and so, the award-winning concept of Beyond Dental was born!
Arrange Your Consultation!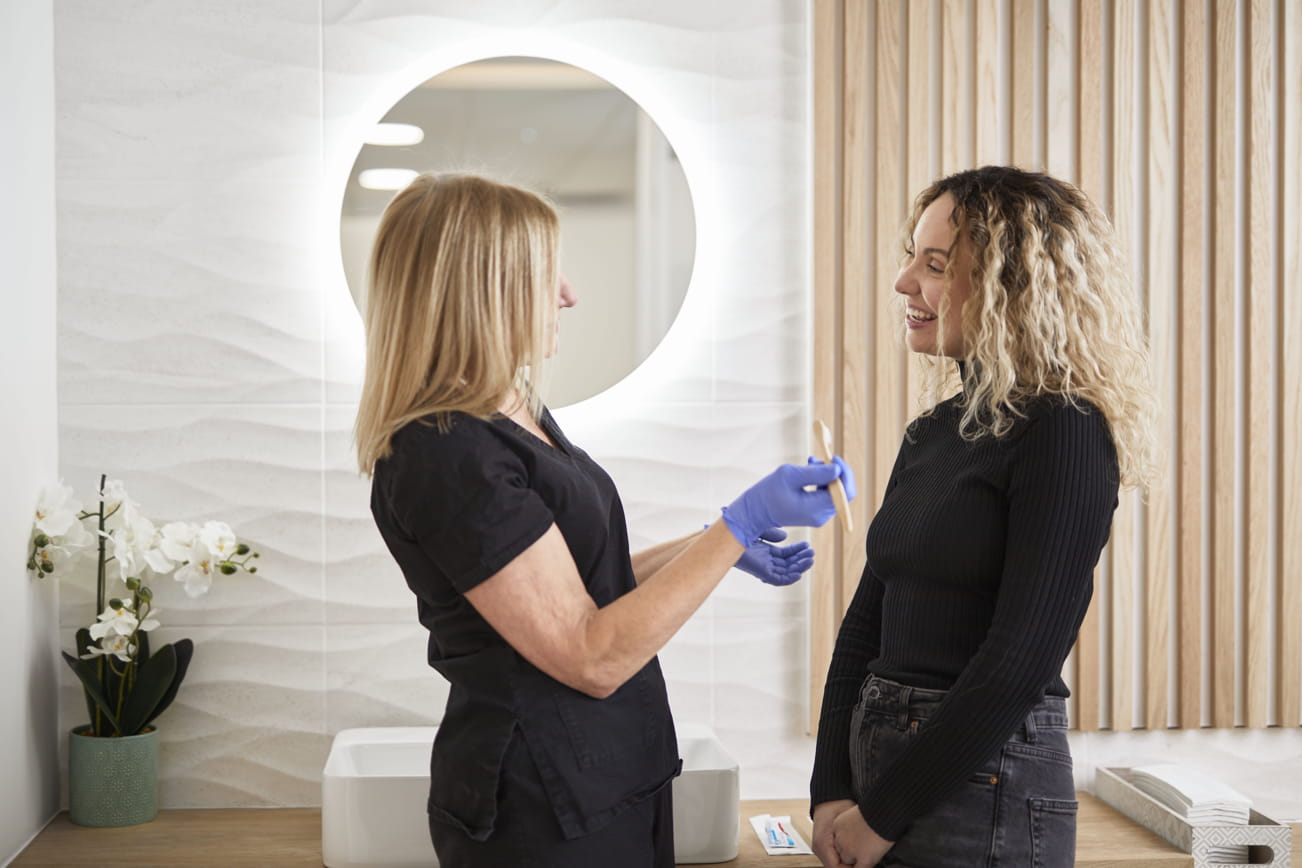 Revolutionary Treatments and Clinics
Why Our Core Values Are Important
We are so much more than just your local, private dentist. We ensure that every patient that joins us learns to love their trip to the dentist. From your general twice-a-year check-ups to restorative cosmetic treatments, we work with you to give you expert treatment and advice from the very start. Beautiful clinics, with amazing staff and unparalleled technology all form part of the unique experience we offer.
Book Your Next Treatment
We're Happy To See All Types Of Patients
At Beyond Dental, we believe that there is no one-size-fits-all approach to dentistry. We understand that each and every patient is unique and individual, meaning that their treatment should be too. From your baby's first check-up to helping nervous patients, we really cater our treatments and service to each and every individual patient and our flexible payment plans really help with this. If you would like to join Beyond Dental, learn more about arranging an appointment at your local, private dentist below.
1
Get in Touch
To get your Beyond Dental journey started, simply leave us an enquiry with some information on what treatment you are interested in.
2
Book a Appointment
In less than 10 minutes, a member of the Beyond Dental team will be in touch with you to discuss your enquiry in more detail. From there, we'll try and find the right treatment for you and arrange an appointment at your local, private dentist.
3
First Visit
When you come in for your first consultation at Beyond Dental, we'll carry out any checks, scans or X-rays we need to get a better insight into what's going on behind your smile. Once everything is in order, we'll schedule your treatment for a time and date that suits you.
4
Good to Go
When it's time for your treatment, we'll do all that we can to make it as straightforward as possible. From here, you can simply schedule any future appointments with our online booking system, or contact us for help and advice on any dental concerns you may have.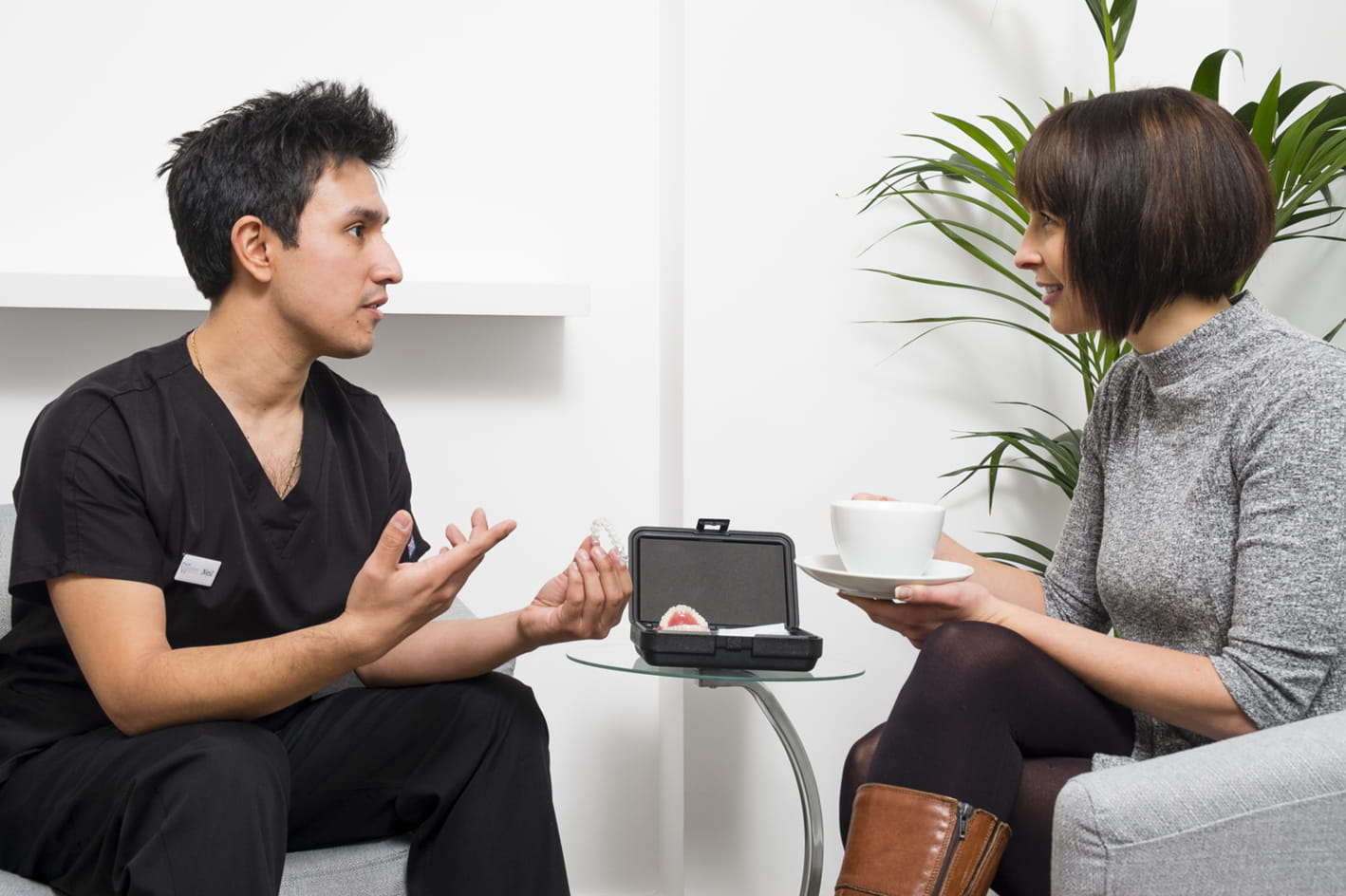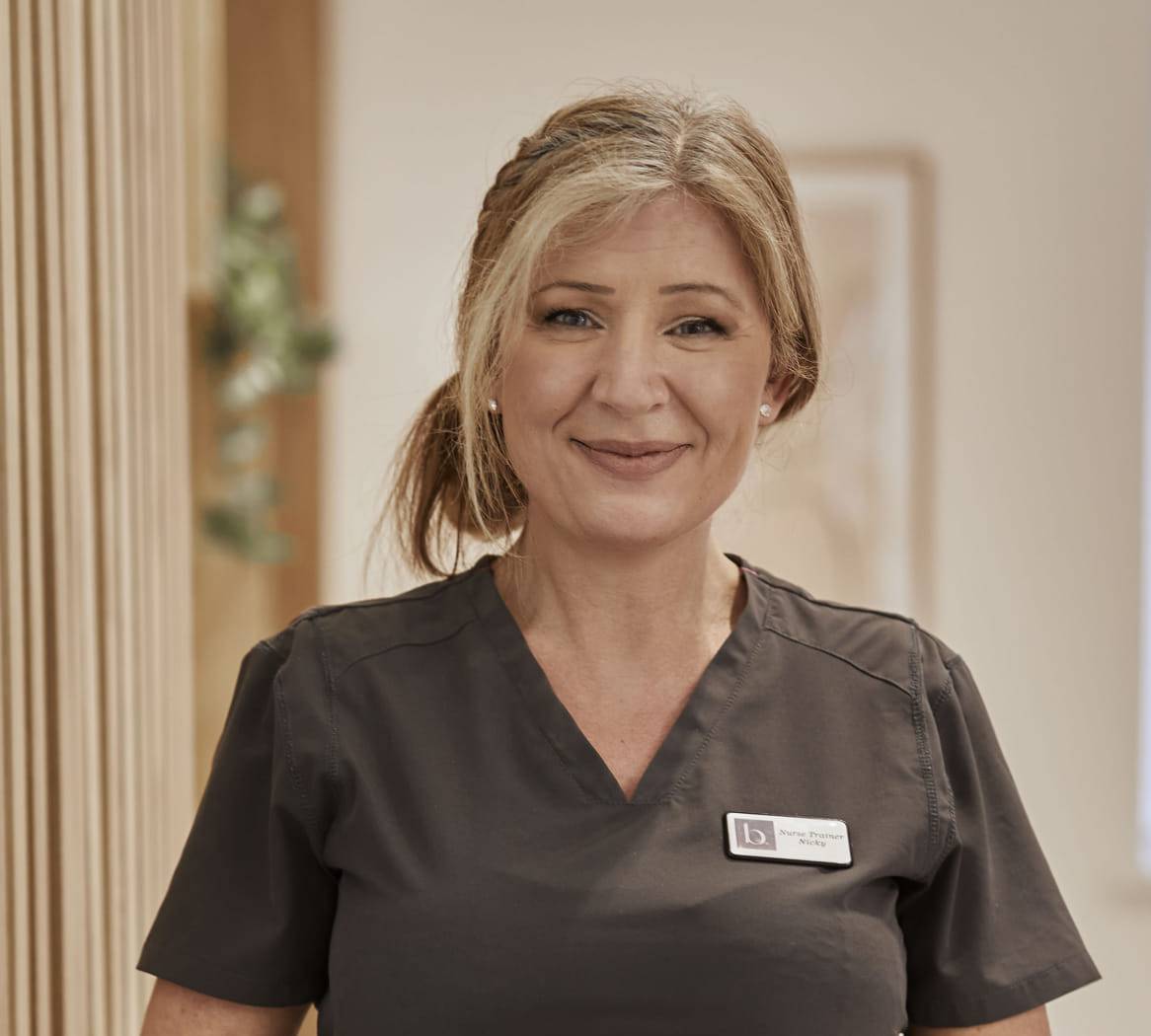 About Us - FAQs
Benefits Of A Local Private Dentist
When you choose a local private dentist rather than an NHS dentist, we have the time to focus on you and only you. There is never a rush between appointments, as we always make sure we dedicate more than enough time for your appointment. With the additional time we have, we always get to know you in order to find the right treatments, not only to help you achieve a happy and healthy smile, but to make sure the treatments suit your lifestyle. Whether you are coming to our local private dentist for general dentistry, cosmetic dentistry or a combination of the two, we will do everything that we can to get you your dream smile.

We understand that people may not have had the best dental experiences in the past and so might be nervous about their visit. However, we do everything differently at Beyond Dental and will show you dentistry how it should be. We are able to dedicate our time to you as a local private dentist and we always make sure you are completely comfortable and happy before any treatment begins. Plus, it is so much easier to relax in a luxury clinic.

Another benefit of choosing a local private dentist is that we are able to invest in state of the art equipment, so every treatment you have with us will be as efficient and comfortable as possible. Not to mention, the results we are able to achieve are incredible and speak for themselves!
I'm Interested In Beyond Dental, What's The Process For New Patients?
If you are interested in starting your journey with Beyond Dental, whether that be for general dentistry or a more specific cosmetic treatment, simply give us a call or contact us through our form. In most cases, one of our experts will be able to give you a call back in around 10 minutes to discuss how we can help you and to tell you a bit more about what makes us special.

Following the call, we will get you booked in for a consultation at our local private dentist to look at your teeth, mouth and gums more closely and inform you of the next steps depending on what you are looking for. All of our team are super friendly and will be on hand to answer any questions you might have, no matter how big or small.
Why Choose Beyond Dental For Your Local Private Dentist?
At Beyond Dental, we are flipping the switch on dentistry to show people how it should be. Although we may be biased, we know that when you choose us as your local private dentist, we will exceed all of your expectations.

One thing that many people dislike about the dentist is the drab and clinical setting, so we have switched things up and all of our clinics are focused on luxury. You certainly won't feel like you've walked into a dental clinic, let's put it that way! With a relaxing waiting area, beautiful treatment rooms and the comfiest dental chairs out there, when you choose Beyond Dental for your local private dentist, you will experience dentistry like never before. Another common complaint of traditional dentists is that they aren't easily accessible, so all of our clinics have easy to access parking!

If we haven't already convinced you to choose us as your local private dentist, our unparalleled patient care should! Each member of our team is incredibly passionate about what they do and will give their all to make sure you are always feeling comfortable. Not only this, but they are exceptionally talented, so you know you will be in the best hands.
Are Local Private Dentists Expensive?
Many people are concerned about the cost of a local private dentist, especially when compared to the few and far between NHS dentistry spaces, which we understand. However, we offer flexible payment plans and patient subscriptions to make sure that every treatment is accessible, no matter what you are looking for. Everyone should be able to access exceptional dental care, which you can with Beyond Dental, as we break down the cost of our treatments into smaller, more manageable chunks.
Treatments We Offer As A Local Private Dentist
At Beyond Dental, we have the experience and technology to provide any treatment that you need.

In terms of general dentistry, whether you are looking for preventative dentistry, dental bridges or crowns, composite fillings, family dentistry, checkups, dental hygiene or anything else in between, we are ready and waiting to help you achieve a happy and healthy smile! Our dentists will conduct thorough examinations to identify any issues early-on, to make the treatment far more affordable and less invasive than if it was not detected. They also provide at home support to make sure that you keep your mouth as healthy as possible between visits.

If you are looking for cosmetic dentistry at a local private dentist, our dedicated team is ready and waiting to get you your dream smile. From Invisalign to composite bonding and teeth whitening to veneers, our team will create a custom treatment plan, using a combination of treatments if necessary, to exceed all of your expectations.

We also offer facial aesthetics, including gummy smile treatment, anti-wrinkle injections, lip filler and non-surgical nose jobs. Having aesthetic treatments in a fully regulated medical clinic is essential, not only to make sure that the treatment is safe but to also make sure that you achieve the results you are looking for.
Start Your Beyond Dental Journey
Considering changing dentists?
At Beyond Dental, we strive to do dentistry differently. We're sure that if you choose to become one of our patients you'll have a local, private dentist experience like no other. We're passionate about your smile and we can't wait for you to be, too! If you're ready to change dentists, then get in touch with us today!
Book Your Next Dentist Appointment